2010 4BR Awards - Player of the Year
23-Dec-2010
Which individual performer showed us their brilliance to best effect in 2010?


---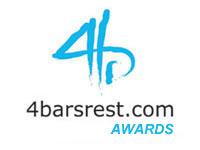 The brass band world (and we do mean world) has hundreds of quite outstanding performers in its ranks from the USA to New Zealand, Championship Section to Youth.
However, there is more to being recognised as a master of your craft than just being a singular performer of brilliance. It is rare for just one player to win a contest for a band – very rare indeed. You also have to be part of a team.
These five nominations for consideration did just that and more during 2010 for us – from solos to the leadership of their band on the contest and concert stages.
There were plenty of talented performers to choose from, but we have opted for David Childs, Glen Van Looy, Stephen Sykes, Harmen Vanhoorne and Matthew White.
---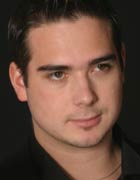 David Childs
No other player from the banding world has so successfully made the transition to being recognised as a true world class professional performer – and in 2010 he showed just why.
His solo appearances with orchestras and ensembles all over the world gained him plaudits from the most sceptical of musical quarters, whilst his contest work was never short of superb and his latest CD release was something to savour.

The man is a musical phenomenon.
---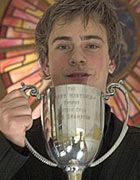 Glen Van Looy
What a talent this young man is – and he showed just why in 2010 too.
The Belgian won the European Solo Championship in considerable style in Linz, performing with a degree of musical maturity way beyond his years.
He also travelled well too - playing an absolute blinder with Beaumaris to help them take the Senior Trophy at Blackpool, before helpingd Exit_Brass to the British Open Quartet Championship and performing with sheer aplomb with his own band Festival Brass on the contest and concert stage.
---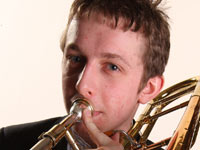 Stephen Sykes
Made the list in 2009 and makes it again because he just keeps getting better and better.
The most complete trombonist in the banding world in 2010: From his contest performances with Tredegar at the British Open and Brass in Concert amongst others, to his increasingly impressive CV of solo and ensemble work.

His almost chameleon-like ability to play in any style was shown to startling effect all year.
---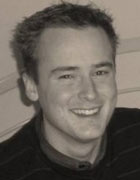 Harmen Vanhoorne
When you have the ability to stop the likes of Dr Nicholas Childs and James Scott in their tracks with your solo playing then you know you are listening to a very special talent indeed.
In winning the Senior British Solo Championship title at Dukinfield this year, he did just that, whilst he was a mightily impressive finalist at the European Solo Championship in Linz..

There is something refreshing about his playing - full of vibrancy and polish, as well as a real sense of remarkable maturity as was shown in his performances as principal cornet with Brass Band Buizingen.
---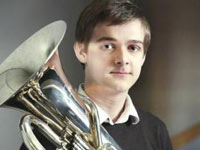 Matthew White
A quiet young man who revelled in the spotlight during 2010.
Becoming the BBC Radio 2 Young Brass Soloist was a magnificent achievement, but to follow it up with a number of exquisite band and solo performances when he was under real scrutiny was something else.

His performance in winning the prestigious solo award at Brass in Concert was nothing short of breathtaking.