2010 4BR Awards - CD/DVD of the Year
23-Dec-2010
Which recordings made you want to replace the Spice Girls 'Greatest Hits' on your ipod with a brass band recording during 2010?
---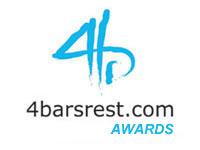 2010 was not a vintage year of brass band recordings, and it seemed the number of releases was down too. The market place was full of worthy productions, but ones that lacked real originality at times to justify having to pay out £15.00 a shot.
No DVD nomination this year, as despite a few interesting releases, none really made you want to miss an episode of 'Family Guy'.
Still, there were a few real gems we have managed to review – and these were our pick of the top six.
---
Almrausch
Mnozil Brass
Mnozil Recordings: MNZ206
Never has a mountain hike been so much fun.
As you would expect from the Mnozil guys, it was music making that was amazingly inventive and original, laced with dark humour - all imbued with sheer brilliance of execution.
---

A World Within – The Music of Andy Scott
Foden's
Conductor: Michael Fowles
Doyen Recordings: DOY CD276
A very original compositional voice was recognised through this outstanding CD release from Foden's, who seem to have a wonderful symbiotic musical relationship with the composer.
There was something about this recording that kept making you come back to listen to it time and time again.
---

Die Alpen
Black Dyke
Conductor: Dr Nicholas Childs
Obrasso Recordings: CD937
An Obrasso recording we hear you say? Yep. Serious music from serious composers, played by a serious band on seriously good form.
Different, interesting and played with real conviction – an Alpine inspired delight.
---

Romeo & Juliet
Eikanger Bjorsvik
Conductor: Bjarte Engeset
Naxos Recordings: CD 8-572193
Now then. Hard to think of the last time you heard brass band playing of this quality on a CD recording – and we really had to rack our brains.
There was exceptional quality everywhere – from the arrangements to the direction, the playing to the post production process, and much, much more. It took the breath away.
---

Special Moments
Brass Band Oberosterreich
Conductor: Hannes Buchegger
Weinberg Recordings: CD:W01318-3

Sheer brass brilliance. Still perhaps not quite the finished brass band article for the conservative traditionalists out there, but it was hard not to be left with a huge grin on your face after listening to them perform like this.
The solo work was something else, whilst the ensemble playing made you shake you head in disbelief. Perhaps the most apt CD title of the year too.
---

Triumphant Brass
Cory
Conductor: Dr Robert Childs
Doyen Recordings: DOY CD247
No band plays test pieces quite like Cory – as this outstanding release showed.
There was such a commanding presence throughout this recording – both in celebration of a truly historic year of contest success just gone and as a show of yet more potential major victories to come.