2010 4BR Awards - Solo CD of the Year
23-Dec-2010
Which solo performer tickled your fancy in 2010 with their latest release?


---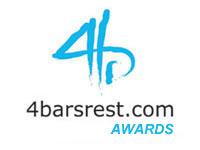 In terms of quantity 2010 wasn't a year to remember, but in terms of quality it certainly was.
Most of the significant releases came late in the year, and we have only nominated those which we have been able to include in the shopping area of the site – so Lito Fontana's latest epic will have to wait until next year for consideration from us, although you can still vote for it if you have been lucky enough to hear it.
These five releases really did give the opportunity for the performers to showcase their talents in full, so in alphabetical order our nominations for consideration are as follows:
---

Croatian Euphonic Brass
Steven Mead
Croatian Radio & Television Orchestra
Conductor: Mladen Tarbuk
Bocchino Recordings: BOCC116

Hard to think of a solo performer who so readily explores the geographic boundaries of the brass playing world – and to such superb effect.
A recording of elegance, class and rare musicality.
---

Moto Perpetuo
David Childs
Cory Band
Conductor: Dr Robert Childs
Doyen Recordings: DOY CD 262
Already a multiple award winner – and you hear why from the very first track.
This is playing from a musician who can stand shoulder to shoulder with any performer from any other musical field in the world and still come out on top – simple as that.
---

Over the Edge
Nick Ost
Foden's Band
Conductor: Russell Gray
MHP Recordings: MHP1609
A remarkably versatile and flexible release, from a remarkably versatile and flexible performer.
There was something about this CD that kept you engaged and interested from first note to last – a rare feat from a very gifted exponent of his trade.
---

Summon the Rhythm
Brett Baker
Leyland Band
Conductor: Howard J. Evans
Polyphonic Recordings: QPRL230D
Brett Baker continues to explore the boundaries of trombone versatility and virtuosity with his latest release.
Never afraid to really expose his abilities to new challenges, he invariably mastered them all with elegant aplomb here too.
---

The Cornet Heritage Collection – Vol 1
Richard Marshall
Black Dyke
Conductor: Dr Nicholas Childs
Doyen Recordings: DOY CD266
It takes a player of the highest skill and talent to return to classics of the genre and make them sound as if they were written yesterday.
Richard Marshall blew away the dust and replaced faded glory with a polished gloss that sparkled with energy, relevance and elegance.