2010 4BR Awards - Lower Section Band of the Year
23-Dec-2010
So many bands to choose from, but so many bands that had years to remember - so which one deserves the accolade as Lower Section/Youth Band of the Year?

---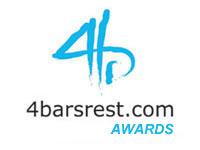 Given the number of contests there were during 2010, it was an almost impossible task to select just five bands to highlight for consideration. From Butlins in January to Pontins in November with all stops in between – and not just in the UK, it was a busy and somewhat unpredictable season.
There were a whole host that could look back on 2010 with a great deal of satisfaction – not just these five, so if you think your band deserves the accolade, then why not give them a vote?
---
Carnoustie & District Youth Band
Perhaps the best youth band in the world? If their record of late is anything to go by, they would take some beating that's for certain.
In 2010 they became Premier Section Scottish Youth and Advanced Section National Youth Champions, under the direction of Michael Robertson.

They were stunning all season – a mix of extremely talented young performers led by a MD of considerable skill and musicality.
---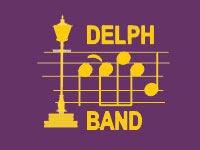 Delph
A great year for Delph – no doubt about it.
It all started in fine fashion at Butlins where they took the Mineworkers title under Jonathan Davies, before Phil Goodwin returned to led them to victory off the number 1 draw at Blackpool.

Plenty of mid season march & hymn success followed before it was off to Harrogate and National success off another early doors draw. That takes some doing.
---
Elland Silver Youth
By any measure this was a fantastic band in 2010 – led by an inspirational conductor in Samantha Harrison.
Their record of achievement was amazing; winning the Action Research Entertainment title by a massive margin, then claiming the Intermediate Section National Youth title in Manchester and amongst a hoist of other awards and honours.

All that and they then went and topped it all off by wowing the audience at Brass in Concert too.
---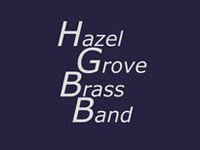 Hazel Grove
What a year for Hazel Grove – no other band in the world can possibly boast the success that the North West outfit has enjoyed under the direction of Nigel Beasley.
By the end of the season they had posted six consecutive victories in the Fourth Section – including the North West Regional, Buxton, the Nationals and Pontins - the latter two off the number 1 and number 4 draws.
---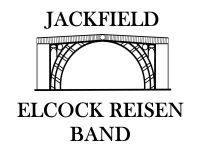 Jackfield Elcock Reisen
One of the fast rising bands in the UK, 2010 was a year to remember for all the right reasons for Jackfield under the direction of Simon Platford.
The domestic double of Butlins Mineworkers and Pontins titles takes some doing and was fully deserved, resulting in them being the highest climber in the 4BR rankings for the year.

With the season rounded off by another victory at the Leicester Association Contest hopes are high for 2011 and beyond – and with very good reason.