2010 4BR Awards - Newcomer of the Year
23-Dec-2010
There was plenty of new talent on show in 2010 from players, conductors and bands, to composers, instruments and even new ways of presenting brass band contests.
---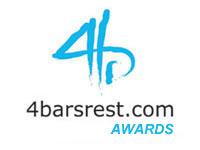 Always an interesting category this one, with such a diverse list of potential winners to choose from.
Although there was plenty of doom and gloom to report on, there were also lots of other innovations, innovators and inventiveness to gladden the heart too.
Our five come from differing areas of the banding movement, but it may also be well worth considering others too – such as live streaming from the European Championships, the brass band summit conference in Birmingham, the new BFBB Liaison Officer, open adjudication at the Scottish Open or new instruments such as the Yamaha Neo tenor horn.
These are five for consideration that made a real impression on us though.
---
Austrian Youth Band
Their performance at the European Championships in Linz was not just musically excellent, but was heartening too – a real indication that the brass band culture had taken hold of the imagination of a new generation of players in the country.
---
Jonathan Bates
A remarkable young talent – and one that has his future well and truly planned out it seems.
Heard him both as a soloist of emerging musicality and a band performer of solidity throughout the year, and he was never anything other than excellent.

Brighouse's loss is certainly Black Dyke's gain.
---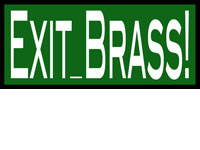 Exit_Brass
Who says quartet playing is a dying art? Not in the hands of these talented performers it isn't.
The Belgian foursome of Glenn Van Looy, Harmen Vanhoorne, Stan Nieuwenhuis and Tim de Maeseneer won the British Open Senior Quartet title with a delightful sense of musical brilliance.

Four into one does go – and should inspire others to find out the benefits of doing it too.
---
Ross Knight
Catch this young man if you can before he becomes one of the most sought after orchestral tuba players around.
Won all three categories of the Scottish Solo Championships and performed with a degree of remarkable maturity each time we heard him throughout the year.

When you get hard nosed Brighouse players raving about him, you know you have heard a real performer in the making.
---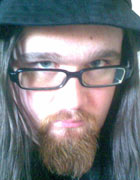 Paul McGhee
A composer to listen out for – even if the titles of some of his works take a bit of understanding.
'Waiting for a Pain Hit!??!!?' was used as the set work at the 2010 Swiss National Championships and caused a bit of a stir – although a most welcome stir.

A composer who asks questions of performers imagination and abilities of interpretation, not just their mathematical and technical skill sets, is someone we should hear more and more of.