4BR Band in the Spotlight - The 2010 4BR Band of the Year
19-Dec-2010
4BR reveals the list of conductors and players who have made it into our 2010 Band of the Year.
---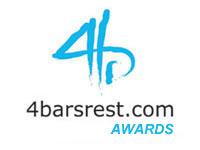 Who are the players (and conductors) who we have chosen to be part of the 2010 4BR Band of the Year?

Some great performers from all around the world have made it into our line up, but do you agree with our choices?

2010 has been a year of change in banding terms, but when it comes to assessing the attributes of the performers who we think have made a significant impression on the collective consciousness, the season has been one of familiarity.
The usual suspects have once again done the business, even if their bands haven't always benefited from their individual efforts. No one player 'won' a major contest for a band this year, but a number delivered performances that formed the core element to their success, whilst some performed with startling virtuosity with or without their help.
The criteria for inclusion in the 4BR Band of the Year is simple - it is not a question of who are simply the best players in the world, more of those who have performed at the very top of their form during the past twelve months and have made a real lasting impression by doing so.
We think we have made a fair selection of players from all around the world, and although not everyone will agree with our choices (that's for sure) we believe they make a pretty formidable line up.
We hope it gives a bit of festive cheer to those included, although as always it was an immensely difficult task in picking just 25 players and four percussionists – as always we could have made up two or three bands without any problems.
---
Conductors:

Russell Gray
Fairey (Geneva)
A conductor reborn. From the moment he led Fairey to English National success, everything he touched very nearly turned to gold. We knew he was a class act of course, but just how classy was shown to one and all this year.
Ian Porthouse
Tredegar
The inspiration behind Tredegar's remarkable season. So assured and controlled, understated but remarkably confident, his reputation grew with every performance he directed.
---
The Cornet Section:

A year when leadership qualities more than just pure solo showmanship was the key to success. As usual we could have picked at least two sets of cornet players without any discernable drop in overall quality, but these were the performers who really made a mark on the musical mind.
As for the principal's chair? No doubt that Harmen Vanhoorne deserves the chance to lead the all star band after a year in which he showed himself to be one of the most assured performers in the banding world, both as a section leader and soloist.
The rest of the section can be interchanged by the MDs (they are sat in alphabetical order) as they see fit. All performed wonderfully well and enhanced their reputations no end.
Principal Cornet:
Harmen Vanhoorne
Brass Band Buizingen
The British Open Solo Champion was on fire all year. His performance in taking the title at Dukinfield was playing of the rarest class, whilst he was equally as good at the final of the European Solo Competition in Linz and with Buizingen at the European contest itself.
Erlend Aagaard-Nilsen
Manger Musikklag
Won the prestigious solo prize at Norway's SIDDIS Entertainment contest for an unprecedented third year in a row in 2010, and is regarded as one of the finest young cornet players in the country – and by no less than Martin Winter too.
Linchpin of Manger's domestic double, he is a talent to listen out for in the years to come too.
Vincent Bearpark
Valaisia Brass Band
Some player this, even when having to rattle off some pretty average material. Led a young band at the European and Swiss National Championships with remarkable maturity, and has become a solo performer of the highest class – with the results this year to prove it.
Ian Culross
Fairey (Geneva)
On tip top form all year. Cultured and confident, he led the Fairey resurgence with a new found maturity that spoke volumes for his development as cornet player at the very highest level.
Dewi Griffiths
Tredegar
The individual rock on which Tredegar's season was built, he was a superb performer leading the Welsh band on an unprecedented run of contesting success. Now rightly regarded as one of the best in the business.
Jim Hayes
Co-operative Funeralcare
A player who went about his business with his usual unflashy, understated excellence, despite the ups and downs of his band on the contest stage. His high class consistency never wavered.
Richard Marshall
Black Dyke
Despite Dyke's misfortunes this year, the principal cornet maintained his reputation as an exceptional performer – both as a section leader and a world class soloist.
Philip Varley
Elland Silver
Showed without doubt that he would effortlessly make the step up in class from youth to senior level with aplomb. Classy, confident and totally committed, he really shone throughout the year every time we heard him play, especially at the National Youth Band Championships in Manchester.
Lode Violet
Brass Band Willebroek
Retained his British Open Intermediate Solo title with a performance of real musicality in Dukinfield to emphasis his continued development as a player of rare talent – at 15 years of age.
Also led Brass Band Willebroek as principal cornet at the Masters with remarkable maturity too.
---
Soprano Cornet:

Another year in which picking just one soprano player proved to be a very difficult.
However, when it came down to it, and despite some wonderful performances from players of amazing brilliance, this man was still head and shoulders above the rest – and proved it once more.
Christian Hollensteiner
Brass Band Oberosterreich
Hard to find the superlatives. At the Europeans he inhabited a different planet (and plenty of rivals were on top form that weekend), whilst as a featured soloist there and at the recent Swiss National Gala Concert he took the breath away. Hear him on the latest Oberosterreich CD if you don't believe us.
---
Flugel Horn:

There was plenty of very high class flugel horn playing this year and we could justify the inclusion of a whole phalanx of exponents.
However, this young lady was the pick of a very impressive bunch.
Zoe Hancock
Tredegar
Such a wonderfully composed and artistic performer, reaching the final of the BBC Radio 2 Young Brass Soloist Competition, and rarely if ever putting a foot wrong on the contest and concert stage.
Her performance at the British Open in particular was stunning. A star, no doubt about it.
---
Horn Section:

Always a difficult task, as not for the first time, the horn was not put in the spotlight all that often. That said, when these three got the chance they made sure they shone.

Owen Farr
Cory
Another season of quality, quality, quality. The best horn player by a margin once more. Hard to think of any occasion when he put a foot wrong in fact. His sectional and solo work was nigh on faultless.
Sandy Smith
Black Dyke
Ended his second spell at Black Dyke by showing just how much he will be missed. Played with such all round excellence all year, that he could well be irreplaceable. Showed once again, that sheer class never ever diminishes with age.
Jonathan Bates
Brighouse & Rastrick
The heir apparent. Had a superb 2009, and built on it in 2010. His performances caught the ear all season - from the British Solo Championships and Radio 2 Young Brass Soloist competition to the major contest stages. No wonder he has been snapped up by the banding scouts at Queensbury.
---
Euphonium Section:

There are so many top class euphonium players around that you could fill a band with them and still have a subs bench to die for.
Plenty of players who could more than do the job, but these two gentlemen were a class apart.

David Childs
Cory
Without doubt the one brass band player who can stand shoulder to shoulder with any instrumentalist in the musical world. 2010 was a year when his profile as well as his reputation reached new levels. Simply phenomenal.

Matthew White
Fairey (Geneva)
Another heir apparent? 2010 was the year in which his immense potential was fully realised both as a soloist and ensemble performer. The BBC Young Brass Solo win was a fine achievement, but his solo performance at Brass in Concert left no one in any doubt about his credentials.
---
Baritone Section:

This has given us the odd problem over the years, but not anymore, as a whole host of top line baritone players are now strutting their stuff with a brilliance born of unquestioned confidence in their own abilities.

These pair were our pick though.
Kristy Rowe
Leyland
The Australian continues to make an even more impressive name for herself on the contest and concert stage both as an ensemble player and soloist. Calm, confident and classy, she is now rightly regarded as perhaps the best baritone in banding.

Katrina Marzella
Not the regular ensemble player this season, but still a soloist who enhanced every bit of music she performed on during the year. Was exceptional at the European Solo Competition in Linz and at the Great Northern Brass Festival.

---
Trombone Section:

So many top class performers to choose from this year. We could have picked any number of players and still had a reserve waiting list in the wings.
Lito Fontana
Brass Band Oberosterreich
Oh my word. You get some players who can take your breath away, and then you hear players like this who can stun you speechless. On the contest stage he was brilliant, on CD, awesome, and on the concert platform he was on a different planet. Boy, can the man play.
Stephen Sykes
Tredegar
Made the band last year and does so again after displaying his remarkable gifts to brilliant effect all season long. Hard to think of a trombonist who can play with such command of so many varying styles. At the British Open he was in a league of his own.
Camilla Søderstrøm Tveit
Manger Musikklag
If you think Mr Fontana is some player, then listen to this lady play. A sound that can realign the vertebrae in your spinal column, but one that is as round and precise as a Sumo wrestler with a scalpel in his hand.
Once again she was exceptional all year.
---
Bass Section:

Lots of big bands have big lads (and the occasional lass) that make a big old sound to create a prize winning foundation for their band, but these four made it better than everyone else for us in 2010.
Les Neish
Fodens
He is without doubt the finest tuba export of his generation from the brass band world, and 2010 showed that and more.
A genuine world-class soloist in anyone's company (and he rubs shoulders with the very best in all sorts of musical fields), he projects sheer musical poetry in his playing – and all done with a smile too.
Ross Knight
Carnoustie & District/Arbroath Instrumental
What a star this 17 year old is going to become if he continues to perform as well as he has done all year.
A soloist of outstanding technical as well as musical ability he won all three sections of the Scottish Solo Championships and rounded off the year by impressing the hard bitten gents of Brighouse when playing a solo with them – and that takes some doing.
Bb Tuba:
Erlend Gjersvoll Brandsøy & Fredrik Berentsen
Eikanger Bjorsvik
Heard these guys pump out more horse power than a Norwegian hydro electric station at their Nationals earlier in the year, and they repeated the feat at the Europeans and SIDDIS, all with the clarity and precision of a finely tuned Ferrari F1 engine too.
Awesome Viking stuff.
---
Percussion Section:

Who then did we pick to provide all the fun and games at the back of the band? There were a few exhibitionists on show at all levels, which made for great viewing if not great playing, but these five topped the list for us.
The tuned players are getting better and better, but Gavin Pritchard of Cory was still the best around tinkling the wood and metal on the contest and concert stage.
Liz Haygarth of Fodens was also the best timpani player we heard too – unobtrusive, but certainly not unappreciated by listeners or her band all year.
The best kit man around was Rich Sweat from Brass Band of Central Florida. Any MD who thinks their band should try out swing or big band music at their next entertainment contest appearance, should be made by law to hear just how this bloke provides the essential foundation.
The two all rounders come from Fodens and Leyland with Mark Landon and Sarah Burn – both players who formed the central core to their band's impressive percussion sections all year.