Wire in the Blood - Paul Andrews speaks his mind
9-Dec-2010
After a decade of contesting battles, conductor Paul Andrews has seen the writing on the wall - and taken action. He believes things must change or others will follow suit...
---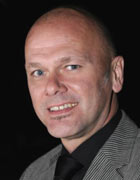 As of 1st January 2011, Bactiguard Wire Brass will be withdrawing from contesting in order to pursue other projects.
In the 10 years since the band was formed we have enjoyed many great times, quickly rising through the sections, culminating in becoming an established and respected Championship Section band in 2005.
The last 5 years have seen a continued, if slightly less meteoric progression, although significant achievements were made in securing a place, just one step away from the British Open, through consecutive promotions from the Senior Trophy and Senior Cup.
In the last two years the band has posted 7th placed finishes at the Grand Shield contest.
Fundamental

It is therefore with a great deal of sadness that the band has had to withdraw from contesting, although I believe the reasons behind our decision to be fundamental to the way in which I see the brass band movement developing in the 21st century.
Over the last 10 years my players gave much to the Wire Brass cause.
Time spent away from families, time spent travelling to and from rehearsals, time spent practicing at home and at the bandroom, as well as the financial implications this commitment brought with it. I am fully aware that to varying degrees this situation applies for all competing bands.
No longer sustainable

However, it is imperative that when bands are asked to give ever more time and energy to contesting, that the contest organisers, committees and representative bodies themselves realize the gravity of the situation that I believe is no longer sustainable.
It's not good enough for bands to come away from a competition with the old cliché ringing in there ears, 'Well that's contesting for you' – perhaps unaware that a system that is now over 150 years old is no longer fit for purpose.
Surely it is time for contest controllers to stand up and be counted.
It is they who pick the dates and the times for contests, the venues, the adjudicators and the music.

Cutting edge

I fully acknowledge that they are hardworking diligent banding enthusiasts that do a fantastic job, which for the most part goes unnoticed.
However, with the greatest respect, these people are not at the cutting edge of professional musical life, and as such are unable to understand that all aspects of the contesting environment are in need of change.
We play in far too many contests, chosen at dates that seem illogical (the regional championships bear this out), at venues that are not appropriate (how many halls are even half full with listeners), with adjudicators that are chosen because of availability, on music that is prescribed and predictable.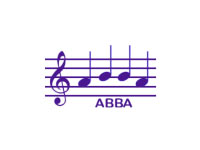 Adjudication

Most of these ongoing problems can be sorted with a professional approach to organisation and marketing, but what about the thorny question of adjudication?
The majority of brass band adjudicators seem to be people that have graced the stages of some of the countries finest brass band contests as players.
Unfortunately, for the most part this was over 40 years ago – a time when contesting was more relevant to a band's primary existence.
However, in the last four decades, things have changed – dramatically.
Asking the question

I have to ask myself - how many of the adjudicators that we play to contest after contest have spent any significant time in a bandroom over the last decade working with top Championship Section bands?
The Adjudicator's Association (right) states that close to 85% of their members are of sufficient quality and experience to judge at the very highest levels of banding anywhere in the world, but how many have relevant, up to date Championship experience gained directly with working at the highest level of banding?
How many really know about the modern top class brass band's quality and structure of its sound, what it can and cannot undertake technically, how players now respond musically to different genres and styles of writing?
Is what was accepted as relevant in brass band music making of 1965 really as relevant in 2010?
Experience of course counts, but it must surely be up to date experience?
We are told that the majority of our ABBA judges have this, but what in their opinion does that mean?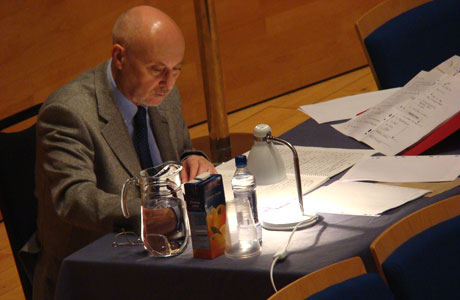 A professional at work: Howard Snell adjudicating at the Scottish Open.

Experience?

I have been in banding for 38 years, as a player and conductor. I have played with and conducted, some of the biggest bands in the country in the last 20 years in particular.
I know already that at 48 years of age I go to the bathroom more than once a night, and that I require glasses to write this article. Experience comes in many forms, but surely it does not mean that you have to be at pension age before you are considered to have gained enough of it to pass judgement on your peers?
It is time to freshen things up before it's too late.
New ears

We need new ears to pass on critical analysis in the contesting environment - young, innovative musicians such as Adrian Morris, bass trombonist of the Halle Orchestra or Simon Cowan, Principal Trombone of Liverpool Philharmonic Orchestra - both with years of top class banding as well as top class professional musical experience.
However, if we are to attract these musicians back to an amateur contesting environment, we must show them that we do not have an 'amateur' contesting ethos that goes with it.
Respected professional musicians know the value of their services, and so should the brass band movement.
You cannot expect them to undertake a days contest adjudication work (and that does not include the necessary pre contest preparation work they would undertake) for the princely sum of £150 or so.
If you want professional quality, then you must be prepared to pay for it. If you want an enthusiastic amateur, however well respected or experienced, then you get what you pay for too.
The Regional Championships

The Regional Championships bear this out as an example.
For such an important national event, it needs an adjudication structure that is professional, coherent and consistent.
New idea

So how about this for an idea?

Hold the Area contests on consecutive weekends, or over a period of time where no two contests overlap. It is not that difficult to do with co-operation and discussion.
The Leeds International Piano Competition never seems to be on the same weekend as Cardiff Singer of the World, so how come all our regional events coincide year after year?
Pick a panel of 5 judges - one for each section. Each judge is given the task of adjudicating that given section in each area throughout the country.
And to ensure that we can attract high class professional to undertake the task – pay them a 'professional' fee for doing it – starting by using the prize money awarded at each contest to form the basis for the amount agreed.
Miss £200?

Will the bands really miss the possibility of a £200 top prize after two months preparation work, if it means they get to be adjudicated by someone who has wider professional musical experience than that just of being a former player in a brass band or a conductor of a rival band in another area?
Add an appropriate amount to cover expenses – say another £200, and the total payment could be around £800 for an adjudicator on the day.
This will not surely be an unaffordable increase in expense (given the costs would be made up of existing revenue and possibly a small increase in the entrance fee from the bands).
I am sure there are a number of high quality professional musicians, who will undertake to give of their time, experience and talent for that money. And I am quite sure there are a majority of bands who won't mind the chance of being judged by someone they have total professional respect for either.
Pension top up

The other major championship events should also try to see where their priorities lie in this respect too. If you want to be seen as a truly major musical event, then be prepared to pay for the major musical figures to come and judge us.
It can no longer be a job that attracts those who don't mind doing it for a 'pension top up'.
Wire Brass recently entered the Scottish Open Championship – a contest, which I believe, has many qualities – not least their approach to the question of professional adjudication.
The organisation was first class. Fine facilities, expertly organised and controlled, it was a delight to be a part of. For instance, the venue at Perth was excellent; the warm up room second to none and completely soundproof.
Meanwhile, the organisers had opted to challenge the bands and listeners with a new work from a young, innovative compositional voice in Simon Dobson, and have the composer as part of an open three-man adjudication team that included Howard Snell and Hannes Buchegger - professional musicians of the highest quality.
Subjective

The beauty of banding is that it will always contain a subjective viewpoint, none more so than in contesting, so whilst the composer and Howard Snell found our performance to be worthy of a respectable 3rd place, it was the view of Hannes Buchegger that the band should be placed 11th.
In years gone by, the familiar retort of, 'Well, that's contesting for you' could well have been cried into our beer all night long – with no real understanding of why we gained such a result – the age old anomaly that makes contesting such an intriguing, if frustrating mix.
However, given the make up and respect we at the band had for the three judges that was not the case.
We were disappointed of course, but mindful that the organisers had employed three judges whom each of the bands could have unqualified respect and integrity for in their decision making.
Everything about the contest was transparent and 'open' in all senses of the word.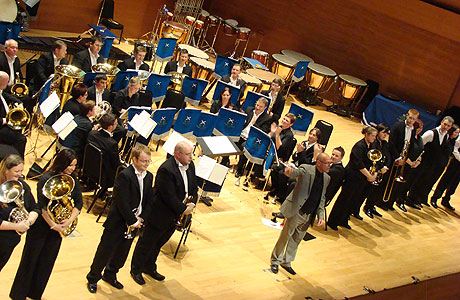 Taking a final bow: Wire Brass takes a final contesting bow at the Scottish Open

Once a year

However, the Scottish Open Championship comes along just once a year – and so does the chance to perform to three such respected adjudicators too.
The thought that this type of contest is still the exception and not the norm was therefore one of the main reasons why I felt that after so long a time, after such commitment and effort, the sacrifices of time off work, family life disrupted and relationships strained, it was no longer worth waiting another year to take part in.
Too many prescriptive results inspired by enthusiastic amateur judges employed by contest organisers who view the price of competency rather than its value to be of fundamental importance, has become too much.
My players have put too much time and effort in to continue suffering at the stroke of an amatuer pen and aged ears.
So its time for us to exit the contest stage.

Judgement

We have therefore relinquished our status as a competing band and instead look forward to continuing our innovative brand of entertainment playing to audiences that appreciate a quality of music, delivered to them by a fine group of musicians.
That can be judged by anyone who buys a ticket to come and listen to us play.
We would like to thank all our old adversaries for the competition over the years, and hope that some of the frustrations that remain in the contesting arena can soon be overcome.

Paul Andrews
Bactiguard Wire Brass