2010 Scottish Open Championship - Preview & Prediction
16-Nov-2010
4BR previews an intriguing Scottish Open Championship - a contest full of invention and innovation - and even a mystic German...
---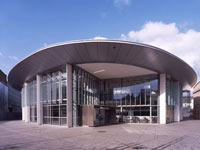 Although Scotland's version of the 'Open' hasn't managed this year to attract the same quality of competitor as it has done in the past, there is still the promise of a enjoyable and intriguing contest to look forward to on Saturday afternoon.
Fountain City flattened the opposition 12 months ago to take the trophy back to the USA, but it is hard to suggest any of these 15 bands are capable imposing themselves on their rivals in such a manner on this occasion in the American's absence.
Even match up

On paper it looks a very evenly matched field (8 English against 7 Scots), with no real clear cut pre match favourite.
Simon Dobson's wonderfully dramatic score to '…and when the river told…' will test the bands and their MDs to the limit, both musically and technically.
As ever the young Cornishman has produced music of depth and resonance, inventive, atmospheric and occasionally a touch weird to help celebrate the 800th anniversary of the city being granted its Royal Charter.
Any piece that finds inspiration from a mix of Germanic enlightenment courtesy of self-analysis meditation on the banks of an Indian river takes the biscuit in anyone's book.
But add to the mix, poetry, history, geography, symbolism, 1950's Danish structuralism, ancient mixolydian modality and the odd reference to a bagpipe or two, and you get a piece that takes some playing.
Evocative

It's a tremendous bit of evocative composition; from the tranquil, viscous beauty of the opening, through the growing mood of unease and destructive powers of flood and the maelstrom of battle, to reflection and finally, optimism – all underpinned by the timeless flow of the waters of the River Tay through the city of Perth.
It all sounds a bit poetic that doesn't it?
Bloody hard poetry though.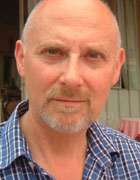 Camouflage

The 15 competitors will also find out that they will not be able to get away with any form of contesting camouflage either.
If anyone thinks Messer's Buchegger, Snell and Dobson will 'judge with their eyes', as seems to be the default setting excuse for certain members of the Association of Brass Band Adjudicators, then they are living in cloud cuckoo land.
These three gentlemen are just damn fine musicians. Their separate decisions will of course be interesting to discuss in the bars and pubs of Perth on Saturday night - but they will also be definitive too.
So who will come out on top?
Form

Unfortunately the recent form guide is not that definitive as in the absence of the reigning champion there doesn't appear to be a clear cut pre contest favourite.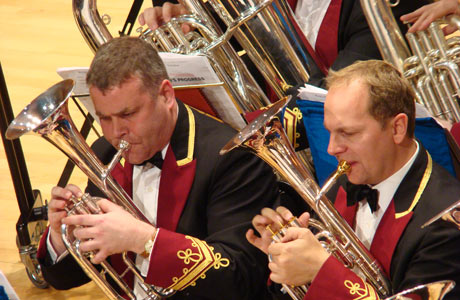 Can Kirkintilloch win their first Scottish Open crown?

Hopes of a Scottish victory are being rather played down, especially as their traditional heavyweight challengers has been as effective as Audley Harrison at claiming a version of major title of late.
With Whitburn tucked away from prying eyes in a rehab clinic, Kirkintilloch is rebuilding after losing their place at the British Open and Co-operative FuneralCare is taking the first tentative steps to recovery after ending bottom of the pile at the Albert Hall.
You can never discount either Kirky or the Co-op on home soil, but for the first time in quite a while at this contest, they look very vulnerable.
Allan Ramsay and Michael Fowles are two quality MDs – but they will know that they will have worked their socks off with their bands if they are to hold aloft the trophy on Saturday night.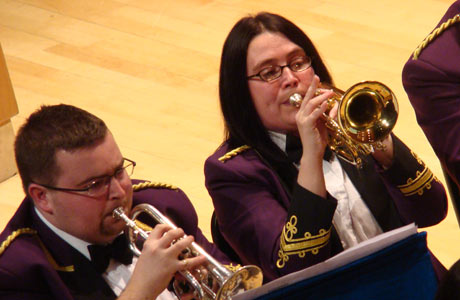 Can Pemberton lead the English chalenge once again?

Best value

Perhaps the best value bet for home winner is the confident Kingdom Brass, who will be looking to build on their recent win at the Fife contest as they start to build towards their European appearance in May next year.
Last year's runner up, Pemberton Old Wigan DW also appear to be beset with recent fragilities after what looked like a promising season was derailed by a horribly disappointing performance at Pontins.
Perhaps a clearer indication to the identity of a potential winner can be found with the results of the Senior Cup earlier in the year.
Touch of class

Woodfalls showed a touch of class to take the title in Blackpool under the baton of Gareth Pritchard, and having had plenty of rehearsal time on their side they could well fancy their chances of taking the title back to the South West, or at least bettering their 3rd place finish of 2005.
That was the year where Fishburn sprang a surprise in taking the title, and although they haven't set the world on fire this season, an encouraging performance at Blackpool, where they came 5th, showed latent promise.
Co-operative Milnrow will also be a band looking to build on the promise of their Senior Cup result (4th) under the baton of David Evans, whilst Dalmellington (3rd) will also be hoping to carry on the solid progress they have been making this year under Alan Morrison's direction.
Yorkshire Imperial Urquhart Travel comes to the contest boosted by a win at Bolsover to add to their solid showing at Blackpool, whilst Wire Brass could be a bit of a dark horse.
Quality

On their day, Paul Andrews and his band can mix it in high quality company, and if they repeat the form that saw them come 7th at the Grand Shield, then another top six finish or better (they were 6th last year) could be well within their grasp.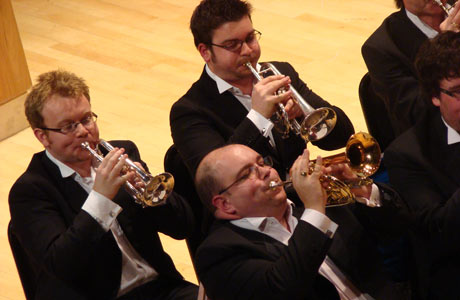 Quality Wire work may lead to success

Unison Kinneil is another Senior Cup rival (10th at Blackpool) looking to build on two domestic podium finishes this year, whilst Newtongrange continues to move in the right direction under the astute stewardship of Nigel Boddice after their runner up spot at Fife.
Bon Accord will be looking to continue its encouraging development as a top flight outfit under John Maines, whilst the welcome visitors of Kirkbymoorside (15th here last year) and debutants Felling (8th at the Senior Trophy) will be looking to see how they match up against their rivals after fairly quiet contesting seasons.
4BR Prediction:
Kirkintilloch has yet to taste success at this contest, and this could be their best chance of doing just that if they can show the type of form that saw them rather unluckily lose their British Open status in September.
Who can push them closest?
Woodfalls and Wire Brass may be two contenders that could be right in the mix if they play to top form, whilst Co-operative FuneralCare will want to impose their contesting authority once more after a disappointing second half of the season.
So too Pemberton if they can put the horrors of Pontins behind them, whilst Kingdom Brass could be a good outside bet. Our dark horse is Unison Kinneil.
1. Kirkintilloch
2. Wire Brass
3. Co-operative FuneralCare
4. Woodfalls
5. Pemberton Old Wigan DW
6. Kingdom Brass
Dark Horse: Unison Kinneil

Draw:
1. Bon Accord (John Maines)
2. Fishburn (John Ward)
3. Woodfalls (Gareth Pritchard)
4. Kirkbymoorside Town (John Woodward)
5. Kirkintilloch (Allan Ramsay)
6. Co-operative Milnrow (David Evans)
7. Dalmellington (Alan Morrison)
8. Yorkshire Imperial Urquhart Travel (David Nesbitt)
9. Newtongrange (Nigel Boddice MBE)
10. Wire Brass (Paul Andrews)
11. Kingdom Brass (Andrew Duncan)
12. Pemberton Old Wigan DW (Mark Bentham)
13. Felling (Stephen Malcolm)
14. Co-operative FuneralCare (Michael Fowles)
15. Unison Kinneil (Paul Drury)