2010 Scottish Challenge Shield - Preview & Prediction
16-Nov-2010
4BR previews the new version of the Scottish Challenge Shield.
---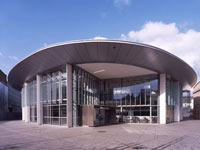 The decision to amalgamate the two second tier contests at this even into one may look a bit of an odd thing to do at first, but there is long term reasoning behind the idea.
Lower Section Scottish banding has been in a competitive rut at national level for far too long – Harrogate seeing yet another disappointing return for the eight bands that made the trip to the International Conference Centre this year.
Where do they stand?

As Scotland is such a small region in terms of senior numbers it is difficult to tell just how competitive many of these bands are when they make the trip south of the border, so the opportunity for the bands to pitch their abilities against each other may give a clearer indication of just where they all actually stand.
Scotland has a long tradition of amalgamated multi section events (the Forth Contest some years ago used have as many as 35 bands in one mammoth section), so the bands are used to paying against higher, and lower ranked rivals.
How good?

For instance, Johnstone recently claimed the scalp of Whitburn at the Land O' Burns contest but failed to make it through to the National Finals in Harrogate, whilst Scottish champion Lochgelly and Bo'ness & Carriden that did, came 10th and 4th at Harrogate respectively.
So just how good are they?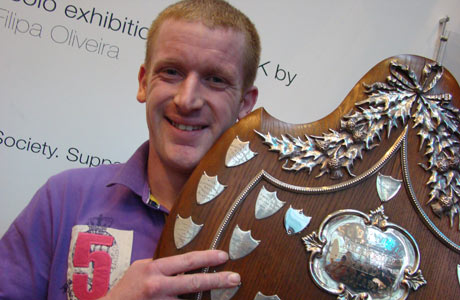 Who will follow Campbeltown in winning the Scottish Challenge Shield this year?

Form guide?

Johnstone has enjoyed a good domestic year winning at Fife too, whilst Lochgelly also posted a podium finish there and came 5th here last year. Bo'ness has been considerably quieter, but that 4th place at Harrogate could, and in many people's opinion, should, have been higher.
The three Second Section outfits have had inconsistent years. Scottish champion Dalkeith & Monktonhall came 13th at Harrogate, whilst runner up Coalburn, last year's Scottish Cup winner, came 12th to go with 14th at the recent Land O' Burns contest. City of Discovery meanwhile has been quiet on the contest front of late.
Solid showing

Third Section Scottish champion, Kilmarnock Concert Brass has been celebrating their 40th anniversary this year and can look back on a solid showing at Land O' Burns to go with their 16th place at Harrogate, whilst Irvine & Dreghorn came 8th at Land O' Burns to go with their 17th place at the National Finals.
Last year's Scottish Cup runner up St David's Brass meanwhile has been busy on the contest front this year despite not making it to Harrogate – coming an excellent 3rd at Brass in the Park, winning at Fife and 9th at the Fife Charities contest.
Three from Fourth

Finally, the three Fourth Section contenders have had varying seasons, with Scottish champion Dumfries winning at Fife and coming 11th at Harrogate, and Langholm coming 8th at Brass in the Park to add to their 19th place at Harrogate.
Tayport has been the quietest of the lot though after just missing out o a trip to the International Conference Centre in September.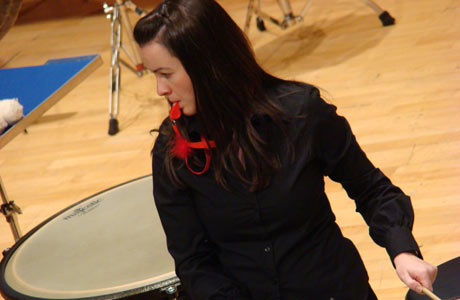 Can Coalburn blow the whistle on their rivals?

4BR Prediction:
As for a winner? If the bands here are true to their grading then the top three should speak for itself, but if as we suspect, things are not that clear cut between the sections then look out for a few surprises.
Johnstone and Bo'ness seem to have the quality about then to press home for victory and should be pushed by Lochgelly, whilst we think Coalburn, Dalkeith & Monktonhall and Irvine & Dreghorn should make the top six. Our dark horse is Kilmarnock Concert
1. Johnstone Silver
2. Bo'ness & Carriden
3. Lochgelly
4. Dalkeith & Monktonhall
5. Irvine & Dreghorn
6. Coalburn
Dark Horse: Kilmarnock Concert Brass


Draw:
1. City of Discovery (Bruce Wallace)
2. Lochgelly (Archie Hutchison)
3. Dumfries Town (Peter Hayes)
4. Coalburn Silver (Graeth Bowman)
5. Johnstone Silver (Raymond Tennant)
6. Bo'ness & Carriden (Bede Williams)
7. Tayport Instrumental (Frank Culross)
8. Langholm Town (Alan Fernie)
9. Dalkeith & Monktonhall (James Chamberlain)
10. St David's Brass (John Dickson)
11. Kilmarnock Concert Brass (Craig Anderson)
12. Irvine & Dreghorn (John Boax)
Own Choice Selections:
Land of the Long White Cloud (Sparke); James Cook-Circumnavigator (Vinter); Variations on Laudate Dominum (Gregson); Symphonic Suite for Brass Band (Lucas); Purcell Variations (Downie); Dimensions (Graham); London Overture (Sparke); Partita (Sparke); A Royal Mile Suite (Fernie); Vizcaya (Vinter); Music for a Festival (Sparke); Dances & Arias (Gregson).