2010 US Open Brass Band Championship - Introduction and prediction
1-Nov-2010
4BR will be in Chicagoland for the US Open Brass Band Championships - a North American contest with international flair.
---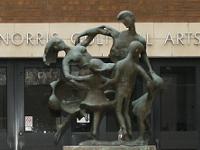 U.S. Open Brass Band Championships
Norris Cultural Arts Center
St. Charles
Illinois

Saturday, November 6th

Doors Open: 9:00am
Starts: 9:30am
Ends: 4:15pm)

Adjudicators:
Alan Morrison, David Morrison and Dr. Dale Lonis

Prizes to be awarded include:
Grand Champion: Trophy and $1000, sponsored by Buffet Crampon
Second Prize: Trophy and $500, sponsored by Dansr/Denis Wick
Most Entertaining: $250

Best Featured Brass Soloist: Custom engraved instrument, sponsored by Buffet Crampon
Best Cornet of the Day: Custom engraved cornet, sponsored by Buffet Crampon
Most Outstanding Percussion Section: $250
Best Performance of a March: $250
Best New Composition or Arrangement: $250, sponsored by Smith-Watkins

Buskers Award: Top Hat full of loose bills
Grand Champion band also gets invited to compete at Brass in Concert Championship in 2011
---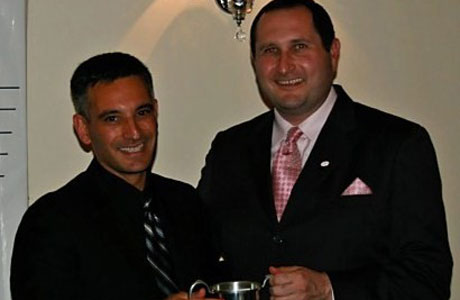 Triple Fountain: Can Fountain City retain their title again

It seems we keep saying this every year, but this has to be the strongest field in the history of the US Open.
With the addition of James Madison, three of the top four ranked US bands (and arguably the top Canadian band in Weston) will be represented.
Furthermore, as more North American bands have been gaining experience abroad (with Fountain City winning last year's Scottish Open), the effect has seen a real improvement in the overall standard of the competitors.
What was good enough for first, second and third place in the past, would likely find bands in the bottom half this week.
For this reason, some bands that had some nice results and top half finishes in the past are struggling to make their mark with the adjudicators. Fortunately, the audience will still enjoy a great time of it, as there is sure to be eight top-notch performances on the day.
Organization
The US Open is always a well-run event and with the level of bands as high as it is, should make for a great week with a smooth flow to the events from the Busker's Preview to the competition and the awards banquet.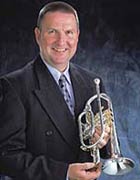 Adjudication
There will once again be a great mix of adjudicators in the box.
The highly respected Alan Morrison (right) will be returning for the first time since the inaugural contest, whilst the Director of Bands for the University of Illinois at Chicago, Dale Morrison (no relation), will make his debut as a US Open judge. Meanwhile, Dr. Dale Lonis will once again return to the post of chief adjudicator.

Debutants
Celebrating their tenth anniversary, this year's debutant is the James Madison University Brass Band.
Kevin Stees has always run a fine programme and in their short history they've made a big impact at the NABBA Championships. It would be wise to believe that they can transfer that success to the entertainment contest format, as good playing is always entertaining.
However, it is a tall order to win an entertainment contest in a first go at this format.
Three conductors will also be making their debut at the contest this year, although with bands that have a bit more experience at the contest. Tim Jameson (Dublin Silver), Chad Shopman (Central Florida) and Joshua Thompson (Eastern Iowa) take their first bow on the weekend.
It will be interesting to see how well these MDs do on their first appearances, but all three bands under their command should be optimistic of doing well.
Solo prizes
The prestigious solo prize at the event has been dominated by Fountain City over the years (they've won the major individual award on six of the last seven occasions) and this year they will be looking to extend that fantastic record even further.
While other bands have players who can compete for this prize, don't be surprised if Fountain City holds on to this caption award.
Meanwhile, in their two years at the contest, Dublin Silver (formerly Ohio) Band has won the best cornet award both times.
Add to the mix they now have the 2007 Best Cornet (Raquel Rodriguez) in their ranks, as they try and make it three in a row. However, many competitors will be featuring their best performers. It would also be wise keep an ear out for Brad Norton of Weston and Bob Hinckley of Central Florida.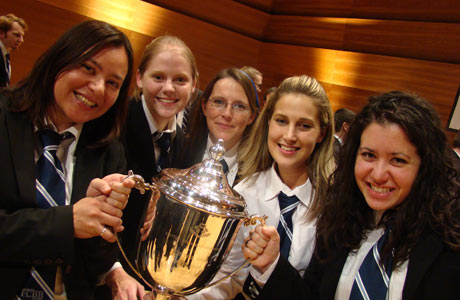 Can Fountian City win yet another title after their Scottish Open success in 2009

Other Caption Awards
Central Florida has had a great deal of success in the 'Best March' category and has been the victors the past two years. Meanwhile, on the other side of the border, Weston Silver has won the Hannaford Cup (a march competition) two of the past three years and will certainly make a push for the prize.
However, like any march contest, it will come down to the day, and quite a few other bands (JMU, Fountain City, Eastern Iowa etc…) should make a run at Best March, giving Florida a challenge.
Fountain City has won the 'Most Entertaining' prize in four of the past five years (Dublin/Ohio having won it in 2008).
They enjoy a great balance between showmanship and fine playing (which is always entertaining).
Band programmes at the US Open keep getting more and more creative and innovative and it will be interesting to see if they can retain this caption prize against strong opposition.
In the short history of the 'Best Percussion' prize, Central Florida has enjoyed plenty of fine reward. However, James Madison and Fountain City may have something to say about that this year as they have both always had strong percussion sections and percussion soloists.
The award for 'Best New Composition/Arrangement' has been perhaps been the most travelled - having been won by members of three different bands over the past three years.
It would be an exercise in futility to make any wager at the winner; however, it will certainly be worth listening to every band to hear these fine pieces.
Buskers
The Buskers will, once again, show the lighter side of the competition.
The venue for the preview (Real Sports) is quite large and has ample space for band members to get together, share stories and support each others ensembles. On Saturday, the Buskers will help pass time between stage changes by providing more entertainment for the audience.
Last year some scantily clad Motor City women won the competition with a medley from 'Chicago'. Let's hope bands don't try to out do each other in this department and keep things family friendly!!!
Hurricane Funk (from Central Florida) has always been a good group to watch, the Prairie Dawgs have always represented well, and there will surely be many others that the audience will enjoy.
Favourites
At the end of the day Fountain City is still the band to beat.
They are on an impressive three year streak of US Open and NABBA wins (throw in a Scottish Open Championship for good measure too). They are also loaded to the brim with stars in all the corner seats.
However, as the stakes have risen so has the effort from the other bands, and there is quite a pack that will make an effort to knock the kings off the proverbially perch, especially as in the past few years, new bands have brought some surprise performances and surprise results.
4BR Prediction:

1. Fountain City
2. Central Florida
3. James Madison
4. Dublin Silver
Dark Horse: Weston Silver