2011 RNCM Festival of Brass - Preview of next January's event in Manchester
30-Oct-2010
4BR looks forward with Paul Hindmarsh to the 2011 RNCM Festival of Brass, which will see the sensational performers of the Venezuelan Brass Ensemble join some of the UKs leading bands to provide a weekend of outstanding music making next year.


---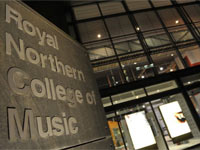 The Royal Northern College of Music and The Bridgewater Hall have joined forces to welcome one of the brass sensations of the 21st century to Manchester for the 2011 Festival of Brass - the brilliant 60 strong Venezuelan Brass Ensemble and their charismatic conductor Thomas Clamor.
This unique young ensemble was founded in 2003 from Venezuela's groundbreaking youth orchestra programme, El Sistema, comprising some 200 children's and young people's orchestras and about 100 music centres spread all over the country.
Leading the way

Leading the way is the Simón Bolívar Youth Orchestra, where most of the members of the Brass Ensemble come from. The RNCM Festival will provide a rare opportunity to hear one of the jewels of El Sistema on a tour which will also include a Royal Festival Hall concert.
Their programme includes Elgar Howarth's transcription of 'Pictures at an Exhibition' (Mussorgsky) as a tribute to Philip Jones, on the 60th anniversary of the founding of the Philip Jones Brass Ensemble, and some flamboyant pieces with a Latin flavour.
Artistic Director Paul Hindmarsh is understandably enthusiastic about the prospect: "It is going to be a fantastic concert, which will continue to develop the international dimension which we are gradually introducing into the Festival of Brass.

Having heard the ensemble's fantastic Prom performance, I was thrilled when the opportunity of bringing them to Manchester as guests of the Festival arose.
They will be with us at the RNCM on the first two days of the event, so they will also have the chance to experience the best of British brass as well."
---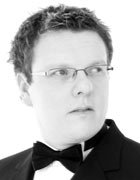 Band line ups
This year Black Dyke opens proceedings on Friday 28th January, under Dr Nicholas Childs and featuring a major concerto solo from principal cornet Richard Marshall (right).
Cory directed by Dr Robert Childs occupy the Saturday afternoon slot, with a substantial programme featuring two of the band's soloists, Chris Thomas and David Childs.
Another euphonium star, Glyn Williams, occupies the solo spot in Foden's evening concert.
Grimethorpe, directed by guest conductor Howard Evans, will give the festival's farewell concert. The band will feature tuba virtuoso Les Neish for a concerto world premiere.
Making his debut at the event with Leyland will be Philip Harper, while Fairey (Geneva) will present a workshop of new works, leading to the Festival second John Golland Award.
Youth Brass focus
To compliment the Bridgewater Hall gala event, there is a strong youth band thread running through the Festival.
120 young brass musicians of the Cornwall and Gwent County Youth bands will be squeezed onto the stage of the RNCM Opera Theatre where Dr Robert Childs will conduct them in a programme of youth band classics from the 1970s, including 'Countdown' (Paul Patterson), 'Patterns' (Edward Gregson) and two acclaimed Cornwall and Gwent commissions, 'Penlee' (Simon Dobson) and 'Kingdoms of Dragons' (Philip Harper).
Sunday morning's concert, featuring the RNCM's own ensembles, will include Martin Dalby's 'Music for a Brass Band', commissioned for the National Youth Band of Scotland in the 1960s.
Cory will feature John Pickard's 'Men of Stone', a National Youth Band of Wales commission, while Black Dyke, Leyland and Grimethorpe will all tackle National Youth Band of Great Britain commissions – 'Concerto di Veneziana' (Arthur Butterworth), 'The Forest of Dean' (Derek Bourgeois) and 'Aria' (John Golland).
---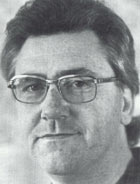 Derek Bourgeois residency
As he approaches his 70th birthday Derek Bourgeois' (right) substantial contribution to the world of brass will be honoured in performances of some of his finest work for the medium, including 'Blitz', 'Diversions', 'Forest of Dean' (Variations on a theme of Herbert Howells), and three concertos; 'Concerto Grosso' (in its original 10-piece version), 'Concerto No.1' and the 'Trombone Concerto'.
Peter Meechan feature
One of the highlights of the 2011 Festival will be the world premiere of a new 'Tuba Concerto', by Peter Meechan.
Alongside the concerto, some of his concert work will be featured. Foden's will perform his moving 'Epitaph for Hillsborough', David Child's will play 'Sparta', a new version of part of his 'Euphonium Concerto', whilst Leyland will feature the atmospheric test piece 'Macbeth'.
In building up the programmes for the Festival, Artistic Director Paul Hindmarsh's thoughts turned to Shakespeare: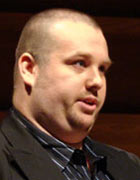 "The prospect of hearing music inspired by one of Shakespeare's characters led me to another musical thread that I thought might be interesting to explore. When Nicholas Childs suggested that he would like to revive Edward Watson's marvellous suite from Walton's film music to 'Henry V' and invite a fine actor to recite the lines, my mind was more or less made up for me. Let's have some Shakespeare!"
The Festival will therefore see Arthur Butterworth's vivid, malevolent portrait of 'Caliban', (The Tempest); some of the wonderful music which Prokofiev composed for his ballet 'Romeo and Juliet'; Vaughan Williams Overture 'Henry V', and William Alwyn's lyrical impression of Othello, 'The Moor of Venice'.

Alwyn's rarely heard work leads further back to some of the British classics of the early 20th century – the Elizabethan pageantry of 'Kenliworth' (Bliss), the pomp of 'Epic Symphony' (Fletcher) and the musical perfection of 'A Moorside Suite' (Holst).
---
Young composer platform
Young compositional talent will also be on display during the weekend.
The music of Paul Lovatt-Cooper opens the festival with, 'Starburst and Canyons', whilst Black Dyke will also feature the work of Australian composer and broadcaster Andrew Ford.
Leyland's composer-in-residence Simon Dobson will be showcased with his evocative portrait of the historic Scottish city of Perth, '...And when the river told..' whilst there will be a new euphonium solo from the pen of Lucy Pankhurst (right).
Andy Scott, Foden's resident composer, brings a fourth premiere to the Festival, in the form of a 'Euphonium Concerto' for Glyn Williams, while the RNCM ensembles feature new writing from four new voices, Paul McGhee, Gavin Higgins, Benjamin Tubb and Elizabeth Winters.
John Golland Award

On Saturday afternoon, the Fairey (Geneva) will present a selection of first performances as part of the John Golland Award.
A call has gone out to any composer over 18 so submit a short new or unperformed work for brass band for performance at this session.
The most impressive work, in the judgment of RNCM Adam Gorb, John Miller and Paul Hindmarsh, will be awarded a grant of £500 and a commission to write a short concert opener on an Olympic theme for the 2012 Festival.
The presenter of the principal events at the 2011 Festival of Brass will the RNCM new Head of Percussion, Simone Rebello.
---
Tickets:
Tickets for the Venezuelan Brass Ensemble at The Bridgewater Hall are available from www.bridgewater-hall.co.uk or 0161 907 9000.
Discounts for Festival of Brass delegates will apply to this concert. Please contact the RNCM box office for details.
RNCM, 124 Oxford Rd, Manchester M13 9RD
Tel: 0161 907 5555 Email: box.office@rncm.ac.uk
---
Friday: 28th January
6.15pm: Festival Prelude - members of the Venezuelan Brass Ensemble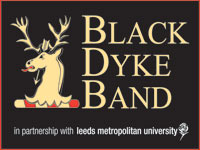 7.45pm: Black Dyke Band conducted by Dr Nicholas Childs
Paul Lovatt-Cooper - Starburst and Canyons
Arthur Butterworth - Concerto di Veneziana
Soloist: Richard Marshall
Philip Wilby - Red Priest
Derek Bourgeois – Blitz
Andrew Ford - The Rising
William Walton - Suite from Henry V (arr. Edward Watson)
Narrator: Barry Rutter
---
Saturday: 29th January
10.00am: Tuba Masterclass with Les Neish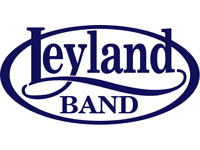 11.30am: Leyland Band conducted by Philip Harper
Simon Dobson - Lock horns
Bourgeois - The Forest of Dean
Dobson - ...And when the river told..
Peter Meechan – Macbeth
Philip Harper - The Witch of the Westmorelands
Lucy Pankhurst – Midnight
Soloist: Philippe Schwartz
Gustav Holst - A Moorside Suite
2.00pm: The John Golland Award
Paul Hindmarsh presents a workshop session of new brass band compositions, performed by the Fairey (Geneva) Band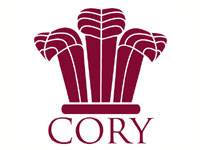 3.30pm: Cory Band conducted by Dr Robert Childs
Butterworth – Caliban
Bourgeois - Trombone Concerto
Soloist: Christopher Thomas
John Pickard - Men of Stone
Arthur Bliss – Kenilworth
Peter Meechan – Sparta
Soloist: David Childs
Philip Sparke - A Tale As Yet Untold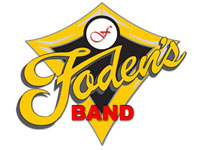 7.30pm: Foden's Band conducted by James Gourlay and Michael Fowles
William Alwyn – The Moor of Venice
Andy Scott - Euphonium Concerto
Soloist: Glyn Williams
Derek Bourgeois – Diversions
Sparke – Sea Pictures
Peter Meechan: Epitaph for Hillsborough
Percy Fletcher – An Epic Symphony
---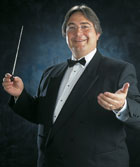 Sunday: 30th January
10.00am: Youth Band Classics
Cornwall Youth Band and Gwent County Youth Bands conducted by Dr Robert Childs (right)
Paul Patterson – Countdown
Philip Harper - Kindgom of Dragons
Derek Bourgeois - Barchester Suite
Edward Gregson – Patterns
Simon Dobson – Penlee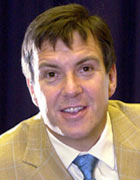 11.30am: RNCM Band and Ensemble conducted by Dr Nicholas Childs (right) and John Miller
Paul McGhee – Clapp
Gavin Higgins – Tango
Soloist: Mark Harrison
Martin Dalby - Music for a Brass Band
Benjamin Tubb – Blizzard
Arvo Part - Arbos (1986 rev. 2001)
Elizabeth Winters - Circles of Fire
Gary Carpenter - Kindness for Ever Mair
Derek Bourgeois - Concerto Grosso
2.30pm: Venezuelan Brass Ensemble conducted by Thomas Clamor at the Bridgewater Hall
Giancarlo Castro - Gran Fanfaria
Modest Mussorgsky - Pictures at an Exhibition
(arr. Howarth)
Abreu - Tico Tico
Soloist: Tomas Medina
Leonard Bernstein - Symphonic Dances (West Side Story)
plus items in Latin style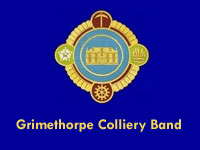 7.30pm: Grimethorpe Colliery Band conducted by Howard Evans
Vaughan Williams - Overture: Henry V
Peter Meechan - Tuba Concerto
Soloist: Les Neish
Derek Bourgeois - Concerto No. 1
John Golland – Aria
Prokofiev - Dances from Romeo and Juliet
(arr. Paul Archibald)