2010 Lower Section National Finals - The Adjudicators
22-Sep-2010
These are the the only people the bands have to really impress on the weekend.
---
First & Third Sections: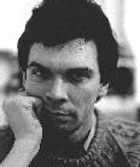 David Lancaster:

David Lancaster, began playing the cornet at the age of 11 with the Pemberton Old Band from Wigan.

He subsequently played for several bands in the North West of England and won the Alexander Owen Memorial Scholarship in 1976. David went on to study music at York and Cambridge Universities before moving South to take up the post of Composer in Residence at Charterhouse School (1985-88).

During this time his compositions were played all around the UK and he worked as a freelance trumpet player in London and Paris.

In 1990 David was invited to become the Musical Director of Runnymede Brass, in Surrey. Together they enjoyed many successes, qualifying for the National Championship Finals four times in succession and gaining promotion to the First Section.

David returned to Yorkshire in 1994 to take up the post of Senior Music Lecturer at the University College of Ripon and York St John.

As Musical Director at Harrogate Band, David shared many competition and concert successes, including three overseas tours, two successful CD recordings, four appearances in the National Finals and, in January 2003, promotion to the Championship Section.

David is well known as an adjudicator and is an External Examiner for the University of Salford's degree courses in Band Music.

He continues to compose and arrange extensively, regularly undertaking commissions, and his work 'Cuba!' won the Leeds University/Black Dyke Band composition award in 2001.

Several of his recent compositions are available on CD recordings.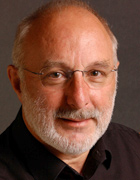 Kevin Wadsworth

Kevin started his playing career on cornet at the age of 6, retired at 7, came out of retirement at 8 and is probably best known for his time as principal tenor horn player for the world famous Black Dyke Mills Band, joining them at the age of 14, becoming its youngest ever player, and in the intervening years secured his reputation as one of the finest horn players of his generation.

Kevin was accepted into the National Youth Brass Band at the age of 12, and was the first recipient of the Pye Records award for the outstanding soloist within that band.

He attended King Alfred's College, Winchester from 1970-73 during which time he was a founder member of the City of London Band, and the only member who was not a music student at one of the various London schools of music.

His contest achievements as a player include 7 National Championships and 6 British Open Championships.

His final 'National' victory, still playing solo horn, with the Brighouse and Rastrick Band, coming 35 years after his first – testament to his enduring excellence as a performer at the highest level of banding.

He has played with such eminent musicians as Andre Previn, Sir Paul McCartney and Sir Edward Heath, and has also conducted world famous performers such as Nigel Kennedy and Julian Lloyd Webber. He was principal horn with Kings of Brass throughout their ten year existence and co-presented BBC Radio's G.M.R. Brass for five years.

He has tutored international music schools in UK, Norway and Switzerland whilst his conducting career has proved to be highly successful both in the UK and abroad with numerous contest successes to his name with leading bands.

An executive member of ABBA, the Association of Brass Band Adjudicators, his adjudication work includes numerous solo and band competitions, with many years at the famous Whit Friday March contests in UK, Pontins, Butlins, Wilkinsons Championships, the Scottish Open Championships, Brass in Concert, UK Regional and National Championship Finals, Swiss & British Solo Championships, English National Championships.

Away from music he is a keen biker with his various motorcycles, and is employed as UK & Ireland Manager for a European power company.
---
Second Section: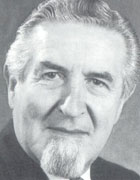 C. Brian Buckley

Brian holds regular appointments at major brass and wind band festivals throughout the United Kingdom, including the National and Pontins Championship Contests; these are an integral part of his busy schedule.

Holding Conducting, Performing and Teacher Diplomas, Brian is a busy, widely travelled and experienced adjudicator and examiner.

He is at present, the only member of the Association that has just been elected an Executive member of the Council of the Association of Brass Band Adjudicators (ABBA) and who lives in Wales. He is also the Chairman of the N.A.B.B.C. (Wales Area).

For the past fifteen years, Brian has enjoyed the challenges of freelance conducting – a situation that has been strongly by his demanding and continuing role as a leading Consultant in Water Sciences and Risk Management.

Since taking up the baton I 1968, Brian has focused his attention on bands mainly within Wales and the West Country and has been extremely successful. Promotion form the lower sections through to the Championship Section status in successive years, collecting National honours en route has become the norm.

From his early teens, Brian established a sound reputation as a cornet and trumpet soloist of quality having occupied the Principal Cornet chair with one of Wales' leading bands – Tredegar – for almost 25 years.

One of the early products of the Youth Music policy in Wales much of his time is taken up with steering and acting as mentor to aspiring young musicians, to stimulate and benchmark their progress both musically and technically.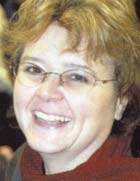 Lynda Nicholson

Lynda was born in London into a banding family and played cornet in several bands in the South of England. She was appointed leader of the National Youth Brass Band of Great Britain on six courses, later becoming involved, as a member of the tutorial staff and in 2004 as the Music Director of the inaugural course of the National Children's Brass Band of Great Britain.

She studied trumpet at the Royal College of Music, gaining the A.R.C.M. diploma, and the G.R.S.M. (Hons) degree and followed this with post-graduate teacher training.

Lynda is a highly respected brass teacher, with many of her present and former students playing in top-flight bands and orchestras.

She lectured on 'The Art of Brass Teaching' at the Royal Northern College of Music and has been a Mentor for the Associated Boards' Certificate of Teaching course.

Her distinguished path as a cornet player has seen her play Principal/Assistant Principal with Foden's, Desford Colliery, Wingates and Black Dyke Bands.

Lynda was the Music Director of St. Helens Youth Brass Band, steering them to many concert and competition successes, including six National Championship titles. Under Lynda's leadership, SHYBB flourished to the extent that a Training Band and a Beginners Band were also formed.

She was the 1999 recipient of the prestigious Harry Mortimer Medal awarded annually by the Worshipful Company of Musicians.
---
Fourth Section: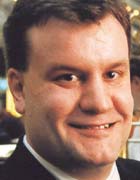 Ian Brownbill

Ian started playing the cornet and piano at the age of ten and his career as a performer with brass bands culminated in him joining the Black Dyke Mills Band on flugel horn in 1993.

Highlights with Dyke included winning the British Open, European and National titles in 1995, under James Watson. In more recent years, Ian played in some of YBS's recent successes, with his former cornet tutor and great friend, David King.

With the baton, Ian enjoyed successful spells with Ifton Colliery, Rhos and Co-op Milnrow, gaining major prizes in National finals with all of these bands.

In 2001, Ian was delighted to be asked to conduct one of his local bands in St Helens, the Haydock Band. In 2003, following numerous contest successes, Haydock made it to the Royal Albert Hall for the championship section finals of the National Championships of Great Britain.

Ian has adjudicated at numerous contests and music festivals across the UK, including the North West and Yorkshire Regional Championships, the British Open Championships (Senior Cup), the British Open Solo Championships and the inaugural Scottish Open Championships.

Having gained a degree in the performing arts, he enjoyed many years teaching and mentoring young musicians, including five fantastic years at St. Vincent's School for the Blind in Liverpool.

In September 2007, in connection with the Lowry and Liverpool Culture Company he produced 'King Cotton', a piece of music-theatre that told the powerful story of 'Tom', a mill-working bandsman from Lancashire and of 'Sokoto', a cotton slave in the deep south of America.

It was a project Ian conceived and developed with the screenwriter, Jimmy McGovern and was directed by Jude Kelly OBE.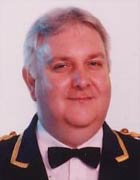 Jim Davies

Jim Davies was born in a small village called Ynyshir in the Rhondda Valley, South Wales in 1952.

He joined the local band at the age of 9, hoping to play trombone but was given a cornet with only two valves working.

Within a year he had already won his first competition and over the next few years many successes came his way including the title of Champion of Wales at the age of 15.

Jim was also asked to play for orchestral conductor Sir Arthur Davidson whose advice was to change from cornet to trumpet and concentrate on orchestral career after music college.

Thankfully, Jim decided to stay within the brass band world and was first promoted to the principal's chair at the age of 15 with his local band playing in the Championship Section.

At 17 he moved to the Mid-Rhondda Band as principal cornet and in 1972 at the age of 20, he was appointed principal cornet of the Cory Band.

Over the next 16 years contest successes included National Championships (1974, 1982, 1983 and 1984), European Championships (1980) Mineworkers' Championships (1972, 1973, 1974) and numerous solo prizes won by Jim including Yeovil, Telford and Granada Band of the Year.

Jim was in great demand as a soloist playing at many overseas venues and in 1988 he was appointed principal cornet of the Brighouse and Rastrick Band where to commemorate 36 years of performance with 30 on the 'end chair', he recorded his solo CD, 'Evergreen'.

Jim's experience and knowledge is continually in demand to this day as an adjudicator and conductor.