2010 Lower Section National Finals - Fourth Section - Runners & Riders
22-Sep-2010
4BR takes a closer look at the 21 bands hoping to leave Harrogate sipping a wee dram or two of celebratory Royal Mile inspired whiskey...
---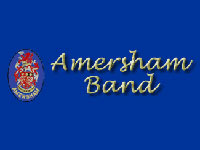 Amersham
Conductor: Paul Fisher
Region: London & Southern Counties

Website: www.amershamband.co.uk

Qualified: 3rd (Paul Fisher)

Principal Players:
Principal Cornet: Marion Mayhew
Solo Euphonium: Declan Goodhall
Solo Trombone: Paul Waters
Soprano: Adam Bidgood
Flugel: Hilary Mills
Horn: Anne Head
Baritone: Rod Stevens
Eb Bass: Phil Speechley
Bb Bass: Jeremy Stevens
Percussion: Bridget Harrison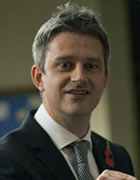 History:
The Amersham Band was founded in 1890, as the Amersham Sons of Temperance Band and flourished during the following twenty or so years as Amersham Town Band.

The band suffered from a break in continuity during the First World War, after which it was re-formed in 1928. It was disbanded again during the Second World War, finally being re-formed in 1977.

The Band has since gone from strength to strength, regularly visiting Amersham's twin towns, Bensheim in Germany and Krynica in Poland. A well supported training band has been established to encourage new-comers.

The band last reached the finals in 2000, and since then the band has regularly taken home silverware from the SCABA Autumn contests in Folkestone.

Conductor:
Paul was born into a brass band playing family in North Wales, and as a teenager was a member of the National Youth Brass Band of Wales playing trombone. Whilst studying at the RNCM, he was invited join Wingates Band and remained as solo trombone for 6 years.

In 1999, Paul left Manchester to pursue his freelance career in London and has since toured the world playing with many different orchestras, Big Bands, shows, and pop tours. He was the lead trombonist on 'The Rat Pack' Show in the West End for 4 years.

Most recently Paul has worked with Madness, Jools Holland, The Temptations and on the recent 'Strictly Come Dancing – The Professionals' live tour.

Paul is currently a Lead Teacher in Brass for Hertfordshire Music Service and the Musical Director of Hertfordshire County Youth Brass. He has been the conductor of Amersham Band for the last 10 months.

Test Piece opinions:
None given
---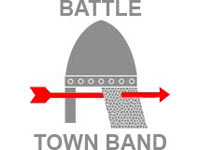 Battle Town
Conductor: John Penton
Region: London & Southern Counties

Website: www.battletownband.com

Qualified: Winners (John Penton)

Principal Players:
Principal Cornet: Louise Edwards
Solo Euphonium: Jon Smith
Solo Trombone: Rosie Wilcock
Soprano: Dean Pelling
Flugel: Russell Kemp
Horn: Cheryl Goodsell
Baritone: Alison MacDonald
Eb Bass: Owen Radley
Bb Bass: Alison Earls
Percussion: Louise Melhuish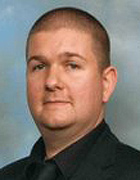 History:
The original Battle Band dissolved in 1939 but the current incarnation was formed in 1975, based around students from a brass instrument evening class.

The band has a reasonably high turn over of players due to young players going off to university each year, but despite this, they have consistently achieved results in the top half of the table at the L&SC area contest since they started competing in 2004.

The last couple of years have seen more adult players join the band, and they look forward to other able players coming to join exciting and entertaining concert programmes, with plenty of beer & curry nights.

2010 has been an enjoyable year for Battle. After winning the Area, village fete's and beer festivals ensued in order to fund raise for the trip to Harrogate.

Conductor:
Jon Penton was born and educated in Warwickshire, starting brass lessons with the County Music Service, using his father's trumpet.

At the age of 16 he took the advice of his teacher, Stephen Cooper, to take up the euphonium, and he subsequently attended a specialist music 6th form college, the RNCM and Birmingham Conservatoire, gaining Bmus (hons) and PGCE. During these years Jon played with a number of Championship bands.

Jon has been a peripatetic music teacher for East Sussex Music Service. Jon has recently been promoted to Regional Leader for the north of the county.

Test Piece opinions:
A few of the band have been on tour to Edinburgh so we have been able to draw inspiration from that trip.

We have also taken inspiration from Gaelforce and Pines of Rome for the 3rd and 4th movements. We're looking forward to a band curry in Harrogate and hoping the rice is less spicy than last year.
---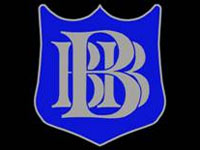 Besses Boys
Conductor: James Holt
Region: North West

Website: www.bessesboysband.com

Qualified: 2nd (James Holt)

Principal Players:
Principal Cornet: Claire Mumford
Solo Euphonium: Sean Hayes
Solo Trombone: Becca Hurst
Soprano: Eleanor Parkes
Flugel: Paul Mitchell
Horn: Alana Evans
Baritone: Fern Evans
Eb Bass: Hannah Whitfield
Bb Bass: Andrew Duncan
Percussion: Jon Taylor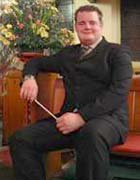 History:
Besses Boys Band were formed in 1943 as a training band for Besses O' Th' Barn.

From 1945 they won the British Junior Championship three years in succession and were then barred in 1948, returning to Belle Vue for two more victories before the contest ended in 1950.

They were North West youth champions for 12 years and another National title was clinched at last in 1987, when surprisingly the band failed to win the Youth contest but on the same day won the Fourth Section North West Area title before winning the National title later that year.

Since James Holt took over, the band has again returned to winning ways with success at both local and national contests in recent years - last season achieving six consecutive 2nd places.

The highlight of this amazing run was qualifying for the National Finals at the North West Area contest. Besses Boys have already achieved promotion to the Third Section and hope that their form continues at Harrogate.

Conductor:
James Holt hails from Stockport. With three older brothers, all musicians, it was only natural that he too took up an instrument - a tuba in the first instance.

However he soon moved to baritone and playing with Stockport Schools he enjoyed success on the contest stage including the National Youth Entertainment
Championships of Great Britain, the National Youth Championships and even a prized appearance on Blue Peter.

James joined Besses Boys Band and spent four years playing, with one of his finest moments being at the Pontins contest 2004 were he helped them to achieve 2nd place.

James was appointed MD of the band in 2005 and since that time has built a band that boasts many recent successes at contests such as Buxton, Tameside and Fleetwood contests, as well as excellent concerts and a mass of CD sales.

James completed a BA Hons Degree in Music at Salford and then a PGCE course and now teaches music at a local school in Bury. James is very much looking forward to leading the band on the National stage in the first time in over thirty years.

Test Piece opinions:
The band is currently enjoying the challenges this piece has to offer. Preparations are well under way and the band hopes they are able to do this tricky piece justice in their performance.

It is proving very popular with the band and audiences alike and the band are relishing the opportunity to represent the North West Region at Harrogate.
---
Dinnington Colliery
Conductor: Jonathan Beatty
Region: Yorkshire

Website: www.dinningtoncollieryband.co.uk/default.html

Qualified: 2nd (Jonathan Beatty)

Principal Players:
Principal Cornet: Sally Bannan
Solo Euphonium: Jess Marshall
Solo Trombone: Becky Venus
Soprano: N/K
Flugel: Penny Brookes
Horn: Joanne Brookes-Wright
Baritone: Daniel Fretwell
Eb Bass: Toby Bannan
Bb Bass: Judith Hartley
Percussion: Joan Herdman

History:
In 1904, miners from County Durham were drafted into Dinnington to help with the sinking of the new colliery shaft. Amongst their numbers were a few bandsmen who, armed with a £50 grant from the local squire and the promise of rehearsal facilities in the barn above his stables formed the Dinnington (Middleton) Silver Brass Band.

Over the first few years the band grew both in numbers and reputation, becoming well known and appearing at Crystal Palace and the Royal Albert Hall.

In the early fifties, the band quite literally built their own bandroom on half a council allotment site and this is still their home today

The band is entirely self-supporting, relying on donations and monies from fund raising events. In 2010 the band appeared in the television programme 'A Band for Britain' which gave them an increased media profile that has helped the band enormously.

Conductor:
Jonathan started playing trombone at junior school and soon joined his local band, Meltham. He went on to join Hade Edge Band and Sellars before becoming principal trombone player with Grimethorpe when he was 21.

He studied at Huddersfield University, Royal Northern College of Music and Salford University and has worked as a professional musician for over twenty years.

He has appeared on both film and television at numerous events and as a soloist of international repute, Jonathan has played solos at iconic venues around the world.

Jonathan is also currently a tutor in Lower Brass at Sheffield's Birkdale School and teacher of brass in schools including Nook Lane Junior School, Sheffield, where he is also a Governor.

In the last year Jonathan began conducting and was appointed conductor of Philharmonic Brass, an orchestral brass group. In October 2009, Jonathan was delighted to become the MD of Dinnington Colliery Band.

Test Piece opinions:
None given
---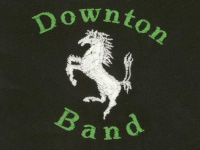 Downton
Conductor: Roland Wright
Region: West of England

Website: www.downtonband.org.uk

Qualified: 3rd (Roland Wright)

Principal Players:
Principal Cornet: Richard Plaskett
Solo Euphonium: Ben Bennett
Solo Trombone: Laura Hillmann
Soprano: Jamie Cherrett
Flugel: Martin Easterbrook
Horn: Danny Silver
Baritone: Peter Tanner
Eb Bass: Kevin Hillman
Bb Bass: Stuart Beck
Percussion: Linda Beck/Myra Randall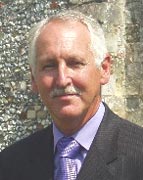 History:
The exact origins of the band are unknown but it is generally believed it evolved from a village orchestra as far back as 1873.

The band is very busy throughout the Summer months and have a developing training band, which has provided a number of the current contest players.

Over the years the band has enjoyed mixed contesting fortunes. It was placed third in the 1988 Second Section National Finals and was promoted to the Championship Section - although they have yet to return there since.

However, rejuvenation has started and after appearing at the 2003 Fourth Section National Finals and again last year the band is very much on the up once more.

Conductor:
Roland started learning the cornet in the Yeovil Salvation Army. He progressed and became the principal cornet and soloist and also commencing his conducting career.

On moving to Bournemouth, Roland joined the Boscombe SA Band as principal cornet and conductor - positions he held for 17 years. He then undertook leadership of the band for a further three years.

Following this, Roland joined local championship band Bournemouth Concert on solo cornet being appointed principal in 2000, a position he held for 7 years.

In 1998 Roland was appointed MD of Downton Band and has led them to the 2003 and 2009 National Finals. He also shares responsibility for the successful Downton Training Band.

Roland also regularly undertakes conducting responsibilities with Michelmersh Silver and Bournemouth Concert Bands.

Test Piece opinions:
From a single perspective only, the piece is big and bold, and 'widening the sound' rather than over blowing has improved the bands tone and intonation.

The themes and scoring certainly evoke the Highlands and the pride of the Scottish nation. However, we hope our MD doesn't carry out his threat to wear a kilt - Carry on up the Khyber it is not!
---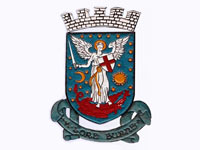 Dumfries Town
Conductor: Peter Heyes
Region: Scotland

Website: www.dumfriestownband.co.uk

Qualified: Winners (Peter Heyes)

Principal Players:
Principal Cornet: Emma Irving
Solo Euphonium: Rory Lethbridge
Solo Trombone: Liam Shortall
Soprano: Andrew Breen
Flugel: Ailsa Ross
Horn: Darren Green
Baritone: Sarah Williamson
Eb Bass: Margaret Williamson
Bb Bass: Mark Hill-Tout
Percussion: Sarah Irving

History:
Dumfries Town Band has been in existence since 1873 when a group of musicians came together to form the core of the band. The local the Town Council provided funds for new instruments and uniforms in 1895.

The current band includes players from all walks of life whose ages range from 11 to 70+!

The band participates in the local Guid Nychburris events and other local galas, including Lanark Lanimers Day. The Band is used to playing for the Royal family, and most recently this year Her Majesty the Queen and Prince Philip visited Dumfries on an official engagement in July where the band performed.

The band has enjoyed a good contesting year, winning the Scottish Championship and the Fife Charities competition.

A further trophy was added to their collection in June and the band has another two contests to look forward to this year at the Borders Entertainment Contest and Scottish Shield Brass Band Contest.

Conductor:
Originally from Lancashire but now resident in the South of Scotland, Peter started to learn cornet at the age of nine, joining the brass band in his hometown.

After several moves to bands of higher standards he spent a number of years under the direction of Oliver Howarth, father of Elgar Howarth.

After this he played with the Rochdale and Stalybridge Bands, playing in two winning performances at the Grand Shield contest.

He was invited to become bandmaster at the Bedford (Leigh) Band, at the same time taking over the baton at the Kingsway Youth Band in Rochdale. During his association there the band progressed from Fourth to Championship Section.

Since moving to Dumfries and Galloway he became involved with the Dumfries Town Band enjoying contest successes at the regional competition in 2003 and again this year.

Test Piece opinions:
Coming from Scotland the band are delighted at the choice of the test piece.

We are all working really hard on our individual parts and having fun in rehearsal.

Hopefully we will improve our ability through working on this piece and are determined to play well in Harrogate.
---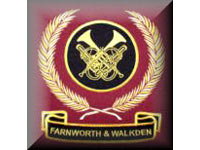 Farnworth & Walkden
Conductor: Peter Ashley
Region: North West

Website: farnworthandwalkdenband.co.uk

Qualified: 3rd (Peter Ashley)

Principal Players:
Principal Cornet: Stuart Speakman
Solo Euphonium: Ernest Collier
Solo Trombone: Chris Barrett
Soprano: John Brooks
Flugel: Raymond Bannister
Horn: Mandy Davies
Baritone: Iain Roscoe
Eb Bass: Neil Mayoh
Bb Bass: Norman Taylor
Percussion: Michael Deakin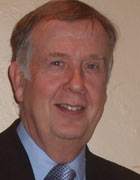 History:
Both bands can trace their origins from around the mid 1800's. Farnworth, formerly known as Farnworth Old (Barnes's) Band, merged with Kearsley Eaton's band in 1990 and with Walkden Band in 2004, making the combined band one of the oldest musical organisations in the area.

When the bands merged in 2004, Eaton's Transmissions were the band sponsors and allowed the band to rehearse in the factory canteen.

However, in 2006 the company closed down the Farnworth factory, and rehearsals were moved to the original Walkden bandroom built by band members and officially opened in 1965.

The band has enjoyed a fine 2010 season so far with prize winning performances at Brass at the Guild Hall, the Area Contest, Tameside and Whit Friday.

Conductor:
Peter began playing cornet at the age of 12 at the Ashton Secondary School and was a founder member of the Haydock & Ashton Youth Band under the direction of Charlie Fradley.

From the age of 17 he played for Mirrlees Works Band in Stockport for 5 years, the last two years as assistant principal cornet. He then returned to his roots as principal cornet of the Haydock and Ashton Band (now known as the Greenalls Band).

His conducting experience includes many bands such as Greenalls, Eccleston, Golborne, Bedford Leigh, Darwin, Hoover Bolton and Pemberton (JJB) B Band

Test Piece opinions:
On receiving the piece and playing it through for the first time, several of the members thought that it wasn't difficult enough to be a true test of any band's capabilities.

However after many rehearsals and having the benefit of Dave Holland as a guest conductor deputising for Peter Ashley whilst on holiday, most of the sceptics now realise that it will be a good test to sort out the 'winners from the also rans'.
---
Hatherleigh Silver
Conductor: David Hayward
Region: West of England

Website: www.hatherleighsilverband.co.uk

Qualified: 2nd (David Hayward)

Principal Players:
Principal Cornet: Greg Morgan
Solo Euphonium: Cary Brock
Solo Trombone: Andrew Folland
Soprano: Andy Collier
Flugel: Linda Wilde
Horn: Karen Squire
Baritone: Jim Reynolds
Eb Bass: Louisa Mitchell
Bb Bass: Mark Quick
Percussion: Robin Wonnacott


History:
The local militia volunteers were formed in the town in 1860 and a band was attached to them which gave its first public performance.

That band disbanded with the outbreak of the Second World War and very little is known about their activities up to the 1960s. Then, Bill Crocker, a prominent local businessman and dance band leader, took over as MD and considerably raised the profile of the band.

In 1994 the band qualified for the National Finals and in 2005 a new Junior/ Training Band was set up.

In 2009 the band were crowned SWBBA 4th Section Champions and in 2010 qualified for the National Finals yet again.

Conductor:
David has spent a lifetime in banding ever since he joined the Celynen Band in South Wales, at the age of seven.

He has been privileged to have experienced banding at all levels, both as a player and a conductor, and latterly as a successful compere at local, regional and national competitions.

He now spends his banding life freelance conducting and compering at events in both the West Country and his native Wales. David is a Senior Executive and Liaison Officer for the Children and Young Peoples Directorate of Somerset

Test Piece opinions:
None given
---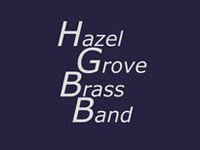 Hazel Grove
Conductor: Nigel Beasley
Region: North West

Website: www.hazelgrovebrassband.co.uk.

Qualified: Winners (Nigel Beasley)

Principal Players:
Principal Cornet: Philip Heywood
Solo Euphonium: Gareth Beasley
Solo Trombone: Michael Topping
Soprano: Michael Miller
Flugel: Holly Dolman
Horn: Tanya Cooney
Baritone: Ian Barker
Eb Bass: Sue Goodare
Bb Bass: Michael Goodare
Percussion: Chris Hall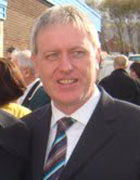 History:
Hazel Grove Band was reformed 18 years ago by Les Hall.

Since that September evening in 1992 many changes have taken place, but the one constant has always been the bands friendly, 'one team' approach to what it does.

In 2007 Nigel Beasley joined as the band's MD and since that time has enjoyed numerous successes.

Despite occasional bad luck at contests the band has continued to grow and recently has claimed prizes at many local and national contests such as Pontins, Buxton and Tameside.

It's the bands second appearance at the National Finals

Conductor:
Nigel studied euphonium under Geoff Whitham on the first Brass Band Musicianship course at Salford University.

Having played with the POEU Band and Mirrlees Works, Nigel then joined Wingates Temperance in 1978 on solo baritone, where he stayed until 1981, before taking up a similar position with Fodens. After 3 years he moved back to Wingates where he remained for a further 9 years.

Early in 1993 he accepted the invitation to join the Williams Fairey Band and was a part of the band that won the 'Double' of British Open and National Championship before also adding the European title the following year.

Having won all the major titles during the ten years he spent with Faireys, he decided to retire from playing after the band's National success in 2003.

In 2007, Nigel was approached by the Hazel Grove to MD, and has since guided the band to several successes, culminating in victories at the last four contests.

Test Piece opinions:
The band is relishing the challenges thrown up by the test piece and, as with most pieces, it begins to grow on you the more familiar you become with it.

Indeed there are many differing demands to the music but we are hoping to be able to show the bands strengths when the time comes.
---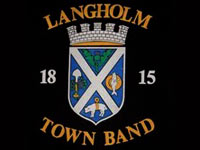 Langholm Town
Conductor: Alan Fernie
Region: Scotland

Website:

Qualified: 2nd (Alan Fernie)

Principal Players:
Principal Cornet: Nicole Weatherstone
Solo Euphonium: Michael Turk
Solo Trombone: Henry Jeffrey
Soprano: Simon Railton
Flugel: Christine Calvert
Horn: Susan Irving
Baritone: Samantha Irving
Eb Bass: John Calvert
Bb Bass: Alison Reid
Percussion: James Brown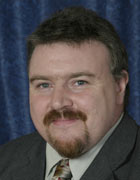 History:
Langholm is a small town of only 2,500 people in the south of Scotland, but boasts a brass band as far back as 1815 when the band played to welcome back the Scots Greys from the Battle of Waterloo.

The band can claim to be one of the oldest brass bands in Scotland and indeed the country and since its formation has been continuously active in the community and surrounding area supporting local events.

The band has previously contested in the late 50s and early 60s and qualified for the National Finals once in 1964. After contesting unsuccessfully in the 80s and early 90s the band dropped from the Fourth Section to become a non-contesting band.

The band benefited from National Lottery and Scottish Arts Council funding and this was used to encourage young people to take up banding. The uptake led to the formation of a Junior Band and a large proportion of the main band is made up of these young players and in 2007 the band returned to competition.

In 2009 Alan Fernie became the band's MD and contest success came quickly - the first contest outing being after only a handful of practices.

The band has recently competed at the latest Brass in the Park contest winning 'Best Fourth Section Band', 'Best Deportment' and claiming the prize for the highest placed band with largest number of players under 21 years old.

Conductor:
Alan Fernie was born in the Scottish mining village of Newtongrange. At the age of 13, he learned to play trombone, both at school and with his local brass band.

After studying music in Glasgow and London, Alan Fernie spent a short period as an orchestral musician before transferring instrumental education.

He taught in schools all over the East of Scotland for 20 years, during which time he has also conducted bands at all levels, winning many awards.

Alan Fernie started writing for brass whilst still a student, and his music is now published, performed and recorded throughout the world.

Currently living in the Scottish Borders, he is principally a composer, but also finds time to conduct, teach, perform, adjudicate, lecture and compere, throughout the UK and beyond.

Test Piece opinions:
The band are in the unusual position of having the composer of the test piece as our Musical Director.

The test piece has been well received by the band and we enjoy playing a piece with lovely melodies throughout. The Scottish theme of the piece gives us an added sense of pride, as we are one of two bands representing Scotland in the Section.

All things considered, Alan will have the band well prepared for Harrogate and as with all other bands, the final decision rests with the adjudicators.
---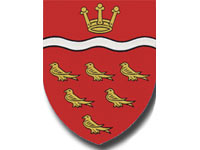 LGB Brass
Conductor: Ian Stewart
Region: London & Southern Counties

Website: www.lgbbrass.co.uk

Qualified: 2nd (I. Stewart)

Principal Players:
Principal Cornet: Simon Emberley
Solo Euphonium: Tony Line
Solo Trombone: Jonny Moles
Soprano: Chris Line
Flugel: Alex Emberley
Horn: Anne Sawyer
Baritone: Steve Gietzen
Eb Bass: Chris Percy
Bb Bass: Andy Wingrove/Richard Sherlock
Percussion: Katie Ribbons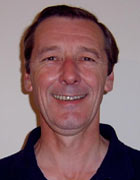 History:
The band is based in East Sussex and was formed in 1922, rehearsing in Glynde Reading Room as all the original players came from the village or nearby Beddingham.

Over the years, the band attracted musicians from the surrounding towns of Eastbourne, Lewes and Brighton and to reflect the wider membership, the band changed its name in 2002 to Lewes, Glynde and Beddingham Brass - or LGB Brass.

The band returned to contesting at local level in 2003, and has since achieved considerable success both at local and national level, culminating in their qualification to the National Finals in Stevenage this year.

Conductor:
Ian Stewart began playing trombone at school when he was 11. He joined West Wycombe Band and also played with the Oxford and District Youth Band. He was also a member of the National Youth Brass Band of Great Britain between 1970 and 1973.

Ian later joined the Army, and completed the army bandmaster's course and was appointed Bandmaster to the Queen's Own Hussars.

His final appointment was as School Bandmaster at Kneller Hall, the home of the British Army School of Music.

Ian became MD of LGB Brass in 2000. He also plays solo trombone for Friary Guildford, who are First Section finals at Harrogate this year.

Test Piece opinions:
The band is enjoying working on this test piece. It presents real challenges in terms of balance and intonation throughout, as well as some more technical aspects for the non-corner seats, such as back row and lower horns and baritone.

The final ff passages in movement 4 will test the whole bands' stamina. On the whole, a good piece to work on.
---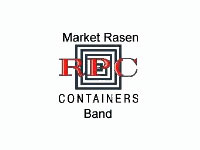 Market Rasen RPC
Conductor: Alan Needham
Region: Midlands

Website:

Qualified: 2nd (Alan Needham)

Principal Players:
Principal Cornet: Smain Mokrane
Solo Euphonium: Brian Wilson
Solo Trombone: Kate Wate
Soprano: Rachel Bourne
Flugel: Brenda Cherry
Horn: Nicola Hall
Baritone: Steve Naylor
Eb Bass: Paul Bexon
Bb Bass: Mick Tindall
Percussion: Bob The Builder!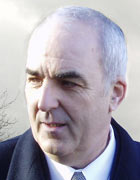 History:
The history of the Market Rasen Town Band, goes back a very long way.

Unfortunately early records are sketchy and so it is difficult to piece together a precise history of the early period. However there are references to the band as far back as the 1880s.

Activities ceased with the onset of the Second World War and lapsed for 25 years, but in 1966 the band started up again using existing instruments that had been left in storage since the War.

It soon became apparent that as more players joined the band new instruments and uniforms would be needed.

The money for these was raised by playing at concerts and the generosity of the people in Market Rasen and its surrounding areas who supported the band through its fund raising events.

The band is currently undergoing a period of rebuilding and consolidation but has enjoyed contesting success of late, culminating in their appearance at the National Finals.

Conductor:
A product of the South Yorkshire mining fraternity, Alan spent most of his playing days with Rossington Colliery (Polypipe), with moves throughout the Midlands and the North through his work as a civil servant.

He played euphonium with Rossington, Lockwood, Bilton Silver and others over his 46 years as a player and learned much from his association with Joe Armstrong , Albert Titmarsh (Ex Raf), Duncan Beckley, Denzil Stephens, Don Blakeson and Graham O'Connor as well as the major inspiration of the excellent major inspiration K R Johnson.

Test Piece opinions:
A difficult yet enjoyable piece of music has focused the bands attention on the basic elements of good tuning and ensemble playing.

All four movements bring their own challenges in different ways, there is certainly no hiding place in this one. An excellent choice for the finals.
---
NASUWT Concert
Conductor: John Bell
Region: North of England

Website: www.riversideband.co.uk

Qualified: 2nd (John Bell)

Principal Players:
Principal Cornet: Niall Thompson
Solo Euphonium: Chris Gorman
Solo Trombone: Jill Johnson
Soprano: Carl Thompson
Flugel: Julie McBurnie
Horn: Carolanne Duncan
Baritone: Debbie Dennis
Eb Bass: Andrew Turnbull
Bb Bass: Owen Wallage
Percussion: Judith Orchard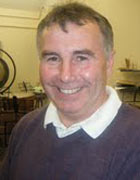 History:
The band was formed a mere five years ago from an idea within the Riverside Band. Alan Hope, a former MD, was asked to take on the 'junior group' and started with just seven young players in November 2005.

With the help of senior band players who tutored young people and the addition of some 'retired' players returning to help, a band was formed which could perform at local functions.

Lots of hard work went into the teaching and we are proud that in such a short time
we have achieved so much.

An early contest appearance whetted the players' appetite and the band competed in its first Area contest in 2008 and again in 2009.

Becoming more and more accomplished as a concert band, they have done a whole raft of prestige concerts over the years including the Northern Proms – attended by over 1000 people.

MD Alan Hope and Band Manager Michael Duncan are hugely indebted to the support of the senior band in many ways, in teaching, 'depping' when necessary and in supporting the band at its events and contests.

Sadly two of their young players leave after this contest. Owen Wallage goes to Birmingham Conservatoire and Niall Thompson moves up to a regular seat in the senior band.

Conductor:
John has played in North East bands for many years and has conducted a number of them very successfully - notably Harton & Westoe Colliery and Ryhope Colliery. More latterly he conducted Murton Colliery with success.

John is an accomplished trombone player and has for a number of years been principal trombone of the NASUWT Riverside Band. He is proud and delighted to be conducting the 'junior band' in the Finals and playing with the senior band in the Royal Albert Hall in October.

Test Piece opinions:
Rehearsals for 'National Finals' have been going well but intense and there is a general liking for this varied and difficult test for the band.
---
Rushden Town
Conductor: John Hudson
Region: Midlands

Website: www.rushdentownband.org

Qualified: 3rd (Peter Vine)

Principal Players:
Principal Cornet: Peter Vine
Solo Euphonium: Hilary Fett
Solo Trombone: Mairi Addy
Soprano: David Thomas
Flugel: Ian Macdonald
Horn: Suzy Dawson
Baritone: Margaret Nutt
Eb Bass: David Dicks
Bb Bass: Bryn Parker
Percussion: Colin Harmsworth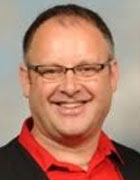 History:
Rushden Town Band was formed in 1979 as the Rushden Windmill 'B' Band. It first contested in the Fourth Section in 1986, and last qualified for the National Finals in that year too.

The band say there have been a few problems with organising a conductor, 25 brass players and 3 percussionists to rehearse twice a week for this contest, but despite some minor problems such as their principal cornet player booking his holiday prior to joining the band and unable to change it, things have gone well.

Finding a new principal cornet player was the most difficult task, although the solution was eventually obvious – with regular MD Peter Vine playing principal and John Hudson (conductor of Kibworth) agreeing to take the band to Harrogate.

Conductor:
John started playing the cornet at the age of 11 in Wakefield. At 14 he was principal cornet with Wakefield Schools Band and a year later became leader and principal cornet with Yorkshire Schools Band.

In 1976 he joined Grimethorpe Colliery Band where he enjoyed playing concerts in the UK and as far afield as Australia.

More recently John was principal cornet with Virtuosi (GUS) Band and has enjoyed conducting bands up and down the country with success. John works as a brass instrumental teacher for Northamptonshire Music Services and regularly visits schools in the area.

Test Piece opinions:
Really enjoying every rehearsal!
---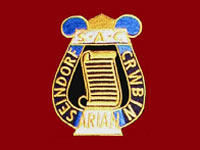 Seindorf Crwbin
Conductor: Michael Thorne
Region: Wales

Website: www.crwbinsilverband.com

Qualified: Winners (Michael Thorne)

Principal Players:
Principal Cornet: Richard Davies
Solo Euphonium: John Jones
Solo Trombone: Dafydd Thomas
Soprano: Bleddyn Roberts
Flugel: Sharon McCallum
Horn: Buddug Roberts
Baritone: Adele Roberts
Eb Bass: Arwel Griffiths
Bb Bass: Chris Rowlands
Percussion: Meredudd Jones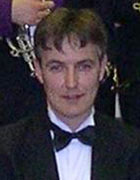 History:
The band was founded in 1891 and is based in the small village of Crwbin near Carmarthen in West Wales.

The band is a regular competitor at both local and national contests and has enjoyed success under the direction of long serving conductor Julian Jones.

2010 has been a fine year for the band, with them claiming their place at the National Finals and enjoying very busy schedule providing music for various events including concerts, functions and carnivals.

Conductor:
None given

Test Piece opinions:
None given
---
Shipston Town
Conductor: Howard Gibbs
Region: Midlands

Website: web.mac.com/gsharp2/ShipstonTownBand/Home_Page.html

Qualified: Winners (Howard Gibbs)

Principal Players:
Principal Cornet: Jonathan Wiers
Solo Euphonium: Dave Birch
Solo Trombone: Marshall Faizey
Soprano: Paul Lay
Flugel: Darren Wheeler
Horn: Martin Snape
Baritone: Alex Macrae
Eb Bass: Ken Smith
Bb Bass: Dave Bishop
Percussion: Callum Macrae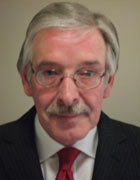 History:
It was reported in 1912 that a committee had been formed to raise funds to enable a band in Shipston to be formed, and on 6th May that year, Shipston Band gave its first public performance.

In 1956, Shipston decided to enter its first contest and although not a winning debut, it sparked off a considerably interest and many other contests were entered achieving countless successes, including qualifying for the National Finals in London in 1961 and 1971 during which time they gained some 20 trophies.

In 1976, Richard Nash from South Wales became conductor and the band qualified for the National Finals and the final of the Radio Birmingham Knockout Competition, winning promotion to the Second Section.

David Williams helped Shipston emerge as Midlands Regional Champions in 1989 and qualify for the National Finals in London. More recently the band has been conducted by a number of fine MDs and in the past 12 months the band has gained success by winning the Wychavon Entertainment Contest, coming third at Leamington and winning the Midlands Area Contest.

Conductor:
Howard joined Shipston in 2005, having already conducted the band the previous year.

Howard is no stranger to the band having joined the band as solo trombone in 1979 and remained for four years. During this time Howard travelled some 40 miles each way twice a week to rehearsals and engagements.

Howard began his career the Salvation Army and the National Midland and Birmingham Youth Orchestras. After a spell in the Army, he played trombone in the Championship Section developing his conducting skills too with his previous band - West Mercia Police
.
These days Howard is committed to taking Shipston forward to once again enjoy contest success. Recent successes owe a lot to Howard's careful training and direction, based on years of expertise and experience and as a result the band have gained promotion to the Third Section from 2011.

Test Piece opinions:
excellent piece of music that is melodic and provides each section with technical and musical challenges
---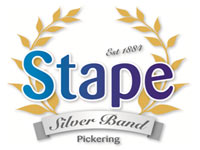 Stape Silver
Conductor: Tabby Clegg
Region: North of England

Website: www.stapesilverband.co.uk

Qualified: Winners (M. Breckon)

Principal Players:
Principal Cornet: Lauren Breckon
Solo Euphonium: Beth Breckon
Solo Trombone: Sandra Eddon
Soprano: Sharon Allanson
Flugel: Katharine Smith
Horn: Tanya Rex
Baritone: Helen Breckon
Eb Bass: Helen Bointon
Bb Bass: Ian Ahearn
Percussion: Ashley Smith


History:
Stape Silver Band was established in 1884 in Newtondale, a farming community close to the edge of the North York Moors, and entered a number of local contests in the early 1900s.

In the 1950's the band practiced in various locations around the village of Stape, until in the early 1960's when the band moved to the town of Pickering. The band progressed and in 1989 the band opened its own bandroom situated in Pickering, where they practice today.

In 1992 the band qualified for the National Finals, and continued to make progress, gaining promotion to the Third Section at the beginning of 2003. Despite promotion the band gained a well-earned 2nd place in 2005, again earning a place at the National Finals held in Dundee.

2006 saw the band embark on its second European tour to Belgium playing in the crowded squares of Gwent, Antwep and Bruges, whilst further contesting successes came in 2007 as they claimed their National Finals place once again.

2010 has seen Stape win the Area contest inspired by MD, Mike Breckon who decided after such a wonderful win to step down after 33 years leading the band. Now under the direction of Tabby Clegg, Stape head to the National finals once again.

Conductor:
Having studied at the RNCM, Tabby's professional career has seen her perform around the world as well as write for various brass, music and arts based magazines.

Having played and managed bands at every level, Tabby recently moved her professional attentions to conducting, taking up the post of Musical Director with the Slaithwaite Band and directing Stape Silver at the National Finals.

Co-Director of the publishing House 'Mode for....' with Simon Kerwin, Tabby has taken up the professorial chair as Director of Creative Development of the Nationwide Independent College of Higher Education (NICHE).

Test Piece opinions:
The band is enjoying playing the test piece and again employed the services of Ray Farr to assist with the contest preparation.

The test piece 'A Royal Mile Suite' is varied and interesting for all parts of the band.
---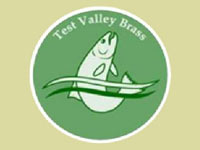 Test Valley Brass
Conductor: Steve Large
Region: West of England

Website: www.testvalleybrass.co.uk/

Qualified: Winners (Steve Large)

Principal Players:
Principal Cornet:
Solo Euphonium:
Solo Trombone:
Soprano:
Flugel:
Horn:
Baritone:
Eb Bass:
Bb Bass:
Percussion: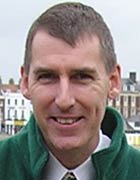 History:
No information provided

Conductor:
No information provided

Test Piece opinions:
Non given
---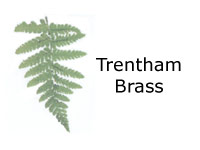 Trentham
Conductor: Mike Caveney
Region: Midlands

Website: www.trenthambrass.co.uk/home/index.php

Qualified: 4th (Mike Caveney)

Principal Players:
Principal Cornet: Tim Foxley
Solo Euphonium: Harold Winnard
Solo Trombone: Rob Wilshaw
Soprano: Liam Evans
Flugel: Beth Wilshaw
Horn: Marcus Robinson
Baritone: Ed Doody
Eb Bass: Ryan Moorhouse
Bb Bass: N/K
Percussion: N/K

History:
Trentham Band has seen many changes over the years since it was formed in the early 1970s as the North Staffordshire Brass Band.

In 1974 the band received sponsorship from Royal Doulton and achieved considerable success as the Royal Doulton Brass Band

It later changed its name to City of Stoke-on-Trent Brass Band to reflect the substantial financial assistance it received from the City Council, and was able to purchase new instruments and uniforms.

In 2004 the band attracted another sponsorship deal, this time Trentham Leisure Ltd (St Modwen), necessitating a further change of name to Trentham Brass Band.

The band is currently self-funded and prides itself for being a band which encourages its younger players to achieve their very best potential, both individually and as part of the team.

Under the tireless enthusiasm of musical director Mike Caveney the band balances its commitments between concerts in and around Stoke-on-Trent as well as contesting further afield

Conductor:
Mike is a seasoned brass player who has performed in many varied venues throughout the world.

These range from concerts in Bogota Columbia with an audience of 150,000 and Madison Square Gardens, New York with audiences of 20,000 to recording studios in the UK and the Far East - and local bandstand concerts on Sunday afternoon, in the pouring rain, to an audience of one!

An incursion into the Top Ten resulted in live television appearances during the seventies on shows such as Sunday Night at the London Palladium and Pebble Mill at One with the Band of the Black Watch.

A traditional bandsman, his main instrument is tenor horn and he has performed up to Championship level with many bands, including CWS (Manchester) Band.

Mike is a graduate of Salford who took conducting as his first study. Since completing his studies at Salford he has conducted in the UK, Dieppe, Paris and Malta.

He is currently a Brass teacher for the City of Stoke on Trent Music and Performing Arts Service, based in and around the Stoke-on-Trent area.

Test Piece opinions:
None given
---
Upper Rhondda
Conductor: Nigel Seaman
Region: Wales

Website: www.urbrassband.com/

Qualified: 2nd (Nigel Seaman)

Principal Players:
Principal Cornet: Hollie Horsell
Solo Euphonium: Mervyn Hoskins
Solo Trombone: Wyndham Williams
Soprano: David Bateman
Flugel: Dewi Kinsey
Horn: Ieuan Williams
Baritone: Matthew Eveson
Eb Bass: Lewis Rees
Bb Bass: David Weston
Percussion: Silvana Tambini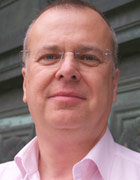 History:
Upper Rhondda is based in perhaps the most famous valley in Wales and comprises over 40 members, from children, teenagers and adults.

Their youngest player is aged 6 and the oldest is nearly 80 years in the other direction!

The band plays in the Second Section of the South East Wales Brass Band Association, and Fourth Section nationally and enoy a warm family atmosphere that comes from a strong community spirit, an ideal environment to encourage young players.

The band was formed by Wyndham Williams who took over the role of tutor to Treherbert Junior Band and under his guidance, many young players went on to become the Upper Rhondda Brass Band.

Conductor:
Nigel Seaman was born in Denbigh, North Wales and began his brass-playing career with Rhyl Silver Band. He then went on to study at the Royal Manchester and Royal Northern Colleges of Music.

On graduating he moved to South Wales in 1975 to join the Orchestra of Welsh National Opera as Principal Tuba and two years later moved on to the post of Principal Tuba with the BBC National Orchestra of Wales – position he held with distinction until his recent retirement.

During the last 30 years he has directed over 350 contest performances and many more concert appearances with over forty different bands, gaining prizes at all major contests at the highest level from the European Championships and British Open to the National Finals.

He remains a leading adjudicator, teacher and conductor and is demand all over the banding world.

Test Piece opinions:
Great. We are a bit nervous of course but we are determined to enjoy ourselves!
---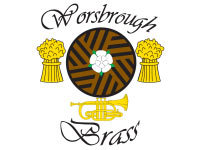 Worsbrough Brass
Conductor: John Hopkinson
Region: Yorkshire

Website: www.worsbroughbrass.co.uk

Qualified: Winners (John Hopkinson)

Principal Players:
Principal Cornet: Amy Litherland
Solo Euphonium: Josh Harper
Solo Trombone: Richard Moss
Soprano: Paul Gillow
Flugel: Kylie Senenko
Horn: Jenny Kril
Baritone: Phil Hallworth
Eb Bass: Gemma Haythorne
Bb Bass: Michael Watts
Percussion: Alex Harper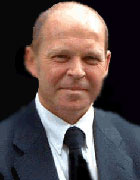 History:
Worsbrough Brass was formed in 1993 with no band room and no instruments from the remnants of what was Barrow Colliery Junior Band.

From this time to 2008, the band rarely competed although the band did excel in training young players and they would perform each year at music festivals. Many have gone on to play with higher section bands and the encouragement and teaching of young players continues today.

In the summer of 2008, the band appointed their John Hopkinson, who set out to improve the overall standard of the band, with an immediate win at the 2008 Bolsover contest.

In 2009 the band entered the Yorkshire Area contest for only the second time in their history as well as the Kiveton Park contest

Their prestigious win at the Yorkshire Area this year has been one of many highlights this season – a season that has included a joint concert with Barnsley Building Society Band in London, sharing the stage with the Royal Philharmonic Concert Orchestra.

This turnaround in the band's performance levels has happened from the hard work and dedication of the players, conductor and the backroom staff.

The band is still looking to improve and their promotion to the Third Section in January will undoubtedly serve as motivation, as will their first tour to Germany.

Conductor:
John started playing cornet at the age of 5 and followed his father by joining the Wharncliffe Silkstone Colliery Band.

He progressed to principal cornet and gained a solo cornet position with the National Youth Brass Band.

In 1976 John moved to the Barrow Colliery Band as principal cornet and held the position for 10 years, during which time the band experienced an unparalleled period of success including promotion to the Championship Section. He was a member of the band's quartet that won the British Quartet Championship.

In 1986 John became MD of Old Silkstone Band and won several prizes in his first year with the band. In 1987 he was appointed as Resident Conductor to Barnsley Building Society Band and he has since conducted several other brass bands including Stannington, Strata and Barnsley Concert band.

He has played on several European tours and featured on many CD and radio recordings. John is also the founder, leader and trumpet player in the Take 2 Big Band and was a member of the 1970's pop group 'Sweet Charity'.

Test Piece opinions:
More interesting than usual for the lower parts and there is scope for all the sections to show how good they are. There's plenty of variety in the different movements and one or two tricky sections just to make sure we don't take the piece for granted.