2010 Lower Section National Finals - Third Section - Runners & Riders
22-Sep-2010
4BR takes a close look at the bands trying to turn a pretty pattern into a prize winning Chinese takeaway.
---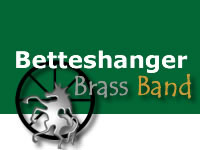 Betteshanger Welfare Brass
Conductor: David Cutting
Region: London & Southern Counties

Website: www.betteshanger.org

Qualified: 2nd (David Cutting)

Principal Players:
Principal Cornet: Nigel Bogue
Solo Euphonium: David Mason
Solo Trombone: Steve McIntyre
Soprano: Ian Warner
Flugel: Keith Davies
Horn: Isla Mason
Baritone: Dave Alexander
Eb Bass: Paul Richardson
Bb Bass: John Ainley
Percussion: Helen Rose/ Ian Thomas

History:
Betteshanger Brass Band was formerly known as the Betteshanger Colliery Band and is based in the coastal town of Deal near to Dover.

The band was formed in 1932 and has been an important part of the Deal community ever since. The original poster advertising for miners to join the band is still proudly displayed in the room the band uses for its twice weekly rehearsals.

The band is in the process of changing its name back to the original 'Betteshanger Colliery Band' to reflect its rich heritage and to ensure that the Kent coalfields are never forgotten.

The band now has only two former Betteshanger miners within its ranks one of whom is 86 years old, and who has been in the band since his early teens, still attending rehearsals and regularly plays in concerts.

These days the band is made up of players from all walks of life and comprises a number of ex Royal Marines Musicians who were trained at the former Deal based 'School of Music' and who moved to the area when they had finished their military service.

Over the year the band generally contests at Stevenage and at the SCABA contest at Folkestone and occasionally at Butlins.

As well as the usual concerts and bandstand jobs the band does a number of charity concerts to raise money for worthy causes and recently enjoyed a successful 'Help for Heroes' event.

Betteshanger was also featured on the recent CD, 'The Mines have Gone the Music Lives On' CD which saw them perform live on The Alan Titchmarsh Show to six million viewers.

Conductor:
Dave Cutting was born in Dorset in 1943 and started playing the baritone with the Salvation Army at 7 years old.

He was taught to play by his father and, when he was 13, took piano lessons.

Following a move to Canterbury he became the Salvation Army Bandmaster at the age of 24 and was with them until 1978.

Dave formed the Canterbury Youth Band in 1979 and took them to the National Finals two years in a row.

Dave also took over at the KM (Kent Messenger) Band and won the Third Section, his period as MD culminating in promotion to the Championship Section. He retired from banding in 2000.

18 months ago he returned to banding with Betteshange and is now enjoying the challenges his return to banding has provided him.

Test Piece opinions:
Generally this has been a very popular piece with the band during rehearsals.

The piece is very descriptive and has, in many passages, been a challenge with a wide variation of styles and dynamics being required.

The beauty of this piece for the supporting players is that their parts are written in a manner that enables them too to add to the overall scene in a manner some other test pieces are unable to.
---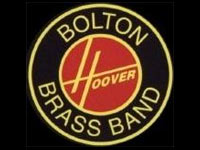 Bolton (Hoover) Band
Conductor: Trevor Halliwell
Region: North West

Website: boltonhooverband.co.uk/

Qualified: 2nd (Trevor Halliwell)

Principal Players:
Principal Cornet: Sheena
Solo Euphonium: Andy Jackson
Solo Trombone: Sam-Hindley-Birchall
Soprano: Jay Shepherd
Flugel: Amy Holmes
Horn: Kate Simm
Baritone: Kay Brannon
Eb Bass: Stef Borszcz
Bb Bass: N/K
Percussion: John Wadeson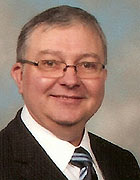 History:
Hoover Bolton Band, formerly known as the Bolton Borough Band, has one of the longest histories in the banding world.

Research has confirmed that the band led a procession of Bolton schools to celebrate the coronation of Queen Victoria in 1838, with a possible volunteer corps founded as early as 1794.

The band was said to be a combination of 24 brass and woodwind instrumentalists by 1828 and it is thought that at some point prior to 1881 it converted solely to brass instrumentation.

Periodically, throughout its long and proud history, the band has incorporated one or two alterations to its name such as Bolton Subscription Band, Bolton Subscription Prize Band, and Bolton Borough Band.

In 1985, Warburtons bakers became sponsors of the band, resulting in an appropriate change of name to Warburtons (Bolton) Band for some six years, before funds came from The Hoover Foundation since 1992 and, as a result the current name.

The Bolton (Hoover) Band continues to enjoy an appropriately high profile, representing the town at important civic functions throughout the calendar.

Having received a grant for new instruments by 1998 the band in turn donated all its old instruments to local Bolton secondary schools and also delivered a number of workshops for local primary school children.

Conductor:
Trevor Halliwell's musical career started at the age of 9 with Pemberton Old, on cornet working his way to becoming flugel horn with the Wingates Band.

He later joined Foden's Band as assistant principal cornet and played with Harry Mortimer's, 'Men O' Brass'. Trevor also decided to study musical theory and harmony and took his Associated Board Examinations.

He held the position of principal cornet with Wingates Band for 10 years and became the Solo Champion of Britain in 1979, and 1980.

He gained a Fellowship of the Trinity College of Music in London in 1981, before moving into conducting, adjudicating and teaching. He is a full member of the Association of Brass Band Adjudicators (ABBA) and the Association of Brass Band Conductors. .

Test Piece opinions:
None given
---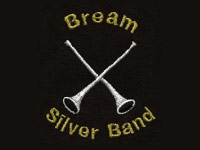 Bream Silver
Conductor: Huw Cole
Region: West of England

Website: www.breamband.co.uk

Qualified: 2nd (Huw Cole)

Principal Players:
Principal Cornet: Wayne Williams
Solo Euphonium: Tony Hayes
Solo Trombone: Steve Fiddler
Soprano: Colin Davies
Flugel: Jane Purvis
Horn: Tracy Walkerdine
Baritone: Duncan Robinson
Eb Bass: Hugh Bamford
Bb Bass: Paul Ainsworth
Percussion: Matt Diamond


History:
The Band was formed at the turn of the century as the Princess Royal Colliery Band in the Forest of Dean, alter becoming Bream Silver Band.

The 1920s was a very successful period and the band still displays their shield for winning the Cheltenham Music Festival 3 years in a row.

After the Second World War the band was reformed and through the efforts of many fine conductors the band eventually enjoyed success winning the 2001 West of England Third Section Championship.

Huw Cole joined the band as MD in 2003 and has enjoyed many successful years since, including three qualifications to the National Finals in 2006, 2007, and 2010, as well as leading the band to contest success at Pontins 2003 and the Weston-Super-Mare contests.

The band has recently secured the support of Xanthus Energy, an enterprising Offshore Wind Energy company.

Conductor:
Huw joined Bream in 2003, and has led the band to a number of contest successes.

These include three qualifications to the National Finals, several podium finishes at Pontins, and winning the Weston-Super-Mare contest three years in a row.

Huw attended Charterhouse School where he studied composition with Patrick Hawes before studying at Cardiff and then Bristol University where he developed his interests in conducting, composition, and playing.

Huw has played with many bands, and several orchestras including the Cardiff Philharmonic and the South Bank Symphony Orchestra. Huw's compositions have been performed by the BBC, the RPO and the Cory Band amongst others.

Test Piece opinions:
The band love Philip Harper's descriptive 'Willow Pattern' and have thoroughly enjoyed the rehearsals.

The band is relishing the opportunity of working with Philip Harper in the run-up to Harrogate and hope to put on a great performance of a piece that is both a joy for performers and audiences alike.
---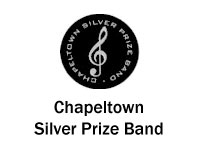 Chapeltown
Conductor: Andrew Dennis
Region: Yorkshire

Website: Chapeltownband.org.uk

Qualified: Winners (Andrew Dennis)

Principal Players:
Principal Cornet: Paul Wilkinson
Solo Euphonium: Kris Garfitt
Solo Trombone: Dave Smith
Soprano: Thomas Jarvis
Flugel: Michelle Cooper
Horn: John Fullelove
Baritone: Barry Meredith
Eb Bass: Ian Wright
Bb Bass: Geoff Stokes
Percussion: Dominic Ridler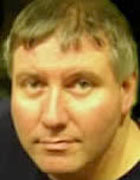 History:
The band is based in the north of Sheffield and was formed around the 1870's. It has always had its roots planted firmly in the community whose name it carries.

Many of the players live locally, but some travel long distances throughout the year to attend rehearsals and engagements. It is a family orientated band with the player's ages ranging from teenagers to retirement age.

The band survives without any form of commercial sponsorship, but has enjoyed a number of contesting successes over the years, including being crowned Fourth Section National champion in 1967 and Second Section National champion in 1994.

In 2010 the band won the Yorkshire Championships.

Conductor:
Andrew started his conducting career while studying for A-level music, and is no stranger to the National Finals, having qualified previously on several occasions including four consecutive years with Kirkby Colliery Welfare Band.

He first conducted Chapeltown in 2001, achieving two 3rd places in the First Section of Yorkshire Regional Championships.

In 2008 he was appointed Musical Director of Shirland Band and again qualified the National Fnals in 2009, In addition to working with Shirland, in 2008 Andrew returned to Chapeltown as Musical Director.

Test Piece opinions:
The band is enjoying working on the test piece 'Willow Pattern'.
---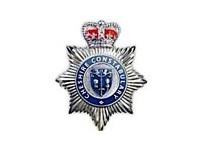 Cheshire Constabulary
Conductor: David Woollam
Region: North West

Website: www.cheshirepoliceband.co.uk

Qualified: 3rd (David Woollam)

Principal Players:
Principal Cornet: David Thomas
Solo Euphonium: Ian Sanders
Solo Trombone: Jane Day
Soprano: Sarah Sanders
Flugel: Rachel Woollam
Horn: Sarah Barnett
Baritone: Laura Hughes
Eb Bass: Andrew Cooper
Bb Bass: Steve Day
Percussion: Rob Richardson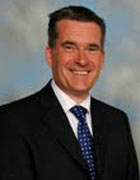 History:
The Band of the Cheshire Constabulary was formed in 1967 and have performed at many prestigious venues, including numerous civil occasions, and the honour of playing at Royal events.

Players perform with the band entirely in their own free time, and are all proud to represent the Cheshire Constabulary, although it is a common misunderstanding that all the members of the band work within the Police Service. Whilst some do, most of our players come from all walks of life.

The band is also an accomplished marching ensemble, led by their own Corps of Drums.

The band recently returned to the contest stage after a long absence and has already made an impact, gaining promotion and consecutive places in the 2009 and 2010 Lower Section Finals.

Conductor:
Dave was appointed MD in June 2007 and in many respects it was a return to his roots.

He began his playing career with the Cheshire Constabulary Band in 1975 and 15 happy years followed during which he met his future wife Rachel (who incidentally still plays flugel horn for the band)

He spent a further 14 rewarding years with the Roberts' Bakery Band, predominantly on solo euphonium, whilst his first experience with the baton was in 2000 as MD of the South Cheshire Based Lions Youth Brass.

Always a committed musician, he is extremely proud of what the band has achieved over the past three years. He recently retired from the police after 32 years service, but remains as MD.

He now works as a music tutor for Cheshire Music Services.

Test Piece opinions:
Really enjoyable piece to play
---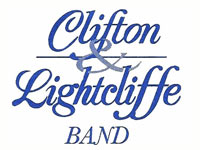 Clifton & Lightcliffe
Conductor: John Clay
Region: Yorkshire

Website: www.clifton-band.co.uk

Qualified: 2nd (John Clay)

Principal Players:
Principal Cornet: Nick Walker
Solo Euphonium: Graham Cass
Solo Trombone: Michael Rogers
Soprano: Sally Cass
Flugel: Karen Williams
Horn: Jane Clay
Baritone: Janet Bell
Eb Bass: Graham Horsfield
Bb Bass: Andy Shaw
Percussion: David Clay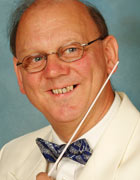 History:
The Clifton & Lightcliffe Band was formed in 1838 as the Clifton Silver Prize Band.

The name changed to Clifton & Lightcliffe in 1932 after receiving financial assistance from a local businessman and new headquarters at Bailiff Bridge, Brighouse where the band still rehearses today.

The band has won many prizes in its history including podium places at the Crystal Palace National Finals, whilst under the direction of John Clay they have qualified for the National Finals in 2006, 2007 and 2010.

The band receives no financial support and raises money by performing around 60 concerts each year. They have toured France, Switzerland, Austria and Italy and recently returned from their first trip to the USA, where concerts were performed with the Golden State Brass Band and the Pomona Wind Band.

Members of the band are busy at the present time preparing for a Brassed Off production in Saltaire at the beginning of October, and we have already received an enquiry to do undertake a third appearance in 2011.

As well as the senior band meeting twice a week and also have a B Band with 36 members and a training band of 16 members with ages ranging from 8 years upwards.

Conductor:
John started his career on cornet at the age of 9e with Clifton & Lightcliffe. At the age of 14 he was one of the youngest players to successfully audition for Black Dyke Band, where over the next fifteen years he played all the cornet positions including principal before settling on flugel horn.

After leaving Black Dyke, he returned to Clifton & Lightcliffe where he started a junior band in 1977, which is now the 'B' Band, and still conducts them today.

John studied for his BA after being made redundant from the textile industry, and is now a music teacher. He also arranges music for brass band and was appointed Musical Director of the senior band in 2005.

John has had a comprehensive book published on the history of Black Dyke Band, this has been put together from a large collection of historical information and photographs he has collected over many years. He also gives talks to local groups on the history of that famous band.

Test Piece opinions:
The band has thoroughly enjoyed rehearsing this piece. It is very descriptive.

'Willow Pattern' tells a story and every member of the band from the principal cornet to the percussion has a part to play in telling that story. We have all enjoyed putting it together.
---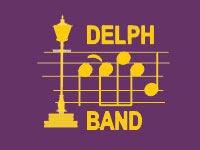 Delph
Conductor: Phil Goodwin
Region: North West

Website: www.delphband.com/

Qualified: Winners (Phil Goodwin)

Principal Players:
Principal Cornet: Rebecca Goodwin
Solo Euphonium: Keith Palmer
Solo Trombone: Charles Lukoczki
Soprano: Michael Brook
Flugel: Lorraine Valentine
Horn: Christine Longhurst
Baritone: Alison Clayton
Eb Bass: Phil Shaw
Bb Bass: Dave Bamford
Percussion: Mike Rigby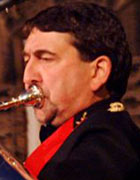 History:
Delph is one of Saddleworth's oldest bands, formed in 1850.

It has been an ever present part of the community throughout its history and whilst retaining its ethos as a village band, it has always tried to maintain the very highest standards of performance.

There have been many contest successes over the years, including North West Area Championships, Manchester District Championships and Pontins titles

Delph was the first Saddleworth band to win a National title in 1980 and has been increasingly busy in recent years, with prestigious engagements, including concerts for the Commonwealth Games, HRH Prince Edward, and a private Jubilee party given by the Duke Of Westminster.

Delph has always tried to encourage young players and there is a thriving youth band and training group.

Conductor:
Phillip Goodwin was born in Stoke-on-Trent and began playing the tuba at the age of 12. A former member of the National Youth Brass Band of Great Britain, he moved to Manchester to study with the late Stuart Roebuck at the Royal Manchester College of Music.

After graduating, he became a freelance player and teacher, playing with many leading orchestras. He also co-founded a quintet, 'Quintessential Brass' with which he is still involved, especially in education projects and workshops.

He played with the CWS (Manchester) Band for 14 years until he moved to Black Dyke Mills Band in 1985, where he is currently the longest serving member.

His playing has taken him all over the world, and has seen him involved in many masterclasses, notably at the Julliard School in New York.

He has made many broadcasts on TV and on radio as well as recording film soundtracks, not only with brass bands and orchestras, but also with artists as diverse as Tori Amos, Fairport Convention, Peter Gabriel and Sir Elton John.

He has been Musical Director of the Delph Band since 1980, enjoying many contest successes including North West Area Championships, Pontin's Championships and National Championships of Great Britain.

Phillip now juggles his time between conducting and playing commitments with his full-time job as Director of Music at a major independent school in Manchester.

Test Piece opinions:
None given
---
Ferryhill Town
Conductor: Susan Norris
Region: North of England

Website: www.f-t-b.org.uk/

Qualified: Winners (Susan Norris)

Principal Players:
Principal Cornet:
Solo Euphonium:
Solo Trombone:
Soprano:
Flugel:
Horn:
Baritone:
Eb Bass:
Bb Bass:
Percussion:

History:
Ferryhill Town Band were formed by the miners of the Mainsforth Colliery in 1909 and named the Mainsforth Colliery Brass Band.

Although the band has changed names in its one hundred year history, its roots in the Ferryhill community have never changed.

The 1980's saw the band rise through the sections, cumulating in promotion to the Championship Section in 1988. The band contested for two years there before moving to the Second Section.

After the demise of the mining industry Ferryhill Town Council came to the band's assistance in 1994 to enable the band to maintain its links with the community. In 1996 the band was successful in a bid to the National Lottery that enabled them to purchase a new set of instruments.

In 2000, the band won the Fourth Section Area title and went on to win the Third Section Area title the following year under Steve Robson. In 2010, under the direction of Sue Norris, the band once again won the Area to set up another appearance at the National Finals.

Conductor:
No details given

Test Piece opinions:
None given
---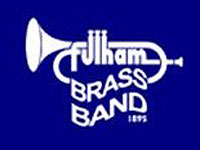 Fulham Brass
Conductor: Simon Jones
Region: London & Southern Counties

Website: www.fulhambrassband.co.uk

Qualified: Winners (Simon Jones)

Principal Players:
Principal Cornet: Victoria Curran
Solo Euphonium: Michael Dawson
Solo Trombone: Paul Lynch
Soprano: Matt Baker
Flugel: Simon Gale
Horn: Ally Crowther
Baritone: Simon Keen
Eb Bass: Justin Gulliver
Bb Bass: Luc Viergever
Percussion: Asako Mochizuki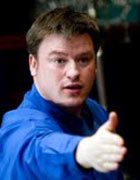 History:
Fulham Brass was formed in 1895 with a connection to the brickmaking industry.

The band was originally known as the Fulham Brick Workers' Band, and their legacy is plain to see around the area in which the band still rehearses.

As the only remaining central London based band, Fulham attracts a healthy share of high profile gigs and appearances – from appearances on 'Never Mind the Buzzcocks' and ' The One Show' to 'Big Brother' – perhaps the highest profile banding engagement in the country!

2010 has been a real milestone for the band - winning the London and Southern Counties Area. All the members are excited at the prospect of becoming a Second Section band in 2011, for the first time in its history. The last time that Fulham won the regional championship was in 1948.

Conductor:
Simon Jones is originally from Wigan.

He played tenor horn with Tyldesley Brass Band from the age of 13 and later graduated from the Band Musicianship course at Salford University in 1999.

Since moving to London in 2004, he has maintained a demanding banding schedule – being MD of Enfield Brass, Royston Town and Stonesfield Silver bands.

He also finds time to continue to play – helping bands of all levels in and around London and frequently playing with well known championship bands.

He has enjoyed being part of band tours across Europe, America, Canada, Dubai and the Far East. Simon started conducting Fulham Brass Band in January 2008 and has been very happy to be a part of their development.

Test Piece opinions:
'Willow Pattern' has clearly grown on the band over the last few weeks.

It is a challenging, yet enjoyable, piece and is very descriptive and lyrical. It has grown to be a popular choice as a test piece and one of the favourites in our repertoire.
---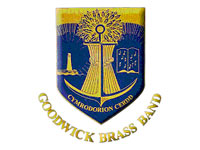 Goodwick Brass
Conductor: Matthew Jenkins
Region: Wales

Website:

Qualified: Winners (Matthew Jenkins)

Principal Players:
Principal Cornet: Luke Jenkins
Solo Euphonium: Keith Williams
Solo Trombone: Daniel Sajko
Soprano: Adrian Williams
Flugel: Ffion Williams
Horn: Ryan Howells
Baritone: Ben Stacey
Eb Bass: Mike Hughes
Bb Bass: Tony Evans
Percussion: Philip Howells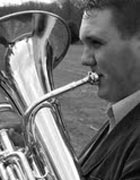 History:
Goodwick Brass was formed in 1911 but later disbanded around 1936.

Fortunately the band was reformed in 1987 by John Evans, and since then has grown from strength to strength. It now has both an active senior and youth band, which takes its membership from a wide cross section of the community from all over Pembrokeshire.

This last year, six of the band's youngsters successfully auditioned for the National Youth Brass Band of Wales, and it's worth noting that no other band in Wales provided as many players to the organisation.

The band is very proud of their achievements and as an established competition band have competed in both regional and national competitions, with some of their most notable recent successes being their victory at Swansea this year, their podium finish at the 2009 Pontins contest and Welsh League Champions for 2009.

Conductor:
Matthew Jenkins started playing at the age of 8 and took up the euphonium aged 13.

He was taught by Hilary Lewis and John Jones and has recently completed a four year course at the Welsh College of Music and Drama in Cardiff under the tutelage of David Childs.

In 2002, Matthew became a member of the NYBBW and progressed to play solo euphonium with the band.

Matthew represented Wales in the European Youth Brass Band in 2006 where he was selected to play principal euphonium and he is currently playing with the Cory Band next to his musical mentor.

In his short time as the conductor of the band Matthew has certainly made his mark, leading them to the Welsh League title and a fine runner up spot at Pontins last year, as well as that victory at the Welsh Area Championship in March this year.

Test Piece opinions:
None given
---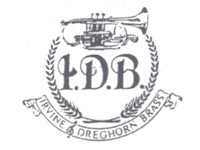 Irvine & Dreghorn
Conductor: John Boax
Region: Scotland

Website: www.idbrass.com
Qualified: 2nd (John Boax)

Principal Players:
Principal Cornet: Derek Leitch
Solo Euphonium: Dawn Spence
Solo Trombone: Martin McBreen
Soprano: Sarah Cleland
Flugel: Claire Kimm
Horn: Jennifer Crockett
Baritone: Boaby Houston
Eb Bass: Jack Norgate
Bb Bass: Andrew Gibson
Percussion: Carrie Boax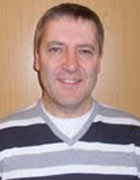 History:
In 1975, local peripatetic teachers found that there were insufficient children or instruments at any one school, so brought together children from different schools to form the Irvine Youth Band.

Gradually through undertaking to play at various functions, support grew and the band soon achieved it's initial purpose of creating an environment where individual students learning to play brass instruments could come together and play as a band.

In 1978 an appeal was made to parents to join a committee to manage the bands affairs and in 1983, the band took part in it's first competitions and chalked up it's first win at the Whitburn Invitational Contest.

Later in this year, Dreghorn Youth Band combined with the Irvine Band to create Irvine and Dreghorn Brass Band.

Further successes have followed, including wins at Strathclyde Charities, Edinburgh & Forth Valley Charities and Whitburn Invitational contests. The band has enjoyed success in the Scottish Championship on 5 occasions, most notably in 1985, 1987, 1998, 2008 and this year.

Conductor:
For 22 years John has been associated with the National Youth Brass Band of Scotland, as a tutor, and also as joint conductor of the reserve band.

In 1985 he was asked by Dunaskin Doon to become Musical Director. This was the start of 8 very successful years that saw the band move from 3rd Section to Championship status.

He returned to Dunaskin Doon and led the band to the Championship Section.

John is also a member of the National Association of Brass Band Conductors and is often invited to work with other bands throughout Scotland. He is employed by East Ayrshire Council, where he works in two of Kilmarnock's secondary schools, maintaining his commitment to the young brass players

Test Piece opinions:
It's a very musical piece that's enjoyable to play, but is certain to test all bands and conductors. It's a piece that makes you want to go and listen to other bands play (instead of going to the bar!).

It will take a good band to produce a faultless performance.
---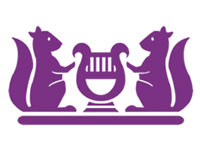 Kilmarnock Concert Brass
Conductor: Craig Anderson
Region: Scotland

Website: www.kilmarnockconcertbrass.info

Qualified: Winners (Craig Anderson)

Principal Players:
Principal Cornet: Amy Leitch
Solo Euphonium: Lorna Mason
Solo Trombone: Ronan Boyle
Soprano: Jillian Campbell
Flugel: Yvonne Gray
Horn: Sharon Hamilton
Baritone: Stephen Sheach
Eb Bass: Jonathan Innes
Bb Bass: N/K
Percussion: Brian Rutherford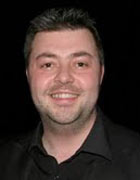 History:
Kilmarnock Concert Brass was one of the fasted rising bands in Scottish banding history, after it was formed by Andrew Keachie in 1970.

KCB has had many major contesting achievements, including being Champion Band of Scotland and Scottish Band of the Year in 1979, Scottish Third Section Champions 1996, Second Section Champions in 1997 and Second Section runners up in 2004.

Most recently the band were Scottish Third Section Champions in 2010 and saw a return to further contesting after this years Land O' Burns contest.

Conductor:
Craig Anderson studied at the Royal Academy of Music and Drama after receiving a scholarship at the age of 15.

He gained experience in solo playing, which led to him being awarded the Gilbert Innes prize for brass. He began to freelance almost immediately, and worked with the BBC SSO and the Scottish Opera.

Craig was a finalist in the Radio 2 Young Musician of the Year and won the Governor's recital prize for brass.

He now freelances regularly with the BBC SSO, RSNO, Scottish Opera, Scottish Ballet and Scottish Chamber Orchestra.

Test Piece opinions:
The band are really enjoying new challenges, and although it's a bit of blow, we certainly hope we show musicality.
---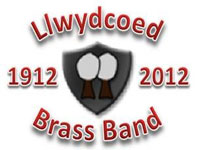 Llwydcoed
Conductor: Gary Davies
Region: Wales

Website: www.llwydcoedband.org.uk

Qualified: 2nd (Gary Davies)

Principal Players:
Principal Cornet: Iestyn Davies
Solo Euphonium: David Johnson
Solo Trombone: Janine Brill
Soprano: Ian Johnson
Flugel: Paul James
Horn: Hayley Johnson
Baritone: Sean Brill
Eb Bass: Len Dennett
Bb Bass: Gavin Johnson
Percussion: Craig Maunder

History:
The band was formed in 1912 and this is its third appearance at Harrogate in recent years.

They have enjoyed a busy run up to the finals and recently took the Third Section honours at the National Eisteddfod of Wales following a season of successes in local competitions.

This has included wins at Burry Port, Ebbw Vale and Blaenavon and securing its place at the Nationals from the number one spot at the Brangwyn Hall.

The renaissance the band has enjoyed in the last decade has set the scene for its centenary celebrations and the band is committed to pressing further contesting success in the coming years.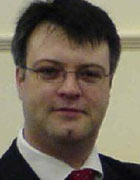 Conductor:
Gary Davies first became involved in banding at the age of 8 when he joined the Cwmaman Institute Junior Band.

During his playing career he has been chosen as a member of the National Youth Brass Band of Wales, tasted success in the form of winning the Grand Shield contest and competed in the British Open Championships and the National Championships of Great Britain.

He has won three soloist prizes playing soprano for Cwmaman Institute Silver Band.

During 2009, Gary returned as the MD of Llwydcoed Band, a position he first occupied in 1996. It is a role he fulfils alongside being MD of the equally successful Tylorstown Band who are competing in the Second Section at these finals.

Under his leadership the band has secured all three of the Welsh League Third Section titles including that of Third Section Champion Band of Wales. They qualified for Harrogate in March and gained promotion to the National Second Section for 2011 along the way.

Under his leadership the band has achieved contest and concert success and expanded its horizons by delivering high impact performances at entertainment contests becoming Third Section National Eisteddfod of Wales Champions in July.

Test Piece opinions:
Once again Philip Harper has produced a test that satisfies players around the stand at all levels.

The writing is extremely descriptive, and will prove a test to both players and conductors.

The piece is an inspired choice for the Third Section, and will certainly prove a more than satisfactory test.
---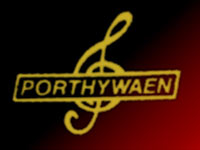 Porthywaen Silver
Conductor: Mark Parry
Region: Midlands

Website: www.porthywaensilverband.co.uk

Qualified: Winners (Mark Parry)

Principal Players:
Principal Cornet: Carol Jones
Solo Euphonium: Kris Davies
Solo Trombone: Ross Johnson
Soprano: Heather Ryde
Flugel: Claire Higgins
Horn: Adrienne Johnson
Baritone: Alister Talbot
Eb Bass: Rob Sharp
Bb Bass: Paul Sharp
Percussion: Adrian Jones

History:
Porthywaen Silver Band is based five miles south of Oswestry on the Shropshire side of the England/Wales border.

The band was formed in 1934, following the formation of a quartet which played for a local choir.

From these modest beginnings, the band has grown both in numbers and musically. In 1964, the band took up residence in the current band hall after using various venues in the locality.

The hall was built up by players and members of the community on land donated to the band. After significant lottery funding the hall has been brought up-to-date offering excellent rehearsal facilities.

Highlights of the band's work must include playing at the National Finals at the Royal Albert Hall, accompanying the King's Troop musical ride, playing at the Mennin Gate and appearing on BBC television's 'Songs of Praise'.

The band is self-supporting and plays at many concerts and parades supporting local and national charities. Four CDs have been produced, the first having sold out and the latest is entitled 'Best Foot Forward'.

Conductor:
No details given

Test Piece opinions:
None given
---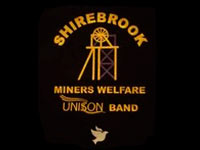 Shirebrook Miners Welfare (UNISON)
Conductor: Mark Wilcockson
Region: Midlands

Website: www.shirebrookmwuband.co.uk

Qualified: 2nd (Mark Wilcockson)

Principal Players:
Principal Cornet: Mandy Abottt
Solo Euphonium: Jayne Jones
Solo Trombone: Natalie Tyrell
Soprano: Mark Brimble
Flugel: Roy Briscoe
Horn: Janine Burrows
Baritone: Barry Emmerson
Eb Bass: Ruth Cartlidge
Bb Bass: Graham Buckley
Percussion: John Beazer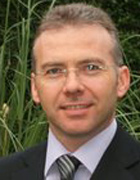 History:
The band was formed in 1903 to teach music to children of the miners of Shirebrook. Practices.

In a short period of time a successful brass band emerged and became known as the Shirebrook Silver Prize Band and over the next 35 years the band won many prizes, most notable, the Grand Shield at the Crystal Palace in 1927.

In 1949 the band came under the wing of the Miners Welfare Scheme and became known as the Shirebrook Miners Welfare Band.

Since 1977 the band has enjoyed further successes and since Mark Wilcockson became Musical Director he has guided the band back to winning ways with two back-to-back Butlins titles, and excellent area performances resulting in Second Section status 2011.

For many years now we have been sponsored by the trade union UNISON.

Conductor:
Mark started his banding at the age of 12 when he joined the William Rhodes School Band on euphonium.

After a number of years playing with local bands he joined the Webb Ivory Newhall Band where he played at the British Open.

A number of years later Mark moved back to his roots and returned to Rhodian Brass to enjoy many successful years on solo euphonium before deciding to hang up his mouthpiece in the mid 90's in favour of taking up the baton.

Mark has had connections with a number of bands in the Midlands and currently conducts Bakewell Silver Town Band and Shirebrook Miners Welfare Unison Band.

During his time at Shirebrook, Mark has guided the band back to winning ways. Mark is the Managing Director of The Corrugated Case Company, manufacturing corrugated transit and point of sale packaging.

Test Piece opinions:
None given
---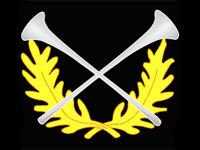 Sidmouth Town
Conductor: Adrian Harvey
Region: West of England

Website: www.sidmouthtownband.co.uk

Qualified: Winners (Adrian Harvey)

Principal Players:
Principal Cornet: Fiona Bell
Solo Euphonium: Hilary Costa
Solo Trombone: Christopher Holland
Soprano: Christine Sweetapple
Flugel: Esther Harbour
Horn: Verity Baker
Baritone: Marie-Claire Gibbs
Eb Bass: Steve Belli
Bb Bass: Graham Pollard
Percussion: Tom Clemo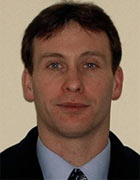 History:
Sidmouth Town Band will be celebrating its 150th year in 2012, and are in the process of compiling a book of its history.

At the turn of the century, the band had become part of the local Army Volunteers, but by 1911 the transformation to all brass was complete.

The band was reformed in 1919, winning prizes in 1929-30 and 1931 at Crystal Palace. History repeated itself in 1939, when the instruments were laid aside once again but the band was again reformed, becoming affiliated to the SWBBA.

Since then, they have enjoyed a happy and successful time. In addition to competing in contests throughout the year, they hold regular summer concerts in the Connaught Gardens in Sidmouth, and the increasing popularity of these concerts, in addition to recent contest successes, demonstrates the huge improvements made in the last 10 years since Adrian Harvey took over the helm.

This year, as well as winning the Third Section at the Areas, the band won the Third Section prize and award for the 'Best Trombone Section' at the Exmouth Festival of Brass.

Conductor:
Adrian began playing the cornet at an early age with the St. Dennis Band, in his native Cornwall.

He progressed and gained much success with both the youth and senior bands, before joining Bodmin Town Band on solo cornet in the mid-80s.

In 1996, he left Cornwall and moved to east Devon, where he held the position of principal cornet with the Stoke Sub Hamdon Band in Somerset. It was the end of that year that a chance conversation began his conducting career.

The Ottery St. Mary Band was in urgent need of an MD, and Adrian was given an audition and was offered the post immediately, even though he had no previous conducting experience.

After two very enjoyable years with Ottery, he accepted his present post with the Sidmouth Town Band. He has worked tirelessly with them to raise the standard of the band and try and regain their former contest success. The improvements have been immense, culminating in the victory at the Areas this year.

Test Piece opinions:
We are enjoying the challenges of the piece. At first, we felt it wasn't a piece that suited our strengths, but it tells a fascinating story and it is interesting to try to depict that in our playing.
---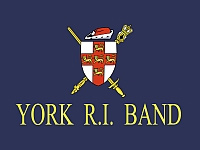 York Railway Institute
Conductor: Gordon Eddison
Region: North of England

Website: www.yrib.org.uk

Qualified: 2nd (Gordon Eddison)

Principal Players:
Principal Cornet: Sam Lovatt
Solo Euphonium: Richard Lovatt
Solo Trombone: Nick Eastwood
Soprano: Jack Capstaff
Flugel: Charles Tomlinson
Horn: Linda Bruce
Baritone: Dawn Groves
Eb Bass: Matt Hoyle
Bb Bass: Paul Kind
Percussion: Franchesca Rochester

History:
York Railway Institute Band was established in 1883 and since that time has had several names and homes, but, despite often-turbulent times and fortunes, has remained an active an successful band.

It was the first band in the York area to achieve Championship Section status, and many outstanding players have started their careers at the 'Institute' and have gone on to play for the very best bands and orchestras in the world.

York Railway Institute Band has established a reputation for entertaining the public with its lively concert performances, and regularly appears at the National Railway Museum in York and at theatres, halls and concert venues all over the UK.

Conductor:
Gordon Eddison started his musical career at the age of 11 when he was encouraged to join the Hammonds Sauce Works Junior Band by his brass teacher Geoff Whitham.

He went on to play with Yorkshire Imperial Metals Band before a career in the police service intervened and he spent a few years playing with The Hawley Band.

Gordon was awarded a Bachelor of Education Honours Degree and has still found time to play on occasions with many leading Yorkshire bands.

Gordon has enjoyed contesting success conducting Elland Band at Pontins and the Yorkshire Area. Gordon took up full-time brass teaching on his retirement from the Police seven years ago and currently teaches, for Education Leeds Music Service.

Test Piece opinions:
None given