2010 Lower Section National Finals - Second Section - Runners & Riders
21-Sep-2010
4BR takes a closer look at the 17 bands hoping to be signing celebratory alleluias on Saturday evening.
---
Alder Valley
Conductor: Roger Burke
Region: London & Southern Counties

Website: www.aldervalleybrass.org.uk

Qualified: 3rd (Roger Burke)

Principal Players:
Principal Cornet: Peter Haigh
Solo Euphonium: Brian LeTisser
Solo Trombone: Chris Newton
Soprano: Chris Mayle
Flugel: Mark Atkins
Horn: Liz McGrath
Baritone: Rob Greene
Eb Bass: John Gillespie
Bb Bass: Alan Cooper
Percussion: Tim Lain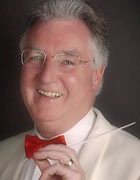 History:
The Aldershot Brass Ensemble was founded in 1961 and by 1969 the band was Third Section Area champion.

Further promotion came quickly and the band was Area runner up in the Second Section in 1970, going on to come 3rd at the National finals. In 1973 the band won the Championship Sections at Hammersmith and Reading, recording a 13 point winning margin in the process.

In 1978 they were runner up in the Championship Section and qualified for the National Finals again in 1991.

In 2002 they competed in the First Section Finals in Torquay, but despite a period of contesting in the Second Section, the band will return to First Section status in 2011.

This is due in main to the appointment of MD Roger Burke in 2008. Membership quickly rose and the band once again won the Area title. Fortunes improved still further in 2010 with a podium finish at the Area contest to gain another invitation to the National Finals, and promotion.

Conductor:
Roger Burke was appointed Musical Director of Alder Valley Brass in 2007.

Born into a musical family in Leicestershire, his father taught him to play the cornet from the age of seven. Eight years later he transferred to tenor horn and finally to euphonium with the Kibworth Band.

Deciding to make a career in music, Roger enlisted into The Staff Band of The Royal Corps of Transport where, after studying at the Royal Military School of Music, Kneller Hall, he was ultimately promoted to the rank of Band Sergeant Major.

In 1991 he was selected to serve at The Royal Military Academy, Sandhurst, and it was during his two remaining years of military service that his association with local bands first began.

Test Piece opinions:
OK but not bowled over by the piece.
---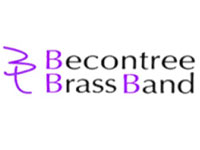 Becontree
Conductor: Adam Cooke
Region: London & Southern Counties

Website: www.becontree.org.

Qualified: 2nd (Adam Cooke)

Principal Players:
Principal Cornet: Ian Blenkinsop
Solo Euphonium: Alan Flower
Solo Trombone: David Murray
Soprano: Ewan Parker
Flugel: Matthew Schroeter
Horn: Philip Fisher
Baritone: Jenny Meadows
Eb Bass: Dave Bowman
Bb Bass: Tom Elsom
Percussion: Helen Sheehan

History:
The Becontree Band was formed in 1981 by players from Barking & Dagenham Play Leaders Band, the Barking Concert and Dagenham Silver Bands.

The band has been competing since 1996 and has qualified for the National Finals on six previous occasions.

So far the 2010 contesting season has proved successful, and the band have achieved some excellent results; gaining 4th place at the Second Section Butlins Mineworkers Championships in January and 2nd place at the Area qualifier in March.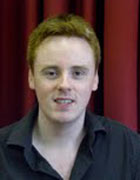 Conductor:
Originally from Belfast, Adam moved to England to study Music at the University of Manchester.

Whilst in Manchester, Adam worked with many ensembles and has been engaged widely as a rehearsal conductor for leading ensembles such as the Leyland Band and North Cheshire Wind Orchestra.

He also spent a year on trombone with Leyland Band, winning the Grand Shield and competing at the National Finals and British Open.

Following the completion of his studies, Adam subsequently received a scholarship to study at the Guildhall School of Music in London, taking part in access schemes with the LSO and Philharmonia Orchestras.

He continues to be engaged as a conductor for various ensembles around the UK and Ireland, including his continued role as principal conductor of the New Belfast Sinfonia in Belfast. Adam was appointed Musical Director of Becontree Brass in March 2010.

Test Piece opinions:
The band is warming to the challenges of the set work and we are all now enjoying life at 90bpm...
---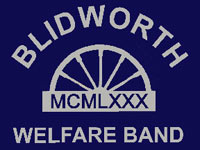 Blidworth Welfare
Conductor: Martin Heartfield
Region: Midlands

Website: www.blidworthwelfareband.co.uk

Qualified: 2nd (Martin Heartfield)

Principal Players:
Principal Cornet: Andrew Street
Solo Euphonium: Andrew Baldwin
Solo Trombone: Kevin Stewart
Soprano: Phil White
Flugel: Sara Baldwin
Horn: Janice Gregory
Baritone: Kieren Williams
Eb Bass: John Wilmott
Bb Bass: Phil Lee
Percussion: Glen Kennedy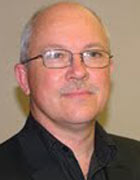 History:
The band was formed in the latter part of the 19th century as the Stanton Hill Temperance Band, later becoming the Stanton Hill Silver Prize Band.

It later became allied to the Teversal, Silverhill and Sutton Collieries and was renamed the Teversal Collieries Welfare Band. Following the demise of the colliery the band moved to Blidworth in 1980 and became known as Blidworth Colliery Welfare Band.

Blidworth are non sponsored and are perhaps one of the few bands that have not received Lottery Grant funding, undertaking many fund raisiing activities to enable them to purchase new instruments.

The band rehearse at the Blidworth Miners Welfare where they are lucky enough to have facilities to rehearse free of charge.

Conductor:
Martin studied trombone at the Guildhall School of Music and Drama before starting his working career as a professional musician.

He also trained as a music teacher and was appointed Director of Music at Campion School in Hornchurch. Martin moved up to the Midlands in 1992 where he taught in Nottingham before moving to Brunts School in Mansfield, where he is currently Assistant Headteacher with responsibility for the school's Performing Arts Specialism and Community programmes.

Martin's interest in banding stems from his playing days, and he has been lucky enough to be associated with several bands over the years including Aveley, Nottingham City Transport, Rhodian, Desford, Thoresby, and for the last year, Blidworth Welfare Band.

Test Piece opinions:
None given
---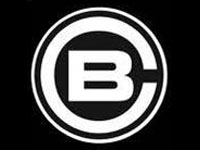 Catterick
Conductor: Stewart Halliday
Region: North of England

Website: www.catterickbrass.co.uk/

Qualified: 2nd (Stuart Halliday)

Principal Players:
Principal Cornet: Stevie Craig
Solo Euphonium: Brenden Wheeler
Solo Trombone: Dave Webster
Soprano: Robbie Howitt
Flugel: John Blenkiron
Horn: Alastair Smith
Baritone: Keith Jeffries
Eb Bass: Andrew Brown
Bb Bass: Malcolm Dibb
Percussion: Nick Southorn

History:
The youngest band to compete at the National Finals this year – Catterick Brass was formed in 2010 and only took part in their first contest at the North of England Regional Championships in Darlington in March.

The band is made up of players from an eclectic mix of occupations, including the British Army. The band followed up their Area qualification by winning at the Buxton Contest.

Conductor:
No details given

Test Piece opinions:
None given
---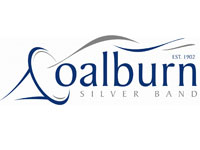 Coalburn Silver
Conductor: Gareth Bowman
Region: Scotland

Website:www.coalburnsilverband.org.uk/

Qualified: 2nd (Gareth Bowman)

Principal Players:
Principal Cornet: Joel Harding
Solo Euphonium: James Buchanan
Solo Trombone: Elizabeth Meikle
Soprano: Chris Lovatt
Flugel: Alex Sheridan
Horn: Catriona Squires
Baritone: Chris Downing
Eb Bass: Ann Black
Bb Bass: Alan Court
Percussion: Graeme Goldie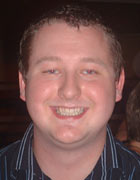 History:
Coalburn Silver Band was formed in 1902 and is the only surviving brass band in the South Lanarkshire area, having its roots in the coal mining industry.

The band has had many successes over the years, including winning the Scottish Challenge Cup in 2006 & 2009.

However, the most notable was their runners-up place in the Second Section Scottish Championship this year, and the band will compete in the First Section for the first time in the band's history this November.

The band is currently SBBA Third Section Band of the Year & Third Section winners of the Borders Entertainment Content Contest.

Conductor:
Gareth was born in Glasgow. He began playing trombone and piano at Clydebank High School and soon joined Clydebank Burgh Band.

He went on to study music at the Royal Scottish Academy of Music, graduating in 2003 to become a music teacher and in 2006, was appointed Principal Teacher of Music at Greenock Academy.

Gareth has worked with numerous ensembles and choirs and won the NABBC (Scotland) Conducting competition held at the RSAMD in 2009.

He has worked with the Coalburn Silver Band since 2004, and has led the band through one of the most successful periods in their history. Over the last six years, the band has progressed from the Fourth Section and will be contesting in the First from November.

Test Piece opinions:
The band have found 'Psalms and Alleluias' to be quite an interesting piece, that is quite different to other test pieces that the band have tackled.

Although it is not too tricky technically, it has certainly posed a few challenges.
---
Cockerton Prize Silver
Conductor: George Nicklin
Region: North of England

Website: www.cockerton.org.uk

Qualified: Winners (George Nicklin)

Principal Players:
Principal Cornet: John Liversedge
Solo Euphonium: Brian Wilderoder
Solo Trombone: Richard Harrison
Soprano: Michael Mason
Flugel: Karen McDowell
Horn: Charles Harrison
Baritone: Neil Parkin
Eb Bass: Richard Mason
Bb Bass: John Parkin
Percussion: Yvonne Gargett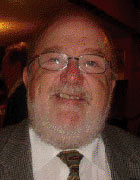 History:
Cockerton Band was formed in 1863. Until 1880, the band struggled to find a decent rehearsal room, but then the Cockerton Cocoa Palace opened (a workingmen's club without alcohol) the band moved in.

For a couple of years, Cockerton had it all - instruments and rehearsal room, but when the cocoa revolution went cold, the Cockerton palace, like all the others in town, closed.

In 1928, the band signed a contract with Darlington FC. On match days, the band marched in uniform to Feethams playing their arrangement of 'Henry the VIII, I am, I am'. Each bandsman got a £5 match fee, plus free admission. Sadly, the contract was not renewed in 1961.

Because Cockerton Band is a village concern, a handful of Cockerton families have been intimately associated with it throughout its history. These include the Pawsons the Shutts, and perhaps most notably, the Harrisons

Conductor:
George started playing a brass instrument aged 11, with the Shildon Town Band and after the band folded, George moved to Spennymoor Town Band.

George spent some time away from the North East studying at the Royal Academy in London and playing with Hanwell Band. After moving back to the North East, George joined the Amoco Band before moving to Cockerton Prize Silver Band.

He was asked to conduct Spennymoor Town Band and for many years George worked hard to establish their Town, Youth and Junior Bands.

Test Piece opinions:
The band are finding working through the test piece a challenging yet enjoyable experience and are excited to compete at the National Finals in Harrogate.
---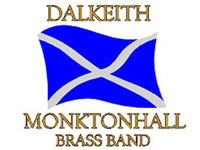 Dalkeith & Monktonhall
Conductor: James Chamberlain
Region: Scotland

Website: www.dmbrass.com

Qualified: Winners (James Chamberlain)

Principal Players:
Principal Cornet: Anna Conway
Solo Euphonium: Janice Fleming
Solo Trombone: Paul Findlay
Soprano: Larry Blair
Flugel: Diane Scott
Horn: Jacky Doherty
Baritone: Kirsty Fleming
Eb Bass: Bob Bell
Bb Bass: Johnny Webster
Percussion: Sarah Webster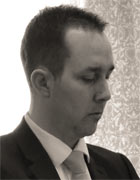 History:
The band was formed in 1989, as an amalgamation of the Dalkeith Burgh and Monktonhall Colliery Bands.

The original band at Dalkeith was called Westfield Brass Band and was in existence as far back as 1892, whilst Monktonhall Band was formed in 1918 and registered as a competing band in 1921 as Prestonlinks Colliery Silver Band.

Although they enjoyed contest success in the 1970's & 1980's, the demise of the coalmines in the 1980's saw the band seeking amalgamation with the Dalkeith Burgh Band

Conductor:
James (Jim) hails originally from Yorkshire where he learned to play trumpet under the tutelage of Rita James.

Jim quickly became known as a competent player and went on to study music at the University of Huddersfield, receiving tuition from Richard Martin, Chris Bacon and Murray Greig, as well as gaining invaluable experience from Phillip McCann.

Jim has featured as a soloist on BBC's 'Listen to the Band', at the Brass in Concert Championships and on CD, and has won several individual prizes at the Scottish Solo Championships, Carnegie Invitation and Land O' Burns contests. He has also been awarded the 'Best Soloist' prize at the Scottish Open Brass Band Championships.

Jim teaches and conducts with the Scottish Schools Orchestra Trust and took up the baton as Musical Director of Dalkeith & Monktonhall Brass Band in 2005.

He has won the title as conductor of the 'Champion Band of Scotland' with Dalkeith and Monktonhall twice – in 2008 in the Third Section, and this year in the Second Section.

Test Piece opinions:
None given
---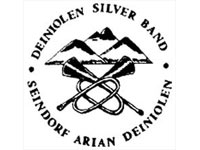 Deiniolen
Conductor: Gavin Saynor
Region: Wales

Website: www.deiniolenband.org.uk

Qualified: 2nd (Gavin Saynor)

Principal Players:
Principal Cornet: Dylan Hughes
Solo Euphonium: Daniel Ellis Taylor
Solo Trombone: Dylan Jones
Soprano: Ieuan Morris
Flugel: Elin Morris
Horn: Dylan Williams
Baritone: Osian Tomos
Eb Bass: Elfed Morris
Bb Bass: Dafydd Wyn Evans
Percussion: Carwyn Price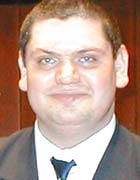 History:
Deiniolen is a small village in the heart of North Wales and its band was formed in 1835, as a quarry band.

Today they have a thriving youth section, something which is emphasised by the fact that nearly half of the current band are under the age of 21.

In 1974 the band was presented with the Freedom of the City of Bangor – first band in the UK to receive such an honour.

In the mid 1980's, the band regularly qualified for the National Finals winning the Welsh Area Third Section on three occasions. In 1997 the band came 3rd at the Third Section National Finals.

The band is a central focal point in the community and is regularly asked to undertake prestigious concerts and events. Recently the band was invited, along with notable talents from across Wales, to take part in a hugely successful evening to commemorate the closure of the Dinorwig Slate Quarry.

In addition to their success at Swansea this year, the band are the current North Wales Second Section Champions, and will be promoted to the First Section in 2011.

Conductor:
Gavin started playing tuba at the age of 10 with Deiniolen Silver Band, and quickly progressed to the National Youth Brass Band of Wales.

He studied music at the University of Salford, leaving with a BA Honours degree. Whilst at Salford Gavin played with many top bands including Yorkshire Building Society, Williams Fairey, and JJB (Sports) Leyland.
After returning to Wales as a peripatetic music teacher, Gavin rejoined YBS as solo Eb tuba and in 2003 was awarded the City of Bergen Solo Prize for his virtuosi playing during the band's winning performance at the European Championships.

From 2005 to 2007 Gavin was a member of the Cory Band, and was bass tutor with the NYBBW. He is now a member of the Beaumaris Band. Gavin currently works with young people with emotional and behavioural needs as well as teaching low brass the University of Wales, Bangor.

Test Piece opinions:
The band have enjoyed rehearsing the piece, and trying to find as much detail as possible to bring out of the music.

It has been a rewarding experience to get the opportunity of rehearsing Philip Wilby's music.
---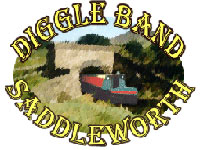 Diggle
Conductor: James Shepherd
Region: North West

Website: www.diggleband.com/

Qualified: Winners (James Shepherd)

Principal Players:
Principal Cornet: Tim Carlise
Solo Euphonium: Nigel Lawless
Solo Trombone: Paul Kershaw
Soprano: Brian Taylor
Flugel: David Pogson
Horn: Zoe Woodhead
Baritone: Philip Claydon
Eb Bass: Colin Aspinall
Bb Bass: Derek Jackson
Percussion: Vivienne Brierley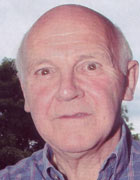 History:
The Diggle band was formed in 1996 with 12 players in the garage of the band club at Diggle, were there had been no band since 1926.

The band attended its first contest in Holmfirth and decided in 2000 to attend the North West regional championships in Blackpool. The band have appeared at the National Finals on three previous occasion in Sections, 4 – 2, and make their first appearance in the First Section finals this year.

Conductor:
James Shepherd needs no introduction to the brass band movement at large.

A former triple Solo Champion of Great Britain, he later served as principal cornet of the Black Dyke Mills Band for a decade, during which time he became widely proclaimed as the finest cornet player of his generation.

He left Black Dyke in 1973 and set up the famous James Shepherd Versatile Brass ensemble, a group of former top class players who revolutionised brass ensemble playing in the UK over the next 25 years or more.

James also undertook to forme the Jayess Band in Queensbury, which enjoyed considerable success, and he became a highly respected teacher and conductor before his retirement. He remains an iconic figure in the banding movement.

Test Piece opinions:
The band are gradually growing to like the piece and it will certainly test the band.
---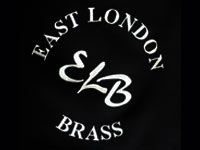 East London Brass
Conductor: Jayne Murrill
Region: London & Southern Counties

Website: www.east-london-brass.co.uk

Qualified: Winners (Jayne Murrill)

Principal Players:
Principal Cornet: Martin Dawe
Solo Euphonium: Sarah Bell
Solo Trombone: Adam Roberson
Soprano: Chris Melville
Flugel: Elaine Laurence
Horn: Sarah Campbell
Baritone: Joanna Lee
Eb Bass: Heather Cheadle
Bb Bass: Stuart McCulloch
Percussion: Dominik Elmiger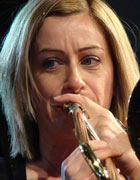 History:
ELB was formed in 1909 and from their base in Walthamstow and is a regular competitor on the contest and concert circuit at both local and national level.

Comprising of 28 playing members (25 of which have been unchanged for over 2 years), working under their professional conductor Jayne Murrill, ELB has enjoyed yet another fine season of contesting success.

In addition to performing at a number of prestigious concerts they have retained their London and Southern Counties area and National Butlins Mineworkers Championship Second Section titles.

Conductor:
Jayne started on euphonium in the band (when it was known as the Waltham Forest Co-op Band) at the age of 9. She was also principal euphonium in National Youth Brass Band of Great Britain before moving on to the trombone at the Royal College of Music.

She is currently a freelance trombonist playing with all the major orchestras in the UK, as well as the brass ensemble Bones Apart. She also has the time to play a major role as Principal Trombone with London and Southern Counties Championship Area Champion Redbridge Brass.

She has been conducting ELB since May 2007.

Test Piece opinions:
The band is looking forward to playing the piece in Harrogate and then going for a drink or two afterwards.
---
Filton Concert Brass
Conductor: Bryn James
Region: West of England

Website:

Qualified: Winners (Bryn James)

Principal Players:
Principal Cornet: Andrew Jackson
Solo Euphonium: Chris Weston
Solo Trombone: Keiran Wood
Soprano: Tom Shevlin
Flugel: Danny Winder
Horn: Kerry Ford
Baritone: Stacey Mayle
Eb Bass: Mike Lancaster
Bb Bass: Simon Derrick
Percussion: Chris Wright

History:
It is understood that the current band was formed by Jim Scott 1976 as the Avon School of Music Band, acting as a youth band to encourage local players.

As the band developed and the players stayed on, it became Filton Concert Brass in 1983, and has enjoyed considerable success both on the contest and concert platform since.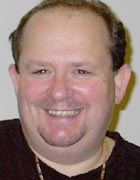 Conductor:
Bryn has played cornet and euphonium with many local Forest of Dean bands from a very young age. He later trained at the Royal Military School of Music, Kneller Hall whilst with the REME Staff band.

Following his Army career, he has conducted several local brass bands and since the 1990's, has enjoyed considerable contesting success.

In 1998 he joined City of Bristol Band as MD, again adding to his reputation for producing outstanding results by taking them from the Third Section to Championship in 5 years.

More recently he has had spells with the Tongwynlais Band and, nearer to home, the Lydney Band.

Bryn has been called on by Filton for their contest appearances since 2001, and has steered the band from the Third to the First Section for 2011.

Test Piece opinions:
The band has enjoyed fitting the pieces of the jigsaw together and certainly benefited from a recent rehearsal taken by the composer, Philip Wilby.

Certain nuances and details were cleverly drawn out, with some useful tips for the percussion, and for the rest of the band with back-to-basics on breathing.
---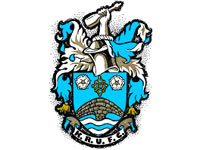 Knottingley Silver
Conductor: Dr Owen Wedgwood
Region: Yorkshire

Website: www.ksband.co.uk/

Qualified: Winners (Dr Owen Wedgwood)

Principal Players:
Principal Cornet: Steve Clayton
Solo Euphonium: Elizabeth Stimpson
Solo Trombone: Richard Midgley
Soprano: Joe Martin
Flugel: Matthew Bradley
Horn: Roger Clayton
Baritone: Bill Hodgson
Eb Bass: Trevor Lloyd
Bb Bass: Barry Dobson
Percussion: John Turnbull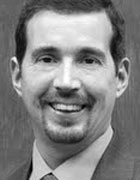 History:
Knottingley Silver Band was formed in 1864, and currently consists of over 25 players.

During its long existence, the band has always been an integral part of the local community and has been financially self-supporting without any benefits of sponsorship.

They compete each year in the Yorkshire Area championships at Bradford, and also undertake a number of other competitions, including March and Entertainment contests, and concerts across Yorkshire.

The band has represented Yorkshire in the National Finals a number of times, including an appearance at the Albert Hall in 2000.

2010 has seen the band follow up a 3rd place in the Second Section at Brass at the Guild by becoming Yorkshire Second Section champion.

Conductor:
Dr Owen Wedgwood was born into a brass playing dynasty, taking up the cornet at the age of 6.

An award winning soloist, he moved to soprano at 15, playing for several Championship Section bands in Yorkshire, Lancashire and the South East. Enjoying all types of brass playing, Owen has worked with many orchestras, jazz and big band groups playing trumpet.

His love of brass music and nurturing others led him in to teaching and conducting, working with individuals, bands and brass ensembles throughout the country.

With an intimate knowledge of brass instruments from a player's perspective, Owen also repairs and customises instruments.

Test Piece opinions:
'Psalms and Alleluias' is a deceptively difficult test piece with challenges all round the band. As a work played by the National Children's Brass Band of Great Britain it shows the future of the movement is in good hands!
---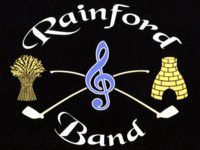 Rainford
Conductor: Neil Samuel
Region: North West

Website: www.rainfordband.org.uk

Qualified: 2nd (Neil Samuel)

Principal Players:
Principal Cornet: Anna Spedding
Solo Euphonium: Adrian Fitch
Solo Trombone: Matthew Spedding
Soprano: Darren Humphries
Flugel: Amy Hopkins
Horn: Adam Banks
Baritone: Liz Tweedle
Eb Bass: Andrew Booth
Bb Bass: Simon Cunliffe
Percussion: Jenny Moore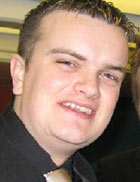 History:
Rainford Band was established from the former Rainford Boys Brigade Silver Band in 1976.

Some 34 years later the band can look back on considerable successes. From early solid foundations, it spent some years as a non contesting band before eventually entering its first contest in 1979.

William Lyon, then MD of Skelmersdale Prize Band was the first conductor, followed by William Horrocks, Albert Atherton, Ken Heaps, Geraint Jones and the successful tenure of Colin Moore from Pemberton, who led the band to its first contesting successes during a 21 year stint as the band's MD – culminating in them coming 3rd at the Lower Section Finals in 1991.

Latterly, Lynda Nicholson took the band to some notable contest successes and established a solid base for future development. Under its present MD, Neil Samuel that success has been extended with the band achieving even contesting glory.

In 2010 the band has been placed 2nd at the NW Area Contest and 4th at the Tameside contest where they competed in the Championship Section.

Conductor:
Neil Samuel was born into a Salvation Army family and it was here that he was taught to play a brass instrument.
At 16, Neil was invited to study at Chethams School of Music where he was tutored by Chris Houlding and Rob Burtenshaw.

Neil's first taste of playing in a contesting band was with the BT Band, before he moved to play with Besses O' th' Barn, and later, Wingates and Leyland.

After a successful period there he moved to the Fairey (FP Music) Band and during that time performed with many of the leading brass band sin the UK.

From 2001 – 2005, Neil was the principal trombone with the Young Ambassadors Brass Band of Great Britain.
Test Piece opinions:
The band has enjoyed rehearsing the piece. Rainford Band are looking forward with anticipation to their 4th appearance at a National Finals.
---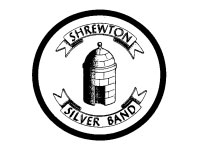 Shrewton Silver
Conductor: Mike Dunford
Region: West of England

Website: www.shrewtonband.org.uk

Qualified: 2nd (Mike Dunford)

Principal Players:
Principal Cornet: Dian Bartlett
Solo Euphonium: Chris Friend
Solo Trombone: Mike Reader
Soprano: Pete Bede
Flugel: Frankie Bluett
Horn: David Pearce
Baritone: Dave Coombes
Eb Bass: Graham Robinson
Bb Bass: Brad Sturgess
Percussion: Katy Walker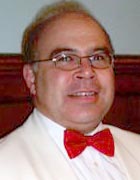 History:
Shrewton Silver Band was originally formed in 1830 based just a stones-throw from Stonehenge on Salisbury Plain.

A traditional village band, players are nowadays attracted from several villages within a 10 mile radius of Shrewton and take part in a busy programme of concerts, private functions, marches and other traditional brass band events throughout the year.

The band has competed at the National Finals four times in the last 6 years and is keen to build on its success at other UK contests in 2011.

This year the band achieved 2nd place at the West of England Area contest and also gained promotion to the First Section for 2011.

In Harrogate this time around, the band is missing their Eb bass and percussion kit players, Steve and Helen Lucas, who are expecting the patter of tiny feet any day now!

Conductor:
Michael started his playing career at the age of 7 on the soprano cornet with Amesbury Town Band, joining Shrewton two years later.

In 1978 he left school for a career in military music. He trained at Kneller Hall and has performed in many countries and famous concert venues around the world.

Since taking up the baton with Shrewton in 1998, Michael has guided the band from the Fourth Section upwards, with further promotion up to the First Section for 2011.

Michael holds a Diploma of Associate of the London College of Music & Media (ALCM) and is a member of the National Association of Brass Band Conductors (NABBC).

Test Piece opinions:
'Psalms and Alleluias', is growing in popularity with band members, after initially a slightly mixed reception.

With plenty of rest-counting across the board; interesting clashes and rhythmical interaction through the band, this has been a different kind of challenge to us when compared with previous test pieces.
---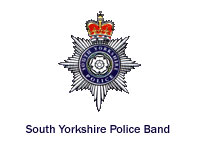 South Yorkshire Police
Conductor: Leigh Baker
Region: Yorkshire

Website: www.policeband.co.uk

Qualified: 2nd (Leigh Baker)

Principal Players:
Principal Cornet: Kim Wear
Solo Euphonium: Vicky Whelan
Solo Trombone: Sonja Runagle
Soprano: Wendy Hart
Flugel: Craig Whitehead
Horn: Ray Speed
Baritone: Louise Wrigglesworth
Eb Bass: Andy Fox
Bb Bass: Matthew Cotterhill
Percussion: Andy Grantham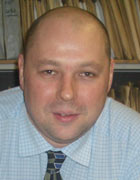 History:
The band was formed in 1979 although initially with only 12 instruments.

In the following years the band progressed and in 1989 the band made its first foreign trip to West Germany as part of the Barnsley twin town scheme.

The band has since played to virtually every member of the Royal Family, including a windswept performance of 'Happy Birthday' to Prince Charles at Sheffield Airport.

In 2005 the band celebrated its 25th anniversary and in the same year was engaged by the Malta Tourism authority to perform at the Malta Military tattoo.

The band integrates closely into the local community and many of players are no longer police stafff. Apart from serving Police Officers, they are complemented by solicitors, nurses, teachers, accountants, students, doctors, administrators, engineers, mechanics, a steel erector, telecommunications specialists and technical experts.

The band competes successfully and in 2007 was promoted to the Yorkshire Area First Section. The bands main work continues to be providing high quality music with messages to the communities of South Yorkshire. The band appears by kind permission of Chief Constable Meredydd Hughes.

Conductor:
Leigh Baker hails from Melton Mowbray in Leicestershire. After his school education he moved to Huddersfield Polytechnic to study euphonium performance and Composition on the BA (Hons) Music Degree course.

His highly successful playing career ended with the Brighouse & Rastrick Band after two decades of service, whilst he innovative compositions and arrangements have become part of the staple diet of all major championship bands.

Leigh completed his PGCE course after his degree, and after seven successful years as Head of Music at Minsthorpe Community College, he has held a similar post at Honley High School in Huddersfield since 2002.

In 2008, Leigh was nominated for the 'Classic FM Music Teacher of the Year' Awards.

Test Piece opinions:
The band is enjoying the quality of the music and particularly looking forward to the 'big tune'. The rhythmic complexities of the piece are interesting to unravel.
---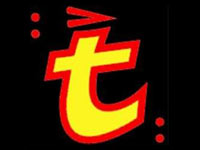 Tintwistle
Conductor: Simon Wood
Region: Midlands

Website: www.tintwistleband.org/home/home.htm

Qualified: Winners (Sarah Groarke)

Principal Players:
Principal Cornet: Michelle Barrow
Solo Euphonium: Gary Lloyd
Solo Trombone: Joanne Peers
Soprano: Mike Eades
Flugel: Stephen Barrow
Horn: Christine Lloyd
Baritone: David Barrow
Eb Bass: Derek Radcliffe
Bb Bass: Stephen Gilbert
Percussion: Simon Barrow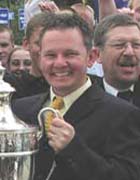 History:
Tintwistle is a small village in the North West of Derbyshire, close to Glossop, and the village has been the home of Tintwistle Band for around 120 years.

Tintwistle Band is successful and currently enjoys Second Section status. The band is not sponsored and relies entirely on its member's efforts to continue.

The Tintwistle bandroom is situated on Old Road in the village. The bandroom was purchased and completely rebuilt after a long fund raising project. The project was completed in 1998 and secured the bands future for many years to come.

Conductor:
Simon has been conducting the Hade Edge Band since 1999 and has a lot to do with their recent success.

He also conducts the Honking Hedgers (Junior Band), the Tree Honkers (Training Band) and the Jazz Honkers (Big Band). He is also responsible for various arrangements and compositions, showcased largely by the Hade Edge ensembles and other bands around the country.

Simon is from the same local area as Hade Edge, and grew up in another small village, Birds Edge. After his A-levels in music Simon studied music at Huddersfield University and followed his degree by studying at the Guildhall School of Music and Drama.

From playing with bands such as Sellers and Versatile Brass, he went on to conduct bands such as Uppermill, British Aerospace, Versatile Brass and most recently Dobcross before coming to Hade Edge.

Test Piece opinions:
None given
---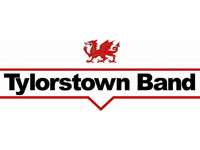 Tylorstown
Conductor: Gary Davies
Region: Wales

Website: www.tylorstownband.org.uk

Qualified: Winners (Gary Davies)

Principal Players:
Principal Cornet: Kevin Jones
Solo Euphonium: Angela Westacott
Solo Trombone: Andrew Pryse
Soprano: Ceri Twohey
Flugel: Terry Hill
Horn: Natalie Gibson
Baritone: Philip Wicks
Eb Bass: Lyndon Baker
Bb Bass: Alun Richards
Percussion: Sarah Burgess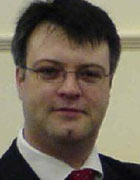 History:
The band was formed in 1920 as the Tylorstown & District Silver Band although it was disbanded during the Second World War.

From 1945 till the late 1950's, local musician Evan G. Daniels rejuvenated the band and its success grew, culminating with its promotion to Championship status in 1969.

1978 brought sponsorship from a local colliery, and the band changed its name to the Tylorstown & Mardy Colliery Band. This led to the band's active involvement in the Miner's Strikes of the 1980's, during which time the band was seen on television news reports all over the world.

Mardy Colliery closed in 1985, and despite financial difficulties the players resolved to fight on and with the help of local conductors have rebuilt to where they are today.

The band currently compete in the Championship Section in the Welsh League, gaining several podium placings and gaining promotion to the First Section in 2011.

Conductor:
Gary became involved in banding at the age of 8 when he joined the Cwmaman Institute Silver Band Junior Section.

During the next three years Gary attended junior band rehearsals and became one of the leading soprano cornet players in the Principality as well a member of the National Youth Brass Band of Wales.

He enjoyed a fine career as soprano with the Cwmaman Band before becoming the Musical Director of Tylorstown Band in 2005.

Since his appointment Tylorstown has gained promotion to the Championship Section of the Welsh League and qualified for the 2006, 2008 & 2010 National Finals as well as gaining promotion to the First Section.

Test Piece opinions:
Once again Philip Wilby has delivered a worthy test for a National Final. There is a definite split of style, both of which pose technical and musical challenges to all sections within the band.

The piece is an inspired choice for the Second Section, and will certainly prove a more than satisfactory test.