2010 Lower Section National Finals - First Section - Runners & Riders
21-Sep-2010
4BR finds out more about the 18 bands battling it out for glory in the First Section.
---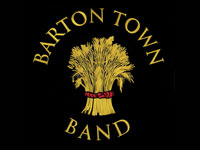 Barton Town
Conductor: Richard Evans
Region: North East

Website: www.bartontownband.com/

Qualified: Winners (Richard Evans)

Principal Players:
Principal Cornet: Richard Shaw
Solo Euphonium: Liz Hatton
Solo Trombone: Simon Percy
Soprano: Pete Wilson
Flugel: Jo Peacham
Horn: Alan Summers
Baritone: Steve Ornsby
Eb Bass: Paul Donahugh
Bb Bass: Jon Evison
Percussion: Clive Platts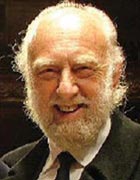 History:
The first band in Barton was the Ropery Band that was started by Hall's Ropery in 1873 later becoming the Model Band.

In 1904 Barton Cycle Works Silver Band was formed gaining success at the Crystal Palace contest in 1906/7. After the Great War, Barton Town Prize Subscription Band, was created and in 1938 they competed at Belle Vue.

Barton Town Prize Band gained competition success in the 1950's, winning the Fourth Section Area finals and coming runner up in the Finals. This band continued to operate with varying degrees of success, before in 1999, through lack of players, they closed for business.

In 2004 a new committee with a youth band was formed and in 2005 gained the British Bandsman 'Band of the Year' award. In 2006 and 2007 they won area titles and gained a runners up place at the National Finals in 2007, came 3rd in 2008 in the Second Section, and runner up again in the First Section in 2009.

The band has a strong youth programme, offering development opportunities for nearly 100 children and young people.

Conductor:
Richard Evans is one of the most colourful and flamboyant characters on the British brass band scene. With a unique ability to instil pride and passion into every player, he is ultimately the driving force behind each band he conducts.

Born in Aldershot, it was in Leyland that he was introduced to the cornet with the British Legion Band. Within three years he was one of the founders of the National Youth Brass Band.

Leaving his first band, he moved to the Leyland Motors Band and studied under Harold Moss and William Haydock. However, it was in the art of conducting that Richard was to carve a brilliant career.

Not content to rest with past achievements, he remains one of the most charismatic and dynamic conductors within Britain today.

Test Piece opinions:
The band is enjoying the pieces but it is very demanding.
---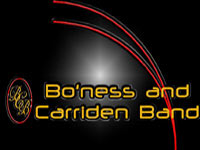 Bo'ness & Carriden
Conductor: Steve Sykes
Region: Scotland

Website: www.carridenband.co.uk

Qualified: 2nd (Steve Sykes)

Principal Players:
Principal Cornet: Hugh Foster
Solo Euphonium: Scott Cameron
Solo Trombone: Geoff Turnbull
Soprano: Richard Tobin
Flugel: Claire McIlreavy
Horn: Suzanne Shand
Baritone: Fiona Rodger
Eb Bass: Tony Pacher
Bb Bass: Ian Squince
Percussion: John Lowrie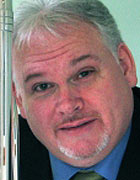 History:
The band celebrated their 150th anniversary last year and was founded in 1858 as the Grange Instrumental Band. It has the distinction of being one of the oldest brass bands in Scotland.

Bo'ness won the very first Scottish championships in 1895, when a private train was hired to take some 800 supporters to the contest. They repeated the feat again in 1904.

In 1977, under David Richardson they won the Scottish Championship again and went on to be placed 5th at the National Finals and came 4th at the inaugural European Championships in 1978 under the baton of Bryden Thomson.

The band's last major success at championship level was their Scottish Championship win in 1995 under the direction of Bryan Hurdley.

2010 has been a mixed year for the band so far. They achieved 2nd place at the Scottish Championship to qualify for Harrogate, but followed that with a disappointing result in the Senior Cup in Blackpool

Conductor:
One of the finest tuba players in the world, Steve Sykes has a rich history connected to the banding world.

His playing career started with Carlton Main Frickley Colliery Band and he has since become a world renowned performer.

Steve has been directing Championship Section bands since the age of 22, and has directed bands at the National Finals, British Open, All England Masters and European Championships, as well as numerous recordings.

Steve has appeared as guest artist with many famous ensembles throughout the world and presented a solo recital in London's prestigious Royal Albert Hall in 2002. He is engaged as a clinician by the Yamaha Corporation and Besson Musical Instruments.

Test Piece opinions:
The test piece has received a favourable response from the players (with one exception who shall remain nameless – and even they admit it has grown on them) and a few are old enough to have played it as the Regional test piece in 1987, an event which saw them qualify for the Albert Hall.
---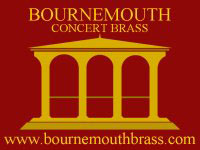 Bournemouth Concert Brass
Conductor: Captain Dave Barringer
Region: West of England

Website: www.bournemouthbrass.com

Qualified: 2nd (Nigel Taken)

Principal Players:
Principal Cornet: Alf Hughes
Solo Euphonium: Stephen Didcott
Solo Trombone: Andrew Norman
Soprano: Kevin Hughes
Flugel: Rachel Bartlett
Horn: John Kidby
Baritone: Bradley Rouillier
Eb Bass: Bill Willis
Bb Bass: Phil Henley
Percussion: James Stead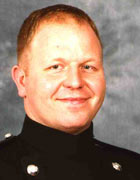 History:
The precursors of Bournemouth Concert Brass were founded in the late nineteenth century.

After various amalgamations and changes of name and management, the band found itself in the Championship Section in the 1980s. After one year in the newly created First Section, they held their place in the Championship Section from 1993 to 2002.

They returned to the top section in 2005 winning the Area title in the process. They were relegated back to the First Section at the end of 2009.

Conductor:
David Barringer was born in Rotherham and started playing the cornet aged 7.

He played with some of the UK's top bands and was Junior Slow Melody Champion of Great Britain for two years in succession.

David joined the Army in 1989 and attended the Royal Military School of Music, Kneller Hall, joining the Coldstream Guards Band in 1993.

After winning the London heat of the 1998 Young Conductor of the Year Competition, he went on to be runner up at the final, before representing Great Britain at the inaugural European Conductor of the Year competition in 2000.

He was selected for the prestigious Student Bandmaster course at Kneller Hall in the summer of 2000 and on completion of the course, was awarded a Bachelor of Music (Honours) degree.

He has conducted at several major competitions at Championship level and is married to Emma, and has a son William and a daughter Evie Mae.

Test Piece opinions:
None given
---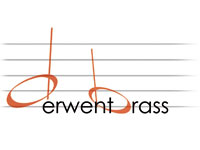 Derwent Brass
Conductor: Keith Leonard
Region: Midlands

Website:www.derwentbrass.com

Qualified: 2nd (Keith Leonard)

Principal Players:
Principal Cornet: David Neville
Solo Euphonium: Adam Rutter
Solo Trombone: Martyn Johnson
Soprano: Dai Roberts
Flugel: Pam Davis
Horn: Graham Johnson
Baritone: Adrian Drewitt
Eb Bass: Neil Riddle
Bb Bass: Paul McGhee
Percussion: Sion Hathaway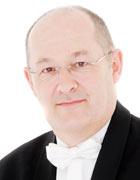 History:
Derwent Brass was formed in 1992 and is based in Derby.

The band has risen through the sections and first entered the Championship Section in 2003. They have enjoyed several contest successes, including winning the 2007 Buxton Festival and Bolsover Entertainment Contest the following year.

The band took 3rd place in the Senior Trophy at their first attempt in 2009. Runner up at the Area contest this year saw the band qualify for Harrogate, as well as promotion back to the Championship Section for 2011.

Derwent Brass is run on a family and work friendly basis, enabling members to fit in their banding around busy work and social lives, and normally rehearses just once a week.

The band enjoys a stable membership with the proud boast that the band on the National Finals stage will be the same as on the concert stage a few weeks later.

Conductor:
Appointed in 1993, Keith Leonard is one of the longest serving MD's in banding. A former cornet player from a Salvation Army background, Keith played in major SA festivals before joining the William Davis Group Band during their glory days.

His first conducting appointment came as bandmaster of the Leicester Foresters Band when he was just 22. He has worked with many bands in the Midlands and he was also involved with the Hathern Band organisation, enjoying a successful tenure as MD of their youth band.

Keith is regularly called upon to adjudicate at solo and quartet contests, and has produced many band and brass ensemble arrangements.

It is however with Derwent Brass that Keith has made his name. From the adventurous concert programmes to the contest stage, where he has directed the band from Third Section through to two previous periods in the Championship Section and where the band will return once again in January 2011.

Test Piece opinions:
Derwent Brass has enjoyed the preparation working on 'Diversions' - an excellent test for First Section bands and generally the band think this classic from the banding repertoire is a good choice for this contest.

Whilst there aren't any massive solos, cadenzas or musical acrobatics to perform, once you scratch the surface it quickly becomes evident that this is indeed a stern test.
---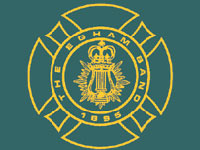 Egham
Conductor: Gareth Green
Region: London & Southern Counties

Website:

Qualified: 3rd (Gareth Green)

Principal Players:
Principal Cornet: Dave Wicks
Solo Euphonium: Andy Barrett
Solo Trombone: Dennis Brown
Soprano: Tristan Gaudion
Flugel: Stewart Gaudion
Horn: Emma Sweet
Baritone: Jan Haunton
Eb Bass: Kate Thurlborn
Bb Bass: Dave Tutty
Percussion: Ian Warren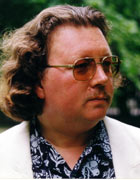 History:
None given

Conductor:
With a Salvation Army brass band background, Yorkshire born Gareth Green started learning the cornet at the age of seven and went on to study music at Royal Holloway College in Egham, specialising in performance, arranging and conducting, graduating in 1982 with a B.mus (Hons) degree.

Whilst at university he began his long association with Egham Band, playing first on soprano then later as principal cornet.

Later, at the National Centre for Orchestral Studies in Greenwich, he studied composition with Edward Gregson.

In1983 he spent six weeks touring Italy as associate Principal Trumpet with the Orchestra Internazionalles Jeunesses Musicales, and in 1985 he became Assistant Musical Director of the Egham Band, which led to his appointment as Musical Director six years later.

Gareth also regularly conducts local music theatre productions, as well as working as a freelance music arranger and typesetter when his two young children will allow it.
Test Piece opinions:
Very challenging, but enjoyable.
---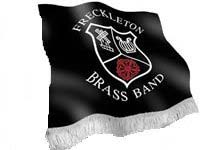 Freckleton
Conductor: Paul Dalton
Region: North West

Website: www.freckletonband.co.uk

Qualified: Winners (Paul Dalton)

Principal Players:
Principal Cornet: Alison Marchment
Solo Euphonium: Patrick Howard
Solo Trombone: John Stevens
Soprano: Mike Golding
Flugel: Chris Ratchford
Horn: Caroline Spencer
Baritone: Alan Brewer
Eb Bass: Peter Lockett
Bb Bass: Andy Cattanach
Percussion: Rachael Keefe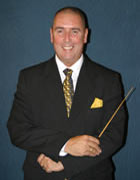 History:
Freckleton is a small village based between Preston and Blackpool where a brass band has been found since around 1886.

The bands headquarters, still to this day, has been at the rear of The Coach & Horses Public House, and the band retains strong links with the pub, including free concerts twice a year, and a very popular Boxing Day appearance.

The band is self funding, with no formal sponsorship, but enjoys the support of Freckleton Parish Council, a healthy Patrons and Lotto scheme, and a lot of community assistance.

Players travel from as far south as Manchester, and as far north as Lancaster and Heysham, with the majority from the Preston and Fylde areas.

The band has a healthy balance of high profile concerts, and has enjoyed many successful contesting throughout its history at both local and national level.

They were National First Section champions in 1997, Land O' Burns winners in 2000, achieved 4th place at the NW Area Championship Section in 2001, and have dominated the North West Counties Contest with 14 wins from 17 appearances.

The band this year retained its place at the Grand Shield for a third year running, won the NW Area First Section, came 4th at Brass at the Guild and won the NW Counties Championship last October.

Conductor:
Paul began his musical life at the age of eight studying the piano. Within a few years he was learning to play the cornet but transferred to trombone to accommodate the needs of his school band.

University in Liverpool saw his playing diversify into banding and numerous orchestral opportunities, and Eric Jennings, the long serving Principal Trombone of the RLPO, taught him.

Upon completing his degree, he moved to a teaching appointment in Fylde and during this time he played briefly with the Northern Dance Orchestra as well as other local Big Bands.

Paul has worked closely with numerous conductors and during his tenure Freckleton has progressed from the Fourth to the Championship Section.

Test Piece opinions:
The band are enjoying rehearsing 'Diversions on a Bass Theme' as they feel it is good to have such a musical, understandable and rewarding piece to have to play.

When the announcement was made, there was a collective sigh of relief that such a good piece was chosen. We are in no way complacent though, and recognise many pitfalls waiting to catch bands out.
---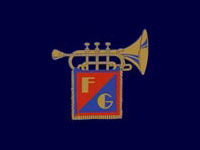 Friary Guildford
Conductor: Chris King
Region: London & Southern Counties

Website: www.friaryguildfordband.co.uk

Qualified: Winners (Chris King)

Principal Players:
Principal Cornet: Richard Straker
Solo Euphonium: Chris Straker
Solo Trombone: Ian Stewart
Soprano: Jon Hammond
Flugel: Mark Yarham
Horn: Nigel Stevens
Baritone: Alex Stevens
Eb Bass: David Moon
Bb Bass: Nigel Simmons
Percussion: Matt Tallamy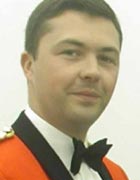 History:
There have been three 'incarnations' of a brass band in Guildford.

The first was formed in the early 1900s when the Friary Meux Brewery had its own band and records show that this band came in the frame at the National Finals.

The second band existed in the 1950s and 60s, whilst the current band was formed in 1983 with sponsorship from Friary Meux Brewery, support which lasted for 10 years.

Friary Guildford Band first competed in the Area contest in 1984 as a 4th Section band, and qualified for the National Finals four years in succession (1987-90).

They won the Area First Section title in 2003, and competed in the National Finals in Dundee. From 2004 Friary competed nationally in the Championship Section, but in 2007 returned to the First Section.

A keen contesting band, they regularly compete in SCABA contests as well as further afield. 2010 has been a successful year so far with victories recorded at SCABA Solo, Quartet and Ensemble Contest, the Area contest and SCABA Spring Entertainment Contest as well as coming 4th at the Senior Trophy in Blackpool.

Conductor:
Chris King began his interest in music, aged 11, on the cornet in Lincolnshire.

He successfully auditioned for a place in the Royal Artillery Band and joined as a musician in 1987. One lasting memory prior to joining the Army was hearing Desford Colliery performing 'Diversions' at the Midlands Area in the same year.

Chris later attended the Bandmasters' Course at the Royal Military School of Music and has undertaken a number of Bandmaster appointments including his current with the world famous Band of the Grenadier Guards.

He has always loved brass bands and began his successful Musical Directorship with the Friary Guildford Band in 2006. In addition, he acts as the Bandmaster and arranger for the British Army Brass Band.

Test Piece opinions:
As with 'A Moorside Suite' from the Areas, the more you rehearse, more layers of intricacy and subtlety can be found in the music.

It is an extremely well crafted piece of music that happens to work very well as a test piece, even though the main soloists get a relatively easy ride.

The band has enjoyed working on the test piece and is looking forward to performing it.
---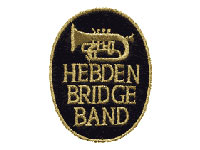 Hebden Bridge
Conductor: Roy Curran
Region: Yorkshire

Website: www.hebdenbridgeband.co.uk

Qualified: 2nd (Roy Curran)

Principal Players:
Principal Cornet: Alex Gibson
Solo Euphonium: Ian Plant
Solo Trombone: N/K
Soprano: Colleen Smail
Flugel: Kelly Hayes
Horn: Steve Gardner
Baritone: Ann Squires
Eb Bass: Ian Coleman
Bb Bass: Richard Cowens
Percussion: Dayle Squires


History:
Records of a brass band in the Pennine village of Hebden Bridge exist as far back as the middle of the 19th century. The modern band held its centenary celebration in 1978, when Harry Mortimer returned to his native town to conduct.

The band of the present day still sees its role as serving the community, and works closely with Hebden Royd Council to provide instrumental tuition for the young, and musical entertainment for all.

They are based in Cragg Vale near Mytholmroyd, the birthplace of Poet Laureate Ted Hughes.

Conductor:
Roy Curran is an admired conductor and trumpet player who started his playing career aged 5, with his local Salvation Army band.

He then moved to Langley Band and the National Youth Brass Band of Great Britain where he worked with Eric Ball, Harry Mortimer and Dr Dennis Wright.

In 1960 Roy won a scholarship to Birmingham School of Music before being appointed to the brass section of the BBC Welsh Symphony Orchestra. He later returned to Birmingham as co-principal trumpet and principal cornet of the City of Birmingham Symphony Orchestra, a position held with distinction for 22 years.

He is a former MD of the Birmingham School of Music Band, and was rewarded with 11 years of success, both on the concert and contest stage.

In 1985 he became MD of Brighouse & Rastrick before becoming MD of the James Shepherd Versatile Brass and Chorus Brass. He further worked successfully with Wingates Band before accepting the position of conductor of Hebden Bridge Band in 2010.

Test Piece opinions:
None given
---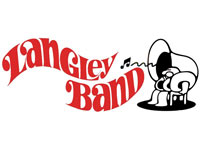 Langley
Conductor: Cliff Parker
Region: Midlands

Website: www.langleyband.co.uk.

Qualified: Winners (Cliff Parker)

Principal Players:
Principal Cornet: Craig Stevens
Solo Euphonium: Saphran Ali
Solo Trombone: Alan Gifford
Soprano: Robert Simmonds
Flugel: Kelly Wall
Horn: Lauren Sillence
Baritone: Oliver Wilson
Eb Bass: Sharon Pemberton
Bb Bass: Mike Yates
Percussion: Abby Sillence/Margaret Perry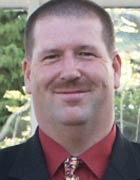 History:
Formed in 1878 by local residents, Langley is one of the Midlands oldest brass bands.

The band still rehearse in the bandroom they have occupied in the corner of Langley Park for nearly 100 years.

The bands reputation was built significantly on the work of Dennis Masters who joined as a 12 year old cornet player and served as Musical Director for around 50 years.

Under him, Langley enjoyed great success. Following a hat trick of wins at the Midlands Area contest in the Second Section in 1957, the band gained promotion to the Championship Section – a status held for 32 years.

The band are particularly proud of their Black Country heritage and have worked hard in recent years to develop a strong local following and create successful partnerships with other arts organizations.

Now with Cliff Parker at the helm, this will be Langley's second appearance at Harrogate having represented the Midlands in 2004.

Conductor:
Cliff Parker began his musical career with the Salvation Army, before studying trumpet and piano at the Royal College of Music. While in London, Cliff played with several orchestras, including the South Bank Symphony Orchestra where he was Principal Trumpet.

After moving to the Midlands in 1984, his musical focus has been mainly within the brass band movement. As a player Cliff served as Assistant Principal Cornet with the Staffordshire Band and was also a former member of the Jaguar Band.

Since his arrival as MD at Langley in 2003, he has built a strong reputation for providing innovative and entertaining concert programmes. In particular, his work with the bands annual series of self-promoted concerts has helped to build a very loyal local audience.

Test Piece opinions:
This is challenging music that will test the very best bands. A piece full of subtlety and hidden traps and with no significant solos; intonation, balance and dynamic contrast will be even more key to a successful rendition.

We have thoroughly enjoyed working on it and are really looking forward to our performance.
---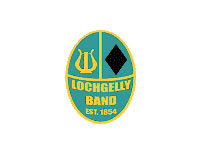 Lochgelly
Conductor: Paul Drury
Region: Scotland

Website:

Qualified: Winners (Paul Drury)

Principal Players:
Principal Cornet: Stewart Hepburn
Solo Euphonium: George Cameron
Solo Trombone: Paul McKelvie
Soprano: Emma Nicol
Flugel: Karen Brow
Horn: Ruth Glen
Baritone: Ian Harkness
Eb Bass: John Martin
Bb Bass: Neil McCormack
Percussion: Greta Hoggan

History:
Lochgelly is a small town in Fife, and was formed during the early to mid 19th century, although the first recorded instance of a brass band in the town dates from 1854.

On the contest stage the band was Scottish Champion in 1973, and gained a creditable 6th place at the National Championships that year. More recently the band has had a difficult time in the 90's suffering successive relegations.

However at the beginning of the new millennium, the band surged back to prominence with two successive Scottish Championship victories in 2002 and 2003 and a second place in 2005 bringing them back into the First Section in 2006.

During their successful run the band also won the 4th Section of the National Mineworkers Championships in 2002.

The band appointed Paul Drury as MD in 2008 and in no time he transformed the band into real challengers, with fine performances at the Scottish Championships.

The partnership culminated in victory at the Scottish Championships in 2010 and cemented a return to the Championship Section for the band after a 20-year absence.

Conductor:
Paul Drury was born in Dundee and received his early musical education at school and at his local Salvation Army Citadel.

He studied tuba with Anthony Swainson for four years, becoming an Associate of the Royal College of Music aged 17 and was principal tuba of the National Youth Orchestra of Great Britain and principal euphonium of the National Youth Orchestra of Scotland.

Paul has played Eb Bass in a number of top flight bands and has held a number of conducting positions in the past few years, including resident conductor with Kirkintilloch and Whitburn Bands.

As well as his association with Lochgelly, Paul is also the resident conductor of the Unison Kinneil Band. Since being appointed as MD, Paul has achieved consistent contesting results with Lochgelly, culminating in the victory at the Scottish Championships this year.

Test Piece opinions:
The band is enjoying 'Diversions'. It's a fantastic piece and has really worked the band hard. Every section has had their own areas of the work that require special attention but we feel that we have risen to the challenges set by the composer.

The band has been steadily improving over the last couple of weeks and we are looking forward to contest day.
---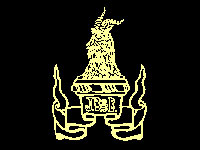 Meltham & Meltham Mills
Conductor: Robin Morgan
Region: Yorkshire

Website: www.melthamband.co.uk

Qualified: Winners (Stuart Fawcett)

Principal Players:
Principal Cornet: Paula Spittlehouse
Solo Euphonium: Chris Farrington
Solo Trombone: Dave Seymour
Soprano: Antony Wood
Flugel: Adele Shaw
Horn: Alison Eastwood
Baritone: Aaron Fawcett
Eb Bass: James Fawcett
Bb Bass: Tony Thacker
Percussion: Jocelyn Robinson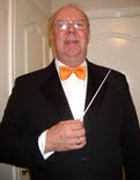 History:
Meltham Mills Band was formed in 1846 and won their first British Open title in 1873.

They became one of the giants of the Victorian banding age, and were the first band to enjoy a hat trick of Open wins in 1876/7/8 under the great John Gladney.

The band was re-formed after World War II by Jack Manchester and the late John Redfearn, taking on the now double-barrelled name. In 1996, the band celebrated its 150th anniversary.

Meltham qualified for this year's finals as Yorkshire champion, after breaking an amazing hoodoo after being drawn first to play at the contest for six consecutive years.

2010 has been, arguably, one of their most successful years in their illustrious history, winning 2nd prize at Butlins and qualifying for Harrogate.

Their MD over the past 10 years, Stuart Fawcett has recently retired, but the band were delighted to welcome Robin Morgan as Musical Director, and now look forward to continued stability and further progress under his experienced guidance.

Conductor:
Robin Morgan's formative years were as a bandsman in the Salvation Army where he gained a reputation as a euphonium soloist that was continued when he joined the Royal Air Force Music Services.

He was awarded the Boosey and Hawkes Cup for playing abilities, and also the Worshipful Company of Musicians Medal.

On leaving the RAF, Robin continued brass band activities as a Bandmaster in the Salvation Army, a position held for a number of years until the wider sphere of contesting bands beckoned in 1984.

He successfully conducted the Bendix Kingswood Band and played euphonium with Pennine Brass as well as acting as assistant conductor. He has subsequently conducted many bands in Yorkshire and recently has been appointed as MD at Meltham.

This will be his fifth appearance as a conductor at the National Finals.

Test Piece opinions:
The band loves the music, and as it should be for the 'finals', this is a real challenge.

The technical aspects we are working at, and we know that we will improve our technique, sound quality and musicality to put in a performance that will be pleasing to the audience, and of course the adjudicators.
---
Oddfellows Brass
Conductor: Robert Boulter
Region: Midlands

Website:

Qualified:

Principal Players:
Principal Cornet:
Solo Euphonium:
Solo Trombone:
Soprano:
Flugel:
Horn:
Baritone:
Eb Bass:
Bb Bass:
Percussion:

History:


Conductor:


Test Piece opinions:
---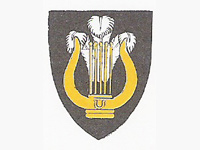 Pontardulais Town
Conductor: Paul Jenkins
Region: Wales

Website: www.pontardulaistownband.com

Qualified: Winners (Paul Jenkins)

Principal Players:
Principal Cornet: Lianne Davies
Solo Euphonium: James Mcloed
Solo Trombone: Gareth Halfpenny
Soprano: Gemma Davies
Flugel: Rhsian James
Horn: Denise Baker
Baritone: Adam George
Eb Bass: Wayne Jenkins
Bb Bass: Nigel Buist
Percussion: Nicola Thomas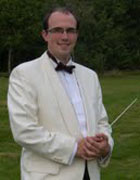 History:
The exact date of the formation of the band is unknown but there was a competing band in the town in 1915.

The Pontardulais Town Silver Band was reformed in 1945, and continued to perform under several conductors winning many local contests.

In 1955, the band won the Third Section National title, and repeated the feat the following year in the Second Section. They also won the CISWO National Third Section championship in 1974 - the first time the trophy had been won by a Welsh Band.

In 1985 saw the first success at the National Eisteddfod of Wales and further victories have come in 1993, 1998 and as Championship winners in 2003. The band was joint runners up in the 2009 Welsh League.

Conductor:
Paul began playing the trombone at the age of 11 with Pontardulais Junior Band and soon rose through the ranks to enter the Senior Band a year later.

He played in all seats in the trombone section, and became solo trombone at the age of 15.

In 2002, he joined BAYV Cory, and was a member of the band that won the British Open Championship. He remained for three years before returning home to the 'Bont'.

Paul has gained wide experience as a soloist, winning the South Wales Solo Champion title on several occasions. He also competed in the BBC Young Musician of the Year and BBC Radio 2 Young Brass Soloist competitions.

He was awarded the runners up prize in the National Association of Brass Band Conductors competition in 2008 and since leading Pontardulais from 2006, they have achieved promotion to the Championship Section in Wales.

Under his direction Pontardulais became the last band to beat the current British Open champions, Tredegar, when winning South East Wales Contest in late 2009 – the band's first ever win at Championship level.

Test Piece opinions:The band have really enjoyed working on such a challenging and demanding piece.

It seemed quite deceptive at first, but more the band have played it, the more we have started to get out of it.

The piece will challenge every band on the day and will separate the best from the rest!
---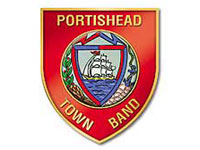 Portishead Town
Conductor: Ian Dickinson
Region: West of England

Website: www.portisheadtownband.co.uk

Qualified: Winners (Ian Dickinson)

Principal Players:
Principal Cornet: Rob Perham
Solo Euphonium: Dale Price
Solo Trombone: Kevin Gaskell
Soprano: Ruth Boyles
Flugel: Steve Tripp
Horn: Lesley Lee
Baritone: Chris Peacock
Eb Bass: Derek Horsfall
Bb Bass: Andy Jowett
Percussion: Pete Bedowes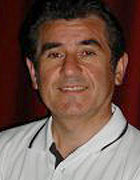 History:
The band has moved consistently up from the Fourth Section to Championship Section since its formation in 1960.

Over the last 15 years, the band has won numerous prizes at regional and association test piece contests and entertainment events. They have also appeared at the National finals twice before, in the Fourth and Third Sections.

Conductor:
For a number of years, Ian was renowned as one of the finest flugel horn players in the banding movement.

As a member of Sun Life (Stanshawe) Band, he achieved many successes that most players only dream of, including winning the British Open Championship.

Ian's musicality and experience is clearly rubbing off on the band. Since his appointment as MD, they have seen a remarkable improvement in the quality of sound and technique, and this has been reflected by a number of excellent contest and concert achievements.

Test Piece opinions:
The band is really enjoying that the piece, which is enjoyable musically and challenging to work on. It's already been performed it in a recent concert and the crowd loved it too.
---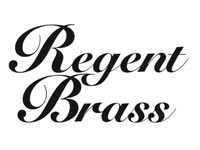 Regent Brass
Conductor: Alan Duguid
Region: London & Southern Counties

Website: www.regentbrass.com

Qualified: 2nd (Alan Duguid)

Principal Players:
Principal Cornet: Andy Lenton
Solo Euphonium: Sean Whyte
Solo Trombone: Paul Van Uden
Soprano: Manuel Vögtli
Flugel: Jeanette D'Costa
Horn: Martin Pearce
Baritone: Michael OShaughnessy
Eb Bass: Adrian Parker
Bb Bass: Ian Whyte
Percussion: Sharon Kyle/Edward Parker


History:
Based in Willesden, NW London, Regent Brass was founded in 1985 by a group of young musicians in the London Borough of Brent.

In 1988 Regent won the Third Section National title and six years later won the L&SC Area at Championship level. Regent has appeared at the National Finals on seven occasions.

This year, to mark the band's 25th anniversary, the band came 2nd at the Area contest, following with 2nd place at the Crawley Contest. In 2011 the band will be promoted back to the Championship Section.

Regent Brass has appeared in concerts and contests throughout the UK and has toured Europe and the USA. It has appeared on all the major UK television channels and provided the brass band for the critically acclaimed film, 'Nowhere Boy' about the early life of John Lennon.

Regent Brass receives no funding from outside sources, relying entirely on subscriptions from band members, donations and paid engagements.

Conductor:
A native of Aberdeen, Alan completed his degrees at the Royal Scottish Academy of Music and Drama, studying composition with Dr Gordon McPherson and Rory Boyle and conducting with Alasdair Mitchell.

In 2001, Alan won the Scottish heat of the NABBC Conductor Competition, going on to represent Scotland at the NABBC finals in 2003.

Since his first conducting engagement with Bon Accord Band in 2000, Alan has worked with a range of ensembles and has also had the good fortune to work with bands outside the UK, including the FDF National Band from Denmark and Tokyo Brass Concord from Japan.

Since relocating to London in 2006, Alan has been the MD of Regent Brass, guiding the band to this appearance at the National finals and promotion to the Championship Section in 2011.

Test Piece opinions:
The 26 members of Regent Brass probably have at least 30 views about the test piece, but believe the piece suits the band who have put a good deal of time and effort in trying to ensure they do themselves justice in Harrogate.
---
Silk Brass
Conductor: David Holling
Region: North West

Website:

Qualified: 2nd (David Holling)

Principal Players:
Principal Cornet: Mark Davies
Solo Euphonium: Andrew Ingleby
Solo Trombone: Andrew Snelson
Soprano: Tim Brocklehurst
Flugel: Claire Gooder
Horn: Andrew Bradley
Baritone: Rob Dale
Eb Bass: Ian Fieldhouse
Bb Bass: Nic Bracegirdle
Percussion: Rob Livsey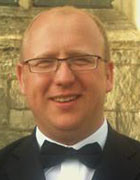 History:
Silk Brass began life as a 10-piece brass group in 1997, but now boasts a full compliment of players, a set of new instruments and it's very own bandroom at Marton, just outside Macclesfield.

Until 2009 AstraZeneca sponsored the band, but it can still boast support from its 'local', The Davenport Arms, who became music sponsors in 2007.

Silk Brass is in great demand and is busy throughout the year, but the annual highlight is the series of sell out Christmas concerts, which are enjoyed by an audience of well over 2,000 people

In 2008 Silk Brass were invited to record a session for BBC Radio 2's Listen to the Band – which the Daily Mail praised as a 'polished debut'.

Silk Brass have consciously tried to make sure that other organisations benefit from their work, either through fundraising efforts or by helping them to raise awareness of their cause - and this has now become the cornerstone of their own concerts

The band has recently undertaken and completed a full uniform and instrument replacement/refurbishment programme.

Conductor:
David Holling is a multi-instrumentalist and teacher.

He specialises in all brass, saxophones, drum kit, piano (including jazz), bass guitar, guitar, voice (tenor), music technology and music theory.

Test Piece opinions:
The band recognises the difficulty that all bands will have performing what was once a Championship Section test piece, and are well aware of our own position having only this year been promoted to the First Section.

That said, the band has enjoyed finding music in 'Diversions', and will do all it can to prove it's worth within the competition.
---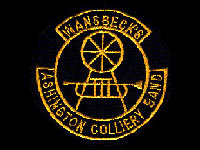 Wansbecks Ashington Colliery
Conductor: Steve Malcolm
Region: North of England

Website:

Qualified: 2nd (Steve Malcolm)

Principal Players:
Principal Cornet: Brian Cameron
Solo Euphonium: Richie Wallace
Solo Trombone: Chris Gray
Soprano: Dick Stacey
Flugel: Kerry Cameron
Horn: Stephen Perry
Baritone: Bill Jones
Eb Bass: Ryan Breen
Bb Bass: Trevor Herbertson
Percussion: Alan Watkinson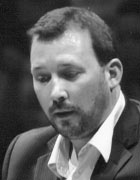 History:
Formed as Ashington Public Band in 1930, the band became the North Seaton Colliery Band until 1961 when the colliery closed.

In 1961, Ashington Colliery asked the band to represent their colliery and so the band returned to Ashington. This partnership lasted until 1988 when the colliery closed. During these partnerships the miners using their own pay, with a levy of 1d or 3d, financed the band.

A good relationship was established with the local authority and it was through this that they became twinned with the Volmetaler Music Group of Schalkmuhle in Germany, a partnership that has lasted more than 30 years.

The local authority gives the band grant aid, which enables it to continue the area's brass band heritage, and so they became Wansbeck's Ashington Colliery Band.

The band has made steady progress through the sections and this year will make its fifth appearance at the National finals since 2003.

Conductor:
Stephen played for many years in the bass section of the Reg Vardy Band, and became the resident conductor of the band in 1997.

In 2007 Stephen took on the role of MD of the GT Group Peterlee Band and has enjoyed contest successes with many bands in the North of England.

Test Piece opinions:
The band have enjoyed the challenges set by the piece.
---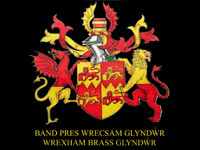 Wrexham Brass (Glyndwr)
Conductor: Wayne Ruston
Region: Wales

Website: wrexham-brass.webs.com/

Qualified: 2nd (Wayne Ruston)

Principal Players:
Principal Cornet: Graham Taylor
Solo Euphonium: Chris Aubrey
Solo Trombone: Ian Pritchard
Soprano: Rachael King
Flugel: Paul Martin
Horn: Alison Rusden
Baritone: Mike Amplett
Eb Bass: Simon Parry
Bb Bass: Alex Jones
Percussion: Chris Rusden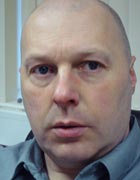 History:
Wrexham Brass (Glyndwr) was formally known as Rhos Silver Band, and was originally formed in 1884 in the unique village of Rhosllannerchrugog, near Wrexham.

The band later became the Hafod Colliery Band and grew to be an integral part of the local community. After the closure of Hafod in 1968, the band was renamed Rhos and District Silver, reflecting the change in playing personnel and the extension of outreach of the band to the surrounding Wrexham area.

It was during 2001 that the band changed its name to Wrexham Brass (NEWI) and later to Wrexham Brass (Glyndwr), as the band had become homeless due to financial constraints on the local Rhos council. The band is now resident at Glyndwr University in Wrexham.

The band was Pontins First Section winners in 2003 and 2004 and National Second Section Champions of Great Britain in 1997.

The band has enjoyed a successful 2010, coming runners up Welsh Area, being placed 5th at the Senior Trophy and coming second at the National Eisteddfod of Wales 2010

Conductor:
Wayne was born in Telford and stared playing trombone at the Abraham Darby School.

He later joined the City of Coventry (Jaguar) Band who he played with until 1985, being part of their 1981 British Open victory.

After this he turned his attention to conducting starting off with Jackfield raising them to the First Section from non contesting status, achieving four National Final appearances in six years in the process.

He has also conducted Woolly Pritchard Sovereign Brass and City of Coventry, and became resident conductor at Desford Colliery Band.

Now MD at Wrexham, he has enjoyed success on the contest stage with numerous performanc es. Wayne is a peripatetic brass teacher in Shropshire, and until recently was the conductor of the Abraham Darby School Band.

Test Piece opinions:
A fantastic test for all the bands, and a great choice for bands wishing to be Championship next year.