2010 English National Championship - Introduction & Prediction
23-Jun-2010
Has the chance of an English success story at a major championship been dealt another kick in the nuts? Preston may give us all the painful answer.
---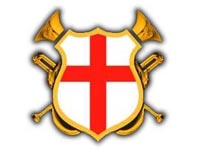 It's strange how things come full circle.

Four years ago on a sun baked Saturday afternoon, hopes for ground breaking English competition success were dealt a kick in the nuts – literally in the case of Wayne Rooney, against Portugal in the quarterfinals of the World Cup in Germany.

It was also the same story for the English National Championships that took place on that fateful day at The Lowry Centre too.

Hype and build up

All the hype and build up, all the talk of it becoming 'the most innovative brass band contest in the world' and hi tech multi media contesting imagination. It all, rather predictably, ended in anti climax and disappointment.

And it wasn't just a Portuguese defender still feeling the painful after effects of a well placed size 8 below the belt come the final whistle either.

Ulrika

Sponsors made hastier exits than Sven Goran Erikson from Ulrika Johnson's boudoir, the organisers opted for a down grade change of venue, the entry criteria was altered, the innovative judging methods dropped, contest goers had to endure a well meaning, but totally inappropriate bit of pulpit preaching, the credit crunch hit and more than a few bands opted for 'a change of priorities'.

Just about everyone who is anyone made sure they stuck the boot in.

It would be easy to blame the British Federation of Brass Bands for the mess the English National Championship contest now finds itself in, but others must take their fair share of the responsibility too.

Future participation

No wonder, four years on and future English participation at a major championship could well be coming to a disappointing end – and not just in South Africa either.

The English National has become a contest cursed by bad luck and poor judgement (although this year the contest should be over well before Fabio and his lads take to the field for their possible quarter final appearance at 7.30pm the same day – or not depending on their last group game)

Fearsome

The end result is a competition that sees just nine bands taking to the field at Preston Guild Hall to tackle a fearsome test piece in 'Eden' by John Pickard for the benefit of adjudicators, Derek Broadbent, Kevin Wadsworth and David Horsfield.

And at £15 a ticket for Jo Public, it may well be just for their benefit too.

English assault

So which of Black Dyke, Fairey (Geneva), Fodens, Hammonds Saltaire, Leyland, Pemberton Old Wigan DW, Reg Vardy, Skelmanthorpe or Rothwell Temperance will emerge triumphant to hopefully (and there is still that little financial caveat to overcome) lead the English assault for glory in Montreux next May?

Favourite

The pre contest favourites is without doubt the reigning champion Black Dyke, but despite their undoubted excellence, they haven't enjoyed a great deal of good fortune on the contesting stage so far this year.

It's not often that Dyke come to a contest on the back of two 4th places – at Bradford and Linz, and whilst it would be a major surprise not to see them celebrating retaining their title come Saturday evening, it isn't as much of a forgone conclusion that many may imagine.

Messy

Meanwhile over at Foden's, things have been a bit of a state of almost French inspired flux after the rather messy ending of their highly successful partnership with Garry Cutt.

Whatever the reasons behind it all, Foden's usual serene contesting preparations will have been jolted, although the actual player changes have been minimal.

The quality remains very firmly in place though and with a set of key players the envy of just about any rival and with the arrival of a determined and artistic MD in James Gourlay, this could be their moment to remind everyone just how good a band they are.

Trio of bands

The a trio of bands that could well benefit from any chinks in the armour of the short priced favourites of Dyke and Foden's could well be Fairey (Geneva), Leyland and Rothwell Temperance.

Interest

A great deal of interest will surround the appearance of Russell Gray and Fairey (Geneva).

The Scotsman knows this score very well indeed, having led Leyland to victory on it at the National Finals in London in 2005, whilst the band will have taken great confidence from their recent showing at Whit Friday.

That may not be the most accurate of form guides, but there is no doubting the air of renewed confidence around the Stockport outfit in recent weeks, and that could well be turned into a possible first major victory since the National win of 2003 if things go their way.

Punters bet

Leyland meanwhile could be the punter's each way bet for a podium finish at the very least, after showing impressive form on both the contest and concert platforms this year.

Philip Harper's contest debut with the band gives their appearance added spice, and is the latest exciting choice of MD to front the band (following on from Jason Katsikaris).

He is not afraid to put his musical neck on the block either (although he did lead BTM to 16th place on the piece at London in 2005), and with an impressive looking line up of playing talent at his disposal a repeat win is not out of the question by any means.

Well prepared

There is no doubt that Rothwell Temperance will come to the contest well prepared.

Where other bands have had their ups and downs of late, Dave Roberts and his outfit has quietly and effectively gone about their business.

Solid, confident, and as shown at Bradford, playing to the top of their impressive form, they will also benefit from their MDs experience on the piece, which saw him lead Sandefjord Brass Symposium to an impressive victory in the First Division of the Norwegian Championships.

No longer a dark horse at the majors, this is a band that could be on the cusp of a serious title winning performance – and it could well be here.

Surprise or two?

These are surely the bands in with the realistic chance of taking the title on the weekend, although the contest could well throw up a surprise or two, despite the formbook saying otherwise.

Reg Vardy come on the back of three fluctuating performances this year – one a decent one in winning the Area, one a touch unlucky in coming 10th at the Grand Shield, and one a touch awful in coming 19th at the All England Masters.

They have experienced 'Eden' before in coming 10th at London under Ray Farr in 2005, so they know just what they will have to do if they are not to be just 'the best of the rest' on the weekend.

Confidence

Confidence certainly won't be in short supply for Pemberton Old Wigan DW.

Mark Bentham continues to draw impressive performances out from his band, and after just missing out on a British Open qualification place at the Grand Shield they were a touch unlucky not to have come a bit higher than 11th at the Masters.

'Eden' though is perhaps the hardest test this up and coming band has faced, so youthful enthusiasm may not be quite enough on this occasion to make an impression on the prize list.

Outsiders

That leaves the two outsiders of Skelmanthorpe and Hammonds Saltiare.

There can't be many players left in the Hammonds Saltaire ranks who were in the then YBS band when they came 5th at London under David King way back in 2005.

However, the current First Section outfit has been making solid (if at times, very unlucky) progress under the baton of Morgan Griffiths.

Their performance in coming 11th at the Grand Shield wasn't anything to worry the big boys here, but given the band's appetite to pit their wits against the heavyweights you may fancy their chances of them taking a scalp or two.

Bloody noses

Meanwhile Skelmanthorpe has also shown that it can bloody a few noses in the rough and tumble of the top section playground, and with a wily old MD at the helm in John Roberts they will be well prepared for sure.

However a disappointing outing at Blackpool, where they ended up in the relegation zone, won't have boosted the confidence ahead of this stern test. It is a baptism of fire for them on their debut.

The contest kicks off at 10.15am with the appearance of the Natural State Brass Band from the USA giving a short concert, before the contest itself starts at 11.30am.
---
4BR Prediction

As for a prediction in a nine band field (six of whom played last year) that seems to have a very clear dividing line in quality?

Black Dyke is the band to beat without a doubt, and if they play to form they should take the title and the short straw of raising around £15,000 to get to Montruex.

The £4,000 first prize and extra grand off the BFBB and Besson should come in handy then. Will the BFBB be making the same 'grand' gesture to the Welsh and Scottish bands we wonder?

Foden's still have the look about them to push the reigning champion the closest, whilst Leyland and Rothwell could well battle it out for the final podium placing.

Fairey (Geneva) should have enough about them to make it into the top five whilst the final top six place could be Reg Vardy's if they can gain a touch of overdue consistency.

The remaining three bands will perhaps battle it out for honour amongst themselves, with Pemberton our dark horse.

1. Black Dyke
2. Foden's
3. Rothwell Temperance
4. Leyland
5. Fairey (Geneva)
6. Reg Vardy

Dark Horse: Pemberton Old Wigan