Black Dyke Brass Symposium - Sunday Gallery
15-Jun-2010
Images from the Sunday at the 2010 Black Dyke Symposium at Leeds Town Hall.
---
2010 Black Dyke Brass Symposium
Pictures by Iwan Fox


The brand name says its all...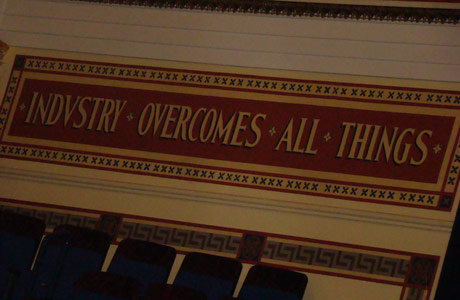 Hard work and a touch of inspiration is all that is needed...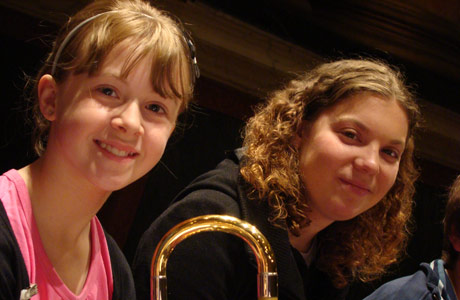 Young smiles of enjoyment form two members of the massed bands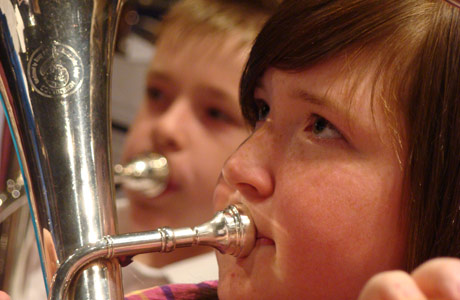 Concentration...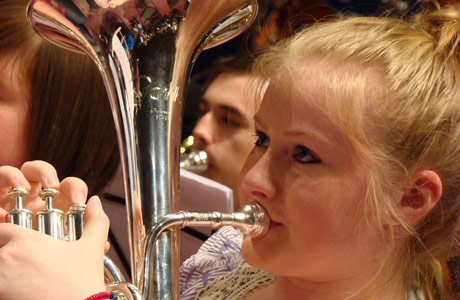 Eyes on the MD...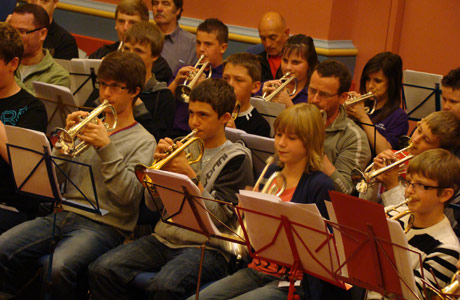 Massed cornet ranks enjoy the Cornet Spotlight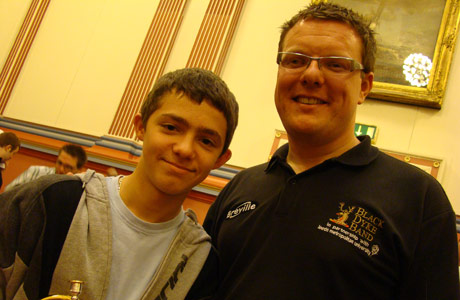 13 year old Smain Mokrane meets his hero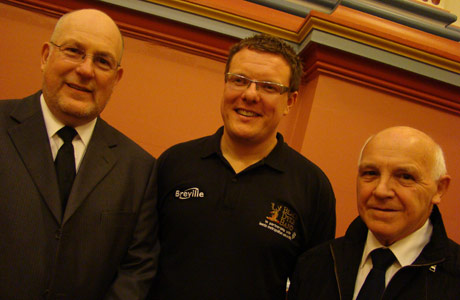 And Richard Marshall meets two of his...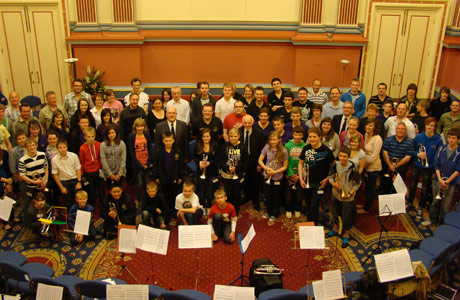 60 plus! The cornet delegates line up for their picture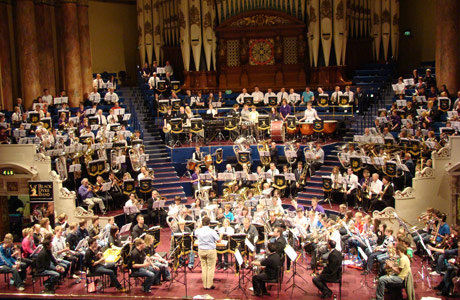 Massed ranks beneath the great Leeds Town Hall organ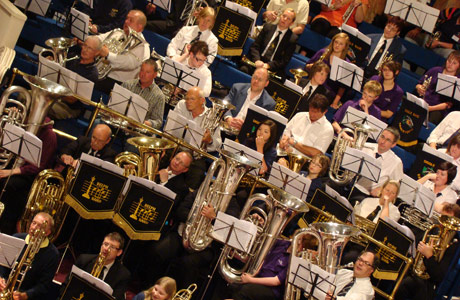 Plenty of brass on display on Sunday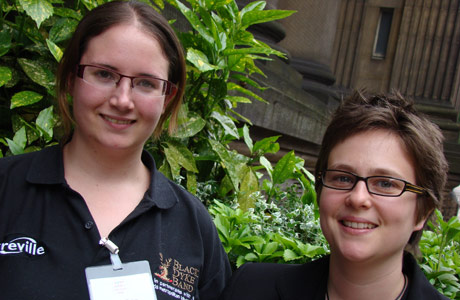 Leading compositional talents: Andrea Price and Emily Howard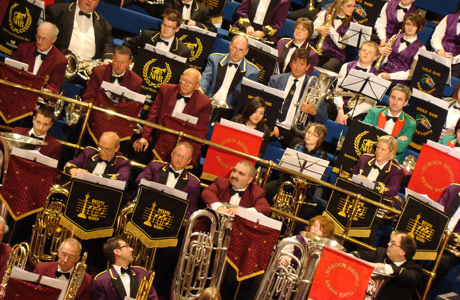 Multi coloured uniforms at the Sunday concert