Letter from Oz - Part Two - Dr Roy Newsome in Australia
21-Jun-2010
Dr Roy Newsome and wife Muriel continue their adventures in the land downunder.
---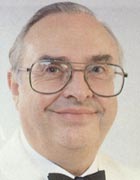 After the excitement of Sovereign Island on the Gold Coast and our stay in Cairns, we took an early morning flight back to the Gold Coast, where we were again met by David and Rosie and driven to their beautiful home in Byron Bay, New South Wales.
Whales and Dolphins
We arrived at the Beach Café in time for a scrumptious breakfast, before setting out on a tour of local sights, including whale and dolphin watching from Byron Lighthouse.

Cape Byron was named by the famous James Cook - Circumnavigator (an old friend of mine since '74!) after John Byron, himself a circumnavigator and grandfather of the famous poet, Lord Byron. Champagne on the balcony preceded dinner in the home of David and Rosie.
Tall Stories
On Wednesday we renewed our acquaintance with Ken and Jill Melody. I first met Ken back in 1982, when he and his band - Hawthorn City - participated in the British Open Championships in Manchester. This was a particularly memorable day for me, as I led Besses o' th' Barn Band to victory playing 'Three Figures' by Herbert Howells. Today we visited Minyon Falls, and had fun with a small colony of kookaburras. Following afternoon tea we returned to Byron Bay for dinner, an evening of brass band music and the exchange of a few yarns and tall stories.

More Beach and Succulent Seafood
Thursday began with a BBQ brunch at Watego's Beach, just a few minutes away from David's place, Then followed a tour of Lennox Head - scene of recent tornado damage, and home of Byron Brass Summer School. We then had sight of Mount Warning - famed for a great historic volcanic eruption, before entering the hippy town of Mullumbimby. One of several 'happy hours' followed, this one at Byron Beach Hotel. Locally-caught king prawns and salmon provided dinner this evening.

On Friday, David took us to Brunswick Head for a lunch of locally-caught fish cooked in beer batter, followed by a stroll through the village to the headlands and a surf life-saving club.

Saturday, and on to Broken Head - Muriel being photographed with local 'surfies'. Then to a local beauty spot, Coopers Shoot, and breathtaking views of the northeast New South Wales coastal region, with lunch at the very splendid RSL (Returned Services League) Club in nearby Ballina, along with some impressive whale-watching.

Sydney here we come
A leisurely Sunday morning included some local shopping, with a BBQ lunch at home prior to our flight to Sydney.

Roy Newsome