2010 European Brass Band Championships - Welcome to Linz
25-Apr-2010
There is plenty to enjoy in Linz but some things may be better diplomatically left alone
---
Linz is the third largest city in Austria and capital of the state of Upper Austria (or Oberosterreich) and was the 2009 European Capital of Culture.

Present name

The city straddles both sides of the wonderful River Danube and is home to around 200,000 people. It's been an important trading and industrial centre ever since the Romans came here (they called it Lentia) and after they scuttled off home it took its present name around 799AD.

At one time it was the most important city in the Habsburg Empire, when Friedrich III spent a few years lording it over one and all. After his death though it never quite recovered its former importance, although it remained an important trading centre.

Famous

It's had its famous (and infamous) sons, with the mathematician Johannes Kepler and composer Anton Bruckner, two who are celebrated with pride, whilst Fred Astaire's father also came from this neck of the woods, and the fruity old tenor Richard Tauber.

A certain pair of Adolf's are not so fondly remembered however.

Both Hitler and Eichmann, spent some years here in their youth, whilst Hermann Goring set up a huge steel works during the Second World War. The notorious Mauthausen concentration camp is just 25 kilometres away from the city.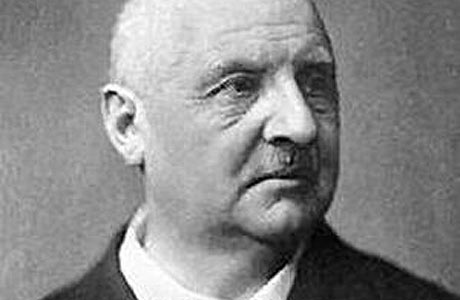 Anton Bruckner - a famous son of Linz

Places to visit

There are happier places to visit however.

The magnificent St Mary's Cathedral is a wonderful example of the European Gothic revivalist style of architecture, whilst there is also the lovely pilgrimage church of Postlingberg, and of course the eye catching Brucknerhaus Concert Hall.

There is a great deal of cultural diversity to be found in the city, which is home to a renowned independent, as well as publicly funded, music and arts scene, centred on the 'Kulturmeile' (Culture Mile). This is a park alongside the river that is usually full of vibrant youth in the summer enjoying organised as well as impromptu performances.

There are four main colleges and universities in the city, including the Johannes Kepler University, which has a student population of over 13,000, as well as the Arts and Design, and the Bruckner Universities.

Different

If you want to enjoy something a little different then there is the excellent Lentos modern art gallery on the south bank of the Danube, which is illuminated at night in various shocking colours – from pink to blue.

The AEC is a significant world centre for new media arts, whilst those who want to enjoy a bit of sport can toddle off to visit the Gugl Stadium, home to LASK (Linzer Athletik Sport Kulb), the third oldest football team in Austria.

All this and at its epi-centre this weekend is the European Brass Band Championships.

Welcome to Linz.