2010 European Brass Band Championships - The Composers
25-Apr-2010
Two very interesting composers have produced the set works to be played in Linz this weekend.
---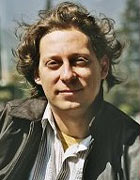 Thomas Doss

Thomas Doss was born 1966, in Linz, Austria, into a musical family (both parents were active orchestra-musicians).

His undergraduate degree took place at the Brucknerkonservatorium Linz in music education, with an emphasis in trombone, composition, conducting, and piano. Subsequent studies took place in Salzburg, Vienna, Los Angeles, and Maastricht (Limburg).

Doss' debuted with the Wiener Kammerorchester in 1988. He held residencies with various opera houses and festivals, working as both conductor and composer with, among others: the Brucknerorchester Linz, Philharmonisches Orchester Erfurt, Wiener Kammersinfoniker, Westfälisches Sinfonieorchester, Philharmonisches Orchester Budweis, Südböhmische Kammerphilharmonie, Wiener Kammerchor, Neue Philharmonie Frankfurt, and the Österreichisches Ensemble für neue Musik.

He is known for collaborating with artists from many different genres, such as Harri Stojka, Chris de Burgh, Thomas Gansch, John Williams, Steven Mead, Christian Maurer, as well as many others. His passion for wind and brass ensembles have taken his expertise and talent around the world. He has maintained a close relationship with the Mitropa/Dehaske publishing house since 2001 and has published numerous scores and CD's with them.

Teaching and coaching have also become an increasingly important part of Doss' work. Many of his students are award-recipients at international competitions.

He also leads workshops and masterclasses at institutes across Europe, such as the Konservatorium Groningen (Netherlands), Lemmensinstitut (Belgium), Konservatorium Gent (Belgium), Universität Mainz (Germany), Musikuniversität Wien, and Anton Bruckneruniversität Linz (Austria).

Doss' has been the coordinator for the "Ensembleleitung des oberösterreichischen Landesmusikschulwerk" since 2006.

He is professor of conducting at the Konservatorium Wien Privatuniversität and consults institutes looking to improve and further their conducting programs.
---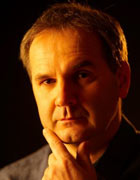 Albin Zaininger

Albin Zaininger was born in Wels in Upper Austria in 1962 and was educated at the Matura am neusprachlichen Gymnasium in Wels, graduating from its high school with a degree in modern languages in 1981.

His college studies took place at the Studium an der Hochschule, where he graduated in 1988 after five years of private study.

His professional musical life as a percussionist saw him perform with many leading orchestras as well as the small ensemble groups 'Talking Mallets' and 'Trio Milonga'.

He has also played percussion with Brass Band Oberosterreich and has undertaken a number of well received projects with actor Franz Strasser.

In 1984 he became a teacher at the Upper Austrian State Music School, latterly as head of their percussion department. In 2006 he was appointed Director of the Regional Music School in Machtrenk.

He continues to be a sought after adjudicator and has become a prolific composer, largely of wind music, although he has had another work, entitled 'Kathyr' published for brass.