2010 European Brass Band Championships - The Adjudicators
25-Apr-2010
4BR has a look at the six men in the box this year for both the Championship and B Section contests.
---
Championship Section: Set Work & B Section: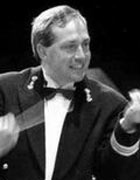 Maurice Hamers

Maurice Hamers was born in 1963 and studied trumpet at the Conservatoire of Maastricht.

He has directed winning performances in the Excelence Class at the Dutch National Championships on several occassions including conducting Brass Band Limburg to the National title in 1991 and 1993.

He directed Brass Band Limburg at the European Championships in 1992 in Cardiff where they 11th overall and again in 1994 where they came 3rd overall in Montreux.

He has adjudicated at numerous musical festivals as well as directing many other ensembles, including the Navy Band of St Petersburg in Russia and the Royal Military Band of the Haye.

He has adjudicated at the European Championships in 2001 in the set work section.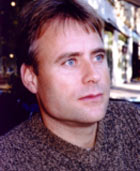 Torstein Aagaard Nilsen

Aagaard-Nilsen grew up in Kabelvog on Lofoten (North-Norway). From 1986 to 1990 he studied at the university as well as at the conservatory of Bergen.

From 1990 to 1994 he worked at this conservatory as a teacher of contemporary classical music. Furthermore, he was leader of the Autunnale-festivalen - (Music Factory and Autunnale), also in Bergen.

In 1992 and 1993 he arranged and composed for the Forsvarets Stabsmusikkorps Vestlandet - Norwegian Army Band, Bergen (NABB), writing, among other works, Arctic Landscape.

In this period Aagaard-Nilsen wrote many works for wind band and brass band.

Aagaard-Nilsen works as conductor of various school- and amateur orchestras, and also as a teacher as the Manger Folkeh-gskule.

He founded the forum Av garde together with Ketil Hvoslef, Jostein Stalheim and Knut Vaage.

As a composer he has written for orchestra, chamber ensemble, choir, wind band and brass band. His test pieces Seid and Aubade - Dawn Song of the Fabulous Birds have both been used as the set work for the Championship Section at the European Championships.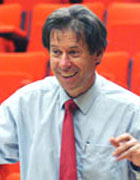 John Wallace

Trumpet virtuoso John Wallace, one of the world's most brilliant instrumental soloists, occupies a unique international position as a highly and widely sought after performer, educator, ensemble organiser, researcher and original programme planner.

Wallace was born in Fife, Scotland, where as a young boy he was inspired by the expressive brass playing of the local bands.

He read music at King's College Cambridge and then quickly found that his brilliant trumpet playing placed him in great demand by the top London orchestras. At a very young age he joined the London Symphony Orchestra, but quite soon became the Principal Trumpet of the Philharmonia Orchestra.

Whilst there he received invitations to play concerti and recitals, and soon he became established as one of the world's most sought after trumpet soloists.

His lively imagination and spectacular virtuosity inspired many contemporary composers to write concerti for him - the list is remarkable and includes Sir Malcolm Arnold, the late Tim Souster, Harrison Birtwhistle Sir Peter Maxwell Davies, Robert Saxton, Dominic Muldowney, James MacMillan and Mark Anthony Turnage.

John Wallace's broad and eclectic interests led to his creation of a remarkable new brass ensemble, which he called The Wallace Collection.

After nearly twenty years with the Philharmonia Orchestra John Wallace decided to concentrate on his career as a soloist, researcher, educator and director of the Wallace Collection.

He continues to give recitals and masterclasses around the world and has taken part in Arts Council tours in the UK and Australia and British Council events in South Africa and Russia..

He himself is researching the entire history and development of the trumpet for publication by the Yale University Press. He is also co-editor, with Professor Trevor Herbert, of the Cambridge University Press Companion to Brass Instruments.

In 1995 John Wallace was awarded the OBE in the Queen's Honours in recognition of his services to music.
---
Championship Section: Own Choice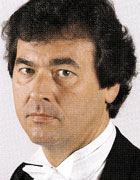 Peter Bassano

Peter Bassano is descended from a family of Venetian musicians brought to England by King Henry VIII in 1540, in order to augment and improve the King's Music, the Tudor Court's wind and string consort.

He studied trombone and singing at the Royal College of Music, where until last summer he was Professor of Trombone and Sackbut and Head of Brass.

As a trombonist, he was a member of the Philharmonia Orchestra for twenty seven years but retained a commitment to the performance of early music, playing the sackbut for David Munrow's Early Music Consort, the English Baroque Soloists, the Gabrieli Consort and His Majesties Sagbutts and Cornetts.

He was the founder and Artistic Director of the brass quintet, Equale Brass.

For more than fifteen years he has been conducting, having periods of study with Sir John Eliot Gardiner, Nikolaus Harnoncourt, Elgar Howarth, Jorma Panula and Bramwell Tovey.

He is Music Director of The Equale Baroque Players, The Gentlemen of the Chappell. He was assistant conductor to Paul McCreesh and his Gabrieli Consort and Players on his award winning Venetian Coronation and Music at San Rocco and Sir John Eliot Gardiner for his Berlioz Romeo and Juliet recording projects.

In Great Britain, he has conducted at the Royal Festival Hall in the Royal Philharmonic Orchestra's International Series and at the Royal Albert Hall and at Symphony Hall, Birmingham.

In addition he has made several Festival appearances at Chester, Greenwich, Nottingham, the Three Choirs (Worcester Cathedral), as well as performances abroad with the Helsinki Philharmonic, Royal Danish Academy Symphony and Royal Oman Symphony.

In January 1995 he was one of the first conductors to appear at the newly built Paris concert hall, Cité de la Musique. He returned to this major Paris venue in July 1998 to conduct two concerts with the Grimethorpe Colliery Band to ecstatic reviews and high profile TV coverage.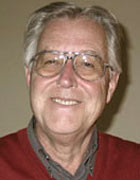 Edgar Seipenbusch

Edgar Seipenbusch was born at Velbert in Germany in 1936. He started playing the violin at the age of six and took up the piano four years later.

He studied violin, piano, composition and chamber music at the Cologne High School for Music and became the first violinist of the Cologne University String Sextet which made a number of concert tours in Europe.

He became second concert master of the Rhenish Chamber Orchestra in 1958, becoming its leader two years later.

Since 1962, Seipenbusch has worked with all the great Viennese Orchestras in a wide range of activities. He was in charge of opera and operetta at St. Poelten and has made a large number of recordings with the Vienna Chamber Orchestra.

Between 1967 and 1972 he directed opera in Graz as well as guest conducting frequently in both Kiel and Frankfurt.

Edgar Seipenbusch has also been guest conductor of the Vienna Chamber Orchestra on many occasions. In 1972 he became director of the opera at Innsbruck and has since worked on many TV productions with ORF and in Germany.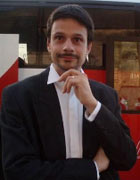 Jean-François Bobillier

Jean-François Bobillier was born in 1973 and since 2006 has been the conductor of the Swiss brass band Ensemble de Cuivres Valaisan.

He played with his local Echo Orny band and completed his studies in euphonium and conducting at the Conservatory of Sion in 1994.

In 1995, he trained at the military academy of music in Zurich, training that will lead different military orchestras. He decided to devote himself exclusively to music and studies under Hervé Klopfenstein and Jean Balissat at the Conservatoire de Lausanne, where he graduated in 2001.

He has also studies at various academies and had conducted at symphonic ensembles in Cernay (1997), Sarajevo (1998) and Pontarlier (2001).

He has been the head of the School of Music 'Cadets Geneva' for the past eight and is also Director of the Brass Ensemble 'Ambitus'.

He is also in demand to work as an adjudicator at various competitions and was guest conductor of the professional Aulos orchestra between 2004 and 2007.

His musical career has been rewarded by two cultural merits of the Commune of Orsières.