2010 London & Southern Counties Regional Championship - Championship Section: retrospective
25-Mar-2010
It was a bit of a one horse race at Stevenage as Redbridge did a passable impression of Shergar to win their Area at a canter.
---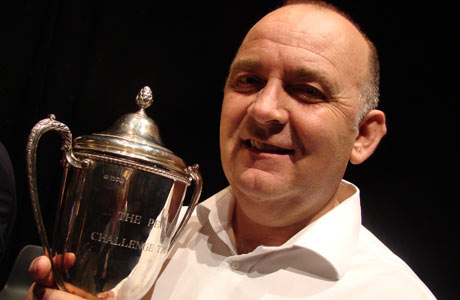 Wise man: Redbridge's MD puts his hands on the London silverware

As brass band contests go this was more a tacit endorsement of a forgone conclusion.

There was an unqualified acceptance that Redbridge Brass would win the London & Southern Counties Regional contest for an eighth time in nine years, before, during and after they played.

Nobody close

So despite their excellence in producing a highly polished performance of 'English Heritage', they may as well have stayed at home to put the first touches to their programme for their debut at Brass in Concert later this year.

Nobody came close to them.

It was hard to think of a time when a results ceremony so lacked a sense of climatic anticipation. Even the celebrations from the band on stage were more geared to enjoying the first contest appearance of 7 week old Alice Morgan, the tiny bundle of joy who fitted snugly into the top of the Regional Challenge Trophy held by winning conductor Jeremy Wise.

Improved

Redbridge is one of the most improved top section bands in the country since he took the baton, but they desperately need to be pushed hard by their rivals here if they are to make a lasting impression come the Grand Shield, London and The Sage.

That appearance at Brass in Concert is deserved acknowledgement of their enterprising attitude to entertainment contesting, but the real mark of excellence will surely be reserved for them if they can qualify for the British Open and start being a regular top 10 finisher at the Albert Hall. This win didn't much help them in that respect.

Shergar

Adjudicator Derek Broadbent summed up all his powers of diplomacy to try and create the illusion that the contest was more than the most obvious one horse race since Shergar won the Derby.

It was a generous, witty analysis, but the audience knew he was talking about the bands who battled to gain the second qualification place on offer when he said they '..all acquitted themselves quite well' and that there were '…two or three that were a little way above the rest.'

Thankfully, there was no reason for him to state the bleeding obvious – it would have been an insult to their musical intelligence.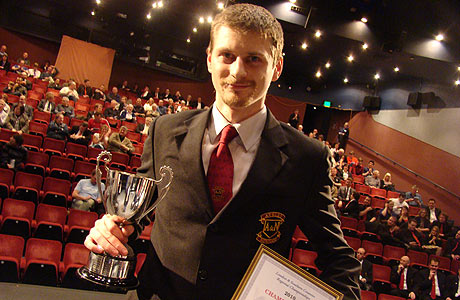 Return to the Albert Hall for Aveley

Meat on the bones

The real meat on the bones came when he expertly dissected the shortcomings heard on the day – from poorly played semi quaver runs to the simple rhythmic pulse of the largo and the lack of clarity in the first 20 bars of the piece.

Only one band did those things very well indeed, and that one band was Redbridge. The rest came nowhere close, in what was a collection of performances that at times ranged from the brave, bold and determined, to the bewildering, baffling and destructive.

Undercooked

The contest opened with Zone One Brass delivering a performance that was as undercooked as some of the meat pies in the Stevenage Arts & Leisure Centre canteen.

If only they had been able to put in detailed rehearsal time, then Richard Ward's fine reading wouldn't have sounded so bitty in execution. An alleged 3 hour work out on the morning of the contest strikes you not so much dabbing on the final cosmetic touches, but more like reconstructive surgery.

Even players as good as David Geoghegan on principal cornet need time to gel with colleagues on an ensemble work such as this, and as a result, a performance of genuine highs, and some noticeable lows consigned them to 4th place.

Zone One can count themselves unlucky however that they were followed by some pretty average fare.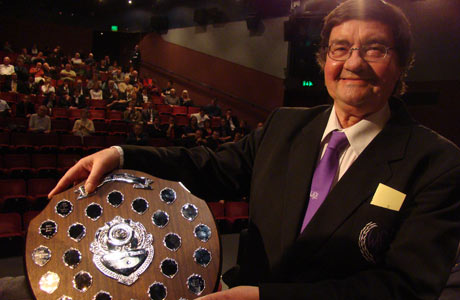 A determined third place for Wantage

Robust

Kidlington's robust effort was certainly brave, battling and rehearsed (and well directed by Catherine Underwood), but run out of ensemble cohesion and individual clarity well before its close to come a slightly unlucky 7th, whilst Milton Keynes Brass had at times as much traditional 'heritage' in their rendition as the town they hail from.

Paul Fensom found himself battling to save his well thought out reading from disaster on occasions, with potentially catastrophic moments overcome by his ability to drag some leading lines back from the abyss. It was a tired band and slightly relieved MD that took the sympathetic applause at its close.

Bedford's mature looking band produced a real old tub-thumper to follow.

Full of bravura playing, it was as rough as a junkyard dog at times, but just as committed to the cause. A little more finesse would have given it a better chance of ending higher than 11th, as it was a performance of character and almost bloody minded determination.

In contrast, City of Cambridge produced a solid rendition that benefited from a sensible approach to tempos and dynamics from the MD, but as a result saw the music become bland and uninteresting. Just a little daring could have seen them end higher than 8th.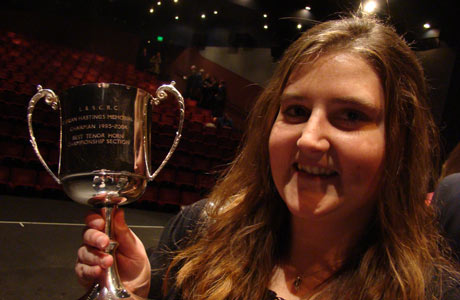 Best horn player Chloe Mallett

Filled up

The Gordon Craig Theatre then filled to hear the reigning champion, and they didn't disappoint with a performance of stature and polish.

Jeremy Wise's reading of the score was persuasively lyrical, whilst the technical contributions from the likes of Martin Britt on soprano, Chloe Mallett on horn and Matt Baker on principal cornet were classy and admirably secure.

Just the odd hint of poor tuning in the largo section and little blips and blobs chipped at the veneer, but overall it was a quality show, that saw the band produce a wonderfully rich ensemble tonality especially in the controlled closing sections.

The audience knew that they had most probably heard the winners and unfortunately streamed out of the hall as if there was a fire sale on at the DFS store across the road.

KM Medway were therefore faced by more empty seats than can be found at the House of Commons during an expenses debate, but to their credit, Melvin White and his band produced an enjoyable performance that although inconsistent, still caught the ear with its musicality. 6th place was a deserved return.

Meandered

From here on in the contest meandered to its conclusion, with Wantage producing a robust effort that was bold and colourful under the direction of Philip Bailey to come 3rd.

The solidity of the ensemble work was admirable, although the lack of dynamic variance and some solo insecurities meant that it sounded hard work for its reward. They won't mind more days like this though if such commitment brings more of these encouraging results.

Norfolk Brass had its moments (including a brilliant bit of camouflage work from the 4th man down in playing the soprano's pianissimo top Bb towards the end), but moments they were as what started with promise ultimately fell away amid the errors.

So too Sandhurst with a performance that at times struggled badly to overcome the technical difficulties in the score, and which left Ian McElligott with too many basic problems to address in the hope of finishing higher than 10th.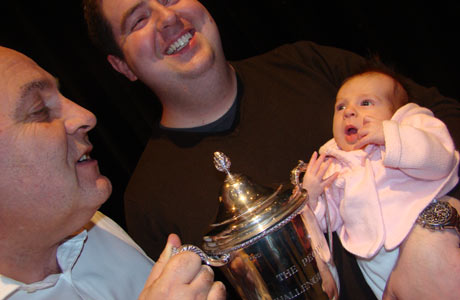 Baby talk for Jeremy Wise and the next generation of Redbridge performer...

One band

That just left the one band that could have possibly beaten Redbridge on a good day – but for Aveley & Newham, despite the end result of a qualification place at the Royal Albert Hall, this was not a good day – by any means.

So many fragilities in the ensemble (despite a fine bass foundation), combined with poor tuning and some rather desperate sounding solo entries made their eventual qualification one of serendipity more than anything else.

They will know they enjoyed a huge slice of fortune on the weekend.

The last band of the day was Clacton on Sea, who started wonderfully well only to see their chances disappear with some eccentric choices of tempo, especially in the quicker sections, which left the principal cornet player trying to play semi quavers at a speed David Childs would find difficult to make work. 9th place could have been higher if the breaks had been put on at times.

Well organised

All that was left was the awards, and for David Hobbs and his excellent team of helpers, the chance to pack away all the equipment in time for a cup of tea and a well earned rest after two hectic, but well organised days.

Any suspense though ended with Aveley's rather fortunate announcement of second place, before Redbridge picked up the cup, congratulated themselves on a job well done and headed home to contemplate much sterner challenges ahead.

Iwan Fox