2010 London & Southern Counties Regional Championship - Introduction and preview
17-Mar-2010
Forget the northern media attention one of the biggest brass band contests takes place in Stevenage this weekend.
---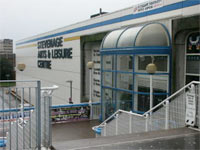 With all this media attention focussing on the decline of brass banding north of the Watford Gap, it is easy to forget that the London & Southern Counties Regional Championships are still one of the biggest brass band contests anywhere in the world.

Remarkable

Numbers may have declined from the peak at the turn of the Millennium, but it is still a quite remarkable feat that in an area perceived as not being a fertile brass band heartland, Stevenage can still burst at the seams with 77 competing bands – nearly double that taking part in Wales and the North East this weekend.

It is also a remarkable achievement brought about by the contest being so well run. Dave Hobbs and his team have to overcome all sorts of financial and bureaucratic hurdles each year to bring the bands to Stevenage.

Splendid job

They do a quite splendid job is coping with the myriad problems that arise on a weekend such as this – from lost registration cards to parking allocations, irate bandsmen to delighted winners. They deserve a heart-felt thanks from all the competitors.

The Arts and Leisure Centre isn't the most glamorous of venues, but it serves its purpose well enough. The acoustic may not have the purity of the Brangwyn Hall in Swansea or the décor have the faded splendour of St George's Hall in Bradford, but so what? The place does its job rather well.

Bit of success

What the region could do with though is a bit of National success from its bands.

Despite another year without a National Champion to celebrate, there was cause for optimism, especially at Harrogate.

The two top section bands endured pretty average days at the Royal Albert Hall, but at the International Conference Centre there was a podium finish and two top six places to enjoy, whilst the others qualifiers all delivered solid performances.

At other contests around the country bands from the region are doing rather well too – notably at Butlins and Pontins, and the local contests such as the scaba events in Folkestone are well supported.

Plenty then to be optimistic about, even if the media spotlight doesn't shine down here very often.