2010 North of England Regional Championship - Introduction and preview
17-Mar-2010
A warm welcome, bungee jumps and open air markets - and the bands are doing rather well too. No wonder people are smiling a lot more up here in Darlington.
---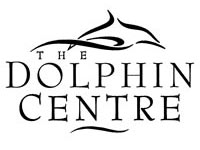 There is always a warm welcome to be enjoyed in the North East from a region that despite its lack of competitive numbers more than makes up for it with a voracious appetite for banding.

And although supporters have been starved somewhat of success from their own home grown bands over the last few years, it doesn't stop them from coming out in numbers to enjoy the competitive battles that take place here – from Brass in Concert to the Durham Association events and more.

Good news

The good news for the region though is that it appears contesting fortunes are looking up.

The barren ground that has been Kensington and the Royal Albert Hall has shown a few green shoots of recovery of late, with Reg Vardy's return to top class form seeing them come 5th last year to go with EYMS's top 10 finish in 2008.

Developing crop

It is in the lower section however where they is plenty to shout about a promising developing crop, which has the potential to really blossom over the next few years.

Despite not being able to claim a national title in Harrogate last year, the performances from the likes of Barton Town in the First Section, Flookburgh in the Second, North Skelton in the Third, and Kirkby Lonsdale in the Fourth, were real indications that the region is now back on track to produce competitive outfits at all levels of the contesting pyramid.

What is also encouraging though is that this year sees an increase in numbers too – with new bands in Knaresborough and Catterick, joined by returnees in Barrow, Spennymoor and Stanhope.

No wonder Regional Secretary Alan Hope wears a broad smile these days (even his beloved Newcastle United are doing rather well) as there is a sense that a very bright future is starting to appear on the horizon.

Rather well

Darlington's Dolphin Centre may not be the most glamorous of venues, but it does its job rather well.

The slick organisation means that players and supporters have plenty of time to enjoy a quick dip in the swimming pool beneath the hall, or pop outside and pick up some bargains at the wonderful open air market which bustles with activity in the town square at the same time (although not many will want to have a go at the bungee jump that was there last year).

It all finishes in time for a quick pint or three for celebrating bands too.

No wonder everyone is looking happy. Who can ask for anything more?