2010 Scottish Regional Championship - Fourth Section - Runners & Riders
5-Mar-2010
Just six bands make it to the starting blocks here looking to improve their French inspired variations to get to Harrogate.
---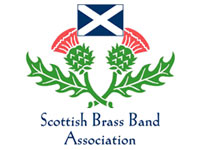 Saturday 13th March
Adjudicators: Nigel Seaman & David Thornton
Test Piece: Saint-Saens Variations (Philip Sparke)
Draw: 08.30pm
Commences: 10.00am
---
The Fourth Section has become something of a short and sweet affair here in the past few years.

Last year just five bands made it to the starting blocks, whilst this time one more makes it a round half dozen. Given the success of youth development in Scotland it may not be too long before these numbers are boosted further, but for the time being it is pretty sparse fare.

Short and sweet

Nigel Seaman and David Thornton will just have time to get their feet under the table in the box before it all comes to an end, but it still may be a difficult old task separating the bands out. This is not an easy test piece, even if it is a very enjoyable one.

The Scots haven't got a great record of it at Harrogate – just one top six finisher in the past decade, with last year's qualifiers coming a very subdued 14th and 18th. You have to go back to 1973 for the last time the Scots celebrated victory.

Improving

Of the six, Penicuik have been improving in the last three years and will look to post their first Harrogate berth under David McAuley, whilst Dumfries Town have also improved in the last two years and came 4th last time out under the direction of Peter Heyes.

Queensferry Community Brass continues to make solid progress under the baton of James Anderson, whilst Tayport Instrumental will be looking to bounce back after dropping into the Fourth Section. In 2004 they were competing at First Section level, so perhaps the first step in a return starts on the weekend.

Returnees

Finally, the two returnees.

Dysart come back after a year away hoping to start an extended run of appearances at the contest under Bill Sandell, whilst it is great to see Langholm Town return to the contest for the first time we believe since 1994. It looks like the indefatigable Alan Fernie has been working his magic once again.

As for a winner?

Anyones guess really, but we opt for Penicuik and Dumfries followed by Tayport, Queensferry, Dysart and Langholm.

Good luck to all of them.

4BR Prediction:
1. Penicuik Silver
2. Dumfries Town
3. Tayport Instrumental
4. Queensferry Community Brass
5. Dysart Colliery
6. Langholm Town
---
Dumfries Town
Conductor: Peter Heyes

Last 14 Years:
2009: 4th (P. Heyes)
2008: 6th (P. Heyes)
2007: DNC
2006: 6th (P. Heyes)
2005: DNC (rel)
2004: 9th in Third Section (T. Holland)
2003: Winners 4th Section (G. Brotherston) (prom)
2002: 7th
2001: 6th
2000:DNC
1999: 4th
1998: 7th
1997: 6th
1996: DNC
---
Dysart Colliery
Conductor: Bill Sandell

Last 14 Years:
2009: DNC
2008: 9th (F. Culross)
2007: DNC
2006: DNC
2005: 9th (F. Culross)
2004: 11th (F. Culross)
2003: DNC
2002: DNC
2001: DNC
2000: DNC
1999: DNC
1998: DNC
1997: DNC
1996: DNC
---
Langholm Town
Conductor: Alan Fernie

Last 14 Years:
Last competed in 1994 in Fourth Section.
---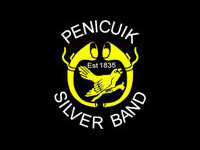 Penicuik Silver
Conductor: David McAuley

Last 14 Years:
2009: 3rd (A. Knox)
2008: 4th (T. Johns)
2007: 6th (T. Johns)
2006: 4th (F. Culross)
2005: 7th (F. Culross)
2004: 7th (I. Fleming)
2003: 3rd (J. Chamberlain)
2002: 4th (S. Duncan)
2001: 3rd (S. Duncan)
2000: 4th (S. Duncan)
1999: 5th
1998: 6th
1997: 5th
1996: 5th
---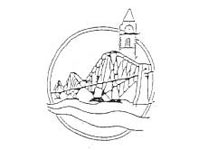 Queensferry Community
Conductor: James Anderson

Last 14 Years:
2009: 5th (J. Anderson)
2008: 7th (J. Anderson)
2007: 4th (J. Anderson)
2006: 3rd (J. Anderson)
2005: 4th (J. Anderson)
2004: 10th (J. Anderson)
2003: 4th (J. Anderson)
2002: DNC
2001: DNC
2000: DNC
1999: DNC
1998: DNC
1997: DNC
1996: DNC
---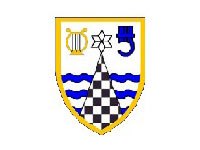 Tayport Instrumental
Conductor: Frank Culross

Last 14 Years:
2009: 10th in Third Section (F. Culross) (rel)
2008: 7th (F. Culross)
2007: 6th (F. Culross)
2006: 12th in Second Section (B. Deans) (rel)
2005: 8th (P. Ratnik)
2004: 9th in First Section (I. Davey) (rel)
2003: 8th (R. MacDonald)
2002: 5th (R. MacDonald)
2001: 2nd in Second Section (R. MacDonald) (prom)
2000: 9th in First Section (R. MacDonald) (rel)
1999: 6th
1998: Winners of Second Section (prom)
1997: 9th in First Section (rel)
1996: 7th
---
Past Qualifiers:

2009: Peebles Burgh, Brass Sounds Inverclyde
2008: Renfrew Burgh, Irvine & Dreghorn Brass
2007: Buckhaven & Methil, Dundee Instrumental
2006: Turriff Silver, Bon Accord Silver B
2005: Broxburn Silver, Coalburn Silver
2004: Dunfermline Town, Newland Concert Brass
2003: Dumfries Town, Peebles Burgh
2002: Lochgelly, Jedforest Instrumental
2001: Arbroath Instrumental, Dundee Instrumental
2000: Clydebank Burgh, North Ayrshire Band
1999: St. Ronan's Silver, Kirkintilloch Kelvin Brass
1998: St. David's Brass, Fauldhouse Miners Brass
1997: City of Discovery Brass, Buckhaven and Methil
1996: Bon Accord Silver B, Turriff Silver
1995: Whitburn Burgh Juniors, Stranraer Youth
---
Scottish bands at the Finals:

2009: 14th, 18th
2008: 5th, 11th
2007: 11th, 20th
2006: 18th, 21st
2005: 7th, 9th
2004: 14th, 21st
2003: 18th, 19th
2002: 8th, 13th
2001: 16th, 17th
2000: 7th, 9th
1999: 5th, 13th
1998: 6th, 11th