The X Factor? - Ten composers for the brass band future
11-Feb-2010
With the debate on the future of original brass band music riding high, we thought it was high time to highlight ten composers who we feel could have a serious part to play in new band music in the next few years.
---
There is no underlying qualifying status here but we have placed emphasis on stylistically diverse composers of the younger generation together with a handful of brass band "outsiders" that have the existing credentials to produce brass music of quality whilst drawing much needed publicity as a result.....so here we go.
---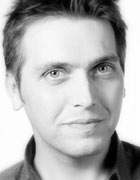 1. Kenneth Hesketh

Although still only in his early 40's, Ken Hesketh's role as Professor of Composition at the Royal College of Music has already seen him steer a number of composers of the generation below him including Gavin Higgins.

His band music is known principally through 'Danceries', 'The Alchymist's Journal' and a handful of other concert pieces although his music for brass is largely drawn from re-workings of material written during his youth and does not reflect the cutting edge, stylistically advanced nature of his work in the classical field.

His international reputation in the wider musical world cannot be ignored and his fine ear for detail, colour and texture could make for both challenging and fascinating results were he to be given free imaginative reign with a brass band.

Watch out for the new CD by Leyland showcasing his music along with that of Simon Dobson.
---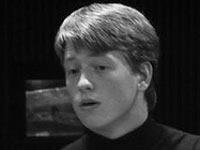 2. Duncan Ward

This young man first came to our attention when he won the John Golland Composition Award at the 2009 Festival of Brass with his jazzy and quirky 'Pent-up Jopasso' for Brass Quintet.

He was only nineteen at the time yet had already been the recipient of the 2005 BBC 'Young Composer of the Year Award' and has enjoyed an association with the National Youth Orchestra of Great Britain as Principal Composer.

The 2010 Festival of Brass will see the RNCM Brass Band premiere his intriguingly titled 'Between you, me and Pandora's Bedpost', commissioned as part of his prize for the Golland Award and judging by the diversity and promise of his output so far, we think it could well be something to listen out for.
---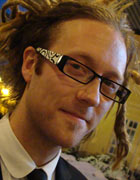 3. Simon Dobson

A name that is already well known to brass band enthusiasts but a composer whose exceptional talent has yet to be fully exploited in the higher echelons of contesting.

'Penlee' and 'Lyonesse' are both works of vivid imagination, brilliantly scored and readily approachable in their programmatic content, whilst 'Lock Horns, Rage On', Dobson's modern take on the traditional march premiered by Leyland at Brass in Concert recently, is one of the most strikingly original brass band pieces we have heard in quite some time.

With banding running through his Cornish blood, if ever there was a composer that deserved a crack at a "big" piece, it's Simon Dobson and it needs to be soon...it will be to the great loss of the movement if he loses interest as a result of our apathy.
---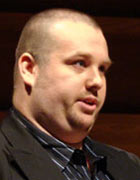 4. Peter Meechan

Of our ten X Factor composers Peter Meechan is the only one to have had a piece played at a contest challenging bands at the highest level.

His 'Macbeth' made a strong impression when it was used at the Scottish Open in 2007 whilst his Trumpet Concerto, 'Apophenia', played by Rex Richardson at the 2009 Festival of Brass, proved to be a complex, energetic and fascinating piece that flirted with rock, jazz and funk in an absorbing and original way.

There is a strong case for 'Macbeth' to be heard again but listen out for his engaging 'Purcell Variants' which Fodens played at the Festival of Brass.

We reckon that given the chance, there could be a good deal more in store from Dr Meechan in the future.
---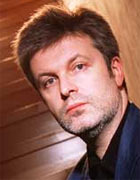 5. James Macmillan

What a coup Dyke has pulled off here. James Macmillan is hot property; so much so that we will have to wait another couple of years yet before his schedule will allow him to complete the piece that the National Champions have commissioned from him.

It should prove to be well worth the wait though.

We were given a tantalising taster of what we might expect at last year's Festival of Brass when Desford played his brief but powerful 'Jebel', whilst this year there was another appetiser in Paul Hindmarsh's arrangement of 'The Gallant Weaver'.

For the real thing though his Percussion Concerto 'Veni Veni Emmanuel' and the orchestral 'The Confession of Isobel Gowdie', a jolly little tale of a young lady from Nairn who was burnt at the stake for witchcraft in 1662, are two of the most striking and successful British scores of recent years.

Macmillan is a composer we should welcome with open arms.
---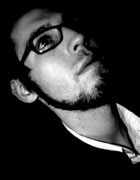 6. Gavin Higgins

We were very much taken with Gavin Higgins' 'Ivory Ghosts' and 'A Forest Symphony' a couple of year's back, since when he has continued to produce scores of real calibre.

Like Simon Dobson, Higgins is an eclectic composer who has the ability to transcend the gulf between differing genres with ease, as pieces like his trombone solos 'Freaks' and 'Tango' amply demonstrate.

Yet these pieces stand alongside works that can often cross over to the dark side including 'Rage Dances' for ensemble and 'Sex Shop Variations', a musical portrayal of the comings and goings from a Paris sex shop.

His latest brass band work 'Fanfares and Love Songs' was played by Leyland at the Festival of Brass whilst his orchestral work 'Dancing on the Edge of Hell' will be premiered by the BBC Symphony Orchestra in March....and he is still only in his mid-twenties.
---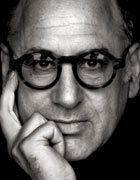 7. Michael Nyman

Following his work with Andy Berryman and Wingates a couple of years ago, reliable rumour had it that the composer of such iconic film scores as 'The Draughtman's Contract', 'Drowning by Numbers', 'The Piano' and 'The Cook, The Thief, His Wife and Her Lover', had a burning desire to write a major brass band piece.

So why did no one rush to take him up on his hint?

Why indeed.

One suspects that whatever this innovative (some would say quirky) composer was to come up with for brass band would be very, very different....but maybe that is just what we need.
---
8. Lucy Pankhurst

Although a relatively late musical starter (she took up the tenor horn at the age of thirteen) Lucy Pankhurst is another young composer from a brass band background with a wealth of talent.

She cites her influences as including Vaughan Williams, Ligeti, Radiohead and Danny Elfman and not surprisingly what we get is a fusion of classical, rock and funk wrapped up in such high octane pieces as 'Wicked', 'Thunk', written for Owen Farr, and more recently 'Wired', played by Leyland in the band's pioneering programme at Brass in Concert.

As yet, we haven't heard a major extended work from Lucy but we suspect it's only a matter of time.
---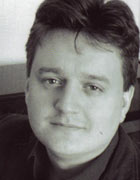 9. Dan Price

Shortly after Cory had featured his evocative 'Sunrise over Blue Ridge' and 'An American Tale' in the band's winning Brass in Concert programme in 2008, the selection of 'New World Sketches' as the Second Section Regional test piece for 2009 possibly gave Dan Price his widest exposure to date.

It was music that whilst criticised in some quarters for its undisguised tendency to pastiche, also gave the Second Section bands involved an immensely enjoyable and highly melodic work to prepare.

A major test piece from Dan Price would be a popular choice given his approachable and accessible style, sure to please those band fans who feel that the accent should be on the melody rather than the challenge of listening.
---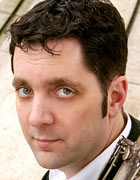 10. Andy Scott

Here is a composer that can really hit you between the eyes.

A saxophonist by trade and a long standing member of the Apollo Saxophone Quartet, it was his Tuba Concerto 'Salt of the Earth' that first brought his name to the attention of brass bands when Les Neish played the piece at the Festival of Brass a couple of years ago.

His blend of jazz funk can be matched by music of real beauty, as in the central movement of 'Salt of the Earth' or 'My Mountain Top', whilst Scott's continued fruitful association with Fodens in the capacity of Composer in Residence, was central to the band's recent win at Brass in Concert with a brilliantly engineered programme that included his own 'Space Invaders'.

Andy Scott is another composer that will be heard once again at the Festival of Brass with his Battle of Barossa and a test piece from this guy would really be something to conjure with.