2010 Butlins Mineworkers Championship - The Runners & Riders
18-Jan-2010
11 bands take to the stage on Saturday and Sunday hoping that their mix of city sleeplessness and X Factor entertainment will gain them the seven grand top prize.
---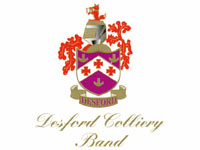 Desford Colliery
Conductor: Russell Gray
4BR Ranking: 10
Principal Players:
Principal Cornet: Gary Wyatt
Euphonium: Robin Taylor
Soprano: Richard Evans
Trombone: Julian Turner
Solo Horn: Murray Borthwick
Flugel: Brian Winter
Solo Baritone: Kate Williams
Eb Bass: Jon Truscott
Bb Bass: Phil Blake-Convey
Butlins Record:
2009: 3rd overall (5th/1st)
2008: Winners (1st/2nd)
2007: Winners (2nd/1st)
2006: DNC
2005: 4th overall (5th/4th)
2003: Winners (1st/1st)
Desford certainly has the pedigree to take the Butlins title for fourth time this year, but it will all depend on whether or not they come fully prepared.
Last year they had a bit of additional help (five deps in fact) and so they sounded a little undercooked, especially on the set work, whilst they did stretch the rules a little by utilizing said help to full effect in their entertainment programme.
If they have been able to put the work in then Desford could be head and shoulders above the rest of the field, but have they done just that? Any repeats from their rather uneven Brass in Concert programme will give us the answer.
---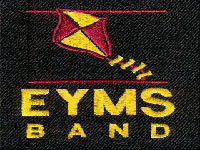 East Yorkshire Motor Services
Conductor: Alan Morrison
4BR Ranking: 42
Principal Players:
Principal Cornet: Neil Day
Euphonium: Neil Johnson
Soprano: John Belton
Trombone: Mark Unsworth
Solo Horn: Alison Grantham
Flugel: Kathy Newiss
Solo Baritone: John Matthews
Eb Bass: David Fox
Bb Bass: Pete Arden
Butlins Record:
2009: 5th overall (4th/5th)
EYMS certainly made an impression last year with a brace of well worked performances over the two days that gained them a well deserved 5th place.
They went on to enjoy a very good 2009 season and with Alan Morrison at the helm they should be confident of putting in another strong showing once more.
Last year's test piece performance was full of solid virtues whilst their entertainment package was interesting and intelligently staged (if a touch conservative), although we hope they have abandoned the simply awful red and black stage dress combo.
---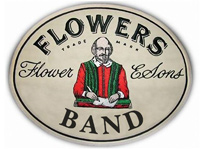 Flowers
Conductor: Paul Holland
4BR Ranking: 22
Principal Players:
Principal Cornet: Chris Howley
Euphonium: Andy Hicks
Soprano: Bob Stradling
Trombone: Rob Marsh
Solo Horn: Stewart Crawford
Flugel: Andrea Lewis
Solo Baritone: Carolyn Chandler
Eb Bass: Phil Green
BbBass: Craig Williams
Butlins Record:
2008: DNC
2007: 4th (4th/9th)
2006: Winners (1st/2nd)
2005: DNC
2003: DNC

The former champions return once again with something of a point to prove at this contest. After their fine 2006 victory they fell to earth somewhat in defence of their title and haven't been back until now.
On their day Flowers can mix it with the best although 2009 was a bit of an uneven season in terms of results from the great to the very average.
The test piece should suit their style of play, but they know they cannot afford a repeat of their Brass in Concert performance if they are to challenge for the top prizes here. At The Sage they started well enough but by the end the wheels had fallen off. Hopefully they will have ditched the awful attempts at a 'comedy' item too.
---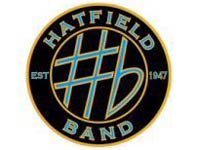 Hatfield Powerfuel
Conductor: Graham O'Connor
4BR Ranking: 77
Principal Players:
Principal Cornet: Trevor Kendal
Euphonium: David Belshaw
Soprano: Mike Kilmartin
Trombone: Kevin Holdgate
Solo Horn: Miles Davison
Flugel: Mark Wardle
Solo Baritone: Pete Jones
Eb Bass: Robert Browne
Bb Bass: Harry McLaughlin
Butlins Record:
2008: DNC
2007: DNC
2006: DNC
2005: Winners of First Section
2003: DNC

This will be an interesting one to both listen and watch out for this weekend.
Hatfield is a solid hard working band that mirrors the many virtues of its conductor Graham O'Connor. As they have shown over the last couple of years against top notch Yorkshire opposition they produce non nonsense, intelligently delivered set work performances that showcase their strengths – and it is a formula that has held them in good stead.
What they will bring to the entertainment stakes though is a bit of a mystery.
---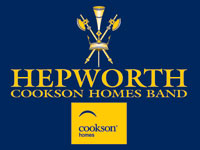 Hepworth (Cookson Homes)
Conductor: Ian Porthouse
4BR Ranking: 13
Principal Players:
Principal Cornet: Nicholas Payne
Euphonium: James Fieldhouse
Soprano: Mark Smedley
Trombone: Yvonne Embury
Solo Horn: Rebecca Landon
Flugel: Natalie Beer
Solo Baritone: Carole Crompton
Eb Bass: Simon Moffatt
Bb Bass: Andrew Lincoln
Butlins Record:
2009: 2nd overall (1st/4th)
On another day last year Hepworth could and should have won the Butlins title, but after delivering the goods on the set work they strived just a bit too hard on their entertainment programme and were pipped by Redbridge.
They won't make the same mistake again (as long as they can control the volume dial) and after a fine 2009 they should be confident of starting the new season off with a bang.
If they can just add that extra touch of subtly to their Sunday programme then they could be the band to beat.
---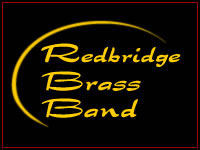 Redbridge Brass
Conductor: Jeremy Wise
4BR Ranking: 39
Principal Players:
Principal Cornet: Ralph Brill
Euphonium: Lisa Brill
Soprano: Martin Britt
Trombone: Becky Smith
Solo Horn: Chloe Mallett
Flugel: Alan Roberts
Solo Baritone: Colin Leggett
Eb Bass: Chris Bearman
Bb Bass: Chris Gilbert
Butlins Record:
2009: Winners (2nd/2nd)
2008: DNC
2007: 8th overall (=7th/8th)
2006: 3rd overall (8th/1st)
2005: 3rd overall (8th/1st)

If Redbridge can deliver with the same level of consistency as they did last year then they won't be too far away from retaining their title.
That was the secret to their success, with a well thought out test piece performance followed by an intelligently delivered entertainment set that had everything from Barry Manilow to Rachmaninov – even if it all very nearly went belly up right at its end.
If they are on top form (and they rather fell away by the end of last season) then they could well be right in the mix once more.
---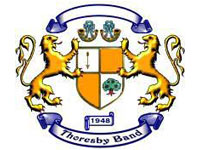 Thoresby Colliery
Conductor: Melvin White
4BR Ranking: 81
Principal Players:
Principal Cornet: Pete Collins
Euphonium: Simon Willis
Soprano: Graham Drury
Trombone: Mike Oxmall
Solo Horn: Jackie Greensted
Flugel: Andrew Bevan
Solo Baritone: Dave Buckley
Eb Bass: Eddie Anguish
Bb Bass: Dave Howells
Butlins Record:
2009: 12th overall (11th/11th)
2008: 7th overall (9th/5th)
2007: 6th overall (11th/3rd)
2006: 9th overall (9th/6th)
2005: 9th overall (9th/6th)
2003: 3rd overall (3rd/2nd)
Thoresby was way off the pace last year – in both sections of the contest, and could have little cause for complaint that they ended up where they did come the results.
An error strewn set work was followed by a tired and uneven entertainment set that although containing some solid playing never set the pulses racing or kept the interest.
Melvin White has been brought in this year to front the band and his experience will be invaluable as he can be relied on to produce the odd little left field gem to proceedings.
---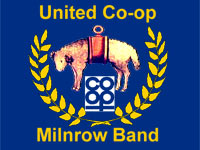 United Co-op Milnrow
Conductor: John Ward
4BR Ranking: 78
Principal Players:
Principal Cornet: Donna Towse
Euphonium: Adam Snape
Soprano: Thomas Sutcliffe
Trombone: Chris Binns
Solo Horn: Frances Thewliss
Flugel: Joey Williams
Solo Baritone: Michael Thewliss
Eb Bass: Matt Mills
Bb Bass: Johnny Cowlens
Butlins Record:
2009: 10th overall (12th/9th)
2008: 4th overall (3rd/7th)
2007: 9th overall (5th/10th)
2006: DNC
2005: DNC
2003: DNC
After the heroics of 2008, came the hard realities of contesting life at this contest in 2009 for Milnrow.
A poor set work performance undermined their chances and despite some inventive presentation and solid playing on the Sunday they were dead in the water. It said a great deal that they recovered their form to enjoy a fine 2009 season, but they will know that they cannot afford to make the same mistakes here again if they are to mount a challenge for the prizes.
No longer an unknown quantity, they should be confident of a return to better Skeggy days this weekend.
---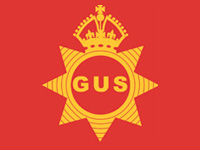 Virtuosi GUS
Conductor: John Berryman
4BR Ranking: 26
Principal Players:
Principal Cornet: James Fountain
Euphonium: Mark Giles
Soprano: Gary Fountain
Trombone: Chris Jeans
Solo Horn: Simon Smith
Flugel: Cliff Pask
Solo Baritone: Jo Stephenson
Eb Bass: Linda Hobbs
Bb Bass: Mike Smith
Butlins Record:
2009: 4th overall (3rd/6th)
2008: 5th overall (7th/4th)
2007: 2nd overall (2nd/1st)
2006: 6th overall (3rd/9th)
2005: DNC
2003: DNC

It was a question of 'if only' last year for GUS – if only they could have rid themselves of the overtly conservative approach to both the test piece and their own choice programming then they would have come much closer to winning the title.
All the right elements were in place, but somehow they kept too much back on the Saturday and didn't let themselves go enough the following day, where a lack of self-belief in just how good they were blighted their effort.
If they can just be a touch more flamboyant then this could be their moment to shine.
---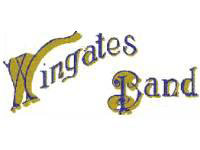 Wingates
Conductor: Philip Harper
4BR Ranking: 27
Principal Players:
Principal Cornet: Andy MacDonald
Euphonium: Lewis Musson
Soprano: Melanie Whyle
Trombone: Les Webb
Solo Horn: Lucy Pankhurst
Flugel: Kirsten Broadhurst
Solo Baritone: Martin Bridges
Eb Bass: Paul Hughes
Bb Bass: Mark Hart
Butlins Record:
2009: 7th overall (7th/3rd)
2008: 2nd overall (2nd/1st)
2007: 10th overall (10th/7th)
2006: DNC
2005: DNC
2003: DNC

This should be an interesting match up. Philip Harper can always be relied upon to bring something a little different to the contesting arena, whilst Wingates themselves are not to shy to try and live a little on the edge.
That was certainly the case last year when a decent set work performance was followed by the fun and games of James Bond, Titanic and Freddy Mercury all rolled into one.
It was entertaining all right (and won them the Redcoats £1,000 prize), but the iceberg that sunk them was time keeping – as their programme was as overlong as the film itself. If they can sort that out, then perhaps they will be in with a shout.
---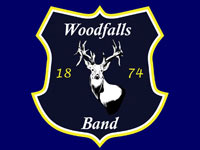 Woodfalls
Conductor: Gareth Pritchard
4BR Ranking: 80
Principal Players:
Principal Cornet: Kevin Darby
Euphonium: Graham Lawrence
Soprano: Mark Pye
Trombone: Scott Stewart
Solo Horn: Paul Street
Flugel: Kelly Evans
Solo Baritone: Chantel Pye
Eb Bass: Terry Cawte
Bb Bass: Nobby Clarke
Butlins Record:
2009: 8th overall (9th/8th)
2008: 8th overall (8th/8th)

It has been a bit of an uncomfortable time for Woodfalls of late – after the band lost its sponsorship from the local train company, and there has been a change of direction at the helm for this contest too, with one Welshman replacing another as Gareth Pritchard takes over from Nicholas Childs.
The new MD has a fine reputation for bringing something a little different to the entertainment stakes (as he did with Tongwynlais here a few years back) so it is unlikely that the band will bookend their Sunday set with two similar works from the same composer as they did last time out.
It may be asking a bit much for them to claim overall victory, but on their day they are more than capable of pushing for a podium finish.