2010 Butlins Mineworkers Championship - The adjudicators
18-Jan-2010
These are the men in the box this year in Skegness.
---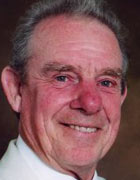 Derek Broadbent:
Derek commenced playing the cornet at the age of 9 with the Thornton Cleveleys Silver Band. After a services career spanning almost nine years, during which time he studied at Kneller Hall, the Royal Military School of Music, he returned to civilian life as a professional arranger.
He returned to the world of brass bands as a conductor in 1966 and in 1973 became Resident conductor of the internationally famous Brighouse and Rastrick Band. In his ten years with Brighouse, Derek enjoyed enormous success and in 1980 conduction them to a premier place in the National Championships. He was also responsible for their chart topping success of "The Floral Dance".
In 1984 he moved to the equally famous Black Dyke Mills Band and played an integral part in their 1985 "Grand Slam", a year which saw them take every major title in brass band contesting. Since 1990 Derek has worked as a freelance conductor, composer, arranger and adjudicator not only in the United Kingdom but all over the world.
He was also Associate Professional Conductor with the Williams Fairey Band who also won every major title in the years 1993/1994.
His association with the Manx Youth Band commenced in 1984 and has been relatively unbroken ever since. He conducted the band on their successful tour of New Zealand's North Island in 1990 as Ian Clague was unavailable owing to the illness of his father.
Apart from composing the Youth Band's signature March, Derek has also produced two major works commissioned by the Douglas Corporation "Music for a Centenary" for the 1996 Centenary of the Corporation and "Millennium Fanfare and Variations" premiered in 1999, both these works being for Band and Choir.
Derek now spends much of his time training bands all over the globe. Much of his time is devoted to the youth of the brass band movement.
He is also the Music Editor for Wright and Round Ltd. and in 1988 was awarded the prestigious Isle's Medal from the Worshipful Company of Musicians for his services to brass music and youth education.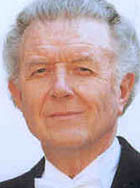 Peter Parkes:
Peter Parkes came to brass bands from the army where he directed many famous bands. This period included many years in London directing the Band of the Grenadier Guards. His transition from military to brass bands began in 1975 when he was invited to become the professional conductor of the Black Dyke Mills Band.
His 14 years with Dyke saw a period of unrivalled success – 35 contest appearances led to 18 wins and 12 runner-up prizes including hat tricks in the National and European Championships, a record three doubles of National and British Open, and in 1985 a clean sweep of all the major titles.
1989 saw the beginning of six very successful years with Williams Fairey Band. This happy association led to their winning together in 1993/4 the treble of Open, National and European Championships.
Peter Parkes is the only conductor to have achieved this treble on two occasions.
Peter Parkes has been for many years the President of the British Federation of Brass Bands.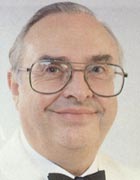 Dr. Roy Newsome:
Dr Roy Newsome is well known throughout the brass band world as conductor, adjudicator, teacher and composer and was, for several years, the Presenter of "Listen to the Band" on Radio 2. He has had long associations with several of the country's leading bands, including Black Dyke, Williams Fairey, Besses o' th' Barn and Sunlife.
He was Musical Director of the National Youth Brass Band of Great Britain from 1984 to 2000 and regularly directed the 20 yearly courses, as well as inviting leading conductors from the orchestral world to work with the band.
He was also instrumental in commissioning new music which the band premiered, and in doing so has introduced a number of new composers to the banding world. He has conducted wining bands at both the British Open Championship and the National Finals.
He has adjudicated at virtually every major contest in the world and has over 100 published compositions to his name.
He was for many years, Head of Band Studies on the BA and Graduate Diploma courses in Band Musicianship at the former University College, Salford and in 1989 was the recipient of the college's Honorary Graduate Diploma, having in 1976 been awarded the Silver Medal of the Worshipful Company of Musicians. In 1993 Roy Newsome succeeded the late Harry Mortimer CBE as President of the National Association of Brass Band Conductors.
Following retirement he was appointed Conductor Laureate, and regularly visits what has now become the Faculty of Music of the University of Salford as lecturer and researcher. In July 1999 he graduated as Doctor of Philosophy, becoming the first recipient of this award for research into brass band history at the University of Salford.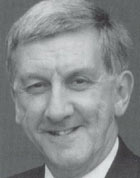 Malcolm Brownbill:

Malcolm Brownbill has more than 40 years involvement as player, teacher, conductor and adjudicator within the band movement. His wide musical experience has involved brass and military bands plus orchestral and choral work.
Originally staring to play the cornet in the Salvation Army, he became solo cornetist with several bands, and has conducted brass bands with prolific success since 1974, winning many prizes at all levels.
He is a former Police Inspector and Musical Director of the Merseyside Police Band, completing over 20 years in a position that involved him organising and directing many highly prestigious engagements. At the same time Malcolm has been professional conductor of such bands as Wingates, Cory and Laporte Industries.
He has also proved over the years to be a very successful instrumental teacher and many of the young people who benefited from his guidance are now playing with our finest bands.
His experience as an adjudicator is widely appreciated. Malcolm has officiated at numerous prestigious events throughout the UK, including Area contests and National Finals. A council member of the National Youth Brass Band of Great Britain and a member of the British Federation's approved Adjudicators Panel, he holds the position of Public Relations Officer for the Association of Brass Band Adjudicators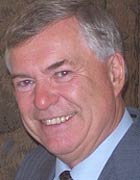 Colin Hardy:
Colin Hardy (NABBC, ABBA) began playing at Highfield School under Elizabeth Lumb and Arthur Atkinson before moving to Gomersal Mills Band, during this time he became a member of the National Youth Band for 5 years and in that time achieved both Principal Baritone and Principal Trombone.
He has played in various Championship Bands, 2 years in Crossley's Carpets, 4 years in Brighouse and Rastrick followed by 12 years in Black Dyke Mills Band with whom he won 4 National Championships and 4 British Opens including one Hat Trick and one Double and was a member of the Trombone Quartet that won the Quartet Championships of Great Britain as well as doing Tours to U.S.A. and Canada, Switzerland, Holland and France, also during this time he was also a regular member of the Virtuoso Band.
In 1983 he became the Conductor of The Drighlington Band and during his 10 year stay took them from the Fourth Section to the Championship Section in 7 years a record of which he is justifiably proud. In this time they qualified for the National Finals on 4 occasions winning both the 4th and 3rd Sections in consecutive years, also during this period they won the 4th, 3rd and 2nd Sections of the Pontin's Finals in consecutive years, in all they won 38 contests, in 1993 he left the band to concentrate on his business and do more freelance work.
For nearly 30 years Colin worked in the Music Business dealing with Bands the length and breadth of the country selling Brass Band Instruments and Music for Barratts, Kitchens of Leeds and then in his own Business, Band Supplies Leeds, from which he is now retired.
One of his most recent Pride and Joy's was being a Member of the Kings of Brass, who gave regular Concerts and made 3 CDs.
He now concentrates on freelance Conducting and Adjudicating and as well as being an Executive member and Treasurer of the ABBA, he has adjudicated at all the Area Contests in all sections including the National Finals as well as local Contests in England, Scotland, Ireland and Wales, he has also adjudicated at a number of Music Festivals and is on the Pontins and Butlin's official lists.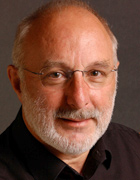 Kevin Wadsworth:

Kevin Wadsworth started his playing career on cornet at the age of six, retired aged seven and came out of retirement aged eight. He is probably best known for his time as the principal horn of the Black Dyke Mills Band. He joined Black Dyke at the age of 14, becoming its youngest ever player and in the intervening years secured his reputation as one of the finest horn players of his generation.
Kevin was accepted into the National Youth Brass Band at the age of 12 and was the first recipient of the Pye Records Award for the outstanding soloist within the band. He attended King Alfred's College, Winchester from 1970 to 1973, during which time he was a founder member of the City of London Band, its only member who was not a music student at one of the various London Schools of Music.
His contest achievements as a player include seven National titles and six British Open victories. His final 'National' victory, still playing solo horn, with the Brighouse & Rastrick Band coming 35 years after his first – testament to his enduring excellence as a performer at the highest level of banding.
He has played with such eminent musicians as Andre Previn, Sir Paul McCartney and Sir Edward Heath and has also conducted world famous performers such as Nigel Kennedy and Julian Lloyd-Webber. He was principal horn with the Kings of Brass throughout its ten year existence and co-presented the popular BBC GMR brass band programme for five years. He has tutored international music schools in the UK, Norway and Switzerland whilst his conducting career has proved to be highly successful both in the UK and abroad with numerous contest successes to his name with leading bands.
An executive member of the National Association of Brass Band Adjudicators, his adjudication work includes numerous solo and band competitions, with many years at the famous Whit Friday march contests, Pontins, Butlins, Wilkinsons Championships, the Scottish Championships, Brass in Concert, UK Regional and National Championship Finals and Swiss Solo Championships.
Away from music he is a keen biker with his various motor cycles.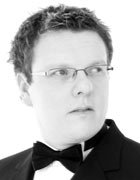 Richard Marshall:

One of the finest cornet players of his generation, Richard began playing the cornet at the age of 9 years old. Throughout his early playing years he became a recipient of numerous awards such as the Harry Mortimer Brass Student of the Year, the Professor Charles Leggett Cornet Prize and he became the British Open Junior Solo Champion in successive years.
It was in 1996, whilst at the age of 19 that Richard became principal cornet of the Grimethorpe Colliery Band, a position he held for 10 years. During his time at Grimethorpe Richard gained a BA (Hons) in Band Studies and an LRSM in Bandmastership. He was also awarded the Soloist Prize at the Brass in Concert Championships on no less than 3 occasions.
His debut solo CD "The Debutante" was released in 1999, and his second CD "Blaze" was released in 2005. Blaze received world-wide acclaim and it was awarded the British Bandsman and 4barsrest Solo CD of the Year.
As a performer Richard has travelled to Australia, New Zealand, Japan, Hong Kong, Canada, America and several European countries. He has performed solos in some of the world's finest concert venues such as Sydney Opera House and Carnegie Hall.

Richard is a regular tutor with the National Youth Brass Band of Great Britain, Yorkshire Youth Brass Band and the International Brass Band Summer School. He is also a cornet tutor at the Royal Northern College of Music and Birmingham Conservatoire.
2006 saw Richards conducting debut with the Mount Charles Youth Band from Cornwall. Under his direction the band won both the National Youth Community Championships and the British Open Youth Championships
At the beginning of 2007 the instrument manufacturer Schreiber & Keilwerth developed the York brand of brass instruments. Richard is a York Performing Artist and Consultant, and assisted in developing the Eminence and the Preference cornet models.
The end of the year saw the release of Richard's third solo CD 'Eminence'. It was awarded Solo CD of the Year 2007 by the British Bandsman, Brass Band World and 4barsrest.
Richard is currently principal cornet of the world famous Black Dyke Band, a position that is known as the "hottest seat in banding".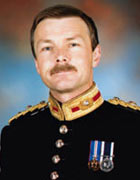 Lieutenant Colonel Chris Davis BA(Hons) MMus DMA LRAM RM:
Born in 1959 in Eastleigh, Hampshire, Lieutenant Colonel Chris Davis took an early interest in music, playing in various combinations in and around the Winchester area. These included, from 1969, the Hampshire Youth Concert Band under the direction of John Knight, until he joined the Royal Marines Band Service in the September of 1975.

On completion of three years training at the Royal Marines School of Music he joined the Band of the Commander in Chief Naval Home Command as a clarinet and violin player. The next eight years, six as leader of the orchestra, saw continuous service on board Her Majesty's Yacht Britannia, including two circumnavigations of the world, two Royal Honeymoon Cruises and trips to the Americas, Australasia and the Far East.

Having completed the Bandmasters class of 1988 and receiving the Silver Medal of the Worship Company of Musicians he was promoted to Band Sergeant. There then followed a year as a member of the Band of the Commander in Chief Fleet, gaining his Licentiate from the Royal Academy of Music.

With a return to the Band of Commander in Chief Naval Home Command in 1989 came promotion to Band Colour Sergeant and further trips as leader of the orchestra on board Her Majesty's Yacht Britannia. 1992 saw a return to the Royal Marines School of Music as the leader of the Staff Orchestra. It was also during this year that he was successful on the Admiralty Interview Board and was commissioned on the 1 January 1993.

There followed two years study at University College Salford, where he gained a First Class Honours Degree in Band Musicianship, studying conducting with David King and composition under Ray Steadman-Allen and Peter Graham. On graduating from University College Salford he was appointed Assistant to the Principal Director of Music in July 1994.

He was appointed Director of Music, Royal Marines Band Scotland based at HMS Caledonia in Rosyth, in July 1995 and spent 3 years in charge of the band performing at venues throughout the United Kingdom.
With promotion to Captain and his departure from the Scotland Band, he undertook a period of training at the Joint Services Command and Staff College at Bracknell. On completion of this Initial Staff Course he was appointment as Director of Music Training at the Royal Marines School of Music in October 1998. He was promoted to Major 1 July 1999.

During the summer of 2000 he found himself returning to the Band of HM Royal Marines Portsmouth, the band in which he began his playing career, as its Director of Music. A Successful 2 year period followed, with tours to Thailand and Washington DC being the highlights of his tenure.

In July 2002 Lieutenant Colonel Davis assumed the position of Commandant of the Royal Marines School of Music and Principal Director of Music Royal Marines, the seventh in a line of celebrated musicians who have held the appointment.

Roy Roe:
Roy commenced his playing career at the age of 7 years on B flat Cornet, at the local Salvation Army, in the village where he was born, Dinnington, near Sheffield.
He then moved on to the local village band, at about the age of 13 years, to Dinnington Main Colliery as it was at the time, and it was whilst he was with the band a vacancy on soprano occurred, with no takers, so Roy decided to 'have a go', although his father was not to happy at this decision. However, Roy stuck to his 'guns' and the rest as we all know is history.
It was while he was with the band he became a member of the National Youth Brass Band of Great Britain, 4th position on his first course, guess where he sat on the 2nd one? Yes, Principal, a position he retained for a further 4 years. Also he met a young lady, Patricia, who was a member of the cornet section, who later became his wife.
Today Roy & Patricia, together with their sons, Darren & Andrew, are all very popular within the brass band fraternity.
From Dinnington, after applying for an audition with Fodens Motor Works Band for the Soprano position, (following the Great Charlie Cook) he auditioned in the conductors' dressing room at Huddersfield Town Hall with the great Harry Mortimer.
Listening to him play "Intermezzo" from Cavaleria Rusticana, Mr. Mortimer said "Well done - I have heard sufficient, the job is yours". 3 weeks later Roy met the band in Manchester to record a BBC Listen to the Band programme (no previous rehearsal) 'talk about having eggs' - it was a real baptism of fire into the realms of premier banding.
Roy spent five happy years with Fodens, made some great friends and attended many prestigious events with the band, one of them being a member of the 'Men of Brass' together with the Fairey Band & Morris Motors Band.
After Fodens Roy spent a short time with Grimethorpe Colliery Band, and made some very good friends whilst with the band, especially Bass Trombonist Richard Ogley, although not now with us, he still keeps in touch with his wife Clarice.
Roy's next move was to the Fairey Band, where in 1965 they won the British Open & National Championships. Again many prestigious engagements, one with royalty. This was the time the bands did week long engagements at
Folkstone, Eastbourne, the London Parks, and Edinburgh. And so to Yorkshire Imperial Metals Band and more contest titles achieved, but here Roy blossomed into a fine stand up soloist, especially with his encore of 'Post Horn Gallop'. 10 years with this band and then his final move to Brighouse & Rastrick Band, again with some contest successes together with many solo opportunities.
Throughout Roy's playing career he has also assisted many of the top band's in concerts, but also had the experience and help from some of the finest conductors of that time, Harry Mortimer, Leonard Davis, Denis Wright, Thomas Powell, Geoffry Brand, Walter Hargreaves, and James Scott to mention just a few.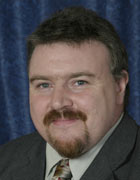 Alan Fernie:

Alan Fernie hails from Newtongrange, where he joined the local brass band as a youngster. He went on to study trombone at the Royal Scottish Academy of Music and Drama and played for many of Scotland's leading orchestras.
Today, he is best known as one of the UK's leading arrangers and composers of brass band music.

It is virtually impossible to find a brass band anywhere in Britain that has not played at least one of Alan's arrangements, and he continues to be asked to write new material for the UK's leading brass bands (e.g. arranging numbers for the celebrated Brass in Concert championships at Spennymoor).
Meanwhile, his work as a conductor has taken him all over Scotland and abroad. He regularly travels to Norway to conduct a band in the Norwegian Championships.
Having first taken up the baton at Jedburgh some five years ago, Alan Fernie has lifted the standard of the band to unknown heights for which we respect him enormously.

Alan is a consummate entertainer, and is extremely popular with band members and audiences alike.