2010 RNCM Festival of Brass - The Director's Cut
9-Jan-2010
Artistic Director Paul Hindmarsh leads us through what's in store at the RNCM Festival of Brass later this month.
---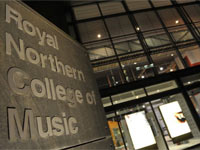 There is a strong international flavour to the RNCM Festival of Brass, which takes place in Manchester over the weekend of 22nd-24th January.
Hot spots

To mark two decades of the Festival, I have broadened its artistic and creative horizons to embrace music from two other brass band 'hot spots' - Scandinavia and the USA. We are delighted to welcome Torstein Aagaard-Nilsen from Norway.
The opportunity to mount the premiere of his 'Euphonium Concerto', with David Thornton as soloist, was the starting point for the programme building this year. Bruce Broughton, a distinguished voice from the USA, will also be with us for part of the Festival to hear the British premiere of his major work for symphonic brass.
20th anniversary challenge

Choosing the themes and the music for the festival is the easy part. The real challenge rests with the performance and this year the prospect of hearing fine brass band music, new and old, played by the finest players and conductors the brass band world has to offer is mouth watering indeed.
To mark the 20th year of a Festival of Brass in Manchester, we have assembled a packed schedule, headlined by the brass band concerts, but also including ensemble recitals, pre-concert events, foyer music and for the first time, a key-note presentation.
---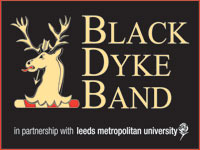 Black Dyke

Black Dyke and musical director Dr. Nicholas Childs provide the opening salvo in the concert hall with the world premiere of the work around which much of the programming this year has been built – the 'Euphonium Concerto No. 2' by Norway's Torstein Aagaard-Nilsen.
It was commissioned by principal euphonium David Thornton and he will be the soloist.
Having written an intensely serious 'Concerto' for Steven Mead, Torstein has gone for something more light-hearted, but no less engaging in its sound world: 'I started with a quite playful rhythmic structure inspired by Usain Bolt's 100 metre world record. Like everybody else I was just amazed!

The second movement is all about 'Blue', not only the colour; one can feel 'blue'; one can play 'the blues'. In the third movement, I had a cold landscape in mind. There are people in it; they are cold, but trying to sing.'
The line-up of star soloists continues in the second part of the concert, where Brett Baker will be the soloist in arguably the finest brass band work of Erik Leidzen, the 'Concertino for Trombone and Band'. And the band also reprises in concert its outstanding test piece performances of 2009 – 'Within Blue Empires' (Paul Lovatt-Cooper) and 'Torchbearer' (Peter Graham).
Black Dyke's performance has been sponsored for the second year by York brass instruments, which has also supported the appearances in recital by two masters of the euphonium David Childs, whose recital gets day two off to a bright and early start (10.15 am) and David Thornton, who showcases three new works for euphonium and brass quintet with RNCM student ensemble Groves Brass (Sunday 24 at 2.00pm)
---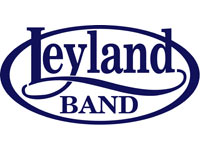 Leyland

Over the last couple of years under the inspirational leadership of Jason Katsikaris, the Leyland Band has blazed a trail for new writing.

The band's relationship with resident composer Simon Dobson is going from strength to strength. Simon's new work 'Torsion'promises to be his most innovative yet – with sampled sounds and effects.

Leyland's CD of works by Simon (including 'Penlee' and 'The Dreaded Groove and Hook') and Kenneth Hesketh, whose witty Whirlegigg opens the concert, will be launched at the festival. Another composer of the moment, Gavin Higgins, also features.
His 'Fanfares and Love Songs', originally commissioned by the National Children's Band of Great Britain, receives its first complete concert performance.

I am also delighted the Jason and the band agreed to revive Ray Steadman-Allen's colourful National Finals piece from 1988 – 'Seascapes'.
---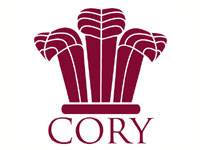 Cory

Cory Band and Dr. Robert Childs make a welcome return to Manchester, after a year's absence last January, with a programme of symphonic breath and ambition.

Gareth Wood composed 'Triumphant Brass' as a gift for the band on its 125th anniversary last year. Karl Jenkins wrote his 'off the wall' concerto (his words not mine!) for David Childs.
For Jenkins, '…it has been a privilege to write a concerto for such a virtuoso performer. I've known David for a few years and was hoping this opportunity would happen. As is my wont, I've endeavoured to make the concerto somewhat quirky.' The world premiere, with orchestra was given last summer.
This brass band version was first heard on 29 November at Brangwyn Hall in Swansea in a concert celebrating the 125th anniversary of the Cory Band. It will receive its US premiere in the wind band version at Carnegie Hall in New York on 26 March 2010.
I am thrilled that Bob and the band agreed to include works by the festival's resident composer this year, Torstein Aagaard-Nilsen ('Circius' is a brilliant opener, full of energy and colour) and by John McCabe.

Having been involved in the commissioned in 'Maunsell Forts' during my time at BBC Radio 3, it has been something of a personal mission to get this wonderfully evocative piece revived.
It's quiet opening and subdued ending didn't hit the spot at the 150th Open Championship. But this is music of the highest quality, deserving to be heard for its own sake and not simply as a competition vehicle.
Cory ends with 'Titan's Progress' – the blockbuster re-imagining of moments from Mahler's 'Symphony No. 1', with which the band sealed its victory at last year's Open Championship. 'Triumphant Brass' and 'Titan's Progress' are both included in Cory's next CD, which comes out in the Spring.
---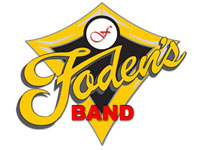 Foden's

The musical riches continue with the Saturday evening concert when Foden's take to the RNCM stage under principal conductor Garry Cutt. Their programme is very much a 'match of two halves'.

Peter Meechan's beautifully crafted re-working of Purcell opens proceedings with a belated tribute to arguably England's greatest composer.
Some years ago I was sent a score of Philip Sparke's 'Sea Pictures' and was captivated by the sound world, much of it delicate and impressionistic - a world away from the virtuoso test pieces that have become his trade mark. Foden's performance will mark its UK premiere.
Next month the Foden's Band makes its 10th annual visit to the Old Boys' Silver Band in Armagh. To celebrate this anniversary, the bands have commissioned 'Battle of Barossa' from Foden's resident composer Andy Scott, who writes: 'On 5 March 1811 one of the most famous battles of the Napoleonic War was fought.
The 87th Royal Irish Fusiliers burst through the ranks from the second line with the war cry 'Faugh a Ballagh' ('clear the way') and destroyed two French Battalions to become the first regiment to capture a French Golden Eagle.
My piece follows the events of March 1811 and includes a narration, which will be read by Ivor Stevenson, who has been the driving force behind the association between the two bands.' Foden's latest CD, featuring music by Andy and Barbara Thomson will be released during the festival.
In part two the musical spotlight falls on three giants of the brass band movement to emerge from the Salvation Army in the 20th century.

Erik Leidzen's wclassic air varie solo 'Song of the Brother' will be performed by another great 'euphoniumist' Glyn Williams.
Eric Ball once described his test piece 'Journey in Freedom' as a Salvationist work by virtue of being composed by a Salvationist. Wilfred Heaton's little march 'Le Tricot Rouge' started out as an SA piece. His 'Scherzo', composed in the 1940s for the first version of 'Partita', receives a belated world premiere.
---
Philip Jones

It is now almost 10 years since the death of Philip Jones and almost 60 years since he established his ground-breaking brass ensemble.
I am delighted that Ursula Jones is with us for the weekend and will be able to enjoy with us examples of the rich musical legacy her husband left behind – for ensemble and band.

Sunday's musical riches begin at 10.15 with a recital of Philip Jones favourites by a highly talented young quintet – Metropolitan Brass and continue at 11.30 with the annual showcase for the RNCM student ensembles.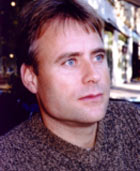 RNCM College Brass Band

The RNCM College Brass Band, conducted by Nicholas Childs, features works by Adam Gorb, the RNCM's Head of Composition, whose music for wind band has established an international reputation, and Torstein Aagaard-Nilsen (right), whose 'Steam Songs' was inspired by the oldest working paddle steamer in the world!
In part two head of brass John Miller will direct the RNCM's Brass Ensemble in two premieres by the inaugural John Golland Award winner Duncan Ward and internationally acclaimed composer Bruce Broughton.

He will be travelling over from Los Angeles especially to hear the UK premiere of his 'Fanfares, Marches, Hymns and Finale for Symphonic Brass'.
The brass students of the RNCM will have a busy weekend, as they will also be performing foyer fanfares to herald each concert – as a tribute to Philip Jones.
Brass Band of Columbus

After each evening concert, members of the Brass Band of Columbus (Ohio), who have been regular visitors to the Festival of Brass over the years, will be entertaining us with some American style foyer music.
---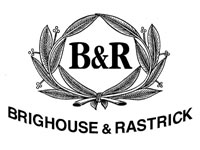 Brighouse & Rastrick

If any programme in this year's festival could be termed 'cross-over' (between US and UK Salvationist bands and the wider band community!) the programme by Brighouse & Rastrick, with guest conductor Dr. Howard Evans is the one.
Emil Soderstrom's career embraced many activities before he emigrated to the US to further his musical career. He is best remembered for his spirited SA marches of which 'Minneapolis IV' is one of his finest.
Bruce Broughton's 'California Legend' tells the story of a fictional island named California, very near to the Terrestrial Paradise, which was peopled with black women. . . accustomed to live after the fashion of Amazons. William Himes' 'Concertino for Flugel' was commissioned in 1992 by Pittsburg's River City Band.
Our soloist is the highly talented recipient of the 2009 Mortimer Prize, Zoe Hancock.

In the Salvation Army Erik Leidzen is highly regarded for his skills in what has been described as 'sermons in music'. His 'Sinfonietta', composed for the 1955 British Open Brass Band Championship) is his only contribution to the test piece genre. The band will round off their programme with Leigh Baker's tour de force, 'The Battle of Bosworth Field', a piece combining wonderful visual effects to go with the stirring music.
Last year James Curnow was commissioned by The Brass Band of Columbus (Ohio) to write a celebratory work for the band's 25th anniversary.

True to his Salvationist roots, James took his inspiration from a hymn by Isaac Watts, 'I Sing the Mighty Power of God' and its tune 'Ellacombe'. His 'Ellacombe Chronicles' follows the creation story as interpreted by the verses of the hymn. The SA connection continues in the final work by Ray Steadman-Allen, originally composed in 1953, 'Lord of the Sea'.
---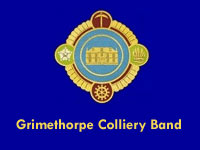 Grimethorpe Colliery

Piano Concertos with brass band accompaniment are a rarity in the brass band literature.

Martin Ellerby's 'Cabaret Concerto' has been on my 'wish' list for a number of years. It is a highly entertaining work in the Poulenc piano concerto mould – full of wit, romantic lyricism as well as some serious touches, ideal for a festival programme like this.
Since Dr. James Gourlay and the Grimethorpe Band played the concerto in London and also recorded it last Autumn, their grand finale to the RNCM Festival of Brass provided the ideal opportunity for a performance on Martin's 'home' patch.

Broughton, grandfather and grandson open part two with a pair of favourite items from the Salvation Army literature.
James Gourlay's years at the cutting edge of the symphonic and brass band worlds is reflected in the rest of the programming, which is book-ended by classic Elgar Howarth arrangements, originally for Philip Jones – 'Music from the Elizabethan Court' and the final pair of 'Pictures at an Exhibition' – and also includes the premiere of his own re-scoring of 'Dance Music' which was composed by Roger Steptoe for symphonic brass and percussion and the rarely heard masterpiece by Torstein Aagaard-Nilsen, 'Riffs and Interludes', commissioned in 1997 by Stavanger Band.
---
Key Note Speaker

This year's RNCM Festival of Brass also includes a key-note speaker. I am delighted that Dr. Ronald Holz will be coming over, thanks to the generosity of Asbury College (Kentucky) where is serves as Professor of music literature and performance, to offer his authoritative perspective on the shaping of an American brass band literature.
Start Time

The Festival gets underway at 6.00pm on Friday 22 January with a recital by the adventurous young brass quartet Scherzo Brass, who include two of the 'high peaks' of the repertoire, 'Paganini Variations' by Joseph Horowitz and the 'Quartet' by Arthur Butterworth.
---
Full Programme:
Friday 22nd January

6.00pm: Scherzo Brass
Lord Rhodes Room
Brass Quartet (Roger Payne)
Brass Quartet (Arthur Butterworth)
Variations on a theme by Paganini (Joseph Horowitz)


7.35pm: Concourse: Fanfare (Adam Gorb)


7.45pm: Black Dyke Band conducted by Nicholas Childs
David Thornton (euphonium) and Brett Baker (trombone)
Fanfare in Jubilo (Thomas Doss)
Euphonium Concerto No.2 (Torstein Aagaard-Nilsen)
Stomp (with Fate and Elvira) (James Macmillan (arr. Smith)
Within Blue Empires (Paul Lovatt-Cooper)
Torch of Freedom (Eric Ball)
Concertino for Trombone (Erik Leidzén)
The Torchbearer – Symphonic Variations on a Theme by Eric Ball (Peter Graham)
Concourse: Post-concert music from Brass Band of Columbus ensemble


Saturday 23rd January

10.15am: Opera Theatre: David Childs in recital
David Childs with Harvey Davies (piano) presents a selection of classical transcriptions and original works for euphonium and piano.
Caoine (Charles Villiers Stanford)
Skunk (Simon Parkin)
Due Tramonti (Ludovico Einaudi)
Fantasy (Johann Nepomuk Hummel)

11.20am: Fanfare (Simon Dobson)

11.30am: The Leyland Band conducted by Jason Katsikaris
Whirlegigg (Kenneth Hesketh)
The Binding of the Wolf (Torstein Aagaard-Nilsen)
Torsion (Simon Dobson)
March - The Conflict (Bramwell Coles)
Fanfares and Lovesongs (Gavin Higgins)
Seascapes (Ray Steadman-Allen)


1.45pm: Lord Rhodes Room: Keynote presentation: Dr. Ronald Holz
From Generation to Generation - The Shaping of an American Brass Band Repertoire
2.50pm: Fanfare for Philip Jones
Flourish for three trumpets (Tom James)

3.00pm: Cory Band conducted by Robert Childs
Soloist: David Childs (euphonium)
Triumphant Brass (Gareth Wood)
Euphonium Concerto (Karl Jenkins)
Circius (Torstein Aagaard-Nilsen)
The Maunsell Forts (John McCabe)
Titan's Progress (Hermann Pallhuber)

5.30pm: Concourse: RNCM Junior School Brass Ensemble
18.30pm: Lord Rhodes Room: Meet the composer
Torstein Aagaard-Nilsen in conversation with Paul Hindmarsh

19.20pm: Fanfare (Peter Meechan)

19.30pm: Foden's Band conducted by Garry Cutt
Soloist: Glyn Williams (euphonium), Ivor Stevenson (narrator)
Purcell Variants (Peter Meechan)
Sea Pictures (Philip Sparke)
Battle of Barossa for narrator and brass band (Andy Scott)
Le Tricot Rouge; Scherzo (Wilfred Heaton)
Song of the Brother (Erik Leidzen)
Chant (Torstein Aagaard-Nilsen)
Journey into Freedom (Eric Ball)
Post-concert music from Brass Band of Columbus ensemble

Sunday 24th January

10.15am: Lord Rhodes Room: Philip Jones Remembered
The Metropolitan Brass Quintet performs a selection of favourite works of Philip Jones and his pioneering brass quintet

Mini Overture (Witold Lutoslawski)
Quintet No. 3 in D flat Op.7 (Victor Ewald)
Quintet No. 1, Op. 73 (Malcolm Arnold)
plus a selection of transcriptions by Elgar Howarth.


11.30am: RNCM Brass Band and Brass Ensemble conducted by Nicholas Childs and John Miller
Fanfare for St. Edmonsbury (Benjamin Britten)

RNCM Brass Band
Little Suite No. 2, Op.93 (Malcolm Arnold)
A Distant Mirror (1999 – 2000) (Adam Gorb)
Dampsanger (Steam Songs) (Torstein Aagaard-Nilsen)

RNCM Brass Ensemble
Between you, me and Pandora's bed-post (Duncan Ward)
Aria for Philip (Edward Gregson)
Fanfares, Marches, Hymns and Finale (Bruce Broughton)

2.00pm: Lord Rhodes Room: Euphonium Premieres
David Thornton with Groves Brass give the world premieres of three new works for euphonium and brass quintet
Blizzard (Cai Isfryn)
In Memoriam E.S. (Simon Dobson)
Tiamat (Lucy Pankhurst)


2.50pm: Fanfare for Philip Jones
Honourable Resolve (Dave Collins)

3.00pm: Brighouse & Rastrick Band conducted by Howard Evans
Soloist: Zoe Hancock (flugel horn)
Minneapolis IV (Emil Soderstrom)
California Legend (Bruce Broughton)
Concertino for Flugel (William Himes)
Sinfonietta (Erik Leidzen)
The Battle of Bosworth Field (Leigh Baker)
The Ellacombe Chronicles (James Curnow)
The Gallant Weaver (James Macmillan (arr. Hindmarsh)
Lord of the Sea (Ray Steadman-Allen)

5.30pm: Concourse: Chethams School of Music Brass Ensemble


6.30pm: Lord Rhodes Room: The Philip Jones Legacy
Recollections and recordings of the Philip Jones Brass Ensemble, with Ursula Jones and John Miller

7.20pm: Fanfare for Philip Jones
FAN(fare) (Louis Johnson)

7.30pm: Grimethorpe Colliery Band conducted by James Gourlay
Soloist: Lloyd Buck (piano)
Music from the Elizabethan Court (Arranged by Elgar Howarth)
Dance Music (Roger Steptoe (arr. Gourlay)
Cabaret Concerto (Martin Ellerby)
March: The Roll Call (William Broughton)
Covenant (Bruce Broughton)
Riffs and Interludes (Torstein Aagaard-Nilsen)
Babi Yaga and The Great Gate of Kiev (Pictures at an Exhibition) Mussorgsky (arr. Howarth)
Booking Details:
For full booking details: www.rncm.ac.uk