4BR End of Term Reports - The top 20 pupils at the 4BR School
2-Jan-2010
The 4BR Headmaster has been writing his 2009 end of term reports on the 20 top ranked pupils in the 4BR school.
---
At the end of yet another busy year at the 4BR contesting comprehensive school and the head teacher has written his reports on the 20 pupils in the top band class.
As always, some pupils have had great years, some good, some average, and some, well - some may have to look long and hard at themselves.
Exams sat ranged from the European Baccalaureate and the various National Curriculum tests to the British Open and the whole range of exams from the Regional Board of Governors to local exam boards.
Since 4BR last reported in 2006, a number of pupils have lost their place in the top class of and there has been an unfortunate death (young Sellers) to report too. .
Unfortunately there has been one death to report too – the demise of young Sellers International.
Class sizes are down to 20 this year, but there are a few bands that could barge their way into the school at the expense of others if they are not careful – so look out for the American exchange student of Fountain City (currently at 24th in the register).
In alphabetical order then, and with a range of marks that equate as follows:
A+ Exceptional
A Outstanding
A - Excellent
B+ Very Good
B Above Expectations
B - Met Expectations
C+ Below Expectations but improving
C Below Expectations and no real improvement made
C - Disappointing
D In need of extra tuition
---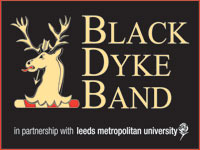 Black Dyke
Overall Mark: A-
Class Position at end of 2009: 3rd (+ 1)
2009: 3rd
2008: 4th
2007: 4th
2006: 1st
2005: 1st
2004: 3rd
2003: 5th
2002: 3rd
2001: 2nd
2009 Exams entered:
Regional Championships: 4th (Yorkshire)
Whit Friday: 1st in Saddleworth
English National: 1st
British Open: 2nd
National Finals: 1st
Report:
The most famous pupil in the school continues to make their demanding parents proud.
The local Vinter exam saw a misreading of a few questions, but luckily their familiarity with whale watching paid dividends on the European paper in Preston.
Easy pickings on the Whit Friday pub quiz circuit led to them being beaten by their Welsh cousin on the Titan test, but they turned the tables when asked to write an essay in the style of an old master at London.
An exhausting year of extra curricular activities included a school trip to Australia.
Comment:
Coming up to 10 years of Childs rearing, Black Dyke remains one of the star pupils of the 4BR banding school – and has their name up on the honours board to show for it too.
A hat trick at London in 2010 will be the unwritten priority, but the opportunity to regain their European bragging rights will also be expected by the parents too.
---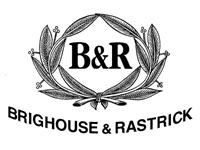 Brighouse and Rastrick
Overall Mark: B-
Class Position at end of 2009: 5th (No change)
2009: 5th
2008: 5th
2007: 5th
2006: 5th
2005: 7th
2004: 10th
2003: 6th
2002: 6th
2001: 6th
Exams entered:
Regional Championships: 5th (Yorkshire)
English National: 4th
British Open: 5th
National Finals: DNQ
Whit Friday: 3rd overall in Saddleworth
Brass in Concert: 4th
Report:
No less than five parental changes (some very messy) in the West Riding household meant that it was a bit of a disturbed and slightly unlucky exam year for young 'Briggus'.
Unlucky that their take on Vinter didn't get a higher mark at Bradford, it meant that they wouldn't be able to sit the London exam paper, but a profitable pub quiz day led to a fine bit of whale watching at Preston, even if the markers didn't quite like it as much.
A colourful bit of Titan interpretation saw them feature at Birmingham, but they opted for a bit of in house plagiarism at Gateshead, where an over familiar essay led by a grand old Panto dame saw them look a little stale in the entertainment stakes.
Comment:
Having a household that had more musical 'uncles' putting their slippers under the bed than even Elizabeth Taylor could manage in her prime, was never going to work.
Stability at the helm in 2010 will surely pay dividends. Much will be expected of the newlyweds of King and Morrison. The potential is there.
---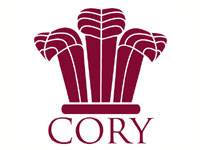 Cory

Overall Mark: A
Class Position at end of 2009: 1st (No change)
2009: 1st
2008: 1st
2007: 1st
2006: 2nd
2005: 2nd
2004: 2nd
2003: 2nd
2002: 2nd
2001: 4th
Exams entered:
Regional Championships: 1st (Wales)
World Championship: 1st
European Championships: 1st
British Open: 1st
National Finals: 3rd
Brass in Concert: 3rd
Report:
A year in which they celebrated a significant coming of age, the highly motivated well to do Welsh pupil looked set at one point to head the school honours board in every exam subject they sat.
No problems on their own doorstep, they then topped the European Baccalaureate again in some style, before a day trip to Kerkrade saw them write a world winning essay.
They put in a huge effort to regain top dog status at Birmingham, but their endeavours left them a little exhausted by the time of the London exam and a less than swinging Gateshead end of term Panto appearance.
Comment:
The proud parents will beam with satisfaction after their offspring ended the school year top of the class and bagged the most pocket money too.
The honours board over the last decade tells its own story, so we can expect more of the same next year.
---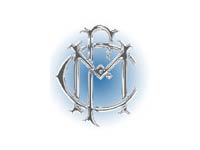 Carlton Main Frickley
Overall Mark: B-
Class Position at end of 2009: 12 (- 2)
2009: 12th
2008: 10th
2007: 13th
2006: 18th
2005: 23rd
2004: 23rd
2003: 19th
2002: 21st
2001: 14th
Exams entered:
Butlins Mineworkers: 6th
Regional Championships: 7th (Yorkshire)
All England Masters: 7th
English National: 6th
British Open: 16th
National Finals: 6th
Brass in Concert: 12th
Report:
A busy year for the former 'Bevin Boy' from Yorkshire coal mining stock, and one that saw them just about hold their own against the big boys in the school yard.
The disappointing exams came at the former Miners holiday break at Skegness, on their own patch at Bradford and the more rarefied surroundings of Birmingham, but they put in solid enough returns elsewhere without ever getting the exam markers over excited by their familiar lyrical prose.
A tame appearance at the end of year school Panto summed them up.
Comment:
Have done well over the past decade to secure their place in the 4BR school, but the loquacious lead from their parents is at times a weakness when basic hard exam facts are needed.
2010 promises much if they can just drop the occasional over lyrical tendencies.
---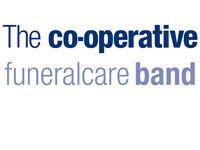 Co-operative Funeralcare
Overall Mark: C+
Class Position at end of 2009: 16th (- 2)
2009: 16th
2008: 14th
2007: 8th
2006: 7th
2005: 9th
2004: 6th
2003: 11th
2002: 15th
2001: 12th
Exams entered:
Regional Championships: 1st (Scotland)
British Open: 8th
Land O Burns: 2nd
National Finals: 9th
Scottish Open: 4th

Report:
The collapse of exam confidence that occurred with the once well to do Scottish pupil has been sorted out now that the extended family funeral business has picked up the tab.
That may mean a few more dour faces than usual, but there are signs that the post exam wakes may be a bit livelier if they can carry on the decent work of the past 12 months.
That saw a top of the class return at the Area exam and top 10 results to take home to the parents at both the Open and National exams. They didn't quite deliver the same quality at other domestic multiple-choice tests, but they remain a pupil that can punch above their weight in the playground when roused.
Comment:
There was a real danger of the 'Divi Boy' losing their place at the 4BR School, but some overdue parental control puts them in a decent position to once again become the tartan terror to fear.
No Euro excursion to look forward to in 2010, but they may not mind that as they look to regain their top 10 seat in class.
---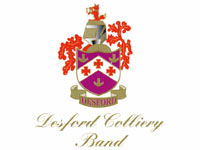 Desford Colliery
Overall Mark: B-
Class Position at end of 2009: 10 (No change)
2009: 10th
2008: 12th
2007: 12th
2006: 16th
2005: 25th
2004: 21st
2003: 24th
2002: 22nd
2001: 24th
Exams entered:
Butlins Mineworkers: 3rd
Regional Championships: 1st (Midlands)
All England Masters: 2nd
British Open: 7th
National Finals: 16th
Brass in Concert: 9th

Report:
A step in the right direction for the rather unpredictable Midland pupil, as they make the move into the 'Top 10' common room reserved for the most successful pupils in the school.
They produced a rather uninteresting pair of Butlins exam papers and an odd Vinter essay to remain the bully in the local playground. However, they showed considerable more quality with their essay on space travel at Cambridge and set a fine marker with their Titan answers at Birmingham.
That seemed to satisfy the parents though, as they allowed young Desmond to rather lapse into lazy ways at both London and Gateshead.

Comment:
If only. Desford has the lot – but with an attention span that sometimes means a trip to the naughty corner they can test the patience of even the most mild mannered headmaster.
On their day, and with the direction of a firm parental hand they are to be feared, and we suspect that 2010 could be an important year for them. If they have the desire then look out, if not – prepared to be exasperated.
---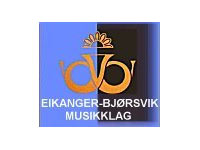 Eikanger Bjorsvik
Overall Mark: B+
Class Position at end of 2009: 17th (+ 6)
2009: 17th
2008: 23rd
2007: 26th
2006: 30th
2005: 35th
2004: 40th
2003: 34th
2002: 27th
2001: 30th
Exams entered:
Norwegian Nationals: 1st
European Championship: 3rd
SIDDIS: 1st
Report:
After years of being a well thought of exchange student, Eikanger finally makes it as a regular at the 4BR school after a year in which they imposed their domestic authority on the Norwegian exam system.
Their brace of Bergen exam papers written with the help of their high profile Welsh tutor were of the highest class, whilst their appearance at the European Baccalaureate under the command of a colourful uncle saw them impress once more.
They even had time to show off their own Panto skills in Stavanger too.

Comment:
After one year in the 4BR school, young Eikanger has got to grips with just what they have to do to make a mark in the playground of hard exam knocks.
Colourful, inventive and at times a touch arrogant (they do need to quicken their pace on the walk to the exam rooms) they are a pupil to watch out for in the coming school year.
---
Fairey
Overall Mark: C+
Class Position at end of 2009: 9th (No change)
2009: 9th
2008: 8th
2007: 10th
2006: 9th
2005: 8th
2004: 5th
2003: 1st
2002: 4th
2001: 5th
Exams entered:
Regional Championships: 2nd (North West)
Whit Friday: 2nd overall in Tameside
English National: 7th
British Open: 12th
National Finals: 11th
Brass in Concert: 8th
Report:
A slightly disappointing year for the former 2003 head boy. Although they remain in the with the elite 'Top 10' gang, they know they will have to pull up their socks if they are not to be shoved out to play up with the spotty kids in the school yard.
An encouraging start to the year held promise, and they filled their pockets on the pub quiz machines in Tameside too, but thereafter they found the exam questions much tougher.
They didn't stray too far into the whale waters at Preston, but had a real fright at Birmingham where they bravely fought off the prospect of a cold exam weekend in a boarding house in Blackpool in 2010. Relieved, they played safe at London but disappointingly didn't reprise their 2009 ghoulish star turn at the end of year Panto.

Comment:
Still regaining strength following the hard years when their parents decided that they could no longer pay the school fees through the family business.
Getting there though, even if it is two steps forward, one-step back at times. The fright of nearly ending up in Blackpool in May should make them put in the extra homework hours swotting for next year's exam papers.
---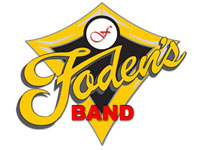 Foden's
Overall Mark: A-
Class Position at end of 2009: 2nd (+ 1)
2009: 2nd
2008: 3rd
2007: 3rd
2006: 6th
2005: 5th
2004: 4th
2003: 3rd
2002: 1st
2001: 3rd
Exams entered:
Regional Championships: 1st (North West)
All England Masters: 1st
Whit Friday: 1st in Tameside
English National: 3rd
British Open: 6th
National Finals: 2nd
Brass in Concert: 1st
Report:
Master Foden is perhaps the most competitive pupil in the 4BR school – with an unquestionable desire to come out top of every exam they sit.
They remain the local school bully on their own patch but are the undoubted pub quiz 'eggheads' in Tameside. Showed that they had specialised knowledge of space and time at Cambridge, although they found the whale watching expedition not quite to their liking.
Their Titan paper didn't quite stand up to close scrutiny, whilst they missed out on being top of the London pastiche class by the narrowest of margins. More than a touch miffed, they then took the lead in the school Panto to take the plaudits and send their parents home with a huge smile on their face.

Comment:
Moving ever closer to returning to the top of the class for the first time since 2002, young Foden will relish the opportunity to lock horns with the biggest boys in the school yard in 2010.
They will want to return to Europe if they can, whilst a long overdue exam success in London is certainly on the wish list too.
---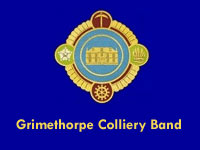 Grimethorpe Colliery
Overall Mark: C+
Class Position at end of 2009: 4th (- 2)
2009: 4th
2008: 2nd
2007: 2nd
2006: 3rd
2005: 4th
2004: 9th
2003: 9th
2002: 7th
2001: 7th
Exams entered:
Regional Championships: 3rd (Yorkshire)
European Championships: 5th
British Open: 3rd
National Finals: DNQ
Brass in Concert: 2nd
Report:
There was a real possibility at the beginning of the year that the Grimethorpe family would make an appearance on the Jeremy Kyle show.
However, after some patching up and a few visits to 'Relate' things got back on track, even though they left it all too late at Bradford to book their usual place for their weekend break to sit the London exam.
It was much the same story when they sat the European Baccalaureate too – one rubbish paper, one stonker, but they showed that the family home was a much happier place to be by the time they got to Birmingham. Come the Panto exam and everyone was enjoying life once more, with one of the parents even joining in the fun with an impromptu turn as a camp karaoke singer.
Comment:
What a family – but what a pupil too. If only they can get that much needed stability back around the dinner table then 2010 could well see the rough, tough miner's son scrapping it out once more for glory with the rest of the well to do kids.
Don't bet against them doing just that now that they have experienced parental guidance dishing out the treats and the odd smack on the backside too.
---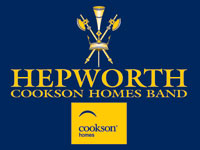 Hepworth (Cookson Homes)
Overall Mark: B+
Class Position at end of 2009: 13th (+ 5)
2009: 13th
2008: 18th
2007: 14th
2006: 20th
2005: 15th
2004: 15th
2003: 23rd
2002: 48th
2001: 64th
Exams entered:
Regional Championships: 2nd (Yorkshire)
English National: 2nd
Whit Friday: 2nd in Saddleworth
British Open: 11th
National Finals: 13th
Report:
It looked at one stage that the house builder's son was going to be one of the star pupils in the 4BR school in 2009.
A great brace of Mineworker's exam papers was followed by a cracking bit of Vinter essay writing as they booked their place for the London test. After filling their pockets with pub cash in Saddleworth they rather lost their way though.
They didn't get their facts right on the Titan questions in Birmingham and found that their slow paced analysis of pastiche writing was way off the mark in London too. That was a pity as they ended the school year closer to the front of the class than ever before.

Comment:
It's been a little up and down in the past couple of school years with Master Hepworth, but if they can add an extra touch of consistency and stamina to their exam work in 2010 then they could well be hanging out with the top 10 big boys.
Much more will be expected this time round, with better returns at the big exam tests in Birmingham and London the priorities.
---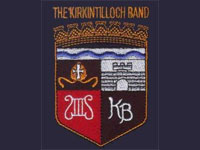 Kirkintilloch
Overall Mark: C-
Class Position at end of 2009: 20th (- 4)
2009: 20th
2008: 16th
2007: 19th
2006: 13th
2005: 13th
2004: 13th
2003: 13th
2002: 13th
2001: 15th
Exams entered:
Regional Championships: 2nd (Scotland)
Land O' Burns: 4th
British Open: 9th
National Finals: 17th
West Lothian: 1st
Scottish Open: 5th
Report:
A disappointing year at the 4BR school for the Scottish pupil with the Scandinavian home tutor as their exam results showed.
It all started well enough with the yearly clash of the clans as they booked their place to sit the London exam paper, but they didn't really build on that success.
A tame local exam answer at Land O' Burns was followed by a better one at West Lothian, but away from home they got all aggressive (but got away with it) when asked some tricky Titan questions and all messy when asked for a bit of pastiche Ball work. They did some better revision on their Titan in time for the Perth exam, but it was too little too late.
Comment:
Not quite time to send a letter asking to see the parents, but a little worrying for young Kirky nonetheless. A few years ago they were more than holding their own in class, but now they are dropping away through inconsistent exam form – especially away from home.
2010 could either see them return to better ways or they could well be looking for extra tuition to keep their place on the school register.
---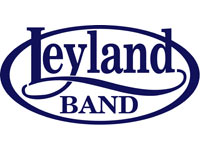 Leyland
Overall Mark: C+
Class Position at end of 2009: 6th (No Change)
2009: 6th
2008: 6th
2007: 11th
2006: 8th
2005: 6th
2004: 14th
2003: 10th
2002: 9th
2001: 9th
Exams entered:
Regional Championships: 8th (North West)
Whit Friday: 3rd in Tameside
British Open: 4th
English National: 5th
Brass in Concert: 6th
Report:
A bit of a mixed old bag of exam results for Leyland, and the loss of their ambitious go getting parent back to Australia won't have improved the mood in the household over Christmas for sure.
The examiner hated their take on Vinter at Blackpool, although they recovered their exciting essay style in time for Preston and enjoyed a profitable time on the pub quiz machines in Tameside.
Their fearless approach to exam questions was a joy at Birmingham and refreshingly original at the Gateshead Panto though, even if the examiners once again found it a performance a touch too avant garde.
Comment:
It will be interesting to see how Leyland gets on under new parental guidance in 2010, but you feel that the sense of excitement and adventure will remain.
They are a refreshingly vibrant pupil, not too worried to try something a little different either, although they will want to make sure that they get the chance to battle it out with the big lads on the London exam paper.
---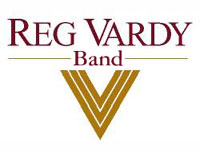 Reg Vardy
Overall Mark: B
Class Position at end of 2009: 15th (+ 7)
2009: 15th
2008: 22nd
2007: 20th
2006: 14th
2005: 11th
2004: 12th
2003: 14th
2002: 17th
2001: 17th
Exams entered:
Regional Championships: 2nd (North East)
All England Masters: 8th
Grand Shield: 9th
English National: 10th
National Finals: 5th
Brass in Concert: 5th
Report:
Just when the headmaster was preparing to ask young Vardy to start packing his bags to depart from the 4BR School, the return of their former divorcee parent gave them a new lease of life.
It was all doom and gloom after an error strewn Vinter essay in Darlington was followed by a stewed version of a Heaton tale at Blackpool and a call for a life jacket or two for whale watching at Preston.
Then redemption came from a Farr so to speak, and a cracking bit of pastiche Ball work in London was followed by a star turn in Panto at Gateshead and Reggie Boy was all smiles again.
Comment:
The link to their car dealer family business may be lost, but 2010 could well see Reg Vardy in F1 territory if they can build on the remarkable form they showed at the last two exams of the year.
A return to taking the British Open test will be the main ambition for the parents, but so will the need to get one over the locals again in Darlington too.
---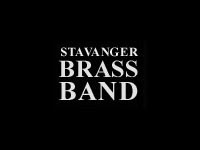 Stavanger
Overall Mark: C
Class Position at end of 2009: 8th (- 1)
2009: 8th
2008: 7th
2007: 18th
2006: 27th
2005: 21st
2004: 44th
2003: 45th
2002: 57th
2001: 60th
Exams entered:
Norwegian National: 4th
SIDDIS: 2nd
Report:
A slightly disappointing report to send back home for the old rich pupil who really shone in the exam halls in 2008.
All that inventive work, especially in Panto seems to have gone missing after they took a bit of a slating from some old school exam markers in Gateshead.
The domestic Bergen exam was a real let down and the rest of the year has been spent rebuilding confidence. There was promise of better things once more on their home patch as some of the old performance skills appeared again.
Comment:
Just what form Stavanger bring to the exam table will be interesting, as they need to justify their position as occupying the highest seat of any non UK resident in the 4BR school.
With oil prices down the family may be feeling the pinch, but it shouldn't excuse them for not wanting to show off once more given the chance.
---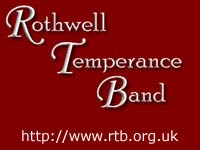 Rothwell Temperance
Overall Mark: A-
Class Position at end of 2009: 7th (+10)
2009: 7th
2008: 17th
2007: 17th
2006: 15th
2005: 17th
2004: 22nd
2003: 31st
2002: 36th
2001: 29th
Exams entered:
Regional Championships: 1st (Yorkshire)
All England Masters: 10th
Whit Friday: 5th in Saddleworth
Grand Shield: 1st
British Open: 15th
National Finals: 4th
Brass in Concert: 10th

Report:
The tea total family may have enjoyed a sneaky half of celebratory shandy or two this year after their lad produced a series of exam results that had them jumping for joy.
They produced a stirring Vinter essay to shock rivals in Bradford and followed it up with a confident piece of Heaton prose to return to the British Open exam. They found themselves a little overawed amongst the dreamy spires of University land and put a sick note in for the whale watching trip, although they boosted their pocket money fund around the Saddleworth pubs.
They perhaps tried too hard to impress with their Titan, but the lesson was learnt in time for the London paper. The year ended on a downbeat note though with a nervous Panto debut.

Comment:
Rothwell may well get used to sipping more celebratory drinks in future if they can keep up their remarkable 2009 form in the next 12 months, but it is asking a lot now that the examiners will know just what to expect of them.
Their appetite for success though may well see them climb a few seats closer to being teacher's pet.
---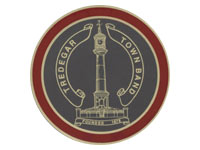 Tredegar
Overall Mark: C
Class Position at end of 2009: 14th (-1)
2009: 14th
2008: 13th
2007: 21st
2006: 19th
2005: 14th
2004: 11th
2003: 7th
2002: 8th
2001: 8th
Exams entered:
Yeovil: 2nd
Welsh Open: 2nd
Regional Championships: 2nd (Wales)
European Championships: 8th
Grand Shield: 4th
Welsh Eisteddfod: 2nd
Wychavon: 1st
National Finals: 14th
Blaenavon Contest: 7th
Report:
A disappointing year for the working class valley boy, who many thought may have made the breakthrough to the top 10 school achievers for the first time since 2003.
A combination of bad luck, better bands, poor performances and the occasional bit of surreal marking from the examiner saw them have an inconsistent year. At their best they delivered highly encouraging essays on Vinter and at the European Baccalaureate, and they were unlucky that their Heaton prose wasn't quite what was wanted at Blackpool.
Their Ball skills were not good in London though and they occasionally tried too hard to impress when a little reserve was needed at times on lesser exam papers. Their quality historical reporting of the 'Blitz' at Blaenavon was met by an adjudicator with pacifist tendencies.
Comment:
More hard graft and plenty of extra homework in store for Tredegar if they are to really make a lasting, rather than occasional, impression against their class rivals in 2010.
The parents cannot afford another European school trip, so all spare cash will be channelled into a British Open exam return.
---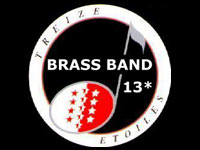 Brass Band Treize Etoiles
Overall Mark: C+
Class Position at end of 2009: 11th (+ 15)
2009: 11th
2008: 26th
2007: 29th
2006: 26th
2005: 30th
2004: 51st
2003: 35th
2002: 26th
2001: 23rd
Exams entered:
European Championship: 2nd
World Championship: 2nd
Swiss Open: 4th
Swiss National: 4th
Report:
An interesting year for the very neat and tidy Swiss student, who stormed into the 4BR school in mid term only to face the prospect of an early return home due to the way in which they sit their domestic exams.
Made a huge impression with the precision of their work at the European Baccalaureate and impressed again in pushing the 4BR Head Boy all the way at the World Championship exam too.
Perhaps the parents over fed them on celebratory Toblerone because by the end of the year their domestic exam form had deserted them and they even failed to book their place back on the Euro excursion to Austria.
Comment:
A pupil who came, saw and very nearly conquered in 2009, but paid the price by the end of the year.
Perhaps they need to beef up their rather fragile constitution (they are a small sounding lad) if they are to survive another year, but they certainly have all the technical skills to make up for the lack of brawn.
---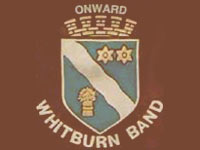 Whitburn
Overall Mark: C-
Class Position at end of 2009: 18th (- 3)
2009: 18th
2008: 15th
2007: 9th
2006: 10th
2005: 12th
2004: 8th
2003: 8th
2002: 10th
2001: 10th
Exams entered:
Regional Championships: 3rd (Scotland)
European Championships: 10th
Land O' Burns: 1st
West Lothian: 2nd
British Open: 17th
Scottish Open: 3rd
Report:
Another Celtic pupil who will know that they will have to pull up their socks in 2010 if they are to remain in the 4BR School by the end of the year.
Nothing quite went how they wanted it too at just about every exam they sat in 2009 (with the exception of a decent effort at Land O' Burns) and at one point there was a possibility of an ABSO being put in place after a bit of parental red mist descended following the Titan exam result.
They recovered their poise in time for their multiple choice Titan on home turf in Perth, but it was just a glimpse of what might have been for a pupil in need of a bit of extra tuition.
Comment:
An interesting year ahead for the colourful Whitburn lad – and a year in which they need to show much more consistency at the exam table.
They know they need to return to sit the London test paper, and with no added distraction of a Euro school trip to Austria, the parents will be keeping them in at night for extra homework to ensure they don't lose their seat in the British Open class too.
---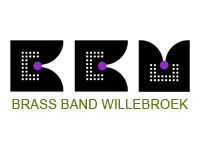 Willebroek
Overall Mark: C -
Class Position at end of 2009: 19th (-10)
2009: 19th
2008: 9th
2007: 7th
2006: 10th
2005: 16th
2004: 16th
2003: 22nd
2002: 25th
2001: 52nd
Exams entered:
All England Masters: 5th
Belgium Nationals: 3rd
Report:
Where once the Belgian prodigy amazed us all with the ability to answer any question asked of them in a variety of languages, 2009 has shown that is no longer the case.
Their exam performances at both home and abroad this past year have been patchy to say the least, with a decent explanation of the Belgian space programme in Cambridge, balanced by a troubled esoteric essay on home turf that saw them fail to gain entry to their favourite European Baccalaureate exam for a second successive year.
A letter home to the parents to find out what troubles the lad may be in order.
Comment:
After such a rapid rise to prominence at school there had to come a time when things didn't go as well – and that time has come.
There are signs that the family has long term ambitions to return towards the top of the class, but unless they start finding their exam form they could well be looking at a period away from the school premises.