2009 North American Brass Band Championships - Introduction & Preview
1-Apr-2009
4BR's Pat Herak looks forward to the 2009 North American Brass Band Championships, which take place in Louisville, Kentucky this weekend.


---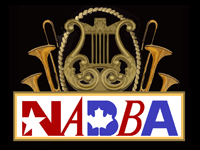 On the weekend of April 3rd & 4th the North American Brass Band Championships will once again find itself in the Greater Louisville (Kentucky) area.
This time the championships have moved completely across the Ohio River from New Albany, Indiana to the familiar Brown Theatre, home of the past two years' Gala Concert.
Numbers down

Unfortunately, the number of bands has once again dropped off from 28 (two years ago), to 22 (last year) to 18 this time around. However, the decline in bands is not representative of the brass band movement in North America (which continues to grow), but perhaps due to a couple of main factors.
Reasons

First, although Louisville may be centrally located, having the contest in the same area for several years may make it hard for distant bands to get there year after year. To help deal with this problem, NABBA will be changing venues a bit more frequently. Next year event will be he d in Raleigh, North Carolina.
Perhaps, another reason is that competition is not quite the centre of North American banding culture as it is in the UK. There are many thriving brass band festivals including the Hannaford Festival of Brass in Toronto, Ontario, which (drawing 15 bands) is the same weekend as the North American Brass Band Championships this year.
So all in all, 33 bands will be performing this weekend, albeit in two different cities, but still the largest combined turnout ever in North America.
Championship Section
Derek Bourgeois's 'The Devil and the Deep Blue Sea' will test the Championship Section bands this year.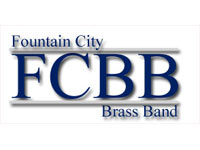 The favourite will have to be Fountain City Brass Band.

They come on the heels of a four contest domestic winning spree (victors at the 2007 & 2008 North American and U.S. Open championships) and will be looking to add one more title to their belt before travelling across the Atlantic in November for both Brass in Concert and the Scottish Open Championship.
Meanwhile, both James Madison University Brass Band and Chicago Brass Band have also shown good form in recent years, and will hope to dethrone the champions. Also trying to crash the party will be two other 4BR top 200 bands, Illinois and Atlantic.
The Championship Section own choice pieces will include a very interesting selection this year, with Dreams (Bertrand Moren), Eden (John Pickard), New Jerusalem (Phlip Wilby), Vienna Nights (Philip Wilby), Wand of Youth (Edward Elgar) on display.
Honors Section
Perhaps the most exciting competition of the day will be in the Honors Section that will see bands performing James Curnow's 'Trittico'.
Defending Champions Georgia and last year's runner-up Central Ohio have swapped places over the past two years, monopolizing the top two spots and will promise a hard battle for supremacy.
Princeton returns after a fine performance last year that they will surely hope to build upon, whilst both Massanutten and Motor City return after absences surely eager to strut their stuff. New England Brass Band under new conductor Stephen Bulla will round out this section, which could be anybody's game.
Honors Section own choice pieces will include this year; Charlotte Celebration (Bulla), Diogenes (de Haan), Harlequin (Broughton), James Cook, Circumnavigator (Vinter), Lowry Sketchbook (Wilby), Paganini Variations (Wilby), Tallis Variation (Sparke), Year of the Dragon (Sparke)
Big hit
The biggest hit in numbers has once again got to be in the lower and youth sections.
There are only 7 bands in these including, Bend in the River (Challenge), Huntsville (Open), Natural State (Challenge), Sunshine (Challenge), Triangle Youth Brass Band (Youth), Triangle Youth Brass Ensemble (Youth Open), and Tri-State (Explorer).
Friday's Events
There will also be a slight change from last year's Friday schedule this year. NABBA will continue to host its solo and ensemble contest on Friday afternoon and this year there are 63 soloists, and 11 ensembles entered.
Fountain City and James Madison are well represented and will once again try to monopolize the prizes, although there are sure to fine performances from many of the other performers.
Friday evening is the big change though.
Taking a page from the European Brass Band Championships, NABBA will have the Championship Section bands play their set-work (The Devil and the Deep Blue Sea), giving a days rest before the own-choice portion.
Gala Event
Once again the own-choice Championship Section performances will be played on Saturday night in lieu of a Gala Concert.
To keep the evening moving along during stage changes, results for the solo/ensemble and non-championship section bands will be announced between performances.
This year, after the final championship band has performed, the lone youth band Triangle Youth Brass Band will perform with the Championship Section results to follow.
Dodgy Predictions
Championship Section:
With their current winning streak Fountain City is the band to beat. James Madison has always put up a solid effort and will likely be the closest band, but perhaps still a distant second.
Last year's runner-up Chicago may be in the mix if they can put another top class performance together.
1. Fountain City
2. James Madison
Dark Horse: Chicago Brass Band
Honors Section:
This could be a coin toss between Georgia and COBB- both bands have really shown that they are pushing towards Championship level.
However, given the track records of all the bands, anything could truly happen in this section.
Massanutten have shown a great deal in their first few years, and their proximity to James Madison in both geography and organization (Kevin Stees has conducted both bands), cannot be ignored.
1. Georgia
2. Central Ohio
Dark Horse: Massanutten
Challenge:
Only three bands to choose from. With Natural State being runners-up the past two years, they may get their day in the sun, unless of course Sunshine outshines them!
Bend in the River will be making their Challenge Section debut, moving up from the Explorer Section after finishing second two years in a row.
1. Natural State
2. Sunshine
Dark Horse: Bend in the River
Not-So-Dodgy Predictions:
There be no such thing as a "sure thing" in the brass band prediction business, but 4BR feel we've got these predictions spot on.
Explorer Section
1. Brass Band of the Tri-State
Adult Open Section
1. Brass Band of Huntsville
Youth Section
1. Triangle Youth Brass Band
Youth Open
1. Triangle Youth Brass Ensemble