2009 London & Southern Counties Regional Championship - Introduction and preview
17-Mar-2009
They are still packing them in at Stevenage - 76 bands and counting this year. A great two days of battle is in store then for a region on the contesting up.
---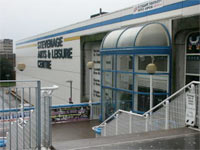 Stevenage may not be the most enticing of destinations to pay a visit to in general terms, but it does provide the genuine brass band lover with the chance to savour banding at its quantitive best.
Knee high

The local Arts and Leisure Centre may not have the grandeur of the Winter Gardens or St George's Hall in Bradford, but it doesn't come knee high in drunken stag night teenagers and discarded fish and chip wrappers either.
It does its job very well indeed, whilst the Regional Committee under Dave Hobbs does an even better one in organising the mammoth field of contenders on stage in the two halls. The welcome is warm and genuine and the bands, once a bit of a brass band musical hall joke in terms of national success, have now become very respected contenders at all the major contests.
Quality not quantity

Forget the quanity they are now saying in these parts – what about the quality? It is not a fanciful boast either.
On paper, last year's national results from London and Harrogate may not have been the best they would have hoped for, but in the first few weeks of the 2009 season there has been a marked upturn in contesting fortunes.
Butlins is a high quality event nowadays in all sections, and with Redbridge and East London Brass taking the winners laurels, and with a number of other encouraging performances in the other sections, people should wake up to the fact that there could be some seriously good bands to look out for come the finals.
Grading

The region could still do with a bit of a grading sort out (12 true top section bands?) and there is a little bit of a concern over the loss of bands this year such as Captial Concert, Enfield, Uckfield, Crystal Palace B, Fakenham, Newmarket, Oxford and Snowden, but others have returned such as Colchester and Crystal Palace in the Second Section.
A drop in numbers of 3 from last year is a very good effort from the organisers and reflects their hard work in promoting the banding culture in these parts – from contests run by SCABA in Folkestone for instance, and here.
Stevenage is well worth a visit then.
Championship Section:
There will be a great deal of interest from the rest of the banding world to what may transpire on Sunday.
There is little doubt that having 12 bands in the top section is plainly ludicrous, but the quality at the top end of the contesting tree here is now pretty good.
That said, it would be a major upset if the championship trophy didn't find itself back in the bandroom cupboard of one of the perennial favourites of Redbridge or Aveley & Newham, and it is now a decade since any other outfit was crowned champion (and First City Brass no longer exist)
There needs to be a concerted challenge from the rest of the field if both these bands are to be pushed to the levels that could see them really start to compete come the finals in October.
Last year's 14th and 17th places was about par for the course in recent times and you have to go back to 1990 for the last time 3 London bands represented the region in Kensington, and back a further year for the last time a top six finish was posted.
Time indeed for that to change then.
First Section:
There is a feeling that there are a number of real up and coming bands at this level in the region, and although last year's representatives came 15th and 16th at Harrogate, that should be improved upon if the bands that get through really play to form come September.
The region has yet to produce a National winner, and although the last three years have been a bit of a disappointment in results terms, there have been some strong challngers in the not too distant past.
A couple of these bands (there were some encouraging performances at Bultins earlier in the season) may well fancy their chances then in what promises to be a closely matched contest for Paul Cosh to sort out in the box.
Second Section:
No National Champion to boast about for the region for a long old time now, and the results of the last couple of years at this level at Harrogate have been a bit of a disappointment after encouraging performances just after the turn of the Millennium.
Last year's representataives came home in 11th and 16th place, and there has been no podium finish for well over a decade either, so whoever gets through will have to start making a mark.
The good news is that a numberof bands here have been doing just that both locally and nationally, so things may well be on the up for whoever gets the nod from Philip Sparke.
Third Section:
After a decade or more of posting very solid results at this level come the finals, the three representatives fell away somewhat last year to come 11th, 12th and 13th in Harrogate.
That may only have been a bit of a contesting blip though as usually the qualifiers who come from here are well matched as any from the rest of the country (the region produced the 2005 champions).
Normal service may well be resumed then and with really encouraging performances from bands at Butlins especially, this could be a contest to savour with the prospect of future success come September too.

Fourth Section:
There is always a great contest in store in the Fourth Section, although this year it is down on numbers a little.
The region has a fine record to maintain come the finals too – 7 times in the last 11 years they have posted top six finishes and they also produced the 2004 champions too.
Last year didn't see the best return from the three qualifiers – 6th, 16th and 19th, but there were encouraging signs nonetheless. Lots for Roy Roe to enjoy then.