2009 North of England Regional Championship - Introduction and preview
17-Mar-2009
There is always a great sense of spirit and banding adventure in the North East, and they are starting to get a bit of national contesting success to go with it too.
---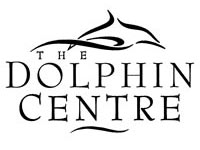 It is easy to just come out and say what a wonderful set of people you get to meet in these parts – and they are. However, when it comes to brass banding, they have been through the mill a bit over the past few years.
Looking up

Now it seems things are looking up – although there is still some concern about the number of bands that are making it to the starting tape at the Dolphin Centre.
This year 41 bands are on the programme, down 4 from 2008, and although there is no Greggs, Barrow Shipyard, Hetton, Barnard Castle, Barrow Concert or Ayecliffe & Brancepeth there are encouraging signs that the graft from the hard working regional committeee is starting to pay off.
Cumberland sausage

The Dolphin Centre may not be the most glamourous venue on the Regional trail, but it does its job and the event is slickly run and very welcoming (you can even get a swim and sauna here for a few quid instead of a pint and a cumberland sausage)
As with every region of the country there are still far too many bands in the top section here – 10 is simply ludicrous. However, there are signs at the grass roots that things are on the up, and the bands in the lower sections are certainly becoming more competitive – if last year's Harrogate returns are anything to go by.
Kirbymoorside, Barton and Flookburgh all posted top six finishes (with the first two gaining podium spots) whilst there was a 7th place too. Not a bad return for a region of just over 40 bands.
Better signs

The top section continues to just about hold its own, but in the last year there have been signs that better things could be around the corner too, with Reg Vardy starting to get back to form and EYMS making real progress.
Regional Secretary Alan Hope is an eternally optimistic bloke (he does support Newcastle United), but he has reason to be on this occasion.
Things are on the up, although it would be great if some of those succesful bands were given the chance to have another year in their respective sections rather than be promoted, perhaps before they are really ready and prepared to meet the challenges of a step up in class.
Still, as is shown with the sell out crowds for Brass in Concert, there is a real untapped hotbed of banding here that is starting to come alive – slowly but surely.
Championship Section:
There should be an intriguing battle in store this year in the top section as Reg Vardy hope to make it eight wins in a row.
Having one band be so dominant in a region isn't good for banding in general (although try telling that to Reg Vardy fans), but they will know that they will have to play to the form they showed in winning here last year if they are to make it one fat lady of victories this weekend.
EYMS are hot on their tails, there is the fast improving Felling, Fishburn is back on the up, Riverside are starting to show form and Kirbymoorside is fresh from their fine performance at Harrogate.
Add into the mix, the imported star conductors of Childs, Childs, Cutt, Farr, Roberts, Broadbent, etc, and you can see that the bands are not short of ambition either.
Even at London things are looking a little rosier too – 9th and 11th last year, another small but significant step in the right direction. Nothing to frighten rivals elsewhere perhaps, but getting there.
It's not over till a possible fat lady sings of course – but will she be warbling for Reg Vardy come Sunday night then?
First Section:
With Kirbymoorside's fine result at Harrogate last year, there is a lot for the eight bands to live up to.
'Pentacle' has caused problems up and down the country and we suspect it will be the same here, although there are a number of bands in this small field who will surely fancy their chances of not only qualifiying, but doing well at the Nationals too.
The region has found some form after a few lean years at this level with a 3rd and a 7th from qualifiers in the past two seasons, and there may be more to come if these bands hit top form.
David Read should enjoy himself then picking the bones out of this one.
Second Section:
Just the six bands for Richard Evans to contemplate over in the Second Section, and whilst the contest will be short and sweet, it should also be very enjoyable too.
The region hasn't has a National winner for well over a decade now, but it has posted a band in the top 10 for the last seven years, including that fine result from Barton last season.
Dan Price's excellent test piece not only catches the ear of the listener but allows the players to express themselves too.
Barton's excellent 3rd place was a real boost to the region at Harrogate, and whilst it may be hard for that to be repeated this time around, a couple of the bands may well fancy their chances if they get through.
Third Section:
A few more bands for Richard Evans to cock a ear too in the Third Section, where Andrew Baker's test piece has been proving to be a little bit of a handful, if exciting and colourful to listen to.
Flookburgh's fine result at Harrogate in coming 6th was the second year in a row that the region had posted a strong finish, so can any of these contenders go on to become the first band for close on 20 years to become a National Champion?
Some encouraging local and national form may suggest one or two could be in with a shout if they get through.
Fourth Section:
Nine bands for Barry Thompson to enjoy – if that is the right word to describe a test piece that has caused havoc up and down the country.
How these bands will cope will be interesting, as the region has been posting encouraging results at Harrogate in the past couple of years, with 7th place for South Milford last year to go with a 6th place of 2007 and 4th of 2006.
Lots to play for, but lots of hard work to get there on this one.