Gizmos & Gadgets - February
16-Feb-2009
4BR looks at the little and large must haves for February...
---

Sonata Bb Slide Trumpet
Price: £69.12 (inc VAT)
Looking for something a little bit different in the entertainment stakes – then why not get a cornet player to have a blow on a trombone?
It can't be that difficult surely? Well yes it is, but its good for a laugh and this little beauty makes one heck of a sound.
The mini trombone is pitched in Bb and is also ideal for those teachers who believe in copying the Suzuki method of teaching young players the basics of playing a musical instrument (no – it is nothing to do with motorcycling either).
Simple to play (you use a cornet mouthpiece) and is bolted together just like its bigger brothers.
In expert hands it could also be used to make a passable imitation of the Lurpak butterman…

http://www.normans.co.uk/Items/zz77tsson
---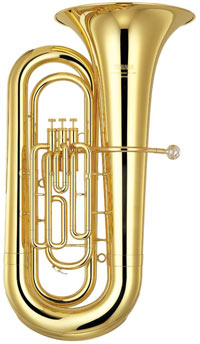 Yamaha YBB201 BBb Tuba (Lacquer)
Price: £1,328.25 (inc VAT)

Big things usually come with big price tags, but if you are starting up a brass band or you have found the next Steve Sykes in the young ranks of the learners class in your bandroom then why not invest in this tuba.
Yamaha produce high quality items throughout their instrument range and this one is no exception.
This three valved student model plays well and looks the part, whilst it is bolted together to ensure that it can handle all the little bumps and grazes that will eventually befall it in enthusiastic hands.
Comes with the usual high class Yamaha lacquer finish and mouthpiece and has a bell that small children can fit in with ease if they misbehave.

http://www.normans.co.uk/Items/ybb201
---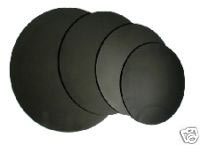 Big Dog J005 Deadhead Set - 12", 13", 14", 16"
Price: £27.99 (inc VAT)
Think of the nightmare scenario. Young Bobby wants to be a drummer. Young Bobby wants to bash the heck out of a drum set at 7.30pm when you want to sit down and watch Coronation Street and the elderly pensioner next door is having her nightcap cocoa.
How can you overcome his misplaced enthusiasm and the possibility of giving 86-year-old Agnes next doors a heart attack?
A Big Dog Deadhead set is the answer to your prayers.
Comes in four sizes to ensure he can bash away to his hearts content without even disturbing the cat.
Brilliant.
http://stores.ebay.co.uk/ev-entz-Percussion
---
Denis Wick
Silver Cleaning Cloth
Price: Approx £3.99 (inc VAT)
According to the boffins at Denis Wick, this microfibre polishing cloth is made from the ideal blend of fibres to produce the finest cleaning cloth around.
It absorbs both oil-based and other water-based dirt leaving instruments spotless and in perfect condition.
Sounds like one of those naff women's adverts on day time television – but it does work, and work well.
The cloths are impregnated with special silver cleaning chemicals, which efficiently remove any tarnishing so all you do is rub the surface of the instrument and lightly burnish to obtain a lustrous long-lasting shine.
You can even try it on those trophies that need to be returned to the contests you won them from last year too – you know the one you hated to collect on stage for coming third when you thought you had won…
http://www.deniswick.com/product.cfm?id=351
---
WAL-PT Piccolo Trumpet
Price: £349.00 (inc VAT)
If you really want to be considered a proper trumpet player then you need to be able to play a Picc.
And to play one usually means hard graft, lips like Leslie Ash and a bank overdraft the size of a Third World nations GDP.
Not so dear friends with this little beauty from woodwind and brass - a cracking little jobbie in lacquer finish, with monel metal valves, nylon valve guides and nickel plated valve caps with faux mother of pearl touch pieces. Comes complete with mouthpiece and leather covered hard case with carry handle too.
Get it right and you can sound like Maurice Andre in his heyday. Get it wrong and you sound more like Andre the Giant.
Well worth the investment if you are truly serious about your trumpet future.
http://www.woodwindandbrass.co.uk/acatalog/winter_musical_sale.html