2009 Norwegian National Championships - Elite Division preview
4-Feb-2009
4BR will be in Bergen to listen to the very best bands in Norway battle it out to see who will represent them at the 2010 European Championships. Can Eikanger retain their title?
---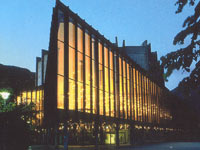 Elite Section
Set Work: Rococo Variations – Edward Gregson
Friday 6th February (16.30)
Own Choice:
Saturday 7th February (14.45)
Adjudicators: Jan van der Roost, Maurice Hamers, Catherine Winnes, Edward Gregson

---
The whole focus of the weekend is geared towards the competing bands in the Elite Division – and it promises to be a real humdinger of a contest too.
The contenders
Although there was to be no Norwegian success at the Europeans last year there is no doubt that whoever lifts the massive national trophy here on Saturday night will head to Linz in 2010 as one of the pre contest favourites to take the title.
There are ten top class bands with ten top class conductors and a whole longboat full of talented players to show off their skills.
Rococo Variations

And each of the bands will need to be on the top of their form if they are to conquer Edward Gregson's masterful set work, 'Rococo Variations', which tested the very best bands at the British Open less than six months ago.
The expert blend of baroque and brass band classics should sort out the best from the rest, whilst the selection of own choice works will once again see a host of bands deliver thumping performances to the delight of their supporters in the packed auditorium.
Spectacular choices

And there are some spectacular choices this year too – from 'Extreme Makeover' and 'Revelations' to 'Troglodyte Transition' and 'Exergy Revisited'.
That said, it is hard to see past the usual suspects once more this year.
Favourites

Eikanger are always the band to beat and with Nicholas Childs back at the helm they will surely be favourites to pick up their 11th national title.
Hot on their heels though should be Stavanger and Manger. Stavanger has been rebuilding of late but under the direction of Allan Withington they showed that they were returning to their very best form at Brass in Concert. They sent the willies up the Brits that day.
Manger too should be full of confidence and self belief that they can pick up their first title since 2002. The win at SIDDIS was comprehensive and a timely reminder to their two rivals that they are genuine contenders.
Behind the 'big three' come a whole batch of bands more than capable of pushing their way into the prize winning frame.
Spoil the party

Krohnengren certainly showed that last year under the direction of Ray Farr and with a well deserved 3rd place at SIDDIS late last year they could be the one band that could spoil the party for the trio of heavyweights.
Jaren Hornmusikkforening and Helge Haukas should not be discounted either – especially as they shocked everyone (including themselves perhaps) to come 4th last year. 5th place at SIDDIS went to show that they are now a band to fear, so who knows?
Solid

Molde are a solid and competitive outfit that just ran out of juice last year after posting an impressive 5th place on the set work. Much depends on that own choice selection as they just over reached themselves on 'Montage' twelve months ago and that perhaps cost them a top six place.
Ila last won the title back in 1989 and it would be one heck of a fairy story if they could do it again some 20 years later. Last year they didn't deliver on the set work and that left them with too much to do on the own choice of 'Titan's Progress'. 8th place at SIDDIS may gave a more realistic indication where they may end up come the results.
Sandefjord Brass Symposium had a real mixed bag of it last year – failing to impress the judges in either section of the contest. They won't be able to afford to do that again this time around after having to win through on a 'play off' with Sorum Musiklag to keep their Elite status.
Shock

Oslofjord Brass shocked a great many people at last year's contest when they went on to claim 5th place under the direction of Selmer Simonsen.
A repeat of that performance (especially the 3rd place on the own choice selection of Music of the Spheres) would be something indeed, especially as they failed to shine at SIDDIS where they came 7th.
That just leaves the newly promoted OsloBrass Band – and an outfit that won the First Section in fine style last year with a performance that would have been pushing for honours in the top section.
They have since gone on to come 6th at SIDDIS too so they shouldn't be short of confidence, that's for sure.
4BR Prediction:

If all the bands play to form then this could be one heck of a contest.
However, even if they all do then the big three of Eikanger, Stavanger and Manger should be able to show that extra bit of class to fill the podium places.
Behind them it is a much more open field, but Sandefjord will surely be in for a better time of it, with Krohnengren and Molde making up the top six. Our darkest of dark horses is Jaren.

1. Eikanger Bjorsvik
2. Manger Musikklag
3. Stavanger
4. Sandefjord
5. Krohnengen
6. Molde
Dark Horse: Jaren Hornmusikkforening
---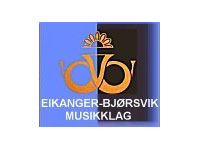 Eikanger-Bjørsvik Musikklag
Conductor: Dr Nicholas Childs
4BR Ranking: 23
National Record:
2008: Winners (Nicholas Childs)
2007: 3rd (Nicholas Childs)
2006: 4th (Nicholas Childs)
2005: Winners (Nicholas Childs)
2004: 2nd (Reid Gilje)
2003: 2nd (Nicholas Childs)
2002: 7th (Howard Snell)
2001: Winners (Nicholas Childs)
2000: 2nd (Nicholas Childs)
1999: Winners (Nicholas Childs)
1998: 4th (I. Bergby)
1997: 2nd (Howard Snell)
1996: 2nd (Howard Snell)
1995: 5th (Howard Snell)
1994: 4th (Howard Snell)
1993: Winners (Howard Snell)
1992: 3rd (Howard Snell)
1991: Winners (Howard Snell)
Overall Record:
Winners in 1981, 1985, 1987, 1988, 1991, 1993, 1999, 2001, 2005, 2008
Last Year: Winners: 1st on set work/ 1st on own choice
Own Choice Selection:
2008: Riffs and Interludes
2007: Eden
2006: Journey to the Centre of the Earth
2005: Concerto Grosso
2004: Concerto No 1 for Brass Band
2003: The Trumpets of the Angels
2002: Daphnis and Chloe
---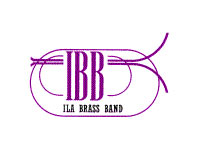 Ila Brass Band
Conductor: Thomas Rimul
4BR Ranking: 145
National Record:
2008: 8th (Thomas Rimul)
2007: 9th (Trond Korsgård)
2006: 7th (Trond Korsgård)
2005: 8th (Catherine Winnes)
2004: 3rd (Thomas Rimul)
2003: 7th (Bjorn Sagstad)
2002: 8th (Frank Renton)
2001: Winners of First Division (Bjorn Sagstad) (prom)
2000: 7th (Bjorn Sagstad)
1999: 5th (Helge Haukas)
1998: 6th (Nicholas Childs)
1997: 5th (Nicholas Childs)
1996: 4th (Ray Farr)
1995: 4th (Maurice Hamers)
1994: 3rd (Maurice Hamers)
1993: 3rd (Maurice Hamers)
1992: 7th (Maurice Hamers)
Overall Record:
Winners 1989
Winners of First Division in 2001
Last Year: 8th overall: 9th on set work/ 5th on own choice
Own Choice Selection:
2008: Titan's Progress
2007: Chain
2006: Guovssahasat
2005: Montreux Wind Dances
2004: Exergy Re-Revisited
2003: Salamander
2002: Between the Moon and Mexico
---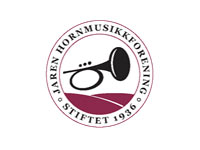 Jaren Hornmusikkforening
Conductor: Helge Haukås
4BR Ranking: 77

National Record:
2008: 4th (Helge Haukas)
2007: Winners of First Division (Helge Haukås) (prom)
2006: 10th in Elite Division (Helge Haukås) (rel)
2005: 4th (Helge Haukås)
2004: 8th (Helge Haukås)
2003: 9th (Helge Haukås)
2002: 9th (Helge Haukås)
2001: 6th (Helge Haukås)
2000: 2nd in First Division (N/K) (prom)
1999: 6th (B. Eklund)
1998: n/k
1997: 9th in First Division (T. Elnes)
1996: 4th (T. Elnes)
1995: 3rd in Second Division (T. Elnes) (prom)
Overall Record:
First Division Winners 2007
Last Year:
4th overall: 3rd on set work/ 7th on own choice
Own Choice Selection:
2008: Elgar Variations
2007: Journey to the Centre of the Earth
2006: Montage
2005: Ballet for Band
2004: English Heritage
2003: Riffs and Interludes
2002: Klang! – Orjan Matre
---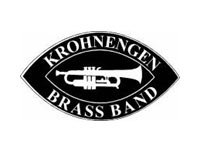 Krohnengen Brass Band
Conductor: Ray Farr
4BR Ranking: 42

National Record:
2008: 3rd (Ray Farr)
2007: 2nd (Selmer Simonsen)
2006: 9th (Allan Withington)
2005: 5th (Ray Farr)
2004: 7th (Ray Farr)
2003: 6th (Ray Farr)
2002: 2nd (Ray Farr)
2001: 3rd (Ray Farr)
2000: 3rd (Ray Farr)
1999: 2nd (Ray Farr)
1998: 7th (Kim Lofthouse)
1997: 3rd (K.O. Midtbo)
1996: 3rd (K.O. Midtbo)
1995: 6th (Allan Withington)
1994: 2nd (K.O. Midtbo)
1993: 4th (K.O. Midtbo)
1992: 4th (N/K)
Overall Record:
Winners 1990
Second Division Winners 1986
Last Year:
3rd overall: 4th set work/ 4th own choice
Own Choice Selection:
2008: Eden
2007: Ginnungagap …seeming emptiness
2006: Music of the Spheres
2005: …Dove Descending
2004: Harrison's Dream
2003: Masquerade
2002: Revelation

---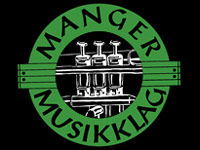 Manger Musikklag
Conductor: Peter Szilvay
4BR Ranking: 29
National Record:
2008: 6th (Robert Childs)
2007: 6th (Robert Childs)
2006: 2nd (Robert Childs)
2005: 2nd (Jesper Juul Sørensen)
2004: 5th (Jesper Juul Sørensen)
2003: 4th (Allan Withington)
2002: Winners (Allan Withington)
2001: 5th (Allan Withington)
2000: 4th (Allan Withington)
1999: 4th (Allan Withington)
1998: 2nd (David King)
1997: Winners (David King)
1996: Winners (David King)
1995: Winners (David King)
1994: Winners (David King)
1993: 2nd (David King)
1992: 2nd
Overall Record:
Winners in 1980, 1983, 1994, 1995, 1996, 1997, 2002
Last Year:
6th overall: 6th on set work/ 6th on own choice
Own Choice Selection:
2008: Vienna Nights
2007: Seid
2006: Cantigus
2005: Harrison's Dream
2004: Paganini Variations
2003: Harmony Music
2002: Montage
---
Molde Brass Band
Conductor: Garry Cutt
4BR Ranking: 61
National Record:
2008: 7th (Nigel Boddice)
2007: 7th (Alan Morrison)
2006: 5th (Gary Cutt)
2005: 7th (Nigel Boddice)
2004: 4th (Alan Morrison)
2003: 5th (Alan Morrison)
2002: 4th (Alan Morison)
2001: 2nd in First Division (Alan Morrison) (prom)
2000: 4th in First Division (N/K)
1999: 7th (N. Albelseth/A. Morrison)
1998: Winners of First Division (Nils Magne Abelseth)
1997: n/k
1996: 12th in First Division (N/K)
1995: 7th in First Division (A. Dalhaug)
Overall Record:
Winners of First Division 1998
Last Year:
7th overall: 5th on set work/ 8th on own choice
Own Choice Selection:
2008: Montage
2007: Harrison's Dream
2006: Ginnungagap
2005: Contest Music
2004: Concerto Grosso
2003: …..Dove Descending
2002: Harrison's Dream
---
Oslo Brass Band
Conductor: Frode Amundsen
4BR Ranking: 75

National Record:
2008: Winners of First Division (Frode Amundsen) (prom)
2007: 2nd (Frode Amundsen)
2006: 2nd (Michael Antrobus)
2005: 7th (Sverre S. Olsrud)
2004: 2nd in Second Division (Sverre S. Olsrud) (prom)
2003: 3rd
2002: Winners of Third Division (prom)
2001: DNE
2000: DNE
Overall Record:
First Division winners 2008
Third Division winners 2002
Last Year: Winners of First Division
Own Choice Selection:
2008: …Dove Descending
2007: Revelation
2006: Paganini Variations
2005: Blitz
---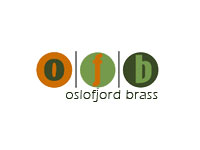 Oslofjord Brass
Conductor: Armin Renggli
4BR Ranking: 75
National Record:
2008: 5th (Selmer Simonsen)
2007: 5th (Michael Antrobus)
2006: 4th (Michael Antrobus)
2005: 9th (Garry Cutt)
2004: 9th (Christian Tenfjord)
2003: 8th (Robert Childs)
2002: 5th (Peter Parkes)
2001: 8th (Selmer Simonsen)
2000: Winners of First Division (Selmer Simonsen) (prom)
1999: 8th (J.P. Hannevik)
1998: 6th (J.P. Hannevik)
1997: 2nd in First Division (J.P. Hannevik)
Overall Record:
Winners of First Division 2000
Last Year:
5th overall: 8th on set work/ 3rd on own choice
Own Choice Selection:
2008: Music of the Spheres
2007: Aubade – Dawn Songs of the fabulous brids
2006: Whitsun Wakes
2005: Paganini Variations
2004: Montage
2003: Revelation
2002: Contest Music
---
Sandefjord Brass Symposium
Conductor: Michael Antrobus
4BR Ranking: 109
National Record:
2008: 9th (Garry Cutt)
2007: 10th (Garry Cutt)
2006: 6th (Ray Farr)
2005: 3rd (Robert Childs)
2004: 6th (John Philip Hannevik)
2003: 3rd (Garry Cutt)
2002: 6th (N/K)
2001: 4th (Bryan Hurdley)
2000: Winners (Garry Cutt)
1999: 3rd (Gareth Pritchard)
1998: Winners (Gareth Pritchard)
1997: 6th (Gareth Pritchard)
1996: Winners of First Division (Gareth Pritchard) (prom)
1995: 3rd in First Division (Ray Farr)
1994: 3rd in First Division (Michael Antrobus)
1993: N/K
1992: 8th (N/K)
Overall Record:
Winners in 1998 and 2000
Winners First Division 1996
Last Year:
9th overall: 7th on set work/ 9th on own choice
Own Choice Selection:
2008: Extreme Makeover
2007: Dances and Alleluias
2006: Music for the Moving Image
2005: St. Magnus
2004: Apocalypse
2003: Of Men and Mountains
2002: …Dove Descending
---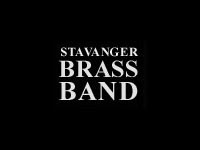 Stavanger Brass Band
Conductor: Allan Withington
4BR Ranking: 7
National Record:
2008: 2nd (Allan Withington)
2007: Winners (Allan Withington)
2006: Winners (Russell Gray)
2005: 6th (David King)
2004: Winners (David King)
2003: Winners (David King)
2002: 3rd (Steve Bastable)
2001: 2nd (Frank Renton)
2000: 5th (Frank Renton)
1999: 6th (Philip McCann)
1998: 3rd (James Gourlay)
1997: 4th (James Gourlay)
1996: 6th (Garry Cutt)
1995: 3rd (Garry Cutt)
1994: 5th (Garry Cutt)
1993: 5th (Richard Evans)
1992: Winners (Richard Evans)
Overall Record:
Winners in 1982, 1984, 1986, 1992, 2003, 2004, 2006, 2007
Last Year:
2nd overall: 2nd on set work/ 2nd on own choice
Own Choice Selection:
2008: Concerto Grosso
2007: Vienna Nights
2006: Eden
2005: Music of the Spheres
2004: Masquerade
2003: Concerto Grosso
2002: Tristan Encounters
---
2009 Own Choice Selections:
Journey to the Centre of the Earth (Graham)
The Night to Sing (Tovey)
Concertino for Brass Band (Downie)
Extreme Makeover (de Meij)
Tristan Encounters (Ellerby)
Paganini Variations (Wilby)
Troglodyte Transition (Farr)
Lowry Sketchbook (Wilby)
Revelations (Wilby)
Exergy Re-visited (Egil Njaa)
---
2008 Results:
1. Eikanger-Bjørsvik (Nicholas J. Childs) (95/98) = 96.5
2. Stavanger Brass Band (Allan Withington) (93/96) = 94.5
3. Krohnengen Brass Band (Ray Farr) (91/94) = 92.5
4. Jaren Hornmusikkforening (Helge Haukås) (92/90) = 91
5. Oslofjord Brass (Selmer Simonsen) (87/95) = 91
6. Manger Musikklag (Dr. Robert Childs) (89/91) = 90
7. Molde Brass Band (Nigel Boddice) (90/89) = 89.5
8. Ila Brass Band (Thomas Rimul) (86/92) = 89
9. Sandefjord Brass Symposium (Garry Cutt) (88/87) = 87.5
10. Tertnes Brass (Bjørn Breistein) (84/85) = 84.5