2009 Yeovil Entertainment Contest - Preview
4-Feb-2009
4BR looks ahead to the 32nd Yeovil Entertainment Contest this weekend - with not a spare seat to be had for the first open contest in its history.
---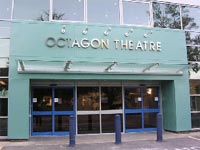 It doesn't seem that long ago that the Yeovil Entertainment Contest was the first major brass band event of the year.

February was a leisurely month with just concerts on the agenda, but now its an action packed start to the year with Butlins and the RNCM Festival of Brass, the Norwegian Championships in Bergen, 'Brass at the Guild', the BBC Radio 2 Young Brass Soloist semi finals and even the National Youth Brass of Great Britain in concert.
Sold out

The sense remains though that things really haven't got off to a proper start until Yeovil comes around – something that is seen by the fact that once again the Octagon Theatre is sold out as 15 bands prepare to do battle from 9.30am onwards.
On Saturday, all roads (weather permitting that is) lead into Somerset and with the organisers taking the decision to 'open' the contest up this year it should make for a very interesting battle to sees who takes away the £2,000 top prize and the Chris Palmer Shield.
Open adjudication
Having consulted the bands after last year's contest it seems they were evenly split on the idea of having this year's adjudicator, David Read (right) in the open.
David's thoughts on innovation are well known now – he really did set the ball rolling after Butlins in 2008, so the conductors will have to give their programmes a bit of extra thought if they are to be successful.
How the bands choose to approach the new format will be interesting. Closed judging hasn't deterred them in the past from putting on the funny hats and tickling the fancy of the audience visually, but now they will have to take into account just what appeals to the eyes as well as the ears of our most experienced adjudicator.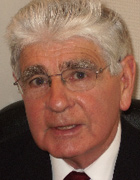 The Bands
There's an excellent field of bands on display this Saturday with the defending champion, Flowers (formerly PolySteel) looking for a fifth title in seven years.
Philip Harper will be leading the defence once again, but his involvement this year is as hired help rather than inspirational driving force.
There have been the odd rumours of player shortages, and it is fairly clear that the band are in the process of rebuilding somewhat, but it would be foolish to under estimate their chances of joining Cory and Tredegar as the only two bands to have won the title three years in a row.
Rethink

SWT Woodfalls head to Yeovil after competing at Butlins just under a month ago, and it will be interesting to see how they get on under the baton of Melvin White.
At Skegness they seemed to have got the mix wrong in the entertainment programme under Dr Nicholas Childs – two Paul Lovatt-Cooper pieces bookending a four item programme that somewhat lacked variety.
You feel that they may have to rethink the approach here if they are to force their way into the podium places for the first time since 2005, but they did sound a very tight and secure outfit at Butlins – so who knows?
Camborne will be looking to add a second Yeovil title to their name16 years after they won their first in 1993. Last year they came runner up and under the baton of Kevin McKenzie they should fancy their chances of making another major impression again. If they have the wind in their sails then look out.
Band to fear

Mount Charles came third last year, a result that set them up for the Regional Championships in Torquay just a few weeks later. The 2002 winners can be frustratingly inconsistent at times, but when the mood then they can be a band to fear.
Andy Duncan brings experience and great arranging skills, so another strong performance could well be on the cards.

Friary Guildford return once more and they will be determined to show that the 4th place of last year wasn't a one off.
The band didn't really build on that performance at the Regionals, but under Chris King they are a compact outfit when they are on top form. They will need to be if they are to once again feature in the results.
Solid outing

Bournemouth Concert couldn't repeat their runners up spot of 2007 last year (ending up in 9th place). Jonathan Camps leads the assault this time around (and he enjoys performing here for sure), so a solid outing should be the least of their ambitions.
Kidlington return this year and to be fair, they've not been on the top of their game when they've come to Somerset on their past visits. Dave Barringer is an experienced campaigner and usually brings something different to proceedings, so a better return come the results should be well within their capabilities.
Double champions Aveley & Newham (winners in 2001 and 2005) have been a touch hit and miss of late, but on their day they have enough quality to take the title for a third time. Nigel Taken brings a wealth of experience and although the band will have one eye on the Regionals at Stevenage a morale boost here could come in handy.
The Welsh Challenge
BTM, Burry Port and Tredegar lead the Welsh challenge on the weekend.
BTM's appearances have yet to produce a victory, although they came 3rd in 2007.
They are always a band full of interest though and with a host of quality performers in the ranks and an exciting talent in front of them in Tom Davoran the odds could be shortening on them finally breaking their duck.
The pre contest favourites Tredegar will seriously fancy their chances to take the title for a record sixth time – although they will have to produce a better performance than they did last year when they came 6th.
Ian Porthouse will have his band well prepared for sure, and his leadership of Hepworth at Butlins saw them narrowly lose out to the eventual winners Redbridge. They could well be the band to beat.
Burry Port meanwhile has been rebuilding slowly but surely over the last two years and in Craig Roberts they have a well respected MD who knows just what is required to showcase strengths and minimise contesting weaknesses. With some talented performers in the ranks they should be confident of making a mark.
Debutants
It's great to see some new faces here this weekend.
Helston make their debut as a Championship Section band on Saturday and John Hitchins has turned the Cornish outfit into a fine competitive ensemble.
It is of course a step up in class from the First Section, but given the way in which the band has progressed in recent seasons they won't be short of confidence.
Lydbrook make one of the shorter journeys to get to Yeovil, although the band has come a long way in contesting terms in recent years. What they will bring to the entertainment table will be interesting, especially as Steve Sykes knows more than a thing or two about appealing to brass band audiences.
Saints appearance
Terrific also to see the two 'Saints' bands here – Dennis and Keverne.
St Keverne were superb last year when 4BR last heard them in Torquay, and it will be interesting to see how St Dennis fair having been in the First Section last year as well. Both bands are making the step in class, but both are young, confident and full of talent – the essential requirements in fact to make a lasting impression on a contest such as this.
A great day's contesting in prospect then, with hopefully some new ideas from the bands and MDs.
The popularity of this contest over the years has been down to a great deal of hard work from the organisers, and their decision to opt for open adjudication shows that they are looking ahead and not just resting on their laurels.
The voice of South West banding, Philip Hunt, fresh from his weekend at the RNCM in Manchester will be on hand to guide all assembled through an enjoyable day.

4BR Prediction:
So who do 4BR believe will be celebrating around 6pm on Saturday night?
With the kick off to the rugby Six Nations on the same day, some sporting minds may be elsewhere, but national pride will always kick in and we think a good old Anglo/Welsh battle will ensue. David Read will surely enjoy that.
If it goes to form then Tredegar, Flowers, BTM and Mount Charles should be the bands to look out for. A Welsh win could just be on the cards though.
As for the rest, Camborne and Aveley & Newham have more than enough quality to push towards the podium places with a dark horse in SWT Woodfalls.
1. Tredegar
2. Mount Charles
3. BTM
4. Flowers
5. Camborne
6. Aveley & Newham
Dark Horse: SWT Woodfalls