2009 Action Medical Research Championships - Preview
26-Jan-2009
Malcolm Wood looks forward to the Action Medical Research Youth Championship in Blackpool this Sunday, as the best young brass entertainers showcase all their talents.

---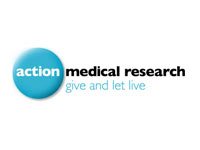 In addition to the National Youth Championships in Manchester and the National Festival of Music for Youth Finals in Birmingham, the Action Medical Research Youth Entertainment Contest in Blackpool continues to provide youth banding in the UK with a high profile contesting event that remains one of the highlights of the contesting calendar.
With Butlins' decision to bring back their own version of a national youth contest, these events (and others such as the Tameside Youth Contest and Gwent Youth Contest in particular) seem to show that youth banding has a secure future to look forward to.
14 of the best
On Sunday, 14 of the best youth bands in the country will descend upon the Winter Gardens in the hope of being declared 'Action Medical Research Youth Entertainment Champions' for 2009.
Win or lose, this contest is about enjoyment, but the strong competitive element still emerges – invariably with quite stunning results.
There will be two very experienced men doing the judging this year (although there is still a very persuasive argument for the organisers to engage judges with whom the young players themselves can immediately recognise and admire) in Richard Evans (below right), who will be adjudicating the music element, and Gordon Higginbottom, will be looking on (most probably in amazement) at the level of entertainment that that is performed before his eyes.
Medical funds raised
Throughout the day, the audience will hear mention of the contributions made by individual young people in each band towards the total money raised to be given to Action Medical Research as a result of the day's festival.
It gives a real meaning to the day – and shows that something tangible and lasting, other than just fun, games and winning prizes is achieved.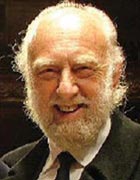 Innovative
Whilst there has been plenty of debate about bands being innovative at contests such as Brass in Concert and Butlins, the good news is that here, the Youth bands have been leading by example for years.
Pretty much anything goes - from inventive choreography to players being cut in half or elevated in the air!
Relaxed

Contest organiser, Gary Walczak has a very relaxed and open mind as to what is allowed at the event, and if those competing have any doubts, all they have to do is ask. We have yet to see performing elephants, but that may be down to Health & Safety requirements rather than musical ones…
The innovative approaches to presentation are always a joy, but it is the actual music making that continues to impress the most.
Bands do tend to opt for thematic programmes (very cleverly arranged and choreographed too), but the one thing for certain is that the competitors here can teach their adult counterparts a thing or two.
Gordon Higginbottom has enthralled audiences with his entertaining repartee down the years, but even he will know that even the best he could manage over the years wouldn't hold a candle to some of the efforts he will witness on the weekend. He is in for a feast of fun.
The Bands
14 bands compete on Sunday, with the defending champion, Rochdale Borough Youth returning once again as they go for a nap hand of five consecutive victories.
Some familiar names such as Elland, Sellers International, Wardle High and Youth Brass 2000 (who won recently at Butlins) will once again be in attendance, whilst this year there are welcome debutants in the form of Bare Trees Community Band.
There are some absentees though. There's no Beaumaris, Camborne Youth or Mount Charles Youth from the West of England, or Dobcross Youth, St Helens Youth and Smithills from the North West, but once again it's a fine line up, rich in musical promise and talent.
Full list of bands:

Bare Trees Community (John Collins)
Elland Silver Youth (Samantha Harrison)
Enderby Youth (Trevor Hounsome)
Houghton Area Youth (Brian Adams)
Macclesfield Youth Brass (Louise Renshaw)
Oldham Music Centre Youth (Jonathan Leedale)
Poynton Youth Brass (Andy Hirst)
Rochdale Borough Youth (Eric Landon)
Sellers International Youth (Mark Bousie)
Stockport Schools' Brass (Phil Pavey)
Tees Valley Youth Brass (Stuart Gray)
Tewit Youth (Craig Ratcliffe)
Wardle High School (Lee Rigg)
Youth Brass 2000 (Chris Jeans)
Additional Prizes
In addition to the usual podium prizes, there will be awards for various instruments, the best presentation of a march, the most entertaining item, best stage performance and the band with the most potential – and that's just for starters.
Just about everyone goes away with something for their efforts – and the prizes are well deserved and hard earned.
Great organisation
Gary Walczak and his hard working team run the whole day with slick professionalism. Gary's input and expertise into making the day run smoothly is something that should never be overlooked – his contribution has been integral to the continued success of the event.
This year's contest created a new challenge for Gary with a change from the original date of February 8th to this Sunday. Normally, the contest falls to coincide with the half-term holiday but sometimes not everything goes as planned (especially in the congested banding calendar) and whilst it has caused a few teething problems, everything is in place and ready for the first band to take to the stage.
First three already drawn
To help the bands with travelling preparations the first three bands to play on the day have already been drawn and they know who they are, but the remaining eleven will attend the draw before the contest and find out their fates – a fine idea and one perhaps other contests should look to copying.
10.30am start
The day's action starts at 10.30am on Sunday morning in the Winter Gardens, with the last band due to have finished playing by 6.30pm, and everything completed by around 7.30pm.
Tickets are priced at Adults £7, Children £4 with a family ticket costing £20. If you've never attended this event and fancy a day out in Blackpool, go along and see for yourself.
Surprise feature
Prior to the announcement of the results, there will be a surprise feature which will be a fun and entertaining interlude.
4BR will be present on the day in Blackpool and will bring you our usual post-contest coverage.
4BR Prediction:
Predicting a winner for a Youth Entertainment Contest remains just as tough as predicting the winner of an adult one – tougher in fact!
With Rochdale Borough Youth and Eric Landon dominating in recent years it is hard to see them losing out, and they should make it five wins in a row.
They will be pushed all the way to the wire however, with Youth Brass 2000 certainly the 'in-form' band as they showed at the Tameside Youth Festival in November and most recently at Butlins.
Sellers International continues to improve year on year and we think they may well fancy their chances of a victory. Poynton and Andy Hirst, Wardle under Lee Rigg and Elland with Samantha Harrison are very capable outfits too, and it could be a really good tussle for the podium and instrumental prizes.
4BR Prediction:

1. Rochdale
2. Youth Brass 2000
3. Sellers International
4. Poynton Youth

Malcolm Wood