2009 Butlins Mineworkers Championships - Championship Section runners & riders
14-Jan-2009
12 bands take to the stage on Saturday and Sunday hoping that their mix of seafaring time keeping and fair entertainment will gain them the £7,000 top prize.
---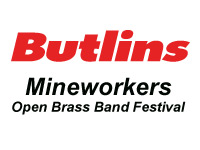 Championship Section:
Venue: Centre Stage, Butlins Skyline Resort
Date: Saturday, 17th January
Draw: 12.00 noon (Saturday)
Commence: At conclusion of Third Section
Test Piece: Harrison's Dream (Peter Graham)
Adjudicators: Philip Sparke & Alan Morrison
Date: Sunday 18th January
Draw: During Lower Section results on Saturday evening
Commence: 9.30am
Adjudicators: Philip Sparke & Philip Harper
Compere: Frank Renton
Prizes:
First Prize: The Warwick Vase Trophy, The Butlins Championship Section Trophy & £7000 and the Champions Banner
Second Prize: £3,000
Third Prize: £2,000
Fourth Prize: £1,000
Butlins Most Entertaining Performance Trophy: £1,000
Highest Placed Mining Band – The William Lippeatt Memorial Trophy
The Geoff Dove Mineworkers Soloists Challenge Shield and £300
---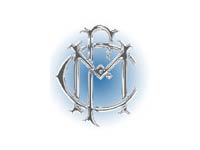 Carlton Main Frickley
Conductor: Allan Ramsay
4BR Ranking: 10
Principal Players:
Principal Cornet: Kirsty Abbotts
Euphonium: Rob Woods
Soprano: Gary Bates
Trombone: Rebecca Lundberg
Solo Horn: Leah Williams
Flugel: Derek Renshaw
Solo Baritone: Bob Archer
Eb Bass: Ben Thompson
Percussion: Ian Wilson
Butlins Record:
2008: DNC
2007: DNC
2006: 2nd overall (2nd/3rd)
2005: 4th overall (7th/2nd)
2003: 2nd overall (2nd/4th)
Back at the contest for the first time in three years, Carlton Main will be looking to start their 2009 season as their 2008 one ended.
Fine returns at Birmingham and London showed just how good a band they are on their day, and they do have a strong set of soloists to use if they wish in the entertainment stakes. They have certainly shown that they can mix and match the two disciplines here in the past and they may just do it again this weekend.
---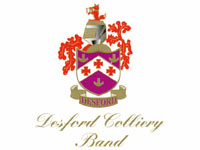 Desford Colliery
Conductor: Russell Gray
4BR Ranking: 12
Principal Players:
Principal Cornet: Gary Wyatt
Euphonium: Robin Taylor
Soprano: Dave Bird
Trombone: John Barber
Solo Horn: Murray Borthwick
Flugel: Helen Williams
Solo Baritone: Kate Williams
Eb Bass: Jon Truscott
Percussion: Dan Hayward
Butlins Record:
2008: Winners (1st/2nd)
2007: Winners (2nd/1st)
2006: DNC
2005: 4th overall (5th/4th)
2003: Winners (1st/1st)

The reigning champion returns hoping to repeat the triumph of 2008 under Russell Gray. Last year they seemed settled and hungry for success, and won with something to spare to set themselves up for a great first half of the contesting year.
The second half wasn't as good though and it will be interesting to see what musical mood they are in. They certainly have the talent (with a sprinkling of subs on show), but there could be real question marks over their entertainment programme if they opt for the rather mundane fare they presented at Brass in Concert.
---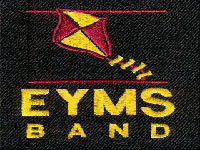 East Yorkshire Motor Services
Conductor: Jason Katsikaris
4BR Ranking: 36
Principal Players:
Principal Cornet: Neil Day
Euphonium: Neil Johnson
Soprano: John Belton
Trombone: Mark Unsworth
Solo Horn: Alison Grantham
Flugel: Kathy Newiss
Solo Baritone: John Matthews
Eb Bass: David Fox
Percussion: Shaun Davey
Butlins Record:
Debut
An interesting combination this. EYMS is certainly a band on the up after a 2008 season that saw them make significant progress on the contesting stage.
It seems their policy of bringing in foreign talent to conduct the band works a treat, and this time it's the exciting Australian Jason Katsikaris (although he has been living in the UK for a while now) who has been handed the baton. He's certainly an innovative conductor, and although not all his choices at Brass in Concert with Leyland came off, they certainly tried something different. Could be a band to watch out for.
---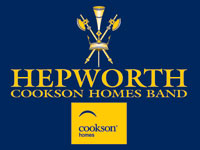 Hepworth (Cookson Homes)
Conductor: Ian Porthouse
4BR Ranking: 18
Principal Players:
Principal Cornet: Rob Westacott
Euphonium: James Fieldhouse
Soprano: Mark Smedley
Trombone: Yvonne Embury
Solo Horn: Rebecca Landon
Flugel: Sian Linney
Solo Baritone: Carole Crompton
Eb Bass: Simon Moffatt
Percussion: Tim Sidwell
Butlins Record:
Debut
After a rather unsettled period following the departure of long term MD Mark Bentham, Hepworth seem to have found their contesting feet once more and there was an impressive resurgence in their playing towards the end of last year.
At Brass in Concert they certainly tried something a little different and interesting, and whilst it was a little uneven in execution there they will have surely worked to tweak their entertainment programme up in time for this weekend. Coupled with a piece that should suit their strengths, they could take to the stage as favourites for the title.
---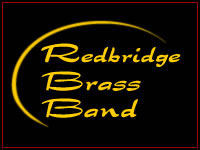 Redbridge Brass
Conductor: Jeremy Wise
4BR Ranking: 34
Principal Players:
Principal Cornet: Ralph Brill
Euphonium: Lisa Brill
Soprano: Martin Britt
Trombone: Jayne Murrill
Solo Horn: Megan Morgan
Flugel: Alan Roberts
Solo Baritone: Colin Leggett
Eb Bass: Chris Bearman
Percussion: James Sear
Butlins Record:
2008: DNC
2007: 8th overall (=7th/8th)
2006: 3rd overall (8th/1st)
2005: 3rd overall (8th/1st)

Another band on the upward slopes, Redbridge made significant progress in 2008, with some very solid contesting performances under the baton of Jeremy Wise.
What will be interesting though is what they will bring to the entertainment leg of the contest on the Sunday as their slightly 'left field' approach in recent years has proved to be very appealing in the box. Much will depend on the febrile musical mind of the MD – if it all clicks into place then a possible podium finish is well within their grasp.
---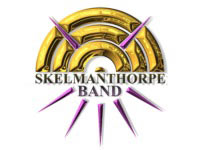 Skelmanthorpe
Conductor: John Roberts
4BR Ranking: 49
Principal Players:
Principal Cornet: Jo Payne
Euphonium: Robert Cavender
Soprano: Robert Jaggar
Trombone: N/K
Solo Horn: William Carter
Flugel: Clare Daws
Solo Baritone: Owen Watson
Eb Bass: Martin Oke
Percussion: Steve Barrans
Butlins Record:
2008: Winners of First Section
2007: Winners of First Section
2006: DNC
2005: DNC
2003: DNC
The double First Section champions make the step up in class this year – although we are sure they will do so full of confidence.
John Roberts has moulded a very solid and competitive band under his command – one that is always well drilled and secure on stage. The set work will be a huge test of character and stamina for sure, and it will be interesting to see what they have in reserve for the Sunday. Welcome to banding with the big boys.
---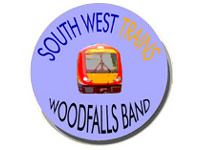 SWT Woodfalls
Conductor: Dr. Nicholas Childs
4BR Ranking: 61
Principal Players:
Principal Cornet: Kevin Darby
Euphonium: Graham Lawrence
Soprano: Mark Pye
Trombone: Scott Stewart
Solo Horn: Trish Chislett
Flugel: Adrian Wallace
Solo Baritone: Chantel Pye
Eb Bass: Terry Cawte
Percussion: Paul Williams
Butlins Record:
2008: 8th overall (8th/8th)
A band that could well surprise many. Woodfalls were a little unlucky last year in coming home in 8th place overall – especially after delivering a fine performance of the set work.
It didn't quite resonate in the box however – and neither did their entertainment programme either, so a possible subtle change of direction there could pay dividends. Plenty of quality around the stands and the MD may well bring a touch of 'Black Dyke' concert magic to push them into the prizes too.
---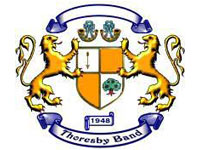 Thoresby Colliery
Conductor: Martin Heartfield
4BR Ranking: 94
Principal Players:
Principal Cornet: Iain Culross
Euphonium: Simon Willis
Soprano: Geoff Hawley
Trombone: Juan Kydnei
Solo Horn: Jackie Greensted
Flugel: Kate Johnson
Solo Baritone: Dave Buckley
Eb Bass: Glyn Thompson
Percussion: Dave Dearnley
Butlins Record:
2008: 7th overall (9th/5th)
2007: 6th overall (11th/3rd)
2006: 9th overall (9th/6th)
2005: 9th overall (9th/6th)
2003: 3rd overall (3rd/2nd)
Solid and workmanlike, Thoresby haven't quite been able to up their form over both legs of the contest to enable them to chalenge for the podium places in the last couple of years.
Those virtues however should hold the band in good stead against this year's field of competitors, with plenty of quality around the stands and in Martin Heartfield, a very underated MD. Will need to have a touch more sprakle to possibly push for the top honours, but not a band to be discounted for sure.
---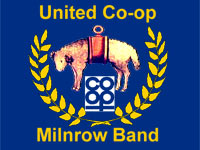 United Co-op Milnrow
Conductor: John Ward
4BR Ranking: 90
Principal Players:
Principal Cornet: Donna Towse
Euphonium: Alex Seedhouse
Soprano: Melanie Whyle
Trombone: Chris Binns
Solo Horn: Frances Thewliss
Flugel: Joanne Ward
Solo Baritone: Michael Thewliss
Eb Bass: Matt Mills
Percussion: Alan Connell
Butlins Record:
2008: 4th overall (3rd/7th)
2007: 9th overall (5th/10th)
2006: DNC
2005: DNC
2003: DNC
What will John Ward and his band bring to the contest stage this year? 12 months ago they certainly shocked quite a few people with the consistency of their performances over both days, but they didn't really build on that 4th place during the rest of the season.
Can they do it again then, or was last year a glorious one off? Given the talent around the stands and the desire of the talented MD, don't be surprised if they make us all sit up and listen once more.
---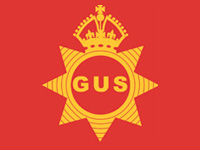 Virtuosi GUS
Conductor: John Berryman
4BR Ranking: 28
Principal Players:
Principal Cornet: James Fountain
Euphonium: Glyn Williams
Soprano: Gary Fountain
Trombone: Chris Jeans
Solo Horn: Simon Smith
Flugel: Cliff Pask
Solo Baritone: Mark Giles
Eb Bass: Linda Hobbs
Percussion: Tim Jones
Butlins Record:
2008: 5th overall (7th/4th)
2007: 2nd overall (2nd/1st)
2006: 6th overall (3rd/9th)
2005: DNC
2003: DNC

All the components to win this contest and win it in style, all Virtuosi GUS really need to do is bring their 'A Game' to the stage on both days and they will surely be challenging for top honours come Sunday night.
That though is asking a bit of a band that has been more than a little inconsistent of late. John Berryman will surely have made sure all the nuts and bolts are in place on the set work, so it could well be down to what entertainment fare they have in store that may decide their fate. Fingers crossed then.
---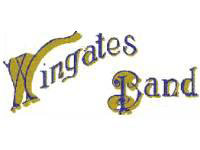 Wingates
Conductor: Andrew Duncan
4BR Ranking: 27
Principal Players:
Principal Cornet: Andy MacDonald
Euphonium: Gary Curtin
Soprano: Phil Symonds
Trombone: Peter Moore
Solo Horn: Lucy Pankhurst
Flugel: Sarah Jane Watkins
Solo Baritone: Katie Smallwood
Eb Bass: John Clough
Percussion: Patrick Noone
Butlins Record:
2008: 2nd overall (2nd/1st)
2007: 10th overall (10th/7th)
2006: DNC
2005: DNC
2003: DNC

Wingates were great value for their runner up spot here last year and they certainly used that result to push themselves closer to the very top table of contesting – just missing out on trips to the Open and Nationals.
They will need to do that all again though – and without their inspirational MD Andrew Berryman. Has the Wingates bubble burst, or can the experienced Andrew Duncan draw out another couple of high class and innovative performances from the band to repat last yar's excellent return?
---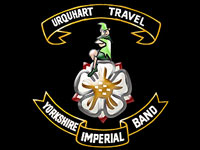 Yorkshire Imperial (Urquhart Travel)
Conductor: David Evans
4BR Ranking: 44
Principal Players:
Principal Cornet: Alan Fowler
Euphonium: Adrian Nurney
Soprano: Donna Ramsden
Trombone: Richard Taylor
Solo Horn: Laura Brown
Flugel: Martin Grimes
Solo Baritone: Darren Suderland
Eb Bass: Daniel Jackson
Percussion: Mark Naylor
Butlins Record:
2008: 6th overall (5th/6th)
2007: 5th overall (7th/5th)
2006: DNC
2005: DNC
2003: DNC

Yorkshire Imps can certainly be a serious contender if they can just get the mix and match approach to the two disciplines right.
Last year neither performance over the two days really caught alight, but there was enough quality about them both to suggest that they were not too far off the pace either. David Evans has plenty of experience and know-how to ensure he makes the most of his talented resources, but they will have to rid themselves of the inherent conservatism in their entertainment choices if they really are to feature in the prize list this time around.