2009 4BR Awards - 4BR Band of the Year
24-Dec-2009
Who are the players (and conductors) who we have chosen as the 2009 4BR Band of the Year? Some great performers from all around the world have made it into our line up, but do you agree with our choices?

---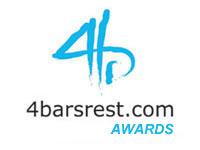 Playing for a great band doesn't always equate to being a great player.
Great bands do have great players in the ranks, but they also have a backbone of solid artisans too – the musical shovellers and colliers who are more than happy to play their part just out of the glare of the spotlight.
Still, you have to be a bit of a 'show pony' now and again, even if it is not in your musical DNA. Great players are sometimes the ones that go unnoticed 99% of the time.
The criteria for inclusion in the 4BR Band of the Year is simple - it is not a question of who are simply the best players in the world, more of those who have performed at the very top of their form during the past twelve months and have made a real lasting impression by doing so.
We think we have made a fair selection of players from all around the world and although not everyone will agree with our choices (that's for sure) we believe they make a pretty formidable line up.
We hope it gives a bit of festive cheer to those included, although as always it was an immensely difficult task in picking just 25 players and four percussionists – as always we could have made up two or three bands without any problems.
---
Conductors:
Dr Robert Childs
Cory
If the 4BR band is to play a showcase test piece on the concert night, then it needs the right man at the helm to ensure that all the nuts and bolts are put in place.
Non were better at doing that in 2009 than the MD of Cory.
Garry Cutt
Foden's
Garry Cutt went about his conducting business in a quiet fashion in 2009 – all until Brass in Concert that is.
The number of times he has won that title means he knows just what is required to keep people entertained.
---
The Cornet Section:
It was a pretty decent year for principal cornet players (as long as they didn't have to play the cadenzas in 'Triumphant Rhapsody' too often), and lots of them enhanced their reputations.
Mark Wilkisnon was the pick of the bunch and so deserves to be the principal cornet for the night, whilst the rest can grab any seat they want and enjoy themselves.
Principal Cornet:
Mark Wilkinson
Foden's
The class act of 2009 on the end chair. Hard to find a single fault in his playing all year, and at the Royal Albert Hall he was the performer of the day.
Philip Cobb
London Symphony Orchestra
OK – the connection may be a touch tenuous, but he did start the year signed up for Cory. Now he's the top man at the top band in the UK – and that deserves a plaudit or two…
Ian Williams
Cory
Rounded off his 20th season at Cory with superb displays of all the princpal cornet's required skills. He will take some replacing now that he has retired.
Richard Marshall
Black Dyke
Continued to produce performances of rare excellence each time he took to the stage. Is fast becoming a Black Dyke legend.
Henning Anundsen
Eikanger Bjorsvik
A young performer of startling maturity. Pushed into the limelight at the Norwegian Nationals and led his band to the title with playing that was right out of the very top drawer.
Jef Vermerien
Brass Band Noord-Lamburgse
The winner of the British Open Senior Solo Championship, showcased his talented to stunning effect in Dukinfield and beyond all year.
James Fountain
Virtuosi GUS
After making such a mark when he was first appointed there was a growing sense of maturity about this young man's playing all year – from Butlins right throught to the pressure cooker atmospheres of the Grand Shield and the British Open.
Chic Cullen
Whitburn
After 30 years of trying, Chic finally took the Senior Scottish Solo Championship title in 2009. Whitburn's man for all seasons, he even had time to win the Scottish Brass Band Golf Championship too.
James McCabe
Rothwell Temperance
One of the main reasons why Rothwell had such a fantastic year. A fulcrum of excellence all season for his band and a composed solo performer at the British Open Solo Championships.
---
Soprano Cornet:
A difficult choice for us this year as there were a whole host of top class sop players strutting their stuff (especially at the European Championships) - but one man did stand out from the rest by virtue of way he performed.
Christian Hollensteiner
Brass Band Oberosterreich
Hard to think of the last time you heard playing as good as this in any other year, let alone 2009. At the Europeans he was nothing short of phenomenal, whilst he also showed it again on the Austrian's 2009 CD release.
---
Flugel Horn:
Just as with the soprano players, the standard of flugel horn playing was also of the highest class in 2009, with a host of top class performances on the contest, concert and recording stages. One player made a lasting impression more than any other though.
Matthew Vangjel
Fountain City
Every now and again you get to hear a performer who just leaves you with a smile on your face by the way in which plays. This young man did just that on the contest stage and concert platform all year – especially in the UK at Brass in Concert and the Scottish Open.
---
Horn Section:
Always a difficult task to select the three horn players to take their place in the 4BR Band, as once again this year there wasn't the same degree of exposure for the instrument as many would have hoped.
Still, there were a number of very fine performers on show all over the banding world, with these three for us, the ones who made the lasting impression.

Owen Farr
Cory
If anyone had any doubt about this man's talent then they should have heard him perform at Brass in Concert. All year he had played as well as that too – just brilliant.
Sandy Smith
Black Dyke
What a performer in 2009. Each time we heard him play he just oozed such class. Something of a rennaisance man.
Jonathan Bates
Brighouse & Rastrick
The future is bright – very bright, in fact for this talented young player. Just 14 years of age, he played with remarkable maturity all year.
---
Euphonium Section:
A bit more of a difficult choice this year as there were a number of top class performers who could have easily settled into one of the two seats on offer without a problem.
The two that did get the nod though were on awesome form throughout the season.
David Childs
Cory
Not just on the contest stage, but especially on the concert platform this year, he continued to make the impossible, possible, and is gaining an ever expanding fan base in the process.
Glen van Looy
Brass Band Heist
A player with almost unlimited potential. From his contribution to his own band and his outstanding performance at the Europeans with Festival Brass and then the British Solo Championships, he was never less than very, very impressive.
---
Baritone Section:
This has given us the odd problem over the years, but not anymore, as a whole host of top line baritone players are now strutting their stuff with a brilliance born of unquestioned confidence in their own abilities.
These pair were our pick though.
Helen Tyler
Fountain City
One of the real driving forces behind the emergence of Fountain City this year – a performer who displayed rare musicianship allied to a genuine an air of modest confidence on both sides of the Atlantic.
Gareth Brindle
Black Dyke
The quiet man of Black Dyke continued to show just why he one of the very best in the business. Didn't put a foot wrong from Bradford to the Royal Albert Hall and was the classy opening voice that kick started Dyke's win at Preston.
---
Trombone Section:
So many top class performers to choose from this year.
We could have picked any number of players and still had a reserve waiting list in the wings.
John Barber
Foden's
Hard to believe just how long he has been performing so well for Foden's, but in 2009 he reminded us all – and after returning from a very nasty injury too. A class act all season.
Stephen Sykes
Tredegar
Hearing him play first hand you realised just how good a performer this young man has become. 2009 was a great year for the BBC winner – and there will be many more to come.
Andy Schwartz
Fountain City
There were some great practictioners of the black arts of bass trombone playing this year, but for sheer Paul Robeson deep voiced fruity pizzaz at the right time, this man took the biscuit.
---
Bass Section:
Lots of big bands have big lads (and the ocassional lass) that make a big old sound to create a prize winning foundation for their band, but these four made it better than everyone else for us in 2009.
Les Neish
Fodens
No doubt about his inclusion this year. His playing was never less than stunning – from bass section leader of Foden's fearsome foursome to tip top soloist.
Shaun Crowther
Brighouse & Rastrick
Forget the fantastic comedy routines, the man can play – and play seriously well too. And he showed it in all his performances all year.
Derek Jackson
Foden's
It is rumoured that perhaps the greatest brass band Bb tuba player of the past 40 years has finally retired, but he sounded on pretty good form all year with Foden's. Think of the career and what he has won, and he was still pumping it out with the Sandbach foursome like a young titan. Amazing.
Andy Duncan
Grimethorpe
For a bloke who only occassionally picks up a tuba to help out a few bands now and again, to hear him pump it out with Grimey this year was nothing short of miraculous. There were occassions when the roof nearly came off when he went for it full bore. Cracking stuff.
---
Percussion Section:
Who then did we pick to provide all the fun and games at the back of the band?
So many to choose from of course, but the foursome of Øyvind Øksnes, Torstein Sollien, Frederick Shjelderup and Svein Fjermestad at Eikanger at the Norwegian Championships were the complete team for the test piece stuff.
As for the man you need to add that extra touch of kitman class – the best we heard all year were Lee Skipsey at Black Dyke and Theo Musick of Fountain City.