2009 4BR Awards - Conductor of the Year
18-Dec-2009
Who do you think should gain the accolade as the best stickman (or woman) for 2009. There have been some pretty exciting talents on show on the podium in the past 12 months, but who do you think was the best?
---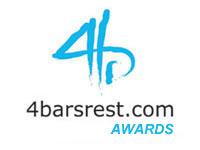 Another difficult choice for you to make here for whom you thought was the top conductor of 2009 - just like the last couple of years in fact.
We have taken into account not only contest performances (and not just those who directed winners either), but also concert performances, radio and CD releases. The bottom line for conductors will always be whether or not they are seen as a winner, but there is more to the art and craft of stick work than that.
Once more the usual names come readily to mind (due mainly to their success it must be said), but there has also been a great number of others worthy of closer inspection.
This year we have gone for a selection of Robert Childs, Joseph Parisi, Chris Jeans, David Roberts and Nicholas Childs.
The list of MDs we could have nominated ourselves was equally as long, with the likes of Garry Cutt, Allan Withington, Mark Bentham, Bram Tovey, Simon Dobson, James Gourlay, Philip McCann, Michael Bach, Luc Vertommen, Rieks van der Velde, John Collins, Nick Shepperd, Jayne Murrill, Greth Bowman, Jason Katsiokaris, Philip Harper, Kevin MacKenzie, Gareth Ritter, John Winterflood, Alan Pope, Samantha Harrison, Mark Bousie, Ian Porthouse, Les Webb - the list goes on and on...
---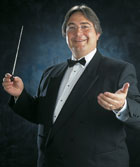 Robert Childs
The record books don't lie.
Although inextricably linked to Cory, Robert Childs has also taken the time to spread his conducting wings in other directions during the past 12 months.
His work with the National Youth Band of Wales, his victory at the North of England Area with his old band EYMS, the development of exciting playing talent at the Royal Welsh College and his organisation of Cory's 125th Anniversary year, which culminated in a superb concert in Cardiff with Wycliffe Gordon spoke volumes too.
---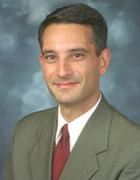 Joseph Parisi
This man is the real deal.

Over the last few years he has developed Fountain City from being a competitive domestic outfit into one of the best bands in the world.
The level of performances he inspired from his players in 2009 was nothing short of remarkable, and just a bit more daring at Brass in Concert may well have seen them fly back to Kansas with more than a fully deserved Scottish Open victory to their UK Tour name.
Elegant, refined and totally commanding at the rostrum, he was as much a delight to watch as his band was to be hear play.
---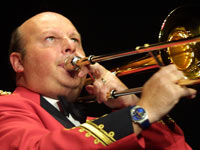 Chris Jeans
Hard to think of any conductor who so obviously feels at home with what he is doing with his band than this man.
Chris Jeans has nurtured Youth Brass 2000 into a quite spectacular ensemble - to both watch and listen to – and the result is a CV full of contesting successes.
From Butlins (although he didn't conduct on the day) and Action Research, to a Gold Award at the National Youth Championships, Tameside success and a brace of outstanding concert appearances at the Masters and Brass in Concert – the man has done a wonderful job in 2009.
---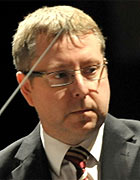 David Roberts
Another conductor who feels right at home with his band – and there is perhaps no other home he would want to be part of either.
The selfless commitment, work ethic, determination, sheer will power and no little talent of David Roberts has been the driving force behind Rothwell for many years now – and no other conductor deserves the success he is enjoying now because of it.
You don't get to win a host of high level titles without being as good as he is and 2009 showed it in full.
---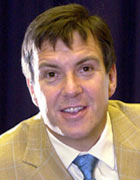 Nicholas Childs
Another year in the most glamorous, but also the most demanding, conductors job in the banding world – and another year when major silverware has been brought back to the Queensbury bandroom.
The drive, determination and sheer ambition remains undiminished, the talent does the rest.

Two wins out of the three major contests entered (plus winning all eight Saddleworth contests entered at Whit Friday), an Australian tour and a concert and recording schedule that would see off a lesser mortal.

2009 confirmed that Black Dyke is Nicholas Childs, Nicholas Childs is Black Dyke.