2009 4BR Awards - Player of the Year
18-Dec-2009
We have some of the greatest talents in the world within our movement, but whom do you think was the one absolute star of the year?
---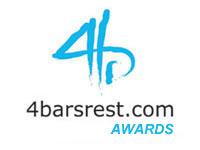 The brass band movement continues to be blessed with a bumper crop of great players.
Later this month we will reveal the 25 players plus percussionists who will be nominated in our 2009 4BR Band of the Year, and to be honest we could have picked two or even three bands as usual.
That said, for this category we had to look at those players we thought made the greatest impression not only on the brass banding scene, but also in developing their profile as performers to the general public in the past twelve months.
It is of course about how they play on the contest, concert and recordings stages, but that isn't everything.
We have therefore plumbed for a selection of Stephen Sykes, Jef Vermeiren, Sandy Smith, Christian Hollensteiner and Mark Wilkinson
We could have easily though gone for the likes of David Childs, Richard Marshall, Philip Cobb, Pual Duffy, Robert Westacott, Glyn Williams, Michael Dodd, Les Neish, Steven Mead, Bert Van Thienen, Owen Farr, John Lee, Zoe Hancock, Kevin Crockford, Hakan Bjorkman, David Bremner, David Thornton, Will Hess, Glen Van Looy - again, the list was almost endless...
---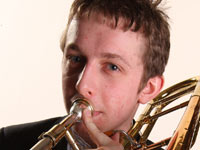 Stephen Sykes
It is a major achievement for any player to win the BBC Young Brass Soloist of the Year ciompetition, but to do so in such commanding fashion as Stephen Sykes did this year confirmed that he is a performer of rare ability too.
Later in 2009, the personable young man from a famous banding family also went on to give the world premier of 'T-Boned', written for unaccompanied trombone by Piotr Szewczyk and perform with Black Dyke at the Brass in Concert Gala Concert as well as the BBC Concert Orchestra.
---
Jef Vermeiren
Those who heard this impressive performer play at the British Solo Championships in Dukinfield in winning the prestigious Senior title can attest to the fact that he is a cornet player who could walk into any elite brass band in the world.
Such a composed presence; technically adroit and musically inventive, the man from Brass Band Noord-Lamburgse had the hallmarks of genuine class imprinted all over his playing – something which he has also shown all year in Belgium.
---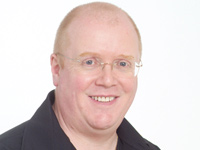 Sandy Smith
To hear this man play all through 2009 was a sheer delight – from an early season concert performance in Cardiff with Black Dyke to his solo and ensemble contributions with the band in helping them win the English National and retain their National Championship title.
He has been around a while of course, but sheer class never wearies with age – and it was sheer class that you heard coming out of the end of his bell from Geelong in Australia to Greenfield in Saddleworth all year long.
---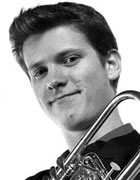 Christian Hollensteiner
There are times when you hear such playing that all you can do is sit back and smile the smile of the utterly bemused and contented.
On more than just the one occasion in 2009 the performances of this young man from Brass Band Oberosterreich simply took the breath away – from his playing on the band's 'Red Pack' CD, to a brace of contributions at the European Championships that were simply staggering.

Hearing him soar above the band at the end of 'Spirits of Puccini', will remain one of the great moments in the contest's entire history.
---
Mark Wilkinson
Hard to find a single fault in Foden's principal cornet all year – from the excellence of his ensemble leadership to his polished solo contributions.
He stood out as a beacon of class – on recordings and concerts to quite stunning performances at the major contests – and especially at the Royal Albert Hall, where he was head and shoulders above his contemporaries on the day.
All this and he got married and found time to enhance his reputation as a thoughtful and incisive adjudicator too.