2009 4BR Awards - CD/DVD of the Year
18-Dec-2009
There have been some fine recordings released by numerous bands during the past 12 months, but which one did you think was the best of the lot. There was plenty to choose from.
---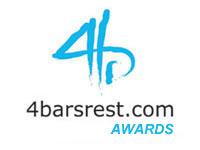 Amid reports that sales of brass band CDs are not what they used to be, it is strange then that 4BR reviewed close over 50 new releases in 2009.
Some were great, some truly memorable in fact, some that tickled the fancy and others that did what they said on the tin. A few were turkeys.
Overall the standard of CD releases was pretty decent this year – bands are now realising that they need to appeal to a broad sway of potential customers, not just the true brass band afficionado.
Where the bands have done well though, the producers need to catch up – many releases were let down by poor quality post production. Do that and it doesn't matter how good the playing is – people won't buy it.
After a great deal of thought, these are the five we thought were worthy of consideration in 2009. Read the full reviews and see what you think.
Our nominations are: Jubulani (Stavanger); Maestro (Foden's); Breathless Alleluia (Black Dyke); Red Pack (Brass Band Oberosterreich) ; The History of Brass Band Music - New Adventures (Grimethorpe)

No DVD for us this year again, as none really caught the imagination (and we hadn't time to look at the latest from Mnozil) and were all a bit predictable in content and scope. Somebody needs to really try something innovative if the DVD is not to become a bit of an artistic wilderness for bands.

There were plenty of others our team did like though from bands in the Championship Section to those in the lower reaches of the contesting pyramid.
So why not have check out all of them on the 4BR review page or listen to a few of your favourites before making your choice
---

Jubulani
Stavanger Brass Band
Conductor: Allan Withington
Soloists: Eva Bortne, Ingvild Rosenberg, Neil Gallie
Egon Recordings: CDSFZ 147
Total Playing Time: 54.20

What do you get when you cross The League of Gentlemen with HG Wells? Something along these dark Norwegian lines...

http://www.4barsrest.com/reviews/cds/cd419.asp
---

Maestro
Bramwell Tovey
Fodens Band
Featuring: Joseph Alessi, Mark Fewer
Egon Recordings: CDSFZ 136
Total Playing Time: 64.32

Bramwell Tovey - Maestro. 'Nuff said really.
http://www.4barsrest.com/reviews/cds/cd416.asp
---

Breathless Alleluia
Black Dyke
Conductor: Dr Nicholas Childs
Soloists: David Thornton, Joseph Cook, Philip Wilby (organ), Philip Gault (baritone)
Naxos Recordings: CD8.572166
Total Playing Time: 66.47


Black Dyke team up with Naxos to deliver a Wilby spectacular - all with a touch of high class too.
http://www.4barsrest.com/reviews/cds/cd410.asp
---

Red Pack
Brass Band Oberosterreich
Conductor: Hannes Buchegger
Soloists: Hans Gansch, Harald Buchner, Thomas Beiganz, Lito Fontana, Christian Hollensteiner
Vocalist: Regina Mallinger
Weinberg Recordings: CD
Total Playing Time: 72 mins approx

Harbingers of brass band doom or purveyors of a Pandora's Box of almost limitless possibilities? The Red Pack are knocking on the gates...
http://www.4barsrest.com/reviews/cds/cd420.asp
---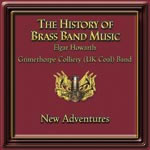 The History of Brass Band Music – New Adventures
Grimethorpe Colliery Band
Conductor: Elgar Howarth
Soloist: Richard Marshall
Doyen Recordings: CD165
Total Playing Time: 75.33

In the last of the six part series on musical brass band history, Elgar Howarth and Grimethorpe look forward with a little help from the past.