The X Factor? - The young conductors to watch out for in 2010
15-Dec-2009
Are these the top 10 young conductors to look out for in 2010 and beyond? Have they got the X Factor to make it to the top?
---
A recent article in 'The Observer' newspaper suggested that the time had arrived for a new generation of conductors to make their mark with the leading orchestras in the UK.
It pinpointed talents such as the 26-year-old Robin Ticciati, the new principal conductor of the Scottish Chamber Orchestra, who has been nurtured for high profile greatness ever since Sir Colin Davis spotted him as a precocious 15-year-old. He now regularly conducts major orchestras all over the world.
He is not alone.
Rave reviews

Latvian Andris Nelsons has yet to reach 30 and is the principal conductor and music director at the City of Birmingham Orchestra, whilst 33-year-olds, Ilan Volkov and Vasily Petrenko have earned rave reviews with the BBC Scottish and Liverpool Philharmonic Orchestra's respectively.
35-year-old Edward Gardner has breathed new life into the English National Opera, whilst Vladimir Jurowski was just 29 when he took over at Glyndebourne.
Some haven't quite made it – such as 26-year-old Tugan Sokhiev who departed Welsh National Opera amid calls that he lacked experience, but it seems that youth is being given its head in the orchestral world.
Banding world?

Can that occur in the banding world we ask ourselves?
Who are the talents that will be keeping the middle aged maestros on their toes in the next few years?
There may be a bit of life left in our top conductors yet, but age does weary them as they grow old, although as Sir Roger Norrington, the principal conductor of the Stuttgart Radio Symphony Orchestra recently said: "There could be the risk of young, one trick wonders being promoted above their abilities, but what is actually happening is that the quality of the work produced by these bright new things is incredibly high."
So what about these ten to look out for in the coming 12 months or more…
---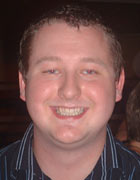 1. Gareth Bowman (Coalburn Silver)
The impressive Scot has been making a real mark in domestic banding for a while now – most recently with Coalburn Band, whom he led to a fine victory at the Scottish Challenge Cup, and to the highest placed result for any Scottish band at either Harrogate or London in 2009.
His work with other young bands such as Brass Sounds Inverclyde has been noted too, and his compact style and no nonsense approach could be just what a few top-notch domestic outfits are crying out for.
---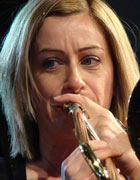 2. Jayne Murrill (East London Brass)

Being an in demand trombone player hasn't stopped Jayne Murrill also having the time to impress with the baton.
Her composed, articulate and effective leadership of East London Brass has been a delight to watch on the contest stage, and has won many an admirer, as well as many a prize – including the Butlins and London Area titles in 2009.
The appreciation of musical style is built around an insistence on getting the basics right first - the results reflect the hard work and the talent.
---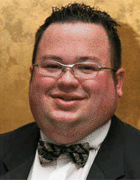 3. Gareth Ritter (City of Cardiff Melingriffith)
The Welsh Conductor of the Year has been inspiring a number of bands in the Principality for some time, and the results of his appetite for hard work are bearing fruit.
He led City of Cardiff to the National Second Section title in Harrogate and the Welsh League in Wales and is helping revive the fortunes of Abergavenny.
There is a touch of the Bob Childs about the aesthetics and much about the approach too – not a bad blueprint on which to work then.
---
4. Jonathan Fenwick (Lanchester)
Talking about blueprints, Jonathan Fenwick is a chip off the old Ray Farr block in many ways, and equally as talented too - and could make just as big an impression on the contesting scene in the North East.
Bold and animated, but very musical and even a touch fearless in approach, there is a refreshing air about his conducting on the contest stage.
There is an impressive directness about the way in which he goes about his work, and although he has yet to taste high profile contesting success he is certainly a talent to watch out for.
---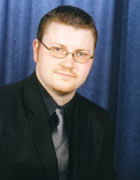 5. Kevin MacKenzie (Camborne)
A very interesting conductor to watch at work; understated, controlled and undemonstrative, he has the priceless knack of bringing out balanced musicality from his bands.
That was seen and heard to fine effect at Harrogate where he led St Breward Silver to a cracking victory in the Fourth Section – all at a few weeks notice.
Has also worked with other bands such as Camborne too, so the talent has not gone unnoticed.
---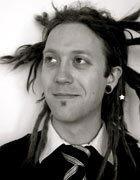 6. Simon Dobson (STORM Brass)

Sheer talent needs to be honed and polished – and this young man is doing just that.
His early work with Zone One gave him a solid foundation, and since then he has gained further experience by working with Bram Tovey and the National Youth Band of Great Britain as well as testing his talents in diverse outposts such as Norway.
He is certainly different in appearance but almost classical in approach with the baton, and the next few years could well see him flourish on the contest stage.
---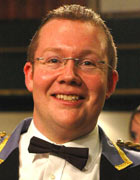 7. Mark Bousie (St Helens Youth Band)
The man who drove Sellers Youth to glory is now expanding his conducting CV, although there is still an emphasis on youth.
There may well be more flamboyant young conductors out there, but few who bring such an intelligent approach to their work – he has a real talent to be able to tailor his ambitions to those of his band's requirements.
His route to the top of the conducting tree may be less exciting than others, but you suspect that when he gets there he will stay there longer than just about anyone else.
---
8. Matthew Jenkins (Goodwick Brass)

Another impressive young conductor to emerge from the Royal Welsh College in Cardiff and make an immediate impression in the Principality and beyond.
Has taken over the hot house of musical talent that can be found in Goodwick in West Wales and has shown a remarkable degree of maturity in leading the band to the Welsh League title and a fine runner up spot at Pontins.
Very undemonstrative in style to look at, but it hides a very musical approach with an emphasis on balance and warmth to listen out for.
---
9. Eoin Tonner (Bathgate Band)
A real talent all right. He may lack that patina of polish some of the others mentioned have already gained through experience, but he just oozes musicianship.
The fearless approach has got him into a little bit of conducting trouble at the recent Scottish Challenge Shield, but there was something about the way in which he directed his band with his head out of the score, precise baton work and clear, meaningful gestures that was reminiscent of a young Nicholas Childs.

And look where he ended up.
---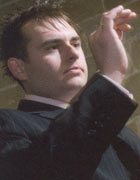 10. Eliot Darwin (Dodworth MW Band)
A young man with a great deal of experience now under his belt, Eliot Darwin has become a very classy band director.
He has shed the contrived conducting ephemera of early youth to become a very articulate interpreter of banding scores.
What you now see remains aesthetically exciting but it is linked to considerable musical substance too. He has carefully mapped out his future – and it is very bright indeed.