2009 Pontins Championship - First Section: Preview & Prediction
22-Oct-2009
Who will be marching to the beat of a winning drum on Saturday. Someone who knows how to play a bit of forgotten Vinter perhaps?
---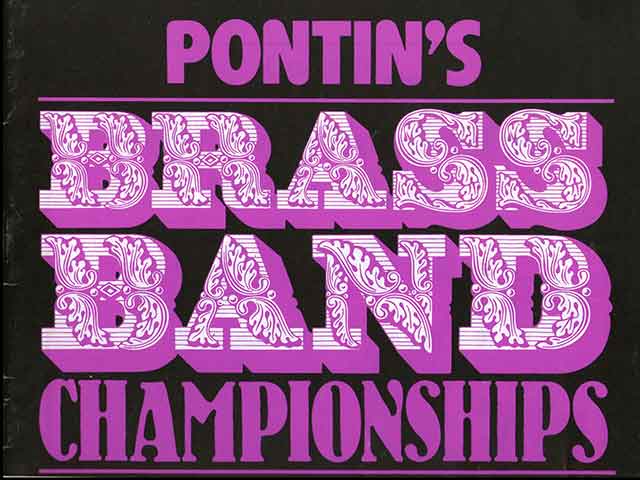 First Section
Saturday 24th October
Test Piece: Symphony of Marches (Gilbert Vinter)
Adjudicators: Stan Lippeatt and Peter Roberts
First Prize: £1,800
Second Prize: £1,000
Third Prize: £700
Fourth Prize: £450
Special Award to youngest player
---
In this year of almost non stop tributes to Gilbert Vinter, there was a sense of inevitability that one of the test pieces this weekend would be from the pen of the great composer.
From the airings at the RNCM Festival of Brass, Regionals and Harrogate, one thing is crystal clear – even nearly half a century after they were written, they are still buggers to play.
Forgotten

James Scott could have selected any number of Vinter works to test the First Section bands, but he has opted for the rarely heard 'Symphony of Marches', which was written in 1963 and used the following year at the Regional Championships.
It's perhaps the forgotten Vinter test piece – it fails to get a real mention when academics or band lovers alike discuss Vinter's works, but it is an interesting and somewhat quirky composition on what is essentially the basic staple musical genre of the brass band world – the march.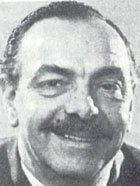 Dark twist

Vinter (right) gives it an almost Roald Dahl twist of darkness though – from the opening brilliant fanfares from the cornets, to the grave, funereal bible black darkness of the middle section and the dislocated rhythmic angularity of the finale.
That final 'Brioso' section used to be a popular finisher in entertainment contests in the 1970s and early1980s, but it's the two movements that precede it that will take the playing and will separate the bands out for adjudicators Peter Roberts and Stan Lippeatt – both of whom would have played this one more than a few times over the years.
Returnees

Seven bands return from last year, plus two that competed in the Championship Section and one that has come up from the Second Section. There are plenty of ambitious bands on show, with three bands who put in decent performances at the National Finals in Harrogate just a month or so ago.
Those three of Blackburn & Darwen, Point of Ayr and Wakefield Metropolitan will all have realistic aspirations of taking the title.
It was the Yorkshire contender, Wakefield under Norman Law who came the closest at the International Conference Centre, finishing 4th, and they should fancy their chances on another bit of Vinter for sure.
Both Blackburn and Point came away from Harrogate more than a little disappointed after their efforts didn't quite resonate in the box as they had hoped, but as they showed at the Senior Trophy, they are solid bands with solid, if rather unspectacular qualities.
Assessment

The results from the competing bands at the Regional Championships up and down the country gives a fairly accurate assessment of the strengths and weaknesses on display, as most of the competitors haven't been too busy elsewhere in the contesting arena this season.
The bands that just missed out on a trip to Harrogate such as Drighlington and Gresley will be looking for decent returns. Drighlington finished in the midfield placings in 11th last time out here, so they will be looking for a big improvement for sure.
Gresley meanwhile put in a good showing at Butlins earlier in the year, so they could be a decent eachway bet.
Dip

Chalford return after coming 3rd here last year and keen to show their 9th place at the Area was a just a temporary dip in form, whilst Tyldesley (15th last year) has been solid if unspectacular on its contesting travels this season too – 9th at Brass at the Guild Hall and 8th at the Area.
Brackley are another band with a midfield regional place under its belt so far this year, whilst Bedworth has shown improvement from it's last place at this contest twelve months ago to come 12th in the qualification field at Butlins and 7th at the Area and at Buxton.
Championship drop

Two bands that have dropped down from the Championship Section will be keen to show that they are still a step ahead of their rivals at this level, so both Stocksbridge (11th in the top section last year here) and Lindley (17th) will want to impose a bit of championship class.
Both had pretty non descript outings at the Senior Cup though, so both are in need of a confidence boost.
Look out

Old Silkstone has been quiet of late after coming 6th at the Area in Bradford and so too Longridge who posted an encouraging 5th place at Blackpool.
One band to possibly look out for is the ambitious London outfit of Haverhill who produced a fine account for themselves at Butlins and just missed out on a trip to Harrogate at Stevenage, whilst it is nice to see Haydock battling back to full strength once again, although they will know they will have to up the ante from their 11th pace at the Areas if they are to make a mark this weekend.
4BR Prediction:

If the bands can get to grip with Vinter, this could be a good all round scrap for the podium prizes, never mind the title.
As we've already hinted, Blackburn & Darwen, Point of Ayr and Wakefield are match fit and intent on glory with the likes of Chalford, Drighlington, Stocksbridge, Haverhill all in the hunt too.
1. Wakefield Metropolitan
2. Point of Ayr
3. Blackburn & Darwen
4. Chalford
5. Drighlington
6. Haverhill
Dark Horses: Stocksbridge