2009 National Championships of Great Britain - The Conductors Records
12-Oct-2009
4BR looks at the records of the 20 conductors trying to add a National title to their CV this year to see if they are really as good as their record suggests.
---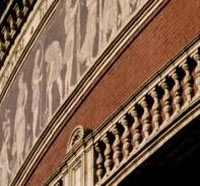 This year 20 MDs will walk onto the stage of the Royal Albert Hall and give of their all to try and become one of a very rare breed indeed – a winning National Championship of Great Britain conductor.
Just four of the men at the helm can boast a National win – and Nicholas Childs can lay claim to four of the seven titles won between them.
The other three belong to Robert Childs (Cory, 2000), Russell Gray (Leyland, 2005) and Frank Renton (Grimethorpe, 1992). The other sixteen conductors have racked up 77 attempts with 45 other bands and not come up with a victory.
Who said winning here was easy?
Attempts

Some have been trying longer than others too.
Richard Evans will this year post his 21st attempt with his seventh band since 1975, whilst other serial non winners include, Garry Cutt (12th time with four different bands), James Gourlay (11th with his sixth), Jeremy Wise (8th time with band number four) and Stephen Roberts (8th time with his fourth band).
There are just the two debutants this year in Paul Holland with Flowers and Richard Ward with Zone One.

So which one of these 20 aspirants will be walking up Kensington High Street this year with the big old cup and their own memento in the form of the Stanley Boddington Trophy to show off?
Just one, with 19 others left disappointed once again.
---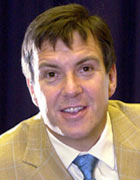 Dr. Nicholas Childs
Black Dyke
Appearances: 16th time
Debut: 1994
Bands taken at Finals:
Tredegar – 1994, 1995, 1996
Fodens – 1997, 1998, 1999
CWS Glasgow – 2000
Black Dyke – 2001, 2002, 2003, 2004, 2005, 2006, 2007, 2008, 2009
Record:
4 Wins: 1999, 2001, 2004, 2009
2 Seconds: 2005, 2006
2 Thirds: 1997, 2002
3 Fourth: 1998, 2003, 2007
1 Fifth: 1994
1 Sixth: 2000
2 Unplaced: 1995 (9th), 1996 (11th)
---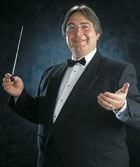 Dr. Robert Childs
Cory
Appearances: 13th time
Debut: 1996
Bands taken at Finals:
EYMS – 1996, 1997
Ever Ready - 1999
Cory/BAYV – 2000, 2001, 2002, 2003, 2004, 2005, 2006, 2007, 2008, 2009
Record:
1 Win: 2000
1 Second: 2002
4 Thirds: 2003, 2005, 2007, 2008
2 Fourths: 2004, 2006
1 fifth: 2001
3 Unplaced: 1996 (8th), 1997 (12th), 1999 (19th)
---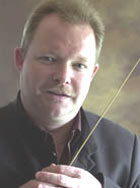 Garry Cutt
Foden's
Appearances: 12th time
Debut: 1994
Bands taken at Finals:
Marple – 1994, 1998, 1999
Grimethorpe – 2000
Leyland – 2001, 2002, 2003, 2004
Fodens – 2006, 2007, 2008, 2009
Record:
No Wins:
2 Seconds: 2007, 2008
1 Fifth: 2006
1 Sixth: 2001
7 Unplaced: 1994 (8th), 1998 (11th), 1999 (7th), 2000 (10th), 2002 (15th), 2003 (17th), 2004 (16th)
---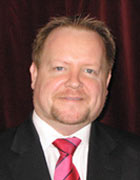 Russell Gray
Carlton Main
Appearances: 9th time
Debut: 2000
Bands taken at the Finals:
Ransome – 2000, 2001, 2003
Tredegar – 2004
Leyland – 2005, 2006, 2007
Carlton Main – 2008, 2009
Record:
1 Win: 2005
1 Second: 2000
1 Fourth: 2008
1 Fifth - 2004
1 Sixth - 2006
3 Unplaced: 2001 (13th), 2003 (7th), 2007 (13th)
---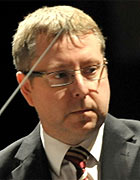 David Roberts
Rothwell Temperance
Appearances: 4th time
Debut: 1999
Bands taken at Finals:
Rothwell Temperance – 1999, 2006, 2008, 2009
Record:
2 Sixths: 1999, 2008
1 Unplaced: 2006 (14th)
---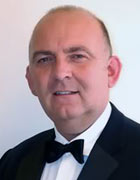 Jeremy Wise
Redbridge
Appearances: 8th time
Debut: 1993
Bands taken at Finals:
John Laing (Hendon) – 1994, 1995
Cory – 1997, 1998
First City Brass – 1999, 2000
Redbridge – 2008, 2009
Record:
2 Sixths: 1997, 1998
6 Unplaced: 1994 (13th), 1995 (12th), 1999 (12th) 2000 (9th), 2008 (17th)
---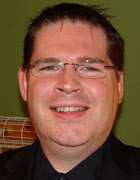 Michael Fowles
Co-opertaive Funeralcare
Appearances: 7th time
Debut: 1997
Bands taken at Finals:
Point of Ayr – 1997, 1999, 2001
Leyland – 2000
BHK (UK) Ltd Horden – 2005
Staffordshire - 2007
Co-operative Funeralcare - 2009
Record:
No Wins:
6 Unplaced: 1997 (8th), 1999 (18th), 2000 (20th), 2001 (15th), 2005 (17th), 2007 (18th)
---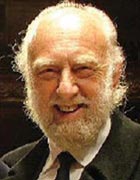 Richard Evans
Camborne

Appearances: 21st time
Debut: 1975

Bands taken at Finals
Wingates - 1975, 1976
Dalmellington - 1980
Leyland - 1981, 1982, 1984, 1985, 1987, 1989, 1990, 1991, 1993, 1994, 1995, 1996, 1998, 1999
Besses o' th' Barn - 1986
Flowers - 2000
Fishburn - 2006
Camborne - 2009
Record:
No wins:
2 Thirds: 1976, 1984
1 Fourth: 1990
2 Fifths: 1993, 1995
15 Unplaced: 1975 (=14th), 1980 (15th), 1981 (=10th), 1982 (8th), 1985 (8th), 1986 (16th), 1987 (9th), 1989 (8th), 1991 (7th), 1994 (7th), 1996 (7th), 1998 (8th), 1999 (10th), 2000 (16th), 2006 (12th)
---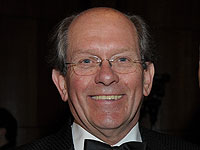 Frank Renton
Hepworth (Cookson Homes)
Appearances: 17th time (including 2 appearances at the 1998 contest)
Debut: 1977
Bands taken at Finals:
Wingates -1977
Grimethorpe - 1989, 1991, 1992, 1993
Kirkintilloch - 1990, 1997, 1998, 1999, 2002, 2003
Sellers Engineering - 1995
Desford Colliery - 1998
Travelsphere Holidays - 2001
Camborne Town - 2004, 2006
Hepworth (Cookson Homes) - 2009
Record:
1 Win: 1992
1 Third: 1991
2 Fourths: 1993, 1997
12 Unplaced: 1989 (9th), 1990 (19th), 1995 (7th), 1998 (12th), 1998 (12th with Kirkintilloch, 15th with Desford), 1999 (11th), 2001 (16th), 2002 (14th), 2003 (8th), 2004 (9th), 2006 (13th)
---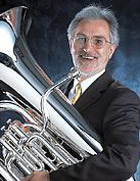 James Gourlay
Desford Colliery
Appearances: 11th time
Debut: 1988

Bands taken at Finals:
BTM - 1988
Williams Fairey - 1996, 1997, 1998, 1999, 2000
CWS Glasgow - 2001
Grimethorpe - 2002
Brighouse and Rastrick - 2004, 2005
Desford Colliery - 2009
Record:
No Wins:
1 Second: 1997
1 Third: 1998
1 Fourth: 1996
1 Fifth: 1999
1 Sixth: 2005
5 Unplaced: 1988 (14th), 2000 (8th), 2001 (10th), 2002 (7th), 2004 (14th)
---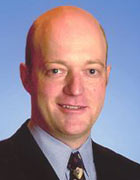 Thomas Wyss
Northop
Appearances: 5th time
Debut: 1995

Bands taken at Finals:
Northop – 1995, 1996
Tredegar – 1999
Foden's – 2003
Northop - 2009
Record:
No Wins:
1 Third: 1999
1 Fifth: 2003
2 Unplaced: 1995 (18th), 1996 (16th)
---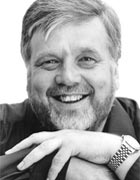 Stephen Roberts
Reg Vardy
Appearances: 8th time
Debut: 1983
Bands taken at Finals:
Jones & Crossland – 1983, 1985
Heart of England - 1988
Desford – 1992, 1993
Ever Ready/Reg Vardy – 1997, 2000, 2009
Record:
No Wins:
1 Second: 1992
1 Fifth: 1997
1 Sixth: 1983
4 Unplaced: 1985 (7th), 1988 (9th), 1993 (21st), 2000 (13th)
---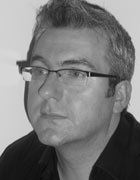 Ian Porthouse
Tredegar
Appearances: 3rd time
Debut: 2007
Bands taken at Finals:
Tredegar – 2007, 2008, 2009
Record:
2 Unplaced: 2007 (8th), 2008 (15th)
---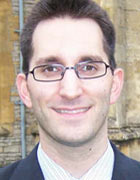 Jason Katsikaris
EYMS
Appearances: 3rd time
Debut: 2007
Bands taken at Finals:
BTM – 2007
Leyland - 2008
EYMS - 2009
Record:
2 Unplaced: 2007 (7th), 2008 (8th)
---
Philip Chalk
Fairey
Appearances: 2nd time
Debut: 2008
Bands taken at Finals:
Fairey – 2008, 2009
Record:
1 Fifth: 2008
---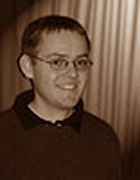 Selmer Simonsen
Kirkintilloch

Appearances: 2nd time
Debut: 2008
Bands taken at Finals:
Kirkintilloch – 2008, 2009

Record:
1 Unplaced: 2008 (13th)
---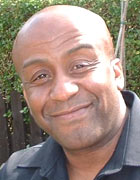 Duncan Beckley
Newstead Welfare

Appearances: 2nd time
Debut: 2006
Bands taken at Finals:
Newstead Welfare – 2006, 2009

Record:
1 Unplaced: 2006 (17th)
---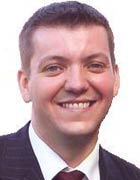 Mark Bentham
Pemberton Old Wigan DW

Appearances: 2nd time
Debut: 2007
Bands taken at Finals:
Hepworth (Cookson Homes) – 2007
Pemberton Old Wigan DW - 2009

Record:
1 Unplaced: 2007 (16th)
---
Debutants: Paul Holland (Flowers), Richard Ward (Zone One)