2009 Lower Section National Finals - First Section - runners & riders
22-Sep-2009
16 top class bands get ready for battle on Gilbert Vinter's classic test piece.
---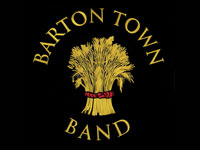 Barton Town
Conductor: Richard Evans
Region: North East
Website: http://www.bartontownband.com/
Qualified: 2nd place (R. Evans)
Principal Players:
Principal Cornet: Richard Shaw
Solo Euphonium: Liz Hatton
Solo Trombone: Simon Percy
Soprano: Pete Gallager
Flugel: Rachel Miller
Horn: Sally Westwood
Baritone: Steve Ornsby
Eb Bass: Paul Donahue
Bb Bass: Jon Evison
Percussion: Clive Platts
History:
The first band in Barton was the Ropery Band that was started by Hall's Ropery in 1873 later becoming the Model Band.
In 1904 Barton Cycle Works Silver Band was formed gaining success at the Crystal Palace contest in 1906/7. After the Great War, Barton Town Prize Subscription Band, was created out of the remnants of the two former bands and in 1938 they competed at Belle Vue.
Barton Town Prize Band gained competition success in the 1950's, winning the Fourth Section Area finals and coming runners up in the Finals. This band continued to operate with varying degrees of success, in the 80's and early 90's supporting a full youth band, before in 1999, through lack of players, they closed for business.
In 2004 a new committee with a youth band was formed and in 2005 gained the British Bandsman 'Band of the Year' award. In 2006 and 2007 they won area titles and gained a runners up place at the National Finals in 2007, and came 3rd in 2008 in the Second Section.
The band has a strong youth programme, offering development opportunities for nearly 100 children and young people.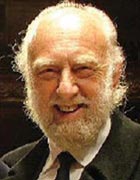 Conductor:
Richard Evans is one of the most colourful and flamboyant characters on the British brass band scene. With a unique ability to instil pride and passion into every player, he is ultimately the driving force behind each band he conducts.
Born in Aldershot, it was in Leyland that he was introduced to the cornet with the British Legion Band. Within three years he was one of the founders of the National Youth Brass Band.
Leaving his first band, he moved to the Leyland Motors Band and studied under Harold Moss and William Haydock. However, it was in the art of conducting that Richard was to carve a brilliant career.
Not content to rest with past achievements, he remains one of the most charismatic and dynamic conductors within Britain today.
Test Piece opinions:
None given!
---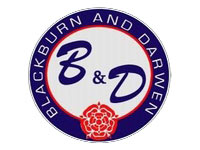 Blackburn & Darwen
Conductor: Nick Sheppard

Region: North West
Website: www.blackburnanddarwenband.co.uk
Qualified: 2nd (N. Sheppard)
Principal Players:
Principal Cornet: Robert Speakman
Solo Euphonium: Gary Williams
Solo Trombone: David MacLeod
Soprano: Tom Johnson
Flugel: Roman Galaska
Horn: Tariq Ahmed
Baritone: Sharon Meredith
Eb Bass: Kevin Stringfellow
Bb Bass: Gareth Henderson
Percussion: Ben Yates
History:
The Blackburn and Darwen Band can trace its roots to 1840, with the formation of the Darwen Temperance Band. This band was established on strict teetotal principles with members having to pay fines of up to 5s if caught imbibing.
The greatest achievement as a Temperance band was in 1856, taking part in the National Finals at Crystal Palace.
After surviving many ups and downs over the years, the band changed its name to Darwen Band in the early 1970s and then enjoyed its greatest success. In 1979 the band won the Fourth Section National Finals and quickly progressed through the Third and Second Sections to achieve Championship status in 1984.
Alec Evans, the resident conductor at Besses o' th' Barn band at that time, then joined and led it to the 1987 Grand Shield title. In 2008 the band has come 5th at Preston, won the Hebden Bridge contest and came 9th at the Senior Trophy.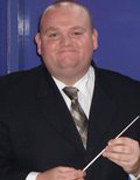 Conductor:
Nick Sheppard (BA (Hons) PGCE) was born in South Wales and played for Rogerstone, BTM and Gwent Youth Bands and the NYBBW.
During this time he won many prizes as an instrumentalist including 'Most Promising Player' on the NYBBW and 'Best Player' Award with the Gwent Youth Band at the National Youth Championships in 1995.
He moved to Salford to study a BA Honours in Band Musicianship at the University and studied under Professor David King and Dr Roy Newsome.
After winning the British Open playing soprano with Marple Band under Garry Cutt, Nick moved to the cornet playing on the front rows with Wingates and Leyland under Howard Snell, Richard Evans and Frank Renton enjoying huge contest success.
Nick has conducted Blackburn & Darwen for six years and has taken the band from the brink of Section 2 back to the Championship section in 2010. The highlight of his time at Blackburn was a fantastic win at Butlins this year.
Nick believes that the Harrogate experience of last year and the signing of key players to the band will give the band the edge this year.
Test Piece opinions:
Triumphant Rhapsody is not as technical as today's Top section pieces. but as with all pieces it still has to be played. Even though Triumphant Rhapsody is now forty four years old, once you start to rehearse it you find it is no easy piece and it will, even today, sort out the bands at Harrogate.
---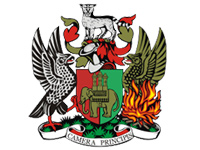 City of Coventry
Conductor: Stephen Cooper

Region: Midlands
Website: http://www.coventryband.co.uk/
Qualified: 2nd (Stephen Cooper)
Principal Players:
Principal Cornet: Robert Baggott
Solo Euphonium: Samantha Pope
Solo Trombone: Chris Moore
Soprano: David Redhead
Flugel: Lesley Howarth
Horn: Val Bell
Baritone: James Randle
Eb Bass: Craig Palmer
Bb Bass: Mathew Green
Percussion: Not known
History:
City of Coventry Brass was formed in 1965, and Coventry School of Music Band later became Coventry Centre for the Performing Arts Band and more recently City of Coventry Brass.
The bands last appearance at the Finals was in Torquay where they finished 5th in the First Section. Relegation in 2007 to the Second Section saw the band focus on regaining promotion and they recorded a new CD to celebrate a visit last October to Portugal.

Recent contest achievements include 2nd place in the Wychavon Contest in 2007 when Chris Moore the bands principal trombonist took the soloist prize, followed by winning the Midlands Area Second Section at Bedworth, which confirmed their promotion back to the First Section.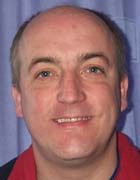 Conductor:
Stephen Cooper studied euphonium, trombone and conducting at the London College of Music.
He has played with many of the country's leading orchestras including the London Symphony Orchestra, The Royal Philharmonic, BBC Symphony Orchestra and the Philharmonia.
In 1989, Stephen became principal euphonium of the Wallace Collection, where he played in numerous concerts and recordings. He also worked as a session musician on films, including 'G I Jane', and the incidental music on 'Brassed Off'.
Stephen's interest in brass bands has continued throughout his career as a teacher and as musical director of many top Midland bands.
Test Piece opinions:
The band is enjoying rehearsing Triumphant Rhapsody and hope to surprise the adjudicators and audience on the quality of sound and playing Gilbert Vinter is always challenging and enjoyable.
---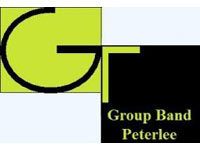 GT Group Peterlee
Conductor: Stephen Malcolm

Region: North East
Website: www.gtgroupbandpeterlee.co.uk
Qualified: Winners (S. Malcolm)
Principal Players:
Principal Cornet: Ian Langthorne
Solo Euphonium: Steven Grant
Solo Trombone: Graham Harrison
Soprano: Tom Loftus
Flugel: Kevin Purdy
Horn: Paul Vickers
Baritone: Phillip Martin
Eb Bass: Peter Lavery
Bb Bass: Andy MacKareth
Percussion: P. Campbell
History:
The GT Group Peterlee Band was formed in 1974 as the Peterlee Town Band. The band was formed jointly between the Town Council who bought the instruments and the Peterlee Development Corporation who provided the uniforms
In 1993 the band gained sponsorship from the GT Group of companies, an engineering group that has its headquarters in Peterlee, and consequently changed the name to the GT Group Band Peterlee.
Although now known as the G.T Group Band they are still the local town band and have town councillors who sit on the band committee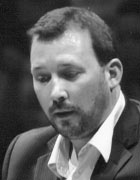 Conductor:
Steve Malcolm joined Boldon Colliery with guidance from Bill English and George Rowell. Bill put Steve's name forward to audition for the NYBB, and in the Easter of 1981 he passed the entry audition.
1982 saw Steve sign for Harton & Westoe Colliery which resulted in the band winning the area contest, appearing at the National Finals and Steve playing in the massed bands concert with the NYBB under the direction of Ray Farr.
Late 1983 saw Steve joining the bass section at Ever Ready, sitting in a section of stalwart band members – Jim McNestry, Dave Carr and Alan Mortimer. Steve had great time with the band and enjoyed many contest successes under the batons of Eric Cunningham and Major Peter Parkes.
In 1990 Steve took over the resident conductors' job at Boldon Colliery, combining full time playing and conducting. During his time at Boldon, the band competed at the National finals five times, and were promoted to the Championship Section for the first time in their history.
Steve joined GT Group Peterlee Band in November 2007, combining his long standing conducting duties with the Reg Vardy Band until he recently relinquished the position.
Test Piece opinions:
The band are enjoying getting to grips with another one of Gilbert Vinter's works
---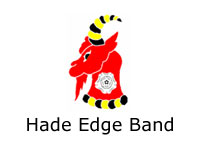 Hade Edge
Conductor: Simon Wood

Region: Yorkshire
Website: www.hadeedgeband.co.uk
Qualified: 2nd (S. Wood)
Principal Players:
Principal Cornet: David Karran
Solo Euphonium: Adam Turner
Solo Trombone: Sophie Anderson
Soprano: Mike May
Flugel: Heather Wood
Horn: Sarah Thislethwaite
Baritone: Matthew Sheard
Eb Bass: Robert Newton
Bb Bass: Robert Moorhouse
Percussion: No principal
History:
The band was formed in July 1908 through the local Sunday School. In order to raise funds they held a garden party where a goat was roasted - hence the goat logo of the band.
The bands real success began in the 1970's where they qualified for the London finals three times and were promoted to the Championship Section. In 2001 the band qualified for the National Finals held at Preston – the start of a successful run of results.
2002 saw the band take victory at the Yorkshire Regionals and came National
Second Section Champions. Promotion to the Championship Section soon followed although in 2007 they were relegated.
The building of a new bandroom was completed in their centenary year.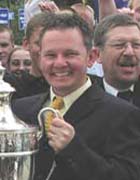 Conductor:
Simon has been conducting Hade Edge Band since 1999 and has a lot to do with their recent success. He also conducts the Honking Hedgers (Junior Band), the Tree Honkers (Training Band) and the Jazz Honkers (Big Band).

He is also responsible for various arrangements and compositions, showcased largely by the Hade Edge ensembles and other bands around the country.

Simon is from the same local area as Hade Edge, and grew up in another small village, Birds Edge. After his A-levels in music Simon studied music at Huddersfield University and followed his degree by studying at the Guildhall School of Music and Drama.

He was first introduced to brass bands by his dad and since then Simon has never looked back. From playing with bands such as Sellers and Versatile Brass, he went on to conduct bands such as Uppermill, British Aerospace, Versatile Brass and most recently Dobcross before coming to Hade Edge.

Simon's wife Heather plays in the Senior band and his two children.

Test Piece opinions:
None given!
---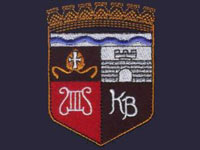 Kirkintilloch Kelvin
Conductor: Charles Keenan

Region: Scotland
Website: www.kkbband.com
Qualified: Winners (C. Keenan)
Principal Players:
Principal Cornet: Lorne Cowieson
Solo Euphonium: Murdo Campbell
Solo Trombone: Chris Pugh
Soprano: Johan Hantze
Flugel: Laura Fitzpatrick
Horn: Rachel Baxter
Baritone: Claire Baillie
Eb Bass: Adam Wilson
Bb Bass: Kenny Ramsay
Percussion: Jaclyn Needham
History:
Formed in 1994, Kirkintilloch Kelvin Brass is the result of many years of brass tuition in Kirkintilloch by a number of instructors, most notably Willie Tennant.
Following the successes of the senior band, it was felt that the formation of a second band would give an outlet for the other musical talents within the area, and Kirkintilloch Kelvin Brass was formed.

In 2000 the band gained 2nd place in the Third Section at the Scottish Championships, leading them to win the National title at the Royal Albert Hall, under the baton of Ray Tennant.

The band has made great strides since, spending two seasons in the Championship Section. It continues to be part of the Kirkintilloch partnership, with both bands working together to benefit teaching and performance of brass music in Kirkintilloch and beyond.
Conductor:
Charles Keenan started playing cornet in the St. Lawrence's Band at the age of 10, working his way onto flugel and subsequently solo cornet.
In 1972 he commenced studies at the Royal Scottish Academy of Music, receiving trumpet lessons from David James, which led to him being awarded the Subject Prize for Trumpet in 1974.
In 1975 he won the Hugh S. Robertson prize for conducting, and was offered a post graduate year to further his experience. He also freelanced as a trumpet player working with the Scottish National, BBC Scottish Symphony Orchestra, and Scottish Opera.
His conducting career began in 1974 with the St. John's Band in Port Glasgow. Since then he has gone on to work with many bands including Kirkintilloch, Newtongrange and Renfrew Burgh, achieving contest successes with them all.
In 1995 he conducted Kirkintilloch Kelvin Brass on their contesting debut, and in 2007 was invited to return the band.
Test Piece opinions:
As conductor Chic Keenan's favourite Vinter piece of all time, Triumphant Rhapsody has proved to be a popular choice and the band have enjoyed rehearsing it over the last few weeks.
---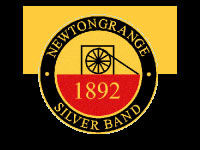 Newtongrange
Conductor: Nigel Boddice MBE

Region: Scotland
Website: http://www.newtongrangesilverband.co.uk/
Qualified: 2nd (N. Boddice MBE)
Principal Players:
Principal Cornet: Angus Edmond
Solo Euphonium: Iain Davey
Solo Trombone: Neil Philip
Soprano: Gordon Jenkins
Flugel: Harold Wells
Horn: Charlotte Davey
Baritone: Jimmy Murray
Eb Bass: Martyn James
Bb Bass: Dave Thompson
Percussion: Graham Halliday
History:
Newtongrange was formed in 1892 and for over 90 years was closely linked with the coal mining industry.
For many years the band enjoyed periodical success but without making an impact at the top level. That however all changed in the last 30 years as they firmly established itself as one of Scotland's leading bands.
In 1980 the band won the Scottish and National Championships plus the Mineworkers' Contest in the Second Section. In 1991 they became Scottish Champions for the first time, a feat repeated in 2005. That win was remarkable in that the band won at the first attempt on its return to the Championship Section having won the First Section in 2004.
The band has competed in the Championship Section on all but two occasions since 1980 and on a number of occasions has qualified for the National as well as the European Championships.
The band has appeared on national TV and radio on a number of occasions including broadcasts for the 'Listen to the Band' has released six recordings and undertaken a number of tours abroad.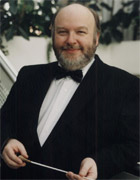 Conductor:
Nigel Boddice MBE, enjoys a busy, impressive, and enterprising conducting career and was awarded the MBE in the 2005 Queen's Birthday Honours.
The Boddice family are steeped in the banding world and he was taught in the local band at Church Gresley before developing at the NYBBGB and then on to the Royal Academy of Music as a trumpeter.
Nigel's career includes a twenty-year appointment as principal trumpet with the BBC Scottish Symphony Orchestra and subsequent conducting engagements with the BBCSSO, the Ulster Orchestra and the Armenian Chamber Orchestra . He was Chief Conductor to the Royal Norwegian Navy Band for seven years.
Over the years he has worked with most of the top Scottish bands and has guest directed at YBS, Manger Silkeborg and more recently in Molde, Norway.
Nigel won the Second Section National Championships in 1980 with Newtongrange, and in 2007 won the Scottish Championships with Kirkintilloch and Scottish Youth Championships with West Lothian. Nigel has adjudicated at many of the major brass band contests.
Test Piece opinions:
Triumphant Rhapsody is a great piece of brass band music and so much fun to play. Love it!
---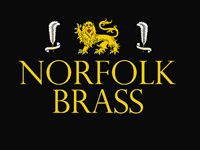 Norfolk Brass
Conductor: David Stowell

Region: London & Southern Counties
Website:
Qualified: Winners (D. Stowell)
Principal Players:
Principal Cornet: Adrian Morton
Solo Euphonium: Richard Jarvis
Solo Trombone: Stephen Cann
Soprano: Kevin Adams
Flugel: Kevin Steward
Horn: Pamela Jarvis
Baritone: David Aves
Eb Bass: Richard Ward
Bb Bass: Simon Roberts
Percussion: Ian Chopping
History:
Norfolk Brass was formed during the early part of the twentieth century as the Reepham Temperance Band and later changed its name to the Reepham Town Band.
During the 1980s the band gained financial support from Bernard Matthews PLC and became Matthews Norfolk Brass. In 2008, following a change of sponsor to the Hickling Greyhound and Targetfollow, they were re-named Norfolk Brass.
The band has regularly played for royalty as well as taking part in the stage version of 'Brassed Off'.
In the contesting field, the band has been National finalists on five occasions, Pontins finalists on six occasions, First Section Champions on four occasions, and Southern Region Open Champions. The band has also been the Champion Band of East Anglia seventeen times between 1986 and 2006.
In 2009, they won the London Area First Section title and is now looking forward to competing in the First Section National Finals at Harrogate and then in the Championship Section from 2010.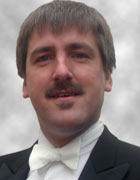 Conductor:
David began his career at the Royal Military School of Music and on leaving HM Coldstream Guards furthered his studies in London and Boston.
He continued to work with several leading Orchestras including The City of Birmingham Symphony Orchestra and the Royal Liverpool Philharmonic Orchestra.
In the banding field he has conducted many bands including Black Dyke, Grimethorpe and was the Professional Conductor of the GUS Band.
Following an opportunity to score a drama production in America (The Lake) David has worked as a composer on many television and radio productions. He has also been nominated for a Queens award for Television for 'Best Original Score'.
David's most recent commissions include music a TV series filming in September and a new motion picture which is currently in production at Elstree Studios. He is married to the cellist Helen Barber and they have two children.
Test Piece opinions:
The band has thoroughly enjoyed rehearsing Triumphant Rhapsody, and is looking forward to performing it.
This is a wonderful piece of music, with plenty of technically demanding passages, but always beautifully musical. Gilbert Vinter certainly knew how to utilise the full potential of the brass band to great effect.
---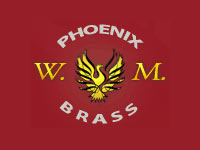 Phoenix West Midlands Brass
Conductor: David Maplestone

Region: Midlands
Website: www.phoenixwmbrass.co.uk
Qualified: Winners (D. Maplestone)
Principal Players:
Principal Cornet: Lisa Jenks
Solo Euphonium: Vicki Southall
Solo Trombone: Geoff Pearson
Soprano: Jo Todd
Flugel: Emma Taylor
Horn: Richard Haines
Baritone: Louise Wilkins
Eb Bass: Colin Graham
Bb Bass: Ben Parkes
Percussion: Dave Jenks
History:
Phoenix was formed in 2000 and in their short history have been Midlands Area Champions three times.
The band has also enjoyed contest success at Pontin's, Wychavon, Leamington and last year came second in the B section of the European Championships at Symphony Hall in Birmingham.
2008 saw the band promoted to the First Section for the first time in their history, and they qualified for the 2008 National Finals. This will be the band's fifth appearance at the Finals.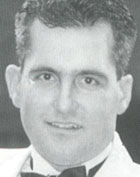 Conductor:
David started playing cornet with Cwmbran Band at the age of 10, and at 16, he was playing with Grimethorpe. With George Thompson as his tutor he won the British Solo Championship in 1981 at the age of 20.
After 7 years at Grimethorpe he played principal cornet with William Davis Band before moving to Birmingham to play principal with the Heart of England Band, where his teaching and conducting careers began.
As a conductor he twice qualified Banks's Brewery Band for the Albert Hall and won the Welsh Championships in the early 90's with the BTM Band. He has had success with both Sovereign Brass and Staffordshire and joined Phoenix in 2006.
As a peripatetic teacher David is currently responsible for the development of youth players, particularly at Abraham Darby School, where the school band recently competed in the Music for Youth competition at Symphony Hall, Birmingham
Test Piece opinions:
None given
---
Point of Ayr
Conductor: John Hinckley

Region: Wales
Website:
Qualified: Winners (J. Hinckley)
Principal Players:
Principal Cornet: Keith Jones
Solo Euphonium: Ian Roberts
Solo Trombone: Fred Hughes
Soprano: Ian Davies
Flugel: Dewi Davies
Horn: Heather Linnell
Baritone: Peter Sibeon
Eb Bass: David Owen
Bb Bass: John Thelwell
Percussion: Sue Hughes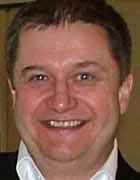 History:
Point of Ayr Band was formed in 1967 and until the demise of the coal industry in the late 80's they received funding from the colliery and EIMCO. The bands pinnacle achievements include winning the Welsh Area in 1997 & 1999 and coming 3rd at the European Championships 1998.
In 2000 the band disbanded but the resolve of the players was too strong and they reformed 18 months ago returning to the contesting scene soon after. They won the Welsh Area in the Second Section 2008 as well as Tameside and the National title at Harrogate under Michael Fowles.
John Hinckley was appointed MD in late 2008 and the partnership has already yielded the Welsh Area title. As a consequence the band have returned to the premier level for 2010.
Conductor:
John Hinckley made for himself an enviable reputation as the flugel player with Brighouse & Rastrick for 18 years winning every major contesting title on offer.
He started conducting with a 5 year apprenticeship as resident conductor with Marple Band followed by a 7 year period as MD of Carlton Main Frickley Colliery. During this time they won the Yorkshire Area, Grand Shield and were placed at the All England Masters.
Since 2002 John has effectively worked as a freelance conductor, enjoying success with many top UK bands including CWS (Glasgow), Yorkshire Imperial, Mount Charles and Wire Brass. Earlier this year John led the Wingates Band to their best result in competition for over 20 years.
Test Piece opinions:
The band have really enjoyed working on this classic Vinter piece. There has been something for everyone to get involved in and also a lot of teamwork needed. It maybe old but it still needs lots of work and respect.

Looking forward to the finals and hope to make a memorable performance.
---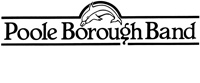 Poole Borough
Conductor: Phil Randell
Region: West of England
Website: www.pooleboroughband.com
Qualified: Winners (P. Randell)
Principal Players:
Principal Cornet: Rhys Dear
Solo Euphonium: Mick Gibbs
Solo Trombone: Polly Dear
Soprano: Stuart Sanders
Flugel: Eileen Lock
Horn: Rosie Horne
Baritone: Jane Cottee
Eb Bass: Keith Weston
Bb Bass: Pat Brady
Percussion: Mark Smith
History:
Poole Borough Band was formed in the mid 19th century, but soon evolved into an all-brass combination and was reformed in 1989.
The present day band now boasts a voluntary playing membership of some 30+ musicians and performs at concerts and contests throughout the south of England and although a registered charity itself, supports various others.
The band was promoted into the Championship Section in 2007, but was demoted two years later. Poole Borough Band has been fortunate in retaining the same nucleus of players since its reformation and in the last few years have attracted new personnel, which has raised the playing standard of the band.
The band retains a good atmosphere and spirit of friendship which is hopefully what being a member of Poole Borough Band means to its players.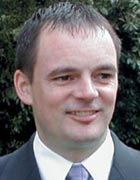 Conductor:
Phil Randell has been the MD of Poole Borough Band since 2001.
Phil started playing in the Winton Salvation Army and is a former member of the National Youth Brass Band of Great Britain.

He went on to play solo horn with the Sun Life Band and won numerous solo prizes including becoming British Open Horn Champion.

He is a regular guest player with many bands and has toured Norway, Germany, Japan and Australia with the Grimethorpe Colliery Band. In 2006 he played with Grimethorpe when they won the National Championship title.
Phil led Poole Borough to promotion to the Championship Section in 2007 and to their win in the First Section earlier this year, gaining promotion back to the Championship Section.
Test Piece opinions:
None given.
---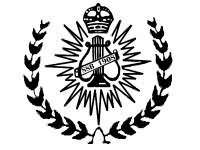 Sandhurst Silver
Conductor: Ian McElligott

Region: London & Southern Counties
Website: http://sandhurstband.co.uk
Qualified: 2nd (I. McElligott)
Principal Players:
Principal Cornet: Antony Steven
Solo Euphonium: Sarah Paige
Solo Trombone: Marcus Gibbons
Soprano: Chris Hill
Flugel: Kevin Barker
Horn: Paula Gray
Baritone: Elaine Bruff
Eb Bass: Neil Jobes
Bb Bass: Pat Donovan
Percussion: Nick Cornock
History:
Founded in 1908, Sandhurst Silver Band celebrated its centenary last year.
In the early days, musicians largely came from Sandhurst's Royal Military Academy, and the band still has close ties with the Army today. The band is no stranger to the National Finals: in both 2001 and 2002, Sandhurst won its way through to the 4th Section of the National Championships by winning the Area qualifiers.
A third place in the 3rd Section in 2003, first place in 2004 and first place in the 2nd Section in 2005 meant five successive visits to the Finals.
Their 2nd place in the Areas in 2009 marks the first time the band has qualified in the First Section. The result also sees Sandhurst gain promotion to the Championship Section from January 2010 for the first time in its history.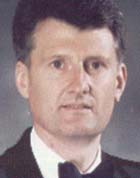 Conductor:
Well known in banding circles, Ian has conducted top names such as Grimethorpe, Brighouse & Rastrick, Desford Colliery, Scottish Co-op and Thoresby Colliery Band in contests and concerts since leaving the army as Director of Music to the Band of HM Coldstream Guards in 2001.
Ian led Sandhurst to a prize-winning performance at the SCABA Autumn Contest in Folkestone in his first ever engagement and has since led the band to the First Section National Finals in 2009 and promotion to the Championship Section in 2010.
Outstanding musical qualifications aside, Ian is also a local resident. Band members have already given a warm endorsement to the appointment, and look forward to a long and fruitful relationship with their MD, building on the significant achievements of recent years.
Test Piece opinions:
Sandhurst Silver Band is looking forward to playing Triumphant Rhapsody.
---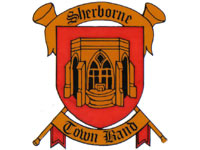 Sherborne Town
Conductor: Paul Cosh
Region: West of England
Website: http://www.sherbornetownband.co.uk/
Qualified: 2nd (P. Cosh)
Principal Players:
Principal Cornet: Ian Miles
Solo Euphonium: Andy Fawbert
Solo Trombone: Jon Roskilly
Soprano: Natalie White
Flugel: Steve Rogers
Horn: Kirsty Blencoe
Baritone: Sean Beechey
Eb Bass: John Derreck
Bb Bass: Paul Whalley
Percussion: Andy Elson
History:
The band was formed in 1961 following a concert to celebrate the retirement of the Boys Brigade's Bandmaster, Charlie Parsons, who had served the band for well over 30 years.

They set about raising money and managed to raise £5000, and bought instruments, uniform, music from the defunct Bristol Aircraft Company Band. In 1965, the town band had progressed to become 3rd Section National Champions.

Having been promoted to the First Section in 1999, steady progress was made and the band was promoted to the Championship Section in 2005. Last year, after two years of hard work, the band rejoined the First Section, where we gained a third place in the Areas 2008, narrowly missing being promoted one again.

That was resolved this year with their result at the Areas, and as well as entering contests and having a full calendar of concerts and engagements, the band plays a significant role in the life of the local community.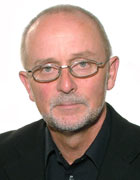 Conductor:
Paul Cosh started playing the cornet Sherborne and went on to study the trumpet at the Royal Academy of Music.
Paul developed a highly successful freelance career making regular appearances with The Royal Philharmonic Orchestra, The Philharmonia and London Symphony Orchestra. From 1987 to 2005 Paul was a member of the BBC Symphony Orchestra.
In 1984 he was appointed Professor at The Guildhall School of Music and Drama. Since leaving the BBC Symphony Orchestra Paul has continued his work at the Guildhall School of Music and Drama where he is a Senior Lecturer.
He is a renowned teacher with an international reputation and was recently elected a Fellow of the Guildhall School of Music & Drama. He was also awarded the Mortimer Medal, by the Worshipful Company of Musicians, and has conducted many of Britain's finest bands.
As an adjudicator Paul has recently officiated at the Butlins Mineworkers, the Belgian National Finals and the London Area contests.
Test Piece opinions:
None given.
---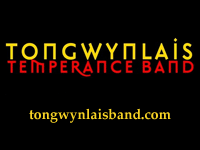 Tongwynlais Temperance
Conductor: Philip Harper

Region: Wales
Website: www.tongwynlaisband.com
Qualified: 2nd (P. Harper)
Principal Players:
Principal Cornet: Gareth Hann
Solo Euphonium: Martyn Patterson
Solo Trombone: Robin Hackett
Soprano: Morgan James
Flugel: David James
Horn: Alyn James
Baritone: Robert Fox
Eb Bass: Chris Eveson
Bb Bass: Nick Wills
Percussion: Jason Bevan
History:
The band was founded in 1888. Band fever rapidly spread around the village of Tongwynlais which was also home to a thriving Temperance movement. So with numerous donations by the local gentry Tongwynlais Temperance Band was born.
After finishing off 2008 as the Welsh League Champions, the band started 2009 with a podium finish at the Welsh Open and qualification to Harrogate.
The band has had something of a facelift this year with a new identity and Philip Harper at the helm leading the bands conducting team along with Andrew Jones.
The band is very excited about the months ahead, having already recorded a new CD and played in the Grand Shield contest.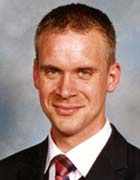 Conductor:
Philip Harper graduated from the University of Bristol before going on to take a Masters Degree in Composition and a Post-Graduate Certificate in Education.
Between 1996 and 1998 he lived in Japan and was a guest soloist with most of the 'British-style' brass bands during this time.
Philip began his conducting career in 1998 and by 2001 had become the MD of Flowers Band, a position he held for nearly eight years.
Philip is now in demand as a guest conductor and works with bands of all abilities. He is particularly popular as a Youth Band conductor.
Philip is a prolific composer; having won the Huntley Cup for Composition and the Prize for 'Best New Composition' at Brass in Concert twice, his music is now played all over the world. He has been commissioned by many bands, including Black Dyke and the National Youth Brass Band of Great Britain.
Philip also works as an adjudicator, and is the Music Editor of 'Wright and Round' publishing company.
In 2008 Philip took on the role of Professional Conductor with the Tongwynlais Band.
Test Piece opinions:
The band seem to really get to grips with new and innovative compositions but we are under no illusion that we have our work cut out for us on this piece which we must fuel all our energy into a quality performance to showcase all the sections of the band.
---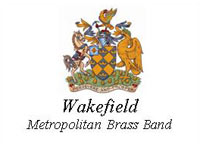 Wakefield Metropolitan
Conductor: Norman Law

Region: Yorkshire
Website: www.wmbb.org
Qualified: Winners (N. Law)
Principal Players:
Principal Cornet: Richard Larder
Solo Euphonium: Myron Thomas
Solo Trombone: Stuart White
Soprano: John Parkinson
Flugel: Rhys Keegan
Horn: Suzanne Fake
Baritone: Gary Woodward
Eb Bass: John Pullin
Bb Bass: Gary Williams
Percussion: Rhodri Younger
History:
Wakefield Metropolitan Band was first established in 1977, from members of the then Wakefield Metropolitan Schools Band who had become too old to play in nationally graded contests.
The band quickly gained promotion over the years to the Second Section. It was in the National Finals of 1987 that they gained the title of 'Champion Band of Great Britain – Second Section' and its resultant promotion to the Championship Section.
The band has enjoyed many contesting successes since and over the years the band has recorded two CDs, performed on radio and television on a number of occasions, toured France and made some ten visits to Germany.
The band has also had the privilege of playing before members of the Royal Family.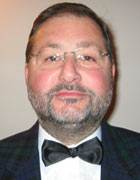 Conductor:
Norman, began his playing career on trombone with the Alva Town Band quickly progressing to solo trombone.
In 1972 he "emigrated" to England to take solo trombone with the GUS (Footwear) Band, a position he held with various bands for the next 20 years, including Fodens Motor Works, Brighouse & Rastrick and finally eight years with Black Dyke Mills Band.
During his stint at Dyke, the band enjoyed its most successful period, winning the "Grand Slam" in 1985. From 1990-2000 Norman was MD of the Hepworth Band, which he saw promoted to the Championship Section in 1999.
Test Piece opinions:
None given
---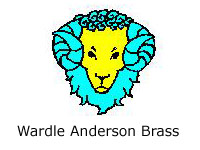 Wardle Anderson Brass
Conductor: Sean Conway

Region: North West
Website: www.andersonbrass.co.uk
Qualified: Winners (S. Conway)
Principal Players:
Principal Cornet: Sue Butterworth
Solo Euphonium: Amy Smith
Solo Trombone: Sarah Owen
Soprano: Lindsay Marson
Flugel: Laura Quigley
Horn: Abi Marson
Baritone: Cheryl Richards
Eb Bass: Callum Boardman
Bb Bass: Nigel Smith
Percussion: George Webster
History:
Anderson Brass (then called Wardle Section Band) was formed in 1990. At the time, it consisted of players from the Wardle Youth Band who, at 19, had become too old to play in youth competitions.
The Anderson name comes from the ex-headmaster of Wardle High School, William, who is seen as being responsible for hundreds, maybe even thousands of children learning a brass instrument.
In 2003 the band won the Fourth Section National title. Several good results at the area contests were then followed by a further success in 2006 when the band was promoted to the Second Section in 2007.
In 2008, the band won the Area title resulting in another finals appearance but also promotion to the First Section from 2009. The band won the Area title again in March this year.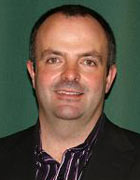 Conductor:
Sean began playing the cornet at the age of 9. His first brass band was Chapletown Silver Prize Band being taught by the bands conductor Ken Aitken-Jones and Euphonium player David Flathers.
In 1988 Sean was proud to join Grimethorpe Colliery and had the great pleasure in winning many contests and performing at concerts throughout Europe. In 1995 Sean moved across the Pennines to live and it was then he joined the Williams Fairey Band.
He then took over as MD for Anderson Brass in 2004. Since joining the band Sean has taken us from 3rd section up to 1st section within a 4 year period.
Test Piece opinions:
Our band is really enjoying this test piece. All sections are being tested in this piece and it is giving everyone something to get their teeth into!