2009 Lower Section National Finals - Second Section - Introduction and prediction
22-Sep-2009
There will be something for everyone to enjoy in the Second Section, but only one band will be doing a highland fling of celebration.
---
Second Section:
Saturday 26th September
Commences: 9.30am
Test Piece: A Scots Miscellany (Alan Fernie)
Adjudicators: Dr Robert Childs & Ray Farr
Section Controller: Peggy Tomlinson
This year it is the Second Section that kicks the weekend off on the stroke of 9.30am on Saturday, when 17 bands battle for glory on Alan Fernie's highly enjoyable 'A Scot's Miscellany'.
Fun fair

The Second Section has been a bit of a musical fun fair of late at both the Areas and the Final.
Last year's contenders were put through the 'Wall of Death' that was disguised as 'Rhapsodic Variations – My Strength, My Tower', and which caused unholy mayhem.
It was too hard and even the eventual winners bore the look of someone who had been through 12 rounds with Mike Tyson at his peak.
Goog fist

It is a difficult job trying to work out a happy musical medium at this level but it was good to report that the Areas saw plenty of bands more than make a good fist of the roller coaster of fun and games that was Dan Price's 'New World Sketches'.
It may have drawn its musical characteristics from the box marked as 'Play in the American manner of a McDonalds hamburger, Disneyland and John Wayne', but it did make for enjoyable and competitive contesting – rather than a Darwinian battle of survival of the fittest.
Over zealous

It also meant that some pretty well matched bands come to Harrogate to try and knock out the opposition and take home with them the title, courtesy of impressing the two ringside judges of Dr Robert Childs and Ray Farr.
Now these are two blokes who know just what it takes to mould a winning performance together, so those MDs who think they will be able to try and hoodwink the pair with a bit of misplaced camouflage, over zealous percussion or fast and furious tempos will be in for a shock.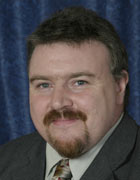 Full to the brim

'A Scots Miscellany' was written in 2007 and is a work full to the brim of musical characters that make its something of a cross between a Sir Walter Scott novel and an episode of Rab C Nesbitt meets the highlands version of League of Gentlemen.
It's a super piece, full of dark, biting wit in the opening movement, 'The Smiling School for Calvinists' whose acidic musical humour is a delight.
This is a cracking portrait of the surreal underbelly of the varnished patina of Calvinist respectability, although not quite up there with the recent observation by the erudite Jonathan Meades on the BBC who put forward his belief that Calvinist Presbyterianism owed much to the work ethic of the Good Lord being the same as Manchester United's Paul Scholes. Now that would take a bit of composing.
What follows is a loving, rather idiosyncratic musical portrait – from the lovely lilting second movement with its long, expressive phrasing to the rhythmic pulse and final rattling reel as the composer casts a loving, if slightly blurry eye over homeland friends.
It will take some playing, especially musically.
Scots

As you may suspect, the Scots contenders of Arbroath Instrumental and Annan Town should be well prepared for their challenge, although you have to go back more than a decade now for the last time the title ended up north of Hadrian's Wall.
Both bands were good value for their qualification, with Arbroath, packed with youthful talent worthy winners in Dundee under Michael Robertson. They have since won at Fife and came 4th at the Northern Counties contest and will be a fancied runner this weekend. Annan too will be confident of doing well under David Shanks.
Celts

Their fellow Celts will also send two confident bands over Offa's Dyke, with Regional champion City of Cardiff (Mellingriffith) looking to show that they have made the step up from coming 3rd in the Third Section here last year, in comfort.
There has also been reports of confidence in the North of the Principality too with Deiniolen looking to show that the resurgence of banding success in the country is not just confined to the likes of Beaumaris and Point of Ayr.
They won the Welsh Eisteddfod (beating City of Cardiff into second place) and were 6th at Brass at the Guild Hall earlier in the season.
West

The West of England has a quite remarkable record of success at this level over the past few years and the region should be confident that both Camborne B and Verwood Concert Brass will be in amongst the contenders for glory come the results.
The Camborne renaissance under Alan Pope is well documented (and their winning performance at Torquay was one to savour), whilst Verwood came close to taking the Third Section title here last year (coming runner up) and have made the step up in class with remarkable confidence.
Solid

The Midlands last produced a National Champion in 2004, so another win is a bit overdue for a region that always sends solid bands to the finals.
After a quiet spell of rebuilding Shirland Welfare returned to stylish winning ways at Bedford, whilst Wellington (Telford) showed that they could more than cope with the demands of the Second Section, building on their super National Third Section win last year to claim yet another finals berth.
Both have been in decent form all year too with Wellington picking up 4th spot in Weston and Shirland building on a disappointing Butlins to come 3rd at Derby.
Cheer

There hasn't been much to cheer about at this level for the bands from London & the Southern Counties of late, but that could well change this year as the Area sends three confident and very capable challengers in the shape of qualifiers East London Brass, Yiewsley & West Drayton and Fairlop Brass.
Each has had decent years with East London Brass one of the favourites for sure. The Butlins winners showed considerable style and class in taking that title and in addition to their Area win they also picked up a runner up spot in the A section at Crawley.
Fairlop hasn't quite hit the same heights, coming 7th at Hove but should be confident of making a mark, whilst Yiewsley could be a dark horse, but will know they will have to improve on the 19th place at Butlins if they are to feature.
Confidence

The growing sense of confidence in the North East may well come to fruition this year if the likes of Flookburgh and Houghton Brass can show the type of form that saw them qualify in some style at Darlington.
Flookburgh was a class apart at Darlington and claimed a finals place for the third year in a row (they came 6th last year in the Third Section). Houghton may not be enjoying the same success (14th at Easingwold) but they too shouldn't be discounted.
All conquering

The North West challengers will of course fancy their chances and the all conquering Oldham (Lees) Band will be a short priced runner once again.
Last year they were more than a little disappointed in coming 4th in the Third Section (and some supporters showed it unfortunately), so they will return more determined than ever under John Collins to put the record straight.
3rd place at Brass at the Guild Hall and winners at Hebden Bridge, they will be in the mix again if they can hit their bootstraps.
Silk Brass (now without the Astra Zeneca sponsorship) pushed Oldham all the way in Blackpool and under the experienced Jim Cant they have enjoyed a decent year so far too, winning at Derby and coming runner up at Morley.
Home county

That leaves the home county challengers of Yorkshire, and the two qualifiers of Holme Silver (Disposable Group) and Frickley/South Elmsall.
No contest at this level should ever write off the chances of any band taken by Duncan Beckley, who has more titles than Prince Charles to his name, and they showed decent form at Butlins earlier in the year too, coming 5th.
Frickley meanwhile has been enjoying a bit of a renaissance under David Nichols that could bear fruit, and after a disappointing Butlins (16th) they have upped their recent form to a post podium finish at Silkstone and get a top six result at Easingwold.
As for winners?
Hard old one to call, but there are a group of bands that should stand out from the rest if they can play to form.
Of those, the likes of the big hitters of Oldham (Lees), Camborne B, Verwood Concert, East London Brass, Silk Brass and City of Cardiff seem to have the edge, but the one band to look out for could well come from Scotland and the young tyros of Arbroath Instrumental.
Prediction:
1. Camborne B
2. Arbroath Instrumental
3. Oldham (Lees)
4. Verwood Concert Brass
5. East London Brass
6. City of Cardiff (Melingriffith)
Dark Horse: Silk Brass