2009 Lower Section National Finals - Fourth Section - runners & riders
21-Sep-2009
Plenty of well matched bands battle it out to see who will be able to enjoy the best view from above their rivals on Alta Vista.
---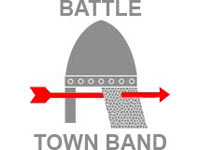 Battle Town
Conductor: Jon Penton
Region: London & Southern Counties
Website: www.battletownband.com
Qualified: Winners (Jon Penton)
Principal Players:
Principal Cornet: Louise Edwards
Solo Euphonium: Jon Smith
Solo Trombone: Rosie Wilcock
Soprano: Dennis Martin
Flugel: Russell Kemp
Horn: Cheryl Goodsell
Baritone: Alison MacDonald
Eb Bass: Owen Radley
Bb Bass: Alison Earls
Percussion: Callum Mair
History:
The original band dissolved in 1939 but the current Battle Town Band was formed in 1975, based around students from a brass instrument evening class.
The band has a reasonably high turn over of players due to young players going off to university each year. Despite this, thy have consistently achieved results in the top half of the table at the L&SC area contest since they started competing in 2004.
The last couple of years have seen more adult players join the band, and they look forward to other able players coming to join exciting and entertaining concert programmes, with plenty of beer & curry nights.
2009 has been an enjoyable year for Battle. After winning the Area, village fete's and beer festivals ensued in order to fund raise for the trip to Harrogate.
Concert highlights have included Westminster Abbey school fete, De La Warr Pavilion Bandstand, and Deal Bandstand.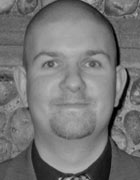 Conductor:
Jon Penton was born and educated in Warwickshire, starting brass lessons with the County Music Service, using his father's trumpet.
At the age of 16 he took the advice of his teacher, Stephen Cooper, to take up the euphonium, as his trumpet tone was capable of stripping paint from walls (a talent that he still possesses).
He subsequently attended a specialist music 6th form college, RNCM and Birmingham Conservatoire gaining Bmus (hons) and P.G.C.E.
During these years Jon played with Daw Mill Colliery Band, Ibstock Building Products Band, Wigston Band, and Sovereign Brass.
Jon has been a peripatetic music teacher for East Sussex Music Service. Highlights have included conducting the Hastings Area Wind band at Symphony Hall and directing the Hastings Area Jazz band at the Adrian Boult Hall in the final of the National Festival of Music for Youth. Jon has recently been promoted to Regional Leader for the north of the county.
Jon very much enjoys conducting BTB, and is looking forward to the band's national finals debut at Harrogate.
Test Piece opinions:
Battle Town Band is enjoying the challenges presented by 'Alta Vista' including the many cross rhythms and vertigo moments.
---
Brass Sounds Inverclyde
Conductor: Gareth Bowman
Region: Scotland
Website: www.brasssoundsinverclyde.com
Qualified: 2nd (G. Bowman)
Principal Players:
Principal Cornet: Alistair McCorkell
Solo Euphonium: Laura Galbraith
Solo Trombone: Duncan Galbraith
Soprano: Lynn Hunter
Flugel: Jaimie Stables
Horn: Emily Dunsmore
Baritone: n/k
Eb Bass: n/k
Bb Bass: n/k
Percussion: n/k
History:
Brass Sounds Inverclyde was formed 5 years ago when local Inverclyde players decided it was time for a contesting band to be restarted in the area.
The first contest that they took part in was in 2004 where they were last. However, only 4 months later in the Scottish Championships at Dundee they were placed 6th overall.

In 2008 the band appointed Gareth Bowman as conductor and have found in him an inspiring MD, who has taught and encouraged the players to go onto the contesting platform and enjoy themselves and their performance.
In the last year the band have contested successfully, winning the 4th Section prize at Fife charities and the Fife Brass Band Festival. They were invited to take part in the Scottish Open Cup at Perth last November where they were placed 4th.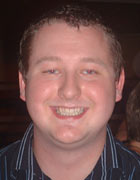 Conductor:
Gareth was born in Glasgow. He began playing trombone and piano at Clydebank High School and soon moved to trumpet then soprano after joining the Clydebank Burgh.
He went onto study music at the Royal Scottish Academy of Music, graduating in 2003 to become a Music Teacher.

In 2006 Gareth was appointed Principal Teacher of Music at Greenock Academy.
Gareth has worked with numerous ensembles and choirs and won the NABBC (Scotland) Conducting competiton held at the RSAMD in 2009, including the Coalburn Silver Band.
Gareth was appointed MD of Brass Sounds Inverclyde in 2008 and have won the 4th Section at the Fife Charities Contest, Fife Brass Band Festival and were runner-up at 4th Section Scottish Championships.

Test Piece opinions:
None given
---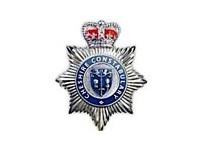 Cheshire Constabulary
Conductor: David Woollam
Region: North West
Website: http://www.cheshirepoliceband.co.uk
Qualified: 2nd (D. Woollam)
Principal Players:
Principal Cornet: David Thomas
Solo Euphonium: Ian Sanders
Solo Trombone: Diane Walker
Soprano: Julian Ablett
Flugel: Rachel Woollam
Horn: Sarah Loney
Baritone: Laura Hughes
Eb Bass: Andrew Cooper
Bb Bass: Steve Day
Percussion: Rob Richardson

History:
The Cheshire Constabulary band originated as the Stockport Borough Police band of the 1950s.
Its primary role was and still is to foster good relations between the Police and our communities through music.
The band use to consist largely of serving Police officers, but nowadays the vast majority of players come from all walks of life.
The band has made 3 previous visits to the National Finals, the last being in the early 1980s. Although very well known for deportment at the Annual Whit Friday Contests the band slowly withdrew from the contesting scene during the 90s.
All that changed with the arrival of its current MD with the band returning to contesting in 2008.
In 2009 the band qualified for the Finals for the first time in over 25 years. 2009 has also seen the band build on its 2008 Whit Friday successes including an eyebrow raising 3rd prize overall at Denshaw.
Although still not a prolific contesting band, they are very much looking forward to it's appearance at Harrogate and impending promotion to Third Section in January.


Conductor:
MD, Inspector David Woollam, was appointed in 2007.

In many respects it was a return to his roots as he played horn with the band back in 1975. Fifteen very happy years followed during which he met his future wife Rachel (who plays flugel horn for the current band).
He then spent fourteen rewarding years at the Robert's Bakery predominantly on solo euphonium followed by two challenging years as solo euphonium with Wire Brass.
His first experience with the baton was in 2000 as MD of the South Cheshire Based Lions Youth Brass.
Dave is a serving Cheshire Police Officer but he performs the role of MD entirely in his own time.
Since becoming MD the band has secured promotion to the 3rd Section and has raised its profile considerably. He is very much looking forward to working with the band over the forthcoming years.
Test Piece opinions:
The piece has lots to offer and is proving enjoyable and challenging to rehearse.
The second movement in particular features some of our strongest soloists and although the piece appears to be within the capability of the band.
---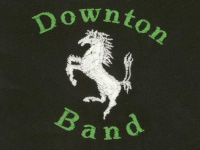 Downton
Conductor: Roland Wright
Region: West of England
Website: www.downtonband.org.uk
Qualified: 2nd (R. Wright)
Principal Players:
Principal Cornet: Gary Robert
Solo Euphonium: Andrew Faulkner
Solo Trombone: Laura Hillman
Soprano: Jamie Cherrett
Flugel: Nicky Reid
Horn: Danny Silver
Baritone: Peter Tanner
Eb Bass: Kevin Hillman
Bb Bass: Stuart Beck
Percussion: Lynda Beck
History:
The exact origins of the band are uncertain but it is generally believed that it evolved from a village orchestra as far back as 1873.
Like most bands their annual calendar is filled with community, private and fundraising engagements, including a regular commitment to three days of solid playing at the New Forest Show in July.

2008 saw several successful performances as Grimley Colliery Band in Salisbury Studio Theatre's productions of "Brassed Off" – a great preparation for a trip to Yorkshire this month!

They are proud of their thriving Training Band - preparing a new generation of enthusiastic players.

Over the years the band has enjoyed mixed fortunes contesting. As for the future, they shall go on playing music and help to keep the musical traditions alive and in their own little way will have made their mark in banding history.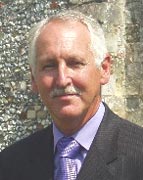 Conductor:
Roland started learning the cornet in the Yeovil Salvation Army. He progressed and became the principal cornet and soloist and also commencing his conducting career.

On moving to Bournemouth, Roland joined the Boscombe SA Band as principal cornet and conductor - positions he held for 17 years. He then undertook leadership of the band for a further three years.

Following this, Roland joined local championship band Bournemouth Concert on solo cornet being appointed principal in 2000, a position he held for 7 years.

In 1998 Roland was appointed MD of Downton Band and has led them to the 2003 and 2009 National Finals. He also shares responsibility for the successful Downton Training Band.
Roland also regularly undertakes conducting responsibilities with Michelmersh Silver and Bournemouth Concert Bands.
Test Piece opinions:
Overall, we think the music is a true test for a 4th Section band and the demands of it will further benefit the bands progress and development.
A minor disappointment would be the absence of a true slow section for the band to experience and enjoy, but overall a good test for the Finals.
---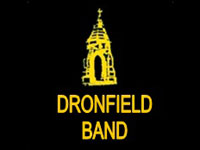 Dronfield CMW
Conductor: John Davis
Region: Midlands
Website: http://www.dronfieldband.co.uk/

Qualified: 2nd (J. Davis)
Principal Players:
Principal Cornet: Adrian Wood
Solo Euphonium: Martin Squires
Solo Trombone: Helen Pritchard
Soprano: John Waining
Flugel: Maria Pemberton
Horn: Hazel Bilbey
Baritone: Dawn Evans
Eb Bass: Keith Oldman
Bb Bass: Gill Quick
Percussion:Jonathan McLaren

History:
The Dronfield Temperance Brass Band was wound up in the late forties but in 1970 the New Dronfield Band was born and practised in the front room of someone's house!

In 1984 the band left Dronfield to take up the offer of sponsorship from the Staveley Works, and in 1991 sponsorship was offered by the Stagecoach East Midlands Bus Company and rehearsals commenced on their work premises.

A few years later the band moved to the recently renovated Coal Aston Village Hall where they currently rehearse. In 2002 a replacement set of instruments was secured through the national lottery and the Training Band was formed; they utilise the old set of instruments along with additional new ones bought through band funds.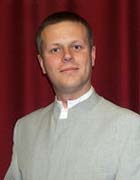 Conductor:
John was educated and grew up in the Derbyshire village of South Normanton.

He played horn in the school band and went on to become a trumpet player in local orchestras and dance bands. John has spent 20 years successfully conducting many bands throughout the country.

He joined Dronfield in 2009, and made an immediate impact, taking them to the Area Finals where they finished in 2nd place. John currently adjudicates around the country and will be officiating in the village of Carrbrook for the Whit Friday marches

He is a self-employed funeral director and embalmer with his brother in their family business, as well as an instructor and 3rd dan black belt in TaeKwon-Do.
Test Piece opinions:
The band are working hard on the Test piece and have as many opinions of it as there are players, probably.

Generally we are enjoying (if that is the correct word) rehearsals, and looking forward to the contest!
---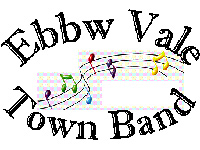 Ebbw Vale
Conductor: Ceri Thomas
Region: Wales
Website:
Qualified: 2nd (C. Thomas)
Principal Players:
Principal Cornet: Paul Jones
Solo Euphonium: Daniel Thomas
Solo Trombone: Caylee Rooke
Soprano: Julie Rooke
Flugel: Abbie Jones
Horn: Andrew Lewis
Baritone: Hannah Dowdeswell
Eb Bass: Gavin Sibthorpe
Bb Bass: Dean Woods
Percussion: Lowri Lewis
History:
The band was formed in late 1800s and has seen the band compete under the different guises. The band has undergone significant changes over recent years and it is pleasing to note that the average age of the band is 16 years.

The band last qualified for the National Finals over ten years ago and since then like many bands in Wales have gone through good and bad times.
Ebbw Vale Town Band realise the importance of working hard and being dedicated. This belief led the band to 2nd place at the Welsh Regionals in March 2009 and allowed us to qualify for Harrogate – a great achievement for such a young band.
The band will take note that Ebbw Vale Town Band won the 4th Section National Finals in 1971 and the winning banner still hangs in the town's Civic Centre.
Conductor:
Ceri's induction into banding began when he was handed a junior band cornet. Within five years, he was sat on the front row of the Cwmaman Band. Lessons with Colin Casson, and full time student life in Cardiff followed.

After graduation, Ceri took up the baton, with Pontarddulais, and then Briton Ferry Bands. Demand for his services grew, and Ceri enjoyed working with several bands. A brief return to Pontarddulais in the late 90s resulted in the enviable contest record.

Following success in the French Open with the Tongwynlais, Ceri accepted the baton at Rogerstone, and shortly thereafter, also began work with the Burry Port. This culminated in both being declared League Champions.

For the past three years, Ceri has been slowly moulding the young inexperienced players in Ebbw Vale. He regards the Band's forthcoming appearance at Harrogate as a just reward for the players' hard work of the last few years.

Since February, Ceri has also been directing the City of Bristol Brass Band, already achieving success with them on the contest platform.
Test Piece opinions:
The band has enjoyed working on Alta Vista by Bruce Fraser.
It has challenged every section of the band. Even though the piece is difficult and tricky in places, the band felt that this was a good piece to develop their playing and to become more of a unit.
---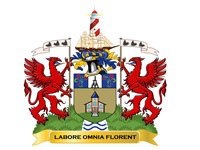 Eccles Borough
Conductor: Les Webb
Region: North West
Website: http://www.ecclesboroughband.org
Qualified: Winners (L. Webb)
Principal Players:
Principal Cornet: Graham Ebbrell
Solo Euphonium: Ian Astill
Solo Trombone: Robert Dunning
Soprano: Kyle Adams
Flugel: Ruth Mullholland
Horn: Ruth Dunning
Baritone: Claire Fawcett
Eb Bass: Chris Barnes
Bb Bass: Karl Price
Percussion: Adrian Woodhead
History:
The band can trace its birthday to 1886, though it is known that various Congregational Sunday School and military ensembles were in existence in Eccles before this date.
The band's most famous win was at Belle Vue in 1930, beating all the famous bands of the time. The whole town celebrated this win with civic recognition, a mayoral speech of congratulation, a concert and a victory dance.

The following year, in September 1931, the band was placed 4th in the Crystal Palace Championships

In 1986 the band purchased 33 new uniforms. Several contest successes in 1984/1985 were enough to gain promotion to the 3rd Section locally. In 1985/1986 the band consolidated their status with the 3rd Section by narrowly missing promotion to the 2nd Section by one point.

Since then the band has mainly competed in the 3rd Section, with a short spell in 4th section.
Conductor:
Les Webb was born in Bromley, Kent and first started playing in Mayfield Band in East Sussex.
He studied at the Royal Northern College of Music and obtained a BA and also a PP (Professional Performance Diploma).
He has played trombone with Yorkshire Imps, Fodens, Aldbourne and helped out Grimethorpe and Leyland and played with some local orchestras in Manchester. He has recently completed a PGCE course and is now a newly qualified music teacher.
Les's ambition for Eccles is to become a settled Third Section band maintaining a high standard both on the contest stage and in concerts. Winning the 4th Section National Finals would be a major accolade for the band.

Test Piece opinions:
The piece is quite deceptive in that there appears to be two very similar movements in the first and last, but a closer look reveals a plethora of different musical styles which need to be honed to be able to perform this piece as we feel the composer would have liked it to be expressed.
Certainly one of the challenges faced by bands at this level is the change in time signatures within the second movement.
---
Fairfield (Buxton)
Conductor: Charles Kitchen
Region: Midlands
Website: www.fairfieldbuxtonband.co.uk
Qualified: 3rd (C. Kitchen)
Principal Players:
Principal Cornet: Gareth Flanagan
Solo Euphonium: Lee Wilde
Solo Trombone: Alan Pimblett
Soprano: Kim Flanagan
Flugel: Ellen Galbraith
Horn: Jo Roberts
Baritone: Jeff Weston
Eb Bass: Simon Kitchen
Bb Bass: Graham Hicken
Percussion: Emma Thurlby
History:
Formed in 1865 from what was once a Drum and Fife Band, the band's first instruments were purchased for the princely sum of £200. The money was raised by public subscription and included a donation from the Duke of Devonshire.

This is the fifth time that the band has qualified for the National Finals in its history.

Conductor:
Charles began performing with the Fairfield Band in 1945, after learning during the later years of WW II. He held many positions, including Solo Cornet and Solo Horn.
He was also Librarian, Band Master, Junior Tutor and finally Musical Director for over 30 years.
This is the third time he has taken the Band to the Finals, having qualified in 1992 & 1993.
Test Piece opinions:
Not their favourite piece!
---
Kingsway Printers Cleethorpes
Conductor: Steven Askew
Region: North East
Website:
Qualified: 2nd (S. Askew)
Principal Players:
Principal Cornet: Karen Wain
Solo Euphonium: Rob West
Solo Trombone: David Payne
Soprano: Richard Jones
Flugel: Liz Chew
Horn: Jenny Cobley
Baritone: Kevin Normanton
Eb Bass: Taff Davies
Bb Bass: Stuart Cake
Percussion: Petra Askew

History:
Conductor:
Test Piece opinions:
---
Kirkby Lonsdale
Conductor: Allan Greenwood
Region: North East
Website:
Qualified: Winners (A. Greenwood)
Principal Players:
Principal Cornet:
Solo Euphonium:
Solo Trombone:
Soprano:
Flugel:
Horn:
Baritone:
Eb Bass:
Bb Bass:
Percussion:
History:
One of the oldest brass bands in the United Kingdom, earliest accounts of the band record performances for the Coronation of both King George 1V in 1821, and for Queen Victoria in 1838.
Kirkby Lonsdale lies in the Lune Valley, on the edge of the Cumbria, Lancashire border and just a little way from Yorkshire.
The river Lune flows past the market town of Kirkby Lonsdale ( "Kirk" for Church "by" "Lunes - dale" - in the Doomsday Book it's title was "Cherchebi).
Conductor:
Test Piece opinions:
---
Peebles Burgh
Conductor: Alan Fernie
Region: Scotland
Website: www.peeblessilverband.com
Qualified: Winners (A. Fernie)
Principal Players:
Principal Cornet: Morag Carrie
Solo Euphonium: Rhona Musgrave
Solo Trombone: Clifford Balson
Soprano: Donna Hamilton
Flugel: Jackie Hamilton
Horn: Daniel Williamson
Baritone: Rhona Adams
Eb Bass: Derick Pearce
Bb Bass: Ian Hamilton
Percussion: Gary Couples
History:
Formed around 1834, the Band has been providing musical performances such as concerts, contests and parades since then to the present day.
The Band is made up of approximately 27 musicians in the standard Brass Band format. To find out more about the instrumentation of the band and the players who play them, please click on 'musicians' on the main navigation on the left hand side.
The Band is a voluntary organisation and relies entirely upon funding by itself and from grants and donations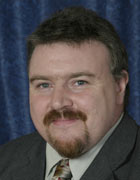 Conductor:
Alan was born in 1960,in Newtongrange. He learned to play the trombone at school and after studying at the RSMAD in Glasgow and at Goldsmith's College in London, he played professionally with all of Scotland's symphony orchestras.
In 1982, he joined the instrumental staff of Edinburgh Schools and for ten years worked in the Wester Hailes area teaching music. In 2002, he took a post in Midlothian and is now teaching brass in the county's schools. He also finds time to be a visiting lecturer at Accrington & Rossendale College in Lancashire.
He began conducting in 1986 with Selkirk Band, and has gone on to work in this capacity with various ensembles all over Scotland. As a conductor, teacher and solo performer he worked in the U.S.A, Norway and Switzerland.
He began writing music whilst still at college. He is widely published, with arrangements played throughout the world.
Test Piece opinions:
None given
---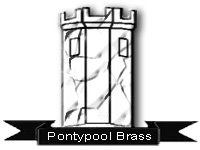 Pontypool Brass
Conductor: Patrick O' Leary
Region: Wales
Website: http://www.pontypoolbrass.com
Qualified: Winners (P. O'Leary)
Principal Players:
Principal Cornet: Stephen Evans
Solo Euphonium: John Jones
Solo Trombone: Simon Peter Lloyd
Soprano: Toni Jones
Flugel: Joanna Jones
Horn: Claire Walby
Baritone: Cheryl Meredith
Eb Bass: Chris Ryan
Bb Bass: Victor Partridge
Percussion: Andrew Hughes
History:
The original Pontypool Military Band was founded in 1878, which existed up to the 1950's. This became Pontypool Silver Band that won the Daily Mirror Challenge Cup at Crystal Palace in the 1920's.

Around thirty years ago all the towns within the eastern valley of South Wales had a brass band except for Pontypool, so Pontypool Brass was formed. Since then the band has had a number of promotions and relegations varying from Fourth Section to Second Section.

In 2009 under the baton of Patrick O'Leary Pontypool Band has worked hard to enjoy the success of every contest so far with prizes at Swansea Regional (1st Prize), SEWBBA Ebbw Vale (3rd Prize) and Weston Super Mare (2nd Prize).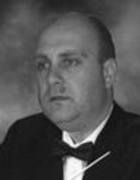 Conductor:
Patrick O'Leary has been a principal player with many championship level bands from the early age of 11, winning many solo prizes along the way.
He started his career as a MD in 2005 with Blaenavon Concert Band. There he accelerated the band into prize-winning performances for all of the contests during period 2006 - 2007.

In 2007 he was appointed MD to a band that had been reduced to just 10 players, Pontypool Brass. It wasn't long before he generated new interest reforming a band and once again winning prizes.
2009 has been the most successful year for Pontypool Brass, winning the Regional Championships and runners up in Ebbw Vale and Weston Super Mare.
Test Piece opinions:
One of the most disappointing aspects of this piece is the 1st & 3rd movements are very similar in style and speed.

Some members are enjoying the 2nd movement though this test piece doesn't compare to the challenge of the regional test piece – The Talisman.
---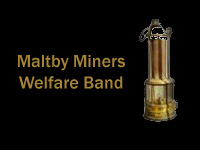 Maltby Miners Welfare
Conductor: Terry Clifford
Region: Yorkshire
Website: www.maltbyband.co.uk
Qualified: Winners (T. Clifford)
Principal Players:
Principal Cornet: Keith Arrowsmith
Solo Euphonium: Les Sandham
Solo Trombone: Amanda Noon
Soprano: Jonathan Brain
Flugel: Andrew Buttle
Horn: Kerry Toy
Baritone: Tony
Eb Bass: Ernest Brown
Bb Bass: Frank Botterhill
Percussion: Wayne Davies
History:
The band was formed in 1910 following a successful deep mine opening in the small town.
The intervening years up to the 1970s saw varying and sporadic success for the band, but during the late part of the decade there was success at local and national level.
The appointment of Terry Clifford has seen the band flourish and become a stable banding force in Yorkshire. The band has moved between the lower sections over the years, but the victory at Bradford in March heralded their first appearance at the National Finals for over a decade.
Conductor:
Terry started playing at school in the 1960s before joining Carlton Silver (Nottingham).
Work commitments, he is a physics teacher by trade, meant moving to South Yorkshire where he joined Brodsworth Colliery before taking up full time conducting with the Rossington Colliery.

In 1984 he was appointed MD of Maltby Miners Welfare.
With Maltby he has recorded 2 CDs, several radio broadcasts and one TV programme. He has performed many concerts involving soloists, choirs and even actors and taken the band to Yorkshire 4th Section champions twice.

Terry is also an active arranger and composer.

Test Piece opinions:
We don't rate it at all, dull, not interesting to play at all.
---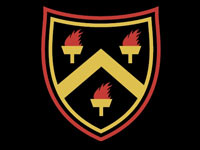 Rivington & Adlington
Conductor: Malcolm Wilson
Region: North West
Website:
Qualified: 3rd (M. Wilson)
Principal Players:
Principal Cornet:
Solo Euphonium:
Solo Trombone:
Soprano:
Flugel:
Horn:
Baritone:
Eb Bass:
Bb Bass:
Percussion:
History:

Conductor:
Test Piece opinions:
---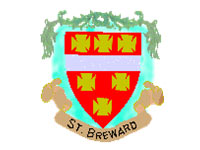 St. Breward
Conductor: Kevin MacKenzie
Region: West of England
Website: www.stbrewardband.com
Qualified: Winners (G. Lannie)
Principal Players:
Principal Cornet: Mo Whitehead
Solo Euphonium: Geoffrey Swann
Solo Trombone: Kevin Moore
Soprano: Malcolm Cowling
Flugel: Yasmin Stevens
Horn: Catherine Rowe
Baritone: Lauren Rowe
Eb Bass: Victor Teague
Bb Bass: Craig Saunders
Percussion: Robert Dennis
History:
St Breward Silver Band hails from the Cornish village on the edge of Bodmin Moor.
Founded in 1899 the band has become established as a force having qualified to appear in the National Finals of several occasions.
For much of the early years, the members comprised of workers from the local Granite Quarry Industry but more recently, they comprise players from further a field.
The band is well known for its support of community events, and can be seen every Thursday throughout June, July and August, playing on the harbour at Port Isaac for the summer visitors, something they have done every year since 1960.

The bands greatest achievements so far have been to qualify for the National Finals in 2000 and again in 2007 – placed 4th on both occasions. The band's invitation this year followed them winning the West of England Area Contest at Torquay.
The band also entered their local contest at Bugle winning the Third Section with Principal Cornet Mo Whitehead taking the Best Player award.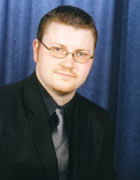 Conductor:
Kevin began playing with St Dennis Band on percussion in 1989. At fourteen, he started learning the euphonium and in1994 Kevin joined Bodmin Town Band, becoming principal euphonium with Cornwall Youth Brass Band and also winning many solo awards.
In 1995, Kevin secured the position as principal euphonium of the Coldstream Guards, although back problems prevented him from joining.
Later that year, he moved to Yorkshire to study for a BA (hons) and also achieved an ABRSM and LRSM in performance on the euphonium, gaining a distinction in both.
Whilst at university, Kevin passed an audition for principal euphonium at Carlton Main Band, but turned this down to play for Brighouse & Rastrick.
At Brighouse, he played in many winning contest performances and concerts throughout the country as well as making 12 CD recordings with the band.
In 2008 Kevin was appointed MD of Camborne Town Band
Test Piece opinions:
None given
---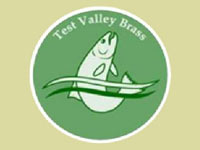 Test Valley Brass
Conductor: Steve Large
Region: West of England
Website: www.testvalleybrass.co.uk/
Qualified: 3rd (S. Large)
Principal Players:
Principal Cornet:
Solo Euphonium:
Solo Trombone:
Soprano:
Flugel:
Horn:
Baritone:
Eb Bass:
Bb Bass:
Percussion:
History:

Conductor:
Test Piece opinions:
---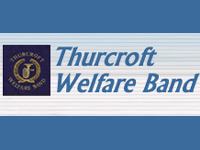 Thurcroft Welfare
Conductor: Ken Vernon
Region: Yorkshire
Website: www.thurcroftwelfareband.co.uk
Qualified: 2nd (K. Vernon)
Principal Players:
Principal Cornet: Andrew Stevenson
Solo Euphonium: Kieren Williams
Solo Trombone: Clive Wilshire
Soprano: Sarah Vernon
Flugel: Adrian Green
Horn: Norman Horton
Baritone: Diane Alison
Eb Bass: Ian Close
Bb Bass: Ian Piper
Percussion: Rachel Wells

History:
There has been a band in Thurcroft since the late 1940s or early 1950s.
However, not much is known about this period, but it was sometimes difficult to keep the band going.
The band was re-formed in 1980 with many of the players from then still playing or associated with the band. Prior to 2009, the band never had huge contesting success, with a brief spell in the Third Section in the early part of the decade.
Since the arrival of Musical Director Ken Vernon in 2007, the fortunes of the band have been revived.
The band achieved a respectable 4th place at Butlins in 2008, as well as 2nd place at the Yorkshire Area in 2009, and another 2nd place at Kiveton Community Woodlands Festival.

Conductor:
Mr Ken Vernon was appointed to the band in 2007, after recent spells with Dinnington Colliery Band and Whitwell Brass Band.
As a player, he played with bands such as the GUS Band, Cresswell Colliery and Rhodian Brass. As a conductor he has conducted bands like Harworth Brass, Welbeck Estates Band, Whitwell Brass Band and Dinnington Colliery Band.
He was responsible for forming the Thurcroft Welfare Training Band, and conducts them as well as the senior band.
His experience and record of getting the best out of the bands he has conducted has been of great use to the band, and can be seen in recent contesting success.
Test Piece opinions:
The piece has proven popular with the band and they are enjoying working on it.
It's proved to be a test for all around the stands, but they are happy with the progress made
---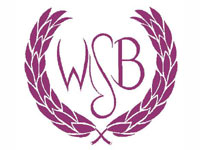 Wantage Silver B
Conductor: Danny Dullforce
Region: London & Southern Counties
Website: www.wantageband.org
Qualified: 2nd (D. Dullforce)
Principal Players:
Principal Cornet: Jordan Mason
Solo Euphonium: Paul Willis
Solo Trombone: Roger Middlebrook
Soprano: Joanne King
Flugel: Jayne Isham
Horn: Gareth Coulson
Baritone: Richard Stanyon
Eb Bass: Chris Wells
Bb Bass: Martin Taylor
Percussion: Zara Giles
History:
Wantage Silver Band is based in and around the market town of Wantage in South Oxfordshire.
It is an unusually large band with 180 playing members divided amongst seven bands - from Beginners Band to 'A' Band, which plays at Championship level.
Formerly they had a 'B' Band that performed at concerts and fetes but only entered contests on an infrequent basis. In 2006, however, a 'Contestt' band was created as Wantage 'B'.
With almost 100% 'home grown' players (including conductor, Danny Dullforce) the band still has a lot to learn and a long way to go but their current progress is continuously upwards. It's an exciting journey for all of us, they say.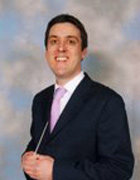 Conductor:
Danny started playing the euphonium with Wantage Silver Band and by the age of 13 he had joined the Wantage A Band.
Danny has played euphonium with many leading southwest bands including Flowers, Swindon Pegasus and Aldbourne and was a member of the National Youth Brass Band of Great Britain, playing under the baton of many leading brass conductors.
Whilst with Aldbourne, Danny answered a call from Wantage to conduct the organisation's 'B' Band.
After two happy years, Danny took Lydmet Lydney Band and became a peripatetic brass tutor with the Swindon Music Co-operative, eventually being promoted to Head of the Brass faculty.
During this time Danny played tuba with the quintet Collegium Brass that performed many high profile concerts and became 'Brass Group in Residence' at St Mary's School, Calne.
Now Danny is back with Wantage and eager to see just how far they can go.
Test Piece opinions:
Over the past weeks we have not only warmed to the test piece but most of us would even admit to liking it. One thing all of us agree upon is that it is a true band test piece.
---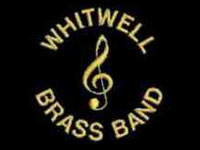 Whitwell
Conductor: David Fretwell
Region: Midlands
Website: www.whitwellbrassband.org.uk
Qualified: Winners (D. Fretwell)
Principal Players:
Principal Cornet: Dave Wheatley
Solo Euphonium: Ryan Stacey
Solo Trombone: Stephen Watkins
Soprano: Chris Emblen
Flugel: Nicky Hand
Horn: Lauren Stacey
Baritone: Daniel Fretwell
Eb Bass: Janet Watkins
Bb Bass: Richard Askew
Percussion: Gareth Hand
History:
Records show that the band started as the Old Whitwell Village Band, and after a name change to the Whitwell Temperance Band, it gave its first concert in 1904.
The last time the band qualified for the Nationals was in the Second Section in the early 1960s. Major contest achievements include 2009 Midlands Areas, 4th Section, Champions; 2008 & 2007 NEMBBA, 4th Section Winners; 2005 Butlins, 3rd Section Winners.
Conductor:
David brings a wealth of experience to Whitwell having served for twelve years with the Regimental Band of The Prince of Wales Own Regiment of Yorkshire and two years as an instructor in the Kings Division Depot.
Since leaving the Army, he has conducted and played for a number of local bands including Dinnington, Thoresby and Hatfield.
He is a published composer and arranger with some works having been broadcast on BBC Radio 2's Listen To The Band.
Test Piece opinions:
Alta Vista is well written, lots of layers for the band to work together and nice to listen to.
Don't really see how any of the movements connect with what they are supposed to depict but that doesn't matter too much.