2009 Lower Section National Finals - The composers and their test pieces
22-Sep-2009
These are the men who gave us the test pieces this year - and a little about the music they wrote too.
---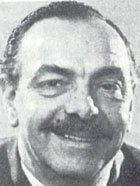 First Section:

Triumphant Rhapsody
Gilbert Vinter

Born on 4 May 1909 to Arthur and Harriet Emily Vinter at 12 Walnut Place, Lincoln, England, Gilbert Vinter was one of the finest conductors in the radio field during his day, and one of the foremost composers of contemporary brass music.
The son of an iron moulder, Gilbert became a chorister at Lincoln Cathedral (he rose to Head Chorister). He enlisted at the age of 15 in the 1st Battalion Lincolnshire Regiment, leading to his studying bassoon and cello at Kneller Hall 1926.

In 1927 he won a three year scholarship at the Royal Academy of Music studying bassoon and composition (with Paul Corder) at the Royal Academy of Music, becoming a Professor and Fellow of the Academy in 1938.

He began his professional career in 1930 as a bassoonist (and soloist) with the BBC Wireless Military Band, which he also occasionally conducted.
With war declared in 1939 he was conscripted into the Royal Air Force at Whetton in Thetford, Norfolk, and spent the war years as Musical Director of various regimental bands. After war service he conducted the RAF Coastal Command Band.

He was for many years a bassoonist with the London Philharmonic Orchestra and other major classical ensembles. He formed and conducted the International Light Orchestra, and also composed orchestral and chamber music, ballet, and songs.

His work with this orchestra brought him to the attention (again) of the BBC, and he conducted the BBC Midland Light Orchestra in Birmingham from 1946 until his death including the original recording of the theme music for the radio soap series 'The Archers', titled "Barwick Green". He formed the British Concert Band in 1958 at the BBC's request.
The BBC preferred his arranging to his compositions – not knowing how to categorize his original work. It may be argued that these compositional frustrations led to his epiphany with the brass band genre in the 1960s.
Asked to adjudicate at an Edinburgh band contest in 1956 and the Daily Herald National Brass Band Finals in 1960 and 1961, he was commissioned in 1960 for the 1961 test piece for the regional qualifying rounds, which was titled 'Salute to Youth'.

Other compositions followed, but it was 'Symphony of Marches' for the regional qualifying rounds and 'Variations on a Ninth' written for the National Finals in 1964 that consolidated a mutually beneficial relationship. (He conducted the 1964 Festival Concert.)

The winning performance of 'Variations on a Ninth' by the GUS Band conducted by Stanley Boddington also consolidated a relationship with a specific band, which Vinter frequently visited, worked with and conducted (his 6 foot 4 inch height making him an imposing presence).
His single most significant work, the cantata 'The Trumpets' (1964), for bass solo, choir and brass band, was composed to a BBC commission to mark the opening of the Royal Festival. (Two interludes for band alone were added to this work before Vinter died in 1969.)
Among his brass band music of the following years Vinter also produced three brass quartets for the GUS Band Quartet (John Berryman and David Read cornets; John Cobley Eb tenor horn; Trevor Groom euphonium): 'Elegy and Rondo' (1966); 'Fancy's Knell' (1967) and 'Alla Burlesca' (1968) with which they won a historic hat-trick at the National Championship.

These works revolutionized original brass band chamber music in the way Vinter revolutionized brass band music. He subsequently arranged a 'Concerto Grosso' from various pre-Classical sources (reflecting the rise of interest in early music in 1960s Classical music), for the GUS quartet and band.
His most significant compositions for brass band include 'Triumphant Rhapsody' (1965); 'Challenging Brass' (1967); 'John o' Gaunt' (1967, a concert overture based on music from an unfinished opera); 'Spectrum' (1968, causing a scandal in the insular brass band movement at the time) and 'James Cook: Circumnavigator' (1969, for the New Zealand Championships).

He was guest conductor with the National Youth Brass Band of Great Britain for the Easter course of 1968, and for whom he arranged his own 'Entertainments' (originally for string orchestra).
Vinter's film music apparently includes 'Åsa-Nisse på jaktstigen' (1950) ("Cartoon Comedy", "Creeping Horror"); 'The Night Won't Talk' (1952) and 'Three Steps in the Dark' (1953).

His stock music was pirated (uncredited) for the opening and closing stately music accompanying Criswell's rantings about the future in Edward D. Wood Jr.'s notorious cult movie 'Plan 9 From Outer Space' (1959 – focus of director Tim Burton's 1994 tribute picture 'Ed Wood' starring Johnny Depp).

His stock music was also used in newsreels, and television shows. Vinter also wrote a vast quantity of largely unpublished orchestral and choral works, concert band/military band music, ballet music and an opera.
Gilbert Vinter died of cancer (he was a smoker) aged 60 on 10 October 1969, Tintagel, Cornwall. He is survived by his wife and three children.
"Here then, was the complete musician - talented player, fine conductor and adjudicator and composer of such forward looking merit that not only we in the brass band world, but music generally will be much the poorer for his passing." Harry Mortimer, writing in British Bandsman, 13th Oct 1969.

Triumphant Rhapsody
In modern composition, discord is the rule rather than the exception, neither are discords prepared as of yore, but are clashed together to heighten tension and excitement.
Sweet sounding 3rds and 6ths are quite unacceptable, common chords should be avoided, and if harmony is to be considered at all, the strongest combinations are 7ths and 2nds – so say 'serialist' composers. Undoubtedly there is a triumphant ring in the clash of 2nds, and this Rhapsody is built upon this effect.
The work opens with a short majestic introduction in which the thematic material is exposed, and the first allegro is quickly reached with its continually clashing 2nds and cross rhythms over the exposition of the main theme.
After a smoother version of the theme, the rhythmic pattern returns, and a short bridge passage leads to a more lyrical mood played by a flugel horn accompanied by baritone and euphonium, and leads to an 'Appassionata' for the whole band, which subsides, to be followed by the reiteration of the first allegro.
A bridge passage is then used to introduce an Alla Marcia section in which fanfares exploit the full range of dynamics from muted pianissimo to open fortissimo.
The bridge is again used to an expressive and rather plaintive section (still using the interval of the 2nd) which develops into a broad and ecstatic melody. The expressive section is heard again and ushers in a brilliant cornet passage, followed by a cadenza for the solo player.
This leads to the finale, which is a lively 12/8 movement based on a passage from the introduction, beginning pianissimo on the 1st trombone with accompanying horns, and then alternating between trombone and baritone.
The euphonium takes over, with the cornet providing the clashes which have now become suspensions. The whole thing grows until the entire band breaks into a riot of sound.
The main theme is heard again, with the rhythm breaking into small fragments, tossed about from section to section of the band; then the cornets join in and the tune is harmonized in chords of the 7th, building up to a fortissimo with downward suspensions.
The trombones burst in with their tune whilst the basses run up scale passages and bring the two themes together in a final 'Largamente'.
The work ends with a short coda at breakneck speed.
Gilbert Vinter
---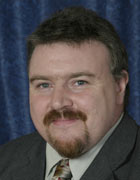 Second Section:

A Scots Miscellany
Alan Fernie

Alan Fernie was born in the Scots mining village of Newtongrange. At the age of 13 he learned to play trombone both at school and with the local brass band, and he went on to study music in Glasgow and London.

After a short period as an orchestral musician, Alan moved into instrumental education, spending over 20 years teaching in schools all over the East of Scotland. It was during this time that he began conducting, and he has since directed bands at all levels, winning many awards.

He began writing for brass whilst still a student, and his music is now published, performed and recorded throughout the world.

Alan now lives in the Scottish Borders, working as a freelance musician. He is principally a writer, but also finds time to conduct, teach, perform, adjudicate, lecture and act as compere throughout the UK and beyond.

A Scot's Miscellany

Commissioned for the forthcoming Bernese Kantonal in Switzerland – a local competition – it was first played by Newtongrange Silver Band at last year's West Lothian Challenge.

The work comprises three linked movements, each of which reflects facets of Scottish life.

The first, The Smiling School for Calvanists, is what's known, north of the Border, as a pessimistic Dreich march and refers to some of John Knox's teachings, as well as his devotion to the Calvanist religion. As would be expected, the mood of this movement is serious, severe and dour.

'Regards to G. Robin Henderson Esquire of Caithness' is a slow movement, based on the lovely hymn tune, St. Anne,and dedicated to this true gentleman of the McTaggart-Scot-Loanhead Band.

The finale is a typical Scots reel, John Whyte's Reel, dedicated to a multi-talented musician friend of the composer.
---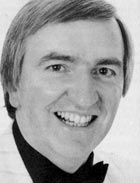 Third Section:

Oceans
Goff Richards

Born in Cornwall, he studied at the Royal College of Music and Reading Unversity, embarked on a carreer as a composer, arranger and conductor.
His works have been performed by the King's Singers, the Swingle Singers, various BBC Orchestras, Huddersfield Choral Society, London Brass, Evelyn Glennie, Benjamin Luxon and leading brass and military Bands.
He writes extensively for BBC Radio and Television. Amongst many commissions and arrangements, BNFL, Brighouse & Rastrick and the Fodens (Courtois) Band have each produced a CD featuring his music. From 1976 – 1989 Goff Richards lectured in arranging, and directed the Jazz Orchestra at Salford College of Technology. In December 2002 he was awarded an honorary Doctor of Letters degree by the University of Salford.
As an adjudicator he is widely travelled, having judged various British National Brass Band Area Contests and Finals, the European, Australian, New Zealand and Dutch Brass Band Champion-ships and numerous Band Contests for BBC Radio and Television. He maintains his West Country links as President of the South West Brass Band Association and Music Advisor of the Cornwall Youth Brass Band.
---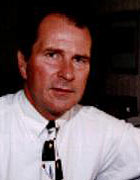 Fourth Section:

Alta Vista
Bruce Fraser

Bruce Fraser has established a reputation as a multi-faceted composer with Lomond Music's range of titles for young brass and wind bands, test pieces at all levels and a range of arrangements for Swiss publishers - Obrasso and Musikverlag Frank.

He has also a vast number of titles for wind band published mainly by G&M Brand and Studio Music. He has composed many commissions for a variety of groups, the latest being a 20 minute Concerto for Trumpet and Orchestra for John Wallace.
As a conductor he has been conducting brass bands, choirs and wind bands for over twenty years. Currently he conducts the City of Discovery Brass Band.
As an adjudicator he has appeared at many Music Festivals, Brass Band Competitions and Wind Band Festivals throughout the country. He recently was President of the jury at a Wind Band Festival in Italy.
He is Head of Music at Buckhaven High School in Fife, a large comprehensive school with a busy rehearsal schedule for Orchestras, Bands, Ensembles and Choirs. He is also a member of the of National Panel of Adjudicators


Alta Vista
I have been at the top of some of the tallest buildings in the world where the views are just fantastic and beautiful, hence the title ALTA VISTA, meaning high view. During trips to Toronto in Canada, Chicago and New York in the United States of America, I visited the buildings depicted in this work. Suffering from vertigo, I was not the happiest of men when at the top, but I had to be impressed by what I could see.
CN Tower in Toronto was the tallest building in the world at one point and at the top you can look down through a glass floor if you dare. The Empire State Building represents the tall buildings in the city of New York. The Sears Tower in Chicago also was the tallest building in the world at one point. A shockingly fast lift takes you to the top floor, where you can look down on the planes coming in to land and have a terrific view of Lake Michigan.
The themes in the three movements are based on melodies in my Magnificat, written in memory of my younger daughter, Aileen, who died tragically after we returned from a trip to Toronto and New York. The Magnificat is a choral work lasting 50 minutes celebrating her life.
The first movement has lots of syncopated rhythms, "crunchy" chords and semitone clashes to represent the big city. The atmosphere should be of vitality and contrast. Balance is important in letting the melodic lines come through. There is plenty of dynamic contrast to work on and tightness of rhythm is key to achieving the style.
The second movement reflects a quieter, off-beat side of New York and there are lots of layers in the music, which will have to be carefully balanced to let the melody lines stand out. In the section around letter B, keep the quaver feel flowing throughout and the balance should always allow the soloist(s) to shine through.
The third movement has the brashness of the big city with lots of challenging rhythms and big dynamic contrasts. In the build up at letter I, make sure that the volume is only forte, so that the fortissimo is really effective to make a stunning finish.
I hope that you enjoy working on this piece and wish you all success.
Bruce Fraser
Kingskettle 2009.